Ninth Annual Senior Picnic coming on Flag Day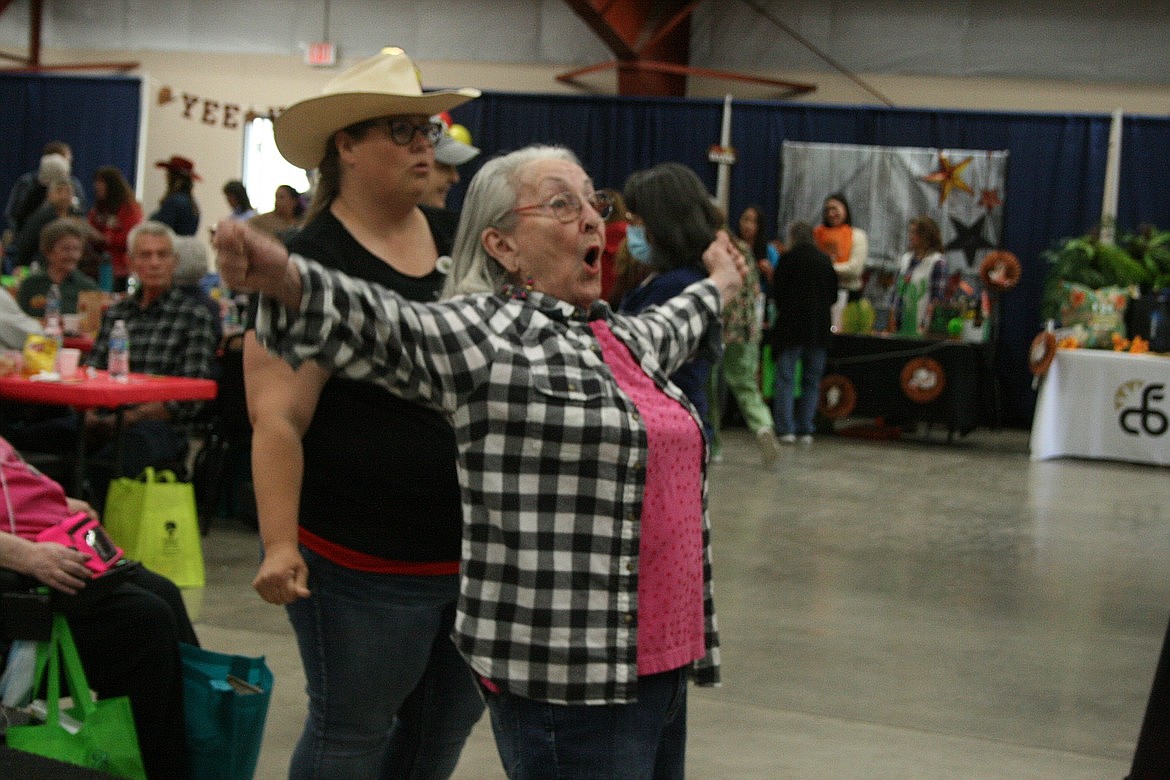 Betty Schafer sings along with the band during the 2022 Senior Picnic last June at the Grant County Fairgrounds. The annual event brings volunteers and seniors together in a party-like atmosphere that ensures area seniors have an opportunity to blow off a little steam.
FILE PHOTO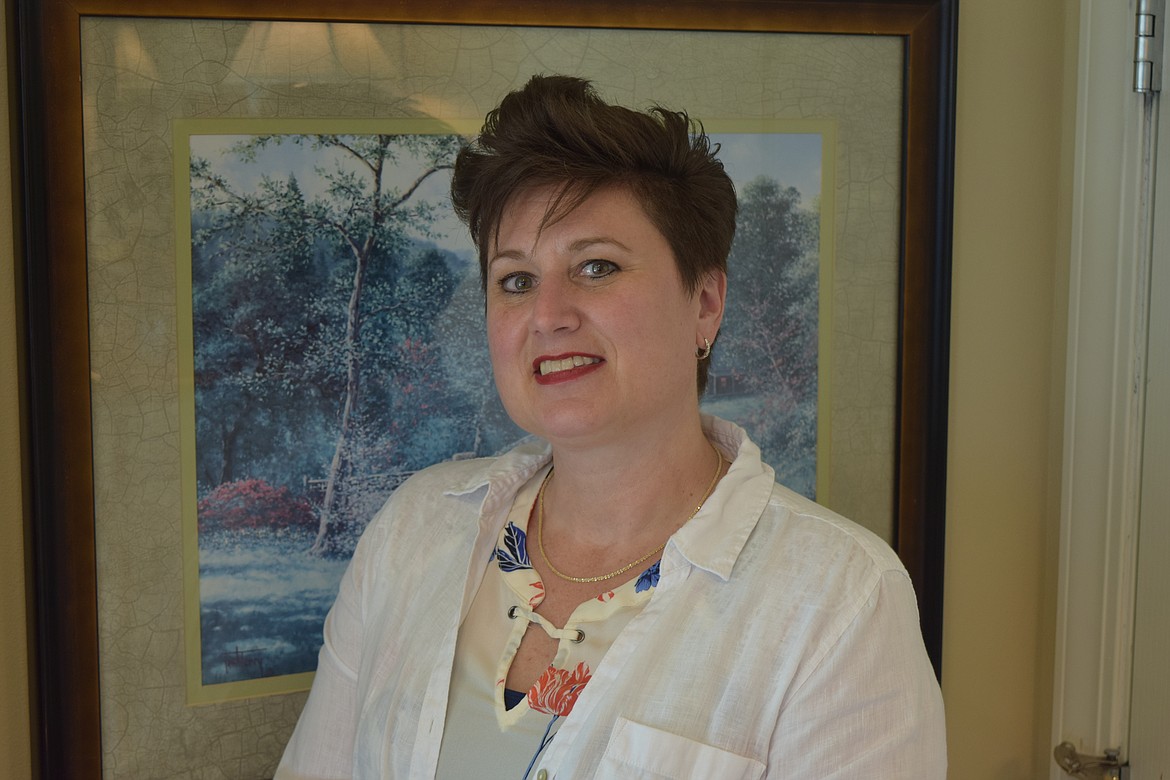 Karisti Cox, community resources director and marketer for Summer Wood Alzheimer's Special Care in Moses Lake, is one of the organizers of this year's Columbia Basin Senior Picnic, which will be held on Wednesday, June 14, at the Grant County Fairgrounds in Moses Lake.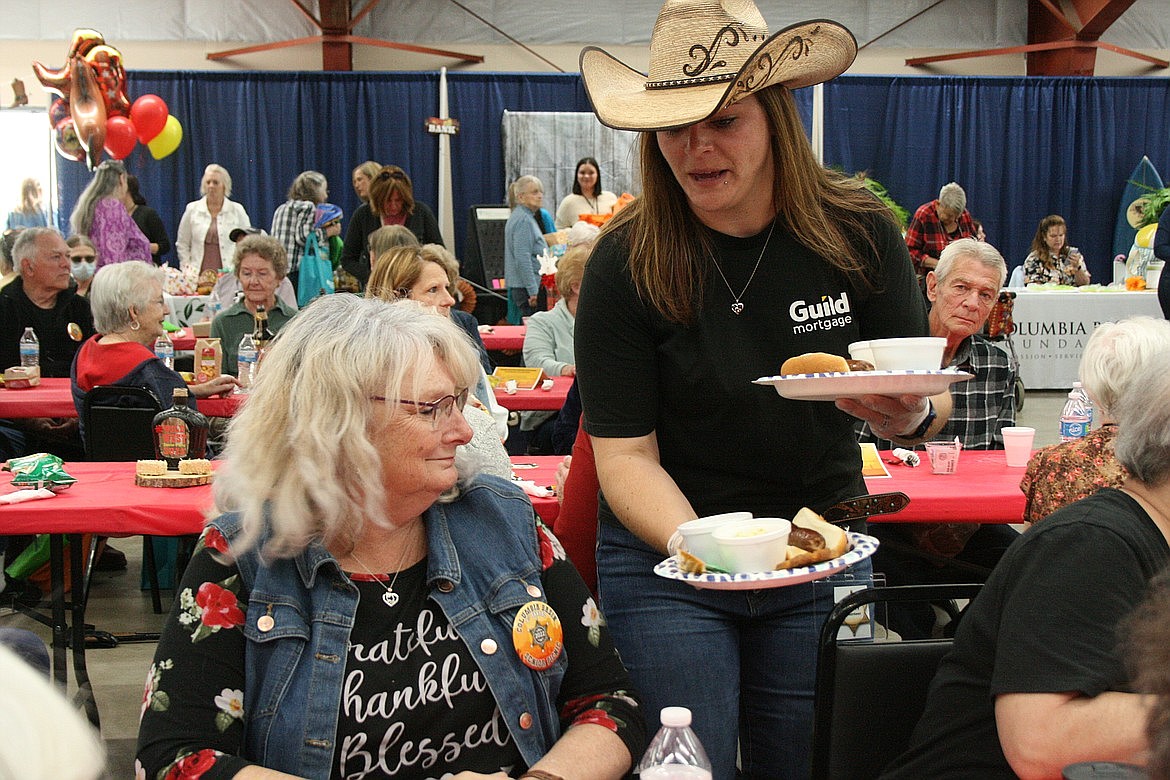 What's a picnic without food? Volunteers like the cowgirl-hatted lady in this picture will be serving food to seniors at the annual picnic on June 14 of this year. The event is roughly six weeks away and there's still time to pitch in for those wanting to get involved.
Previous
Next
by
CHARLES H. FEATHERSTONE
Staff Writer
|
May 3, 2023 1:30 AM
MOSES LAKE — The ninth annual Columbia Basin Senior Picnic will be held in the Commercial Building of the Grant County Fairgrounds on Wednesday, June 14, from 10 a.m. to 2 p.m.
"That's Flag Day, so naturally, we're going to have a very patriotic theme," Cox said. "Last year, we had 500-plus seniors that came through. … And we look forward to even more people this year."
The picnic will provide a time for the region's seniors to get together, reminisce and see what various services and products are available. It will feature lunch and music from local country and rock musicians Rocky Ford Band, according to Karisti Cox, community resources director and marketer for Summer Wood Alzheimer's Special Care in Moses Lake and one of the picnic's organizers.
Cox said the purpose of the picnic is to get all of the businesses and agencies that provide services to seniors in one place so that local senior citizens can visit them all in one place. Event sponsors include Medicare Advantage provider Health Alliance Northwest, Walgreens, Summer Wood Alzheimer's Special Care Center, Monroe House Assisted Living Center, Lake Ridge Center and Columbia Crest Center in Moses Lake.
"It's a great way for the community also, whether you're a senior or not, to know what's available in Grant County," she said.
Moses Lake Chamber of Commerce Executive Director Debbie Doran-Martinez said its also valuable to have vendors on hand who can answer questions and point people to services they might be eligible to receive at a reduced price depending on their income or financial situation.
"It's just good to be able to connect with them," Doran-Martinez said.
However, both Cox and Doran-Martinez also emphasized that the event is supposed to be both fun and a time to socialize with friends. It's why lunch is served and live music is brought in.
"After they got done eating, the band was going and they were out dancing like it was the prom or something," Cox said. "It was fabulous."
"One thing that's kind of refreshing about this event is for the seniors to get out and network," said. "But it's very fun as an organizer of the event to see people reminiscing with their friends they haven't seen since the last picnic."
The event is free to seniors and $5 for chaperones. For more information, call 509-765-7888.
Charles H. Featherstone can be reached at cfeatherstone@columbiabasinherald.com.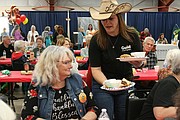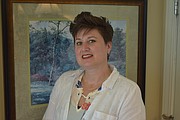 Recent Headlines
---