Legislators request millions in infrastructure funding for Adams Co.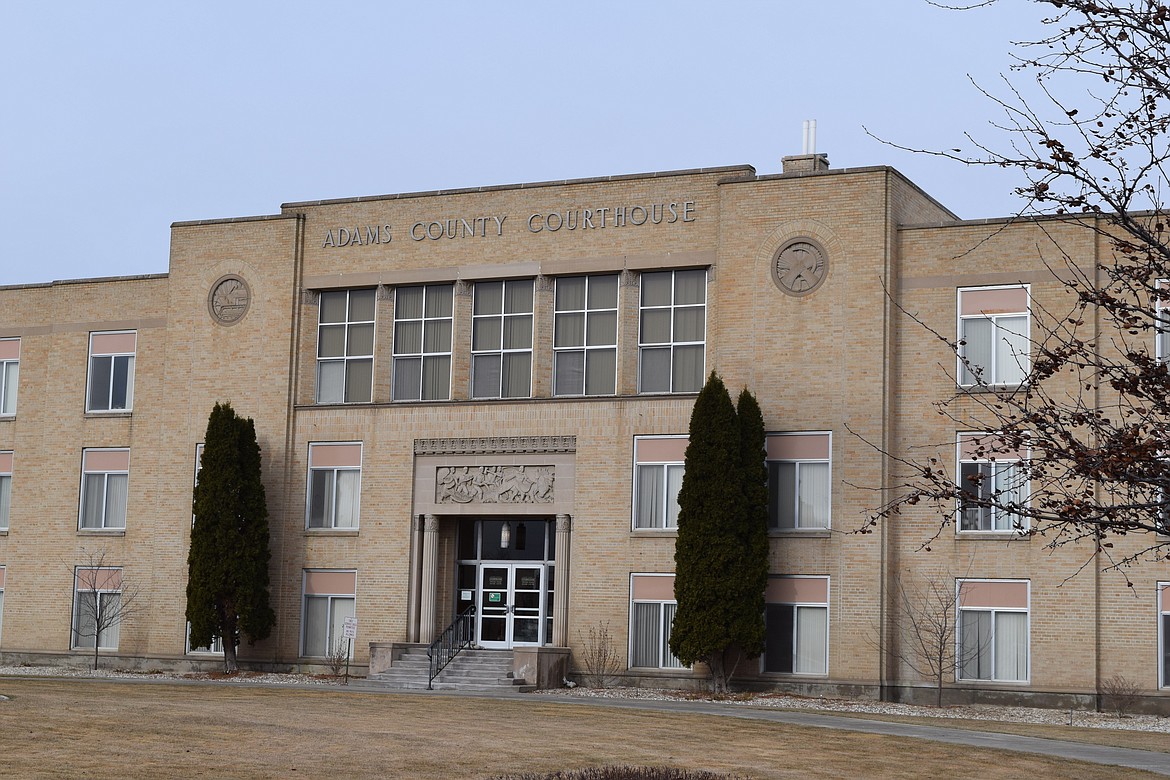 The Adams County Board of Commissioners is grateful for efforts on the part of federal legislators to obtain money to improve infrastructure throughout the county.
R. HANS MILLER/COLUMBIA BASIN HERALD
by
REBECCA PETTINGILL
|
May 3, 2023 1:30 AM
RITZVILLE – Adams County looks to have millions of dollars in federal funds for infrastructure projects approved by Congress through requests by regional legislators.
"We are grateful to all the members of our Congressional delegation, each of whom has stepped up to assist with vitally important infrastructure projects for our region," said Dan Blankenship, Adams County Commissioner.
A release by the Adams County Board of Commissioners states that millions of dollars in funding requests from various Congressional members representing Adams County in the U.S. Senate and U.S. House of Representatives have been submitted relating to infrastructure projects.
Requests by U.S. Rep. Cathy McMorris Rodgers included $965,000 for a water supply project in Washtucna, $2,896,000 for the City of Ritzville for a sewer system improvement project and $3,978,000 for Booker Road bridge to be replaced.

"We greatly appreciate the Congressional delegation's support for Ritzville's sewer collection system project," said City of Ritzville Mayor Linda Kadlec. "Updating the city's aging and undersized sewer mains will address current health and safety issues and provide the infrastructure we need for future housing and businesses."
Requests by U.S. Congressman Dan Newhouse included $2,600,000 for the Adams County Law and Justice Improvement Project.
U.S. Sen. Maria Cantwell requested $3,000,000 for a wellness center on behalf of Ritzville School District and East Adams Rural Health and U.S. Sen. Patty Murray requested $1,345,000 for advanced preliminary design and engineering for the East Low Canal expansion bridge replacement project. She also requested $1.7 million for extending bridges to accommodate the expansion of the East Low Canal.
Jon Erickson of the East Columbia Irrigation District said the funding of county road bridges that are needing to be replaced is in conjunction with the Odessa Groundwater Replacement Program. The existing bridges pose a significant capacity constraint in the East Low Canal delivery system, and as demand increases, the potential for delivery curtailment increases as well if those constraints are not addressed.
"Funding for the replacement of the Odessa Groundwater Replacement Program has been an ongoing struggle, and securing funding which will help improve and reopen our jail is something for which we all are grateful," Blankenship said. "We all understand that these funds are contingent on being approved in the final appropriations bills, but this is a huge step forward."
All of the requests have been submitted to the relevant appropriations subcommittees for additional review and if approved, will then be contingent on Congress passing its appropriations bills later this year
Send your news tips to editor@columbiabasinherald.com.
Recent Headlines
---