31 flavorful years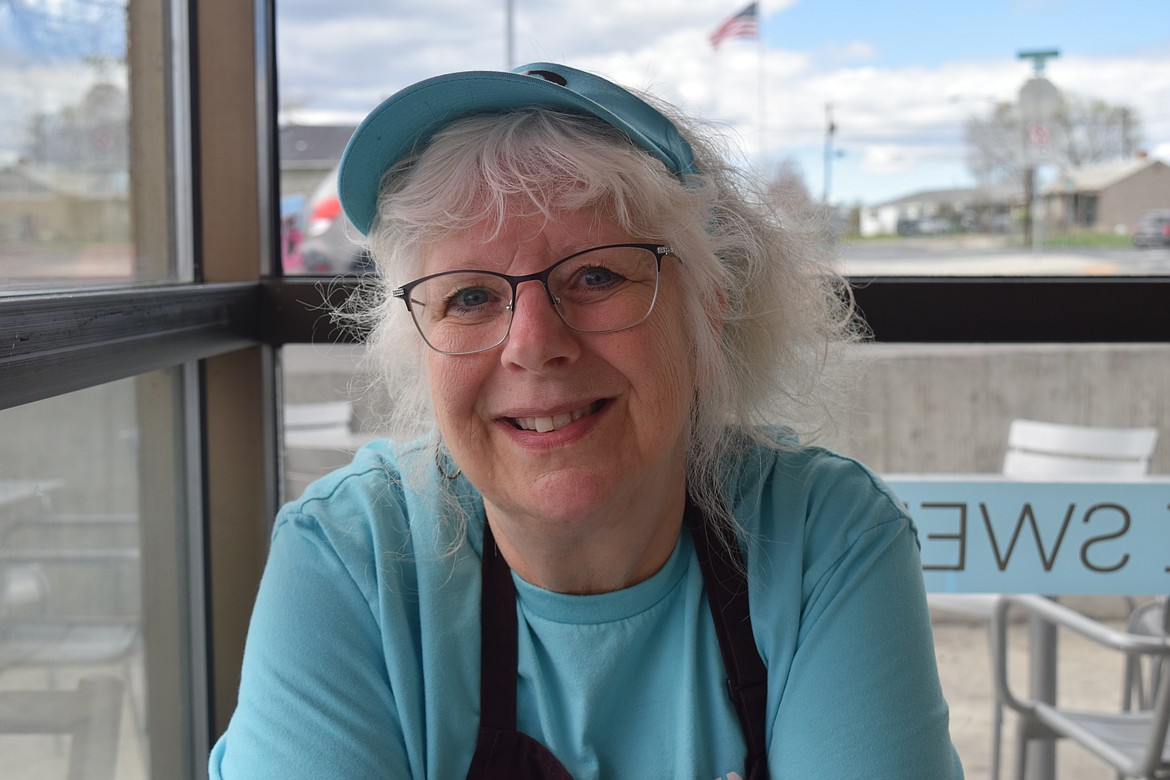 Lori Friend is hanging up her ice cream scoop and retiring after working for 31 years at the Baskin-Robbins at 525 N. Stratford Road. Her career there has spanned three owners of the shop and uncounted happy desserts.
CHARLES H. FEATHERSTONE/COLUMBIA BASIN HERALD
Lori Friend hands a cone and two scoops to a student at the Columbia Basin Job Corps Civilian Conservation Center. Friend is retiring after working at Baskin-Robbins in Moses Lake for 31 years.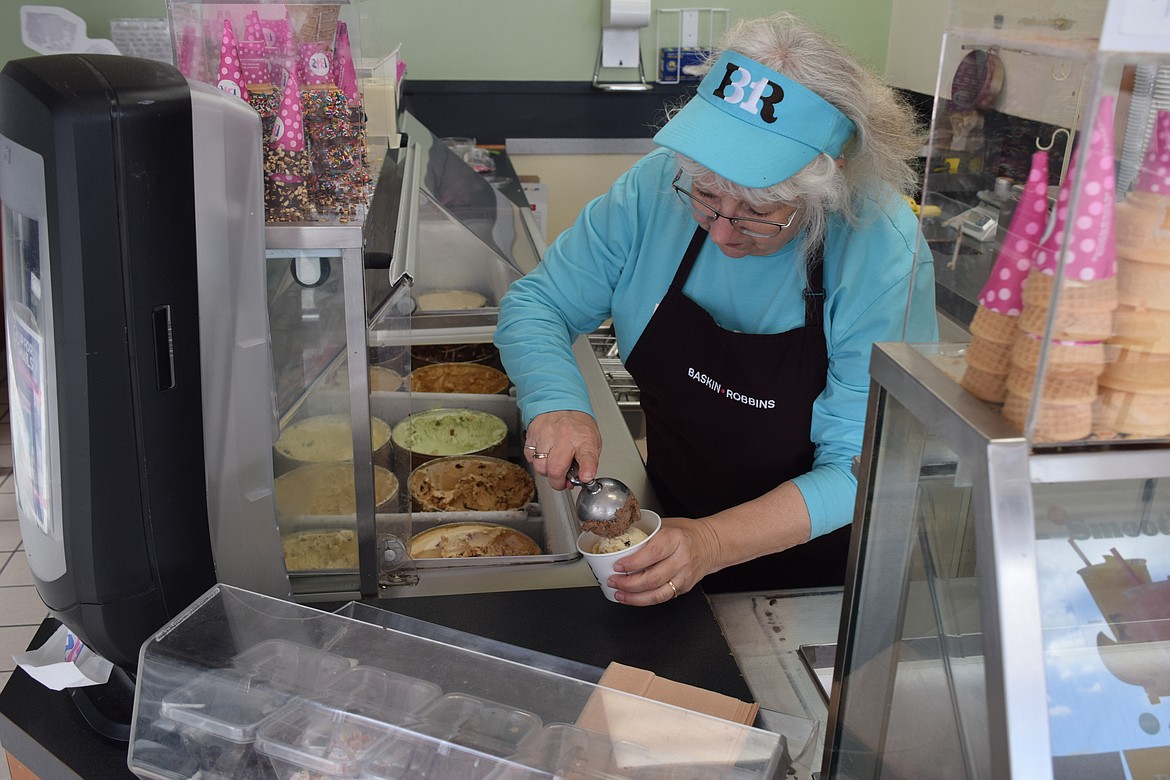 Lori Friend scoops up some ice cream. Like the number of flavors available at Baskin Robins, Friend's career has seen 31 variations, when counted in years.
Previous
Next
by
CHARLES H. FEATHERSTONE
Staff Writer
|
May 2, 2023 1:30 AM
MOSES LAKE — Lori Friend was 31 years old when she started dishing up Baskin-Robbins' 31 flavors of ice cream in Moses Lake in 1992.
"I've been here 31 years at this very location," Friend said. "I've been through three owners. They've been really good to work around my schedule and my kids' schedules. So I've just continued on working here."
Friend sat at a small table in the corner, in between customers. It wasn't busy at the moment on this Monday afternoon, though a U.S. Forest Service van full of brand new Columbia Basin Job Corps Civilian Conservation Center students on an ice cream outing meant it soon would be.
She's retiring after those 31 years of dishing out ice cream, making milkshakes, floats and smoothies, and decorating cakes. Of commuting three days a week to Moses Lake from her home in Marlin, where Friend said she still lives. Her last day was Friday.
Started in the 1940s by in-laws Irv Robbins and Burt Baskin in Southern California, Baskin-Robbins is now owned by Atlanta-based Inspire Brands, which also owns Arby's, Dunkin Donuts, Buffalo Wild Wings and Sonic. According to data from Inspire Brands' website, Baskin-Robbins is the largest specialty ice cream chain in the world, with over 7,600 stores worldwide with $2.3 billion in sales in 2022.
And those 31 flavors perfected by Robbins and Baskin in the 1950s have become over 1,400 flavors today, according to the Baskin-Robbins website.
Friend, however, has dished the ice cream up one or two scoops at a time for the last three decades, work she said she started because her brother, sister and mother worked at Baskin-Robbins. During all those years, Friend said she only worked part-time, three days per week, no evenings and no weekends — a schedule she described as "really nice."
"What I started out doing was decorating cakes. I pretty much did cakes and didn't help the customers," she said. "I decided I wanted to help customers, so I kind of learned that."
During her 31 years, Friend said she's seen a lot of changes in Moses Lake — local franchise owners have come and gone, state regulations have increased and tightened, and the corporation changed hands several times as well. And that has meant a little less control locally, she added, especially on kinds of cake decorations they could do for customers.
"Back then, they let me be so creative with my cakes," Friend said. "I was working with another lady and we did a lot of creative things."
However, Friend said with her daughter now having a baby, the time has come to hang up her ice cream scoop and devote herself to her family.
"I'll be 62, and it's time to retire," Friend said. "I'm hoping to do a little traveling, and I plan on helping out my daughter when she needs help, her and her husband, with the baby."
In addition to being a full-time grandma, Friend said she also wants to get her home organized.
"It may not happen, but yeah," she added.
Charles H. Featherstone can be reached at cfeatherstone@columbiabasinherald.com.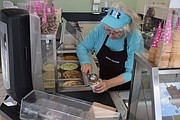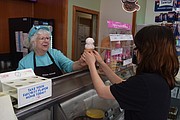 Recent Headlines
---