Blue Palm Frozen Yogurt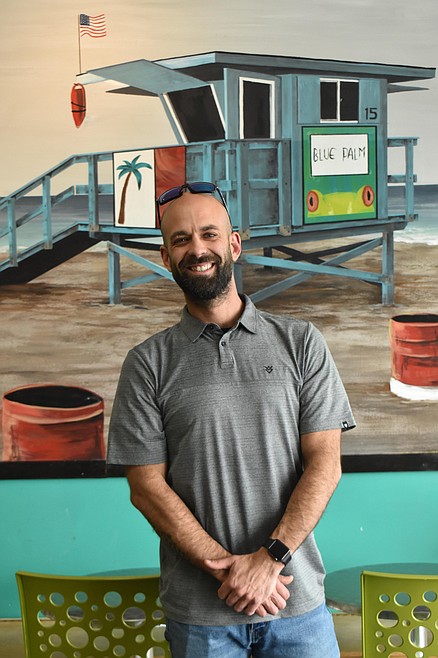 Blue Palm Frozen Yogurt, located at 1035 N. Stratford Road in Moses Lake, is co-owned by brothers Cody (pictured) and Jason Hall who took over the business in October 2020.
REBECCA PETTINGILL/COLUMBIA BASIN HERALD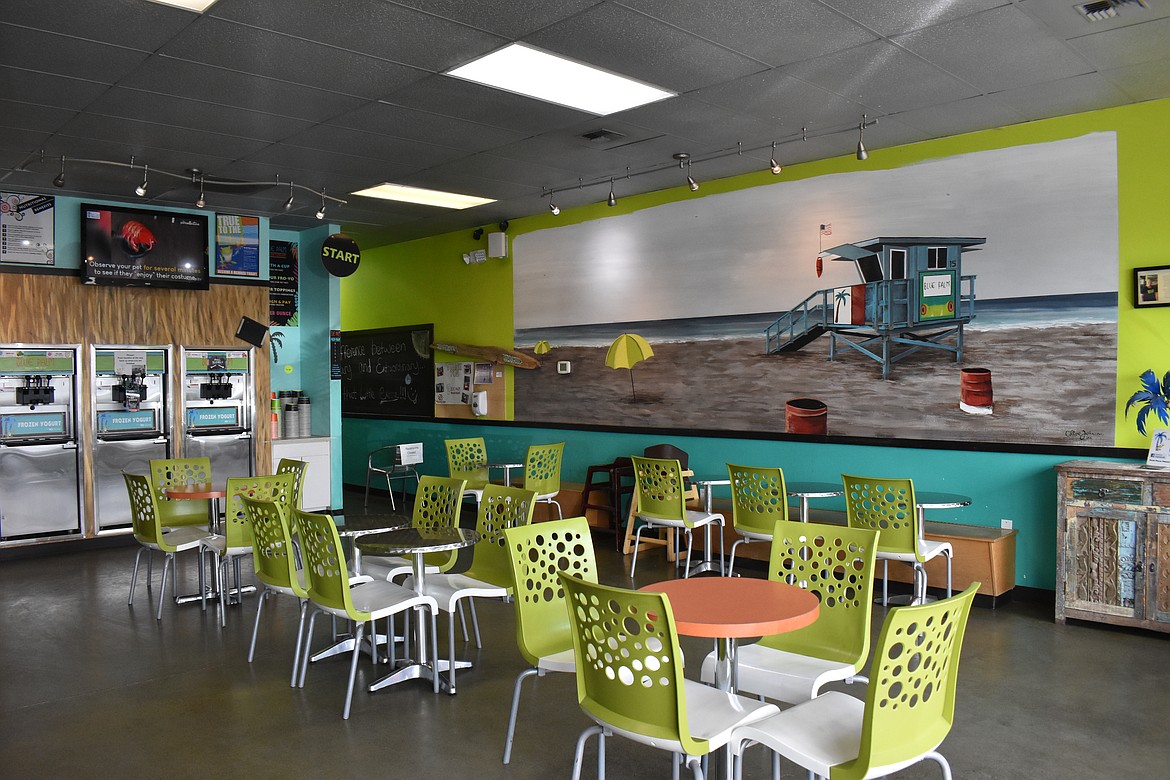 Starting April 1, Blue Palm is open Monday through Thursday, 12 to 9 p.m. and Friday through Sunday, 12 to 10 p.m.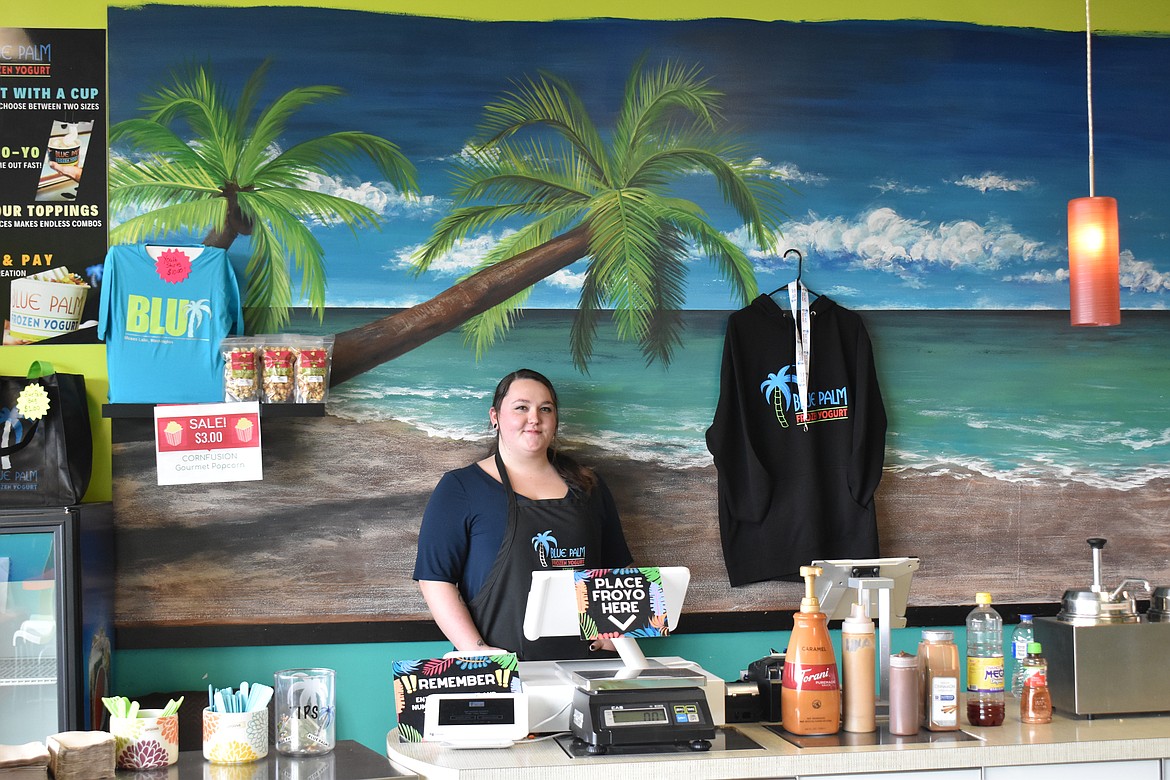 Destiny Sheriff is a staff member of Blue Palm that has been with the business since shortly after Cody and Jason Hall took over in 2020.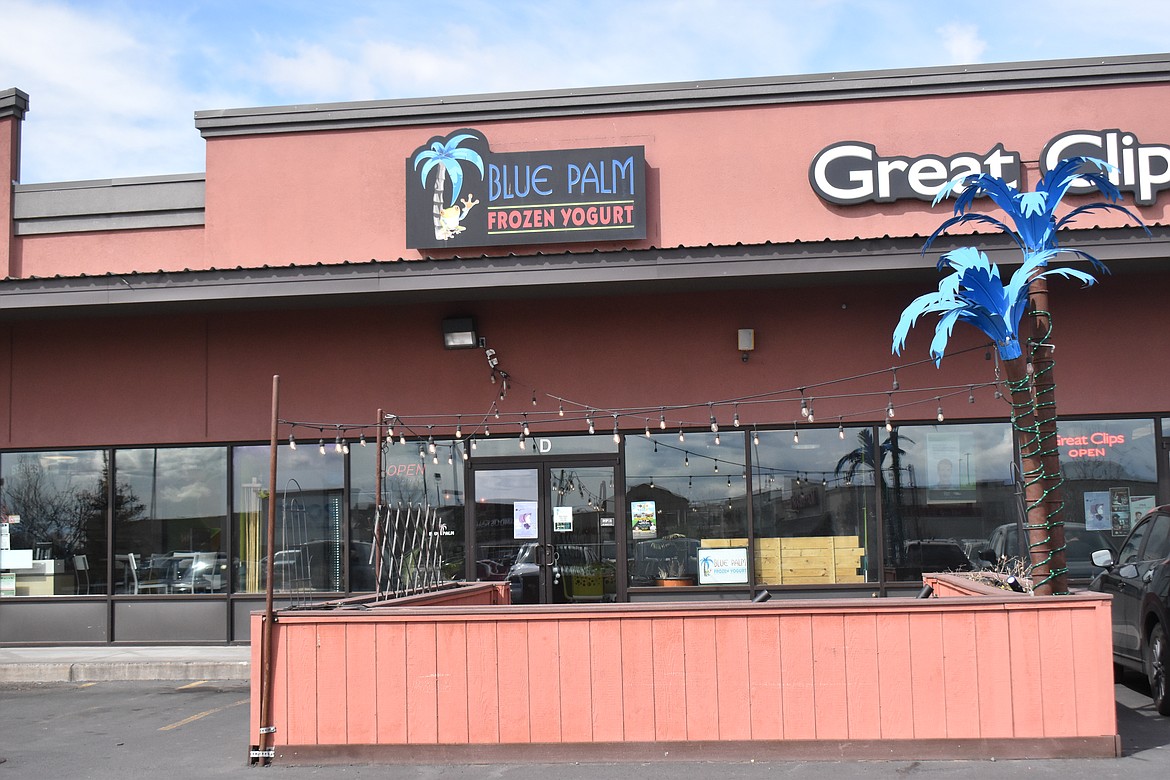 Blue Palm is known for its large blue palm trees and deck outside the shop, Cody Hall said.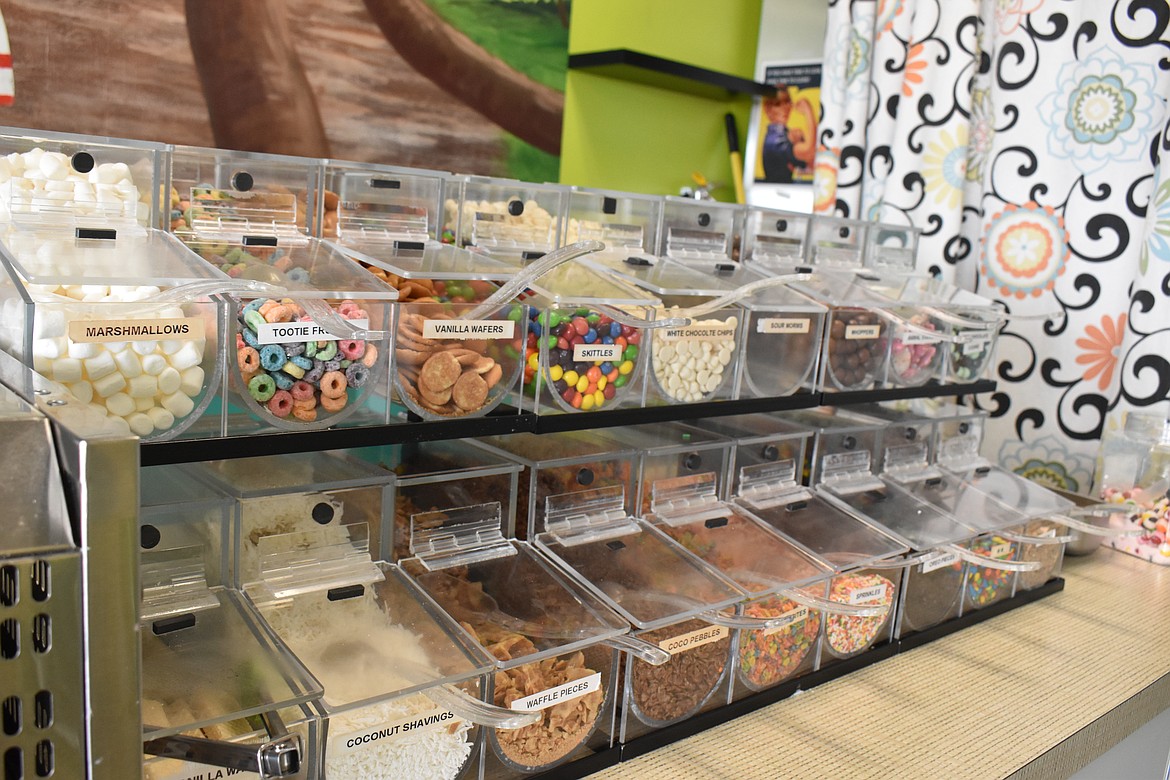 Blue Palm has more than 40 topping options to suit sweet tooths.
Previous
Next
by
REBECCA PETTINGILL
|
March 30, 2023 1:30 AM
MOSES LAKE — Palm trees may not be native to the Columbia Basin, but one local business has a blue palm tree perfect for finding shade under in the upcoming summer heat.
"Obviously the big palm trees and the deck is kind of what (the business is) known for and we liked that," said Cody Hall.
Blue Palm Frozen Yogurt is co-owned by brothers Cody and Jason Hall who took over the business in October 2020. Cody said his brother is a Realtor and approached him with the idea to purchase the shop when it went up for sale.
"Ice cream was kind of right up our alley. We both love dessert so (Jason) was like 'Do you want to make a run at this and try to figure this out?' and I was like 'yeah' so we did," Cody said.
Despite not having run an ice cream shop before, Cody said he always thought he would run a different kind of food business.
"I love pizza so I always thought it was going to be a pizza place of some sort," Cody said.
He said their father ran a pizza business before he was born so he has always imagined running a pizza shop like his dad one day.

With the frozen yogurt opportunity in front of them, Cody said he and his brother jumped on it and immediately went to work upgrading and updating the equipment and logo. They wanted to keep the name but tweak the logo a little and make it more vibrant, he said.
Taking over during COVID-19 wasn't easy, Cody said, but they stayed open through masking, social distancing and prohibitions on self-service.
"It was definitely a different feeling here; it wasn't the same," said Cody.
They pushed through, knowing the pandemic wouldn't last forever, and worked on fixing or upgrading broken or run-down machines.
"It's been about two years now and I think we're almost back to everything up and working," Cody said.
He said the reason it took so long to get everything running smoothly was that there aren't many people with availability who have the skills to work on frozen yogurt machines. There was also a lot of trial and error with figuring out what would work and what wouldn't.
"Getting all the machines up and running and customers happy was the first priority," Cody said.
He said by spring they should have all 10 flavors available, and they already have over 40 toppings for customers to choose from. A new addition to Blue Palm is pre-packed yogurt cups that customers can take home with them to eat later.
Cody said they try to be involved and give back to the community whenever possible rather it's through fundraisers, sponsoring events or supporting other small business owners.
"Moses Lake, local, is what we're about," said Cody.
Blue Palm Frozen Yogurt is located at 1035 N. Stratford Road in Moses Lake. Hours starting April 1 are Monday through Thursday, 12 to 9 p.m. and Friday through Sunday, 12 to 10 p.m.
Rebecca Pettingill may be reached at rpettingill@columbiabasinherald.com.
Blue Palm Frozen Yogurt
1035 N Stratford Road, Moses Lake
Hours starting April 1:
Monday - Thursday 12-9 p.m.
Friday - Sunday 12-10 p.m.
Recent Headlines
---