Local music students showcase skills at recital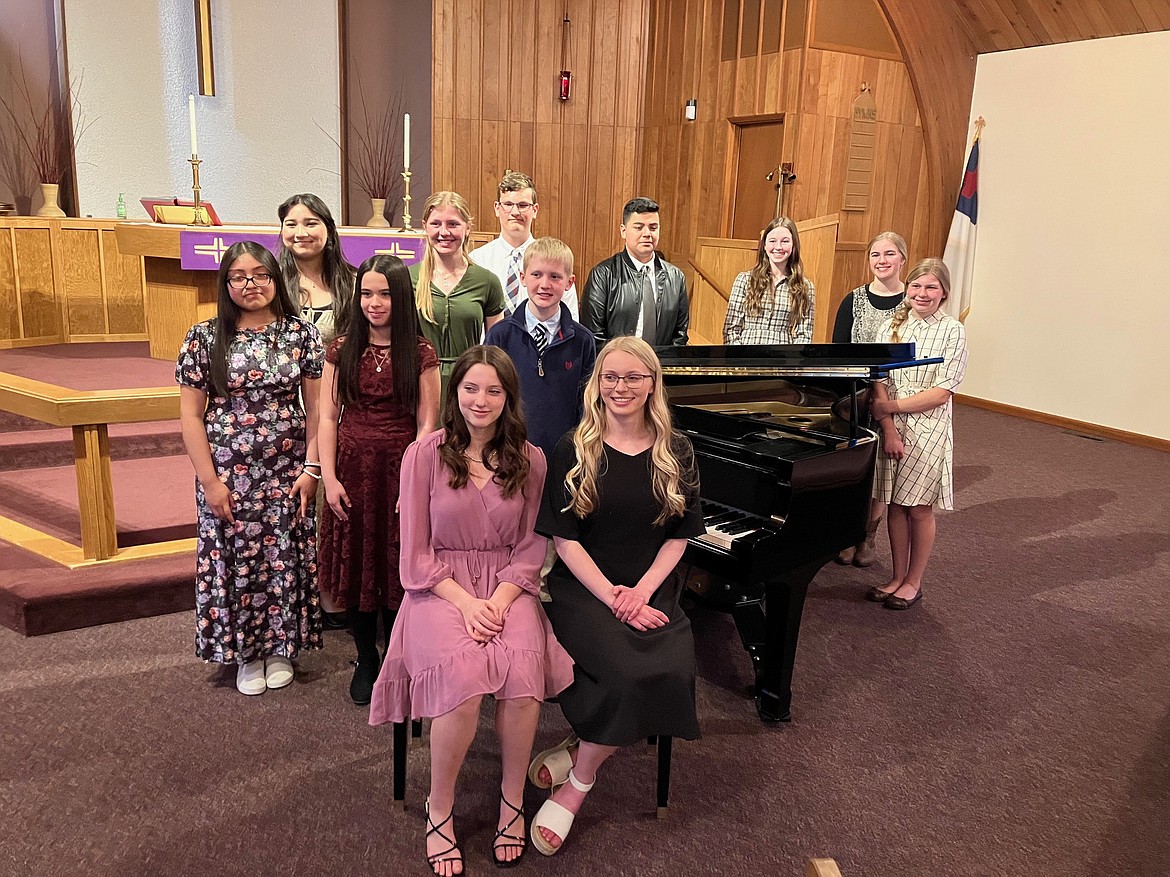 Honors Recital students include, from left to right. Front row: London Payne and Lydia Jensen Standing: Beatriz Garcia, Lily Tun, Jayda Lobe, Audrey Bergeson, Jacob Duvall, Ryan Bergeson, Samuel Gutierrez, Claire Gilbert, Hannah Buchmann and Lila Buchmann.
CONTRIBUTED PHOTO/MARINA MUNTER/HARRIET WEST
by
CONTRIBUTED REPORT/MARINA MUNTER & HARRIET WEST
|
March 24, 2023 1:30 AM
MOSES LAKE – The Moses Lake – Central Basin Chapter of Washington State Music Teachers Association held their 27th Honors Recital on Sunday, March 19 at Immanuel Lutheran Church.
Prior to the Honors Recital, piano students performed two pieces in WSMTA's Music Artistry Program on March 17 and 18. Visiting artist, Jody Graves, who has a doctorate of Musical Arts and is a professor at Eastern Washington University adjudicated 26 Columbia Basin piano students. Graves worked with each student and gave feedback and encouragement on their pieces. She chose outstanding students to perform in the Honors Recital.
Graves is an Associate Professor of Piano Studies at EWU and maintains an active performing career. She is recognized nationally and internationally as an artist and teacher of piano. Graves will be visiting Moses Lake on May 5 and performing with the Sapphire Trio as part of the Central Basin Community Concert Association series.
Moses Lake – Central Basin teachers include Gina Colver, Rhonda Hummel, Preta Laughlin, Mary Merrell, Marina Munter, Gracie Payne, Doreen Slaugh and Harriet West.
Recent Headlines
---