Good time, lasting benefits goal of Youth Outdoors Unlimited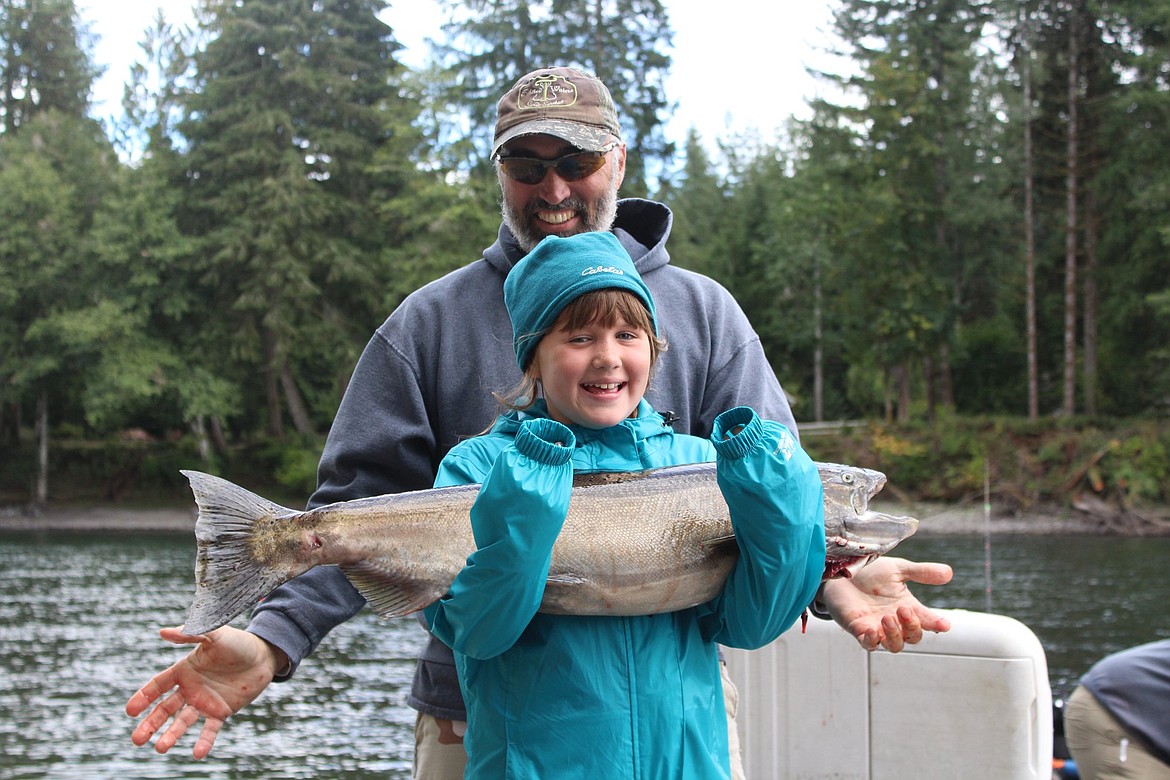 Macey Bodily, front, proudly displays her catch. Her guide on the fishing trip sponsored by Youth Outdoors Unlimited was Marc Bush, owner of Twisted Waters Guide Service.
COURTESY PHOTO/YOUTH OUTDOORS UNLIMITED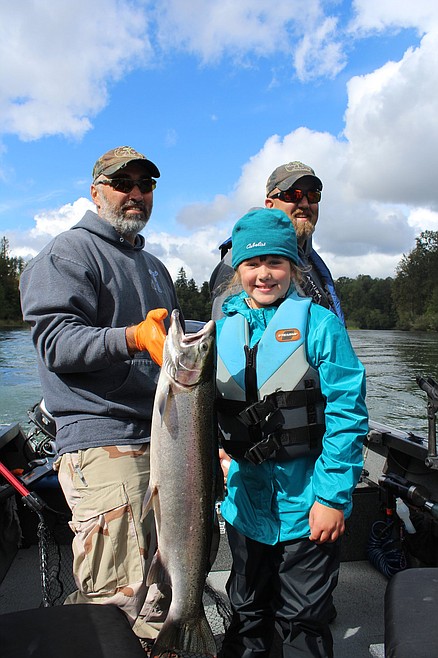 Marc Bush, left, owner of Twisted Waters Guide Service, and fishing buddy Macey Bodily, right, show off part of Macey's catch during a fishing trip sponsored by Youth Outdoors Unlimited.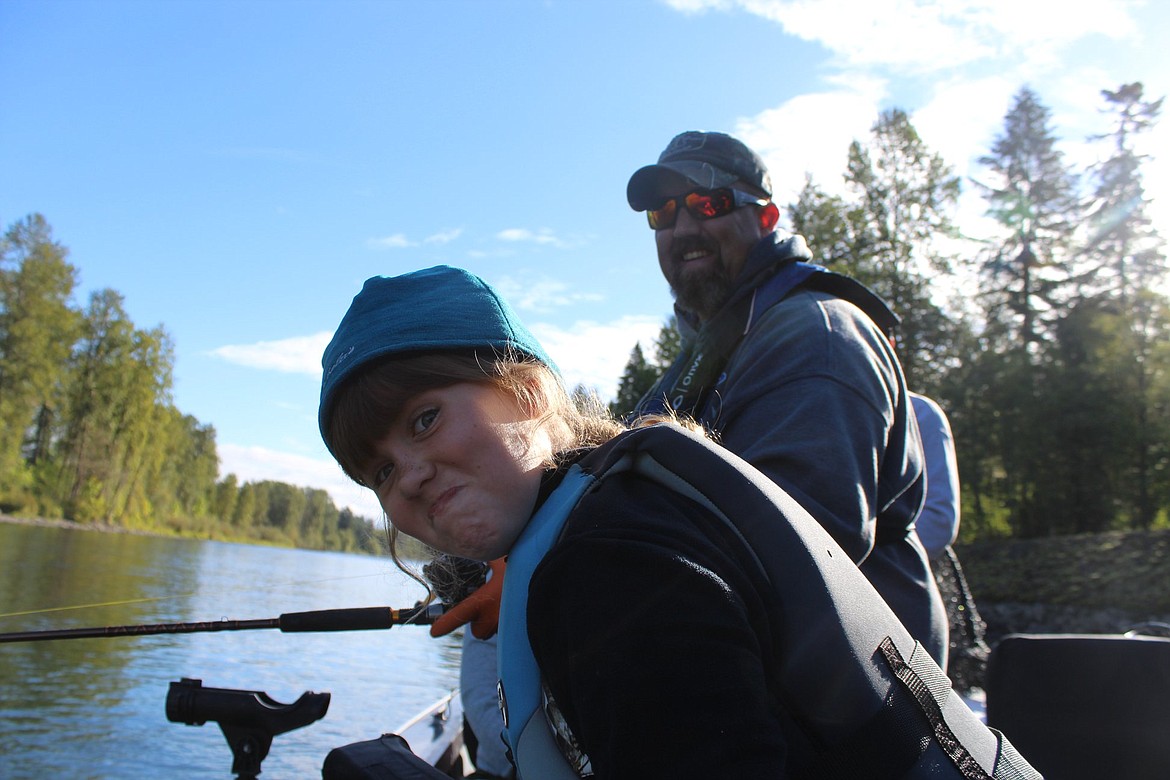 Macey Bodily shows she's having a good time on the fishing trip sponsored by Youth Outdoors Unlimited.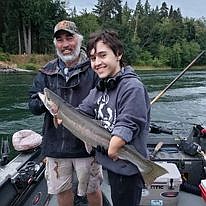 Marc Bush, owner of Twisted Waters Guide Service, left, and fishing buddy Dawson Beaver, right, show off Beaver's catch during the fishing trip sponsored by Youth Outdoors Unlimited.
Previous
Next
by
CHERYL SCHWEIZER
Staff Writer
|
March 24, 2023 1:30 AM
MOSES LAKE — Fishing guide Marc Bush said Youth Outdoors Unlimited fishing and hunting trips are designed to make sure the young people have a good time, but that the guides might have an even better time.
"I get more out of it than the kids do," Bush said. "Just seeing them light up and have a good time, forget about whatever may be bothering them, or whatever their situation is, and be a kid for a day."
Bush owns Twisted Waters Guide Service and provides fishing trips for YOU clients.
Youth Outdoors Unlimited, based in Moses Lake, provides hunting and fishing trips for children and teens with physical challenges, or life-threatening or debilitating illnesses, and their families. The organization was founded by Cindy and Joe Carpenter in 2011. Monetary donations and sponsorships are accepted and can be made at the YOU website, www.youthoutdoorsu.org.
People also are invited to attend YOU's fundraising events, which include a series of award banquets April and May. The dinners feature the presentation of trophies to the hunters and fishermen, whether it's the animal they shot or the fish they caught.
Dinners are scheduled for March 24 in Lewiston, April 8 in Spokane, April 22 in Olympia and May 20 in Tri-Cities. Ticket information is available on the YOU website.
Neither fishing nor hunting is a sure thing, so a YOU trip also includes some camping, complete with campfires and camp food. Any equipment hunters or fishing buddies may need is provided and paid for by YOU, and the organization has adaptive tools to help young people set up the shot or work the fishing pole.
Any proper hunting or fishing trip must include an ample supply of snacks, and YOU provides those too. When Bush's son Owen went deer hunting with YOU, they asked Owen what he wanted to eat, and made sure there was a steady supply of just the right snacks, Bush said.
"Whatever the kid wants, so they take really good care of the kid. The family as well. It's always a good time," he said.
In years when children opt for a fishing trip, Bush is one of the guides who offers his services.
There's not much difference between guiding a YOU trip and any other fishing trip, Bush said. He gets a briefing on the child's circumstances, and any special arrangements required. One of his YOU fishing buddies was Courtney Hall, who was diagnosed with cerebral palsy and uses a wheelchair.
"Joe and Cindy provided an electric reel for Courtney," he said. "I did have to adjust a little bit so that we could keep Courtney involved. Luckily the cutthroat trout were in heavy that year, and that girl caught – I don't know how many cutthroat she caught. We got two steelhead that day that she reeled in. It was just a great day," he said.
"But I did have to move some seats around a little bit," he said. "Boat handling skills had to be on the spot, you could say."
The goal is to ensure the fishing buddy can concentrate on catching fish, he said.
Bush and his family got involved with YOU when they met Joe and Cindy Carpenter at a sportsmen's show. His son is legally blind but had the chance to go deer hunting, thanks to YOU. The trip was a decade ago, but Bush said it had a lasting effect.
"I think the experience he had when he was younger, with Youth Outdoors Unlimited, definitely gave him some confidence," Bush said. "You know – 'I can get out there and I can do stuff.'"
That's true for many, if not all, the kids who take the trip, he said. He cited another fishing buddy, Macey Bodily, who fished for steelhead.
"She's just a great kid. And getting her out was definitely good for her. I don't know of any kid that hasn't benefited from it. I think it's kind of a life-enhancing experience."
Bush has been a fisherman since his childhood in upstate New York, he said. He became acquainted with Washington during his military service at what was then Fort Lewis, now Joint Base Lewis-McChord. He started the guide service when he was still on active duty, then turned it into a full-time business when he retired from the military.
The guide, however, doesn't necessarily spend a lot of time fishing.
"I get to take people fishing a lot," Bush said. "I spend a lot of time on the water. I don't catch fish – my clients catch fish. But it is a wonderful job. I can't argue with that."
Bush can travel all over the state, but said he spends more time in some locations than in others.
"I guide a lot on the Columbia now. In the Columbia Gorge, I guide for walleye (in) March, April and May. June, July and August I'm on the Cowlitz River in Washington, guiding for steelhead," he said. "And late August, September, October I'm usually back down on the Columbia, doing fall salmon."
On the other hand, guide services will be out and about wherever people want to catch fish.
"At one time I was guiding perch fishing trips on Ohop Lake in Eatonville," Bush said. "You have to be flexible, dig into your bag of tricks and stay busy."
Even after a lifetime of fishing, Bush said the fish are still teaching him lessons.
"If you've stopped learning. find something else to do," he said. "(The fish) will surprise you. And every now and then you'll catch something that's like, 'Why did that (fish) do that? Why did that fish bite that lure or that bait?' You just never know."
Cheryl Schweizer can be reached via email at education@columbiabasinherald.com.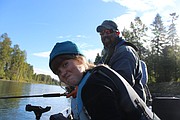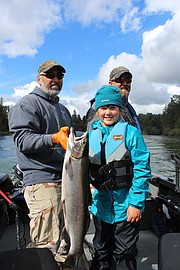 Recent Headlines
---