BBCC baseball underway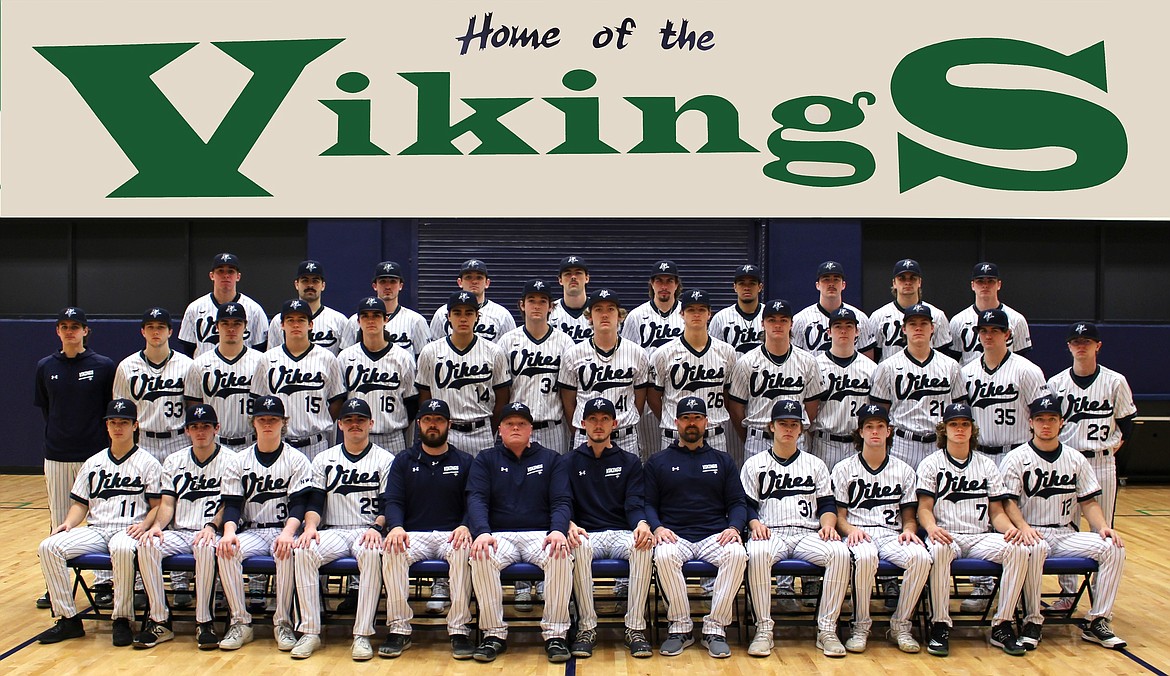 The entire 2023 Big Bend Community College Baseball roster. They expect to be a high-ranking team once again this year and are pushing to win the Eastern region title.
COURTESY PHOTO/BBCC ATHLETICS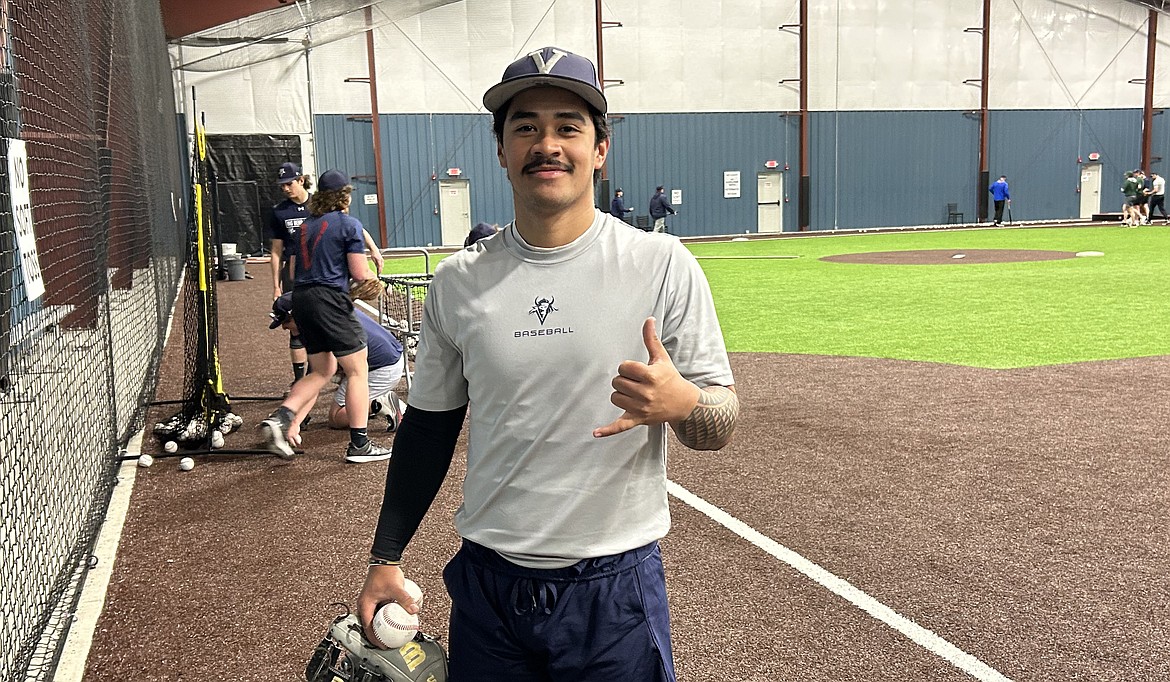 Big Bend's Kalia Agustin just about to go off and join everyone in practice. He is an infielder on the team from Pa'auilo, Hawaii, who is looking to become a firefighter back in Hawaii once finished with school.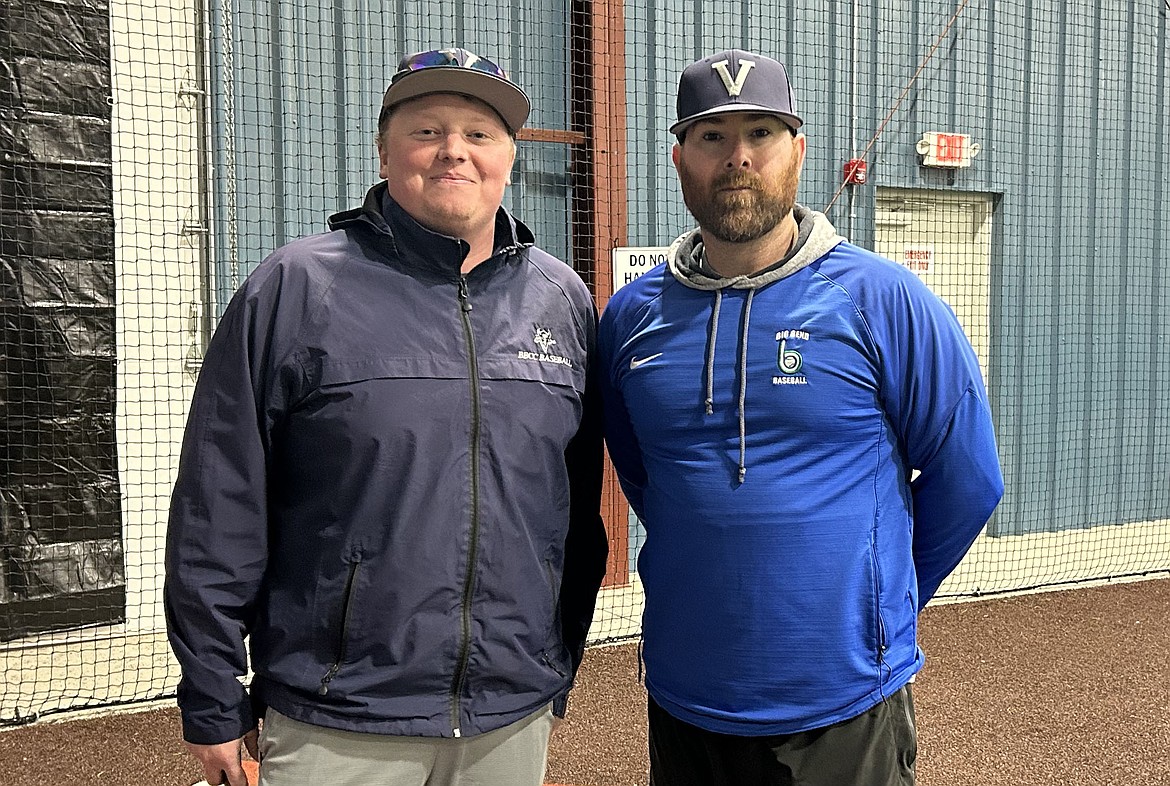 The coaches for BBCC Baseball Chase Tunstall, left, and Ryan Doumit, right. This is Tunstall's second year as head coach while Doumit has been with the team for eight years.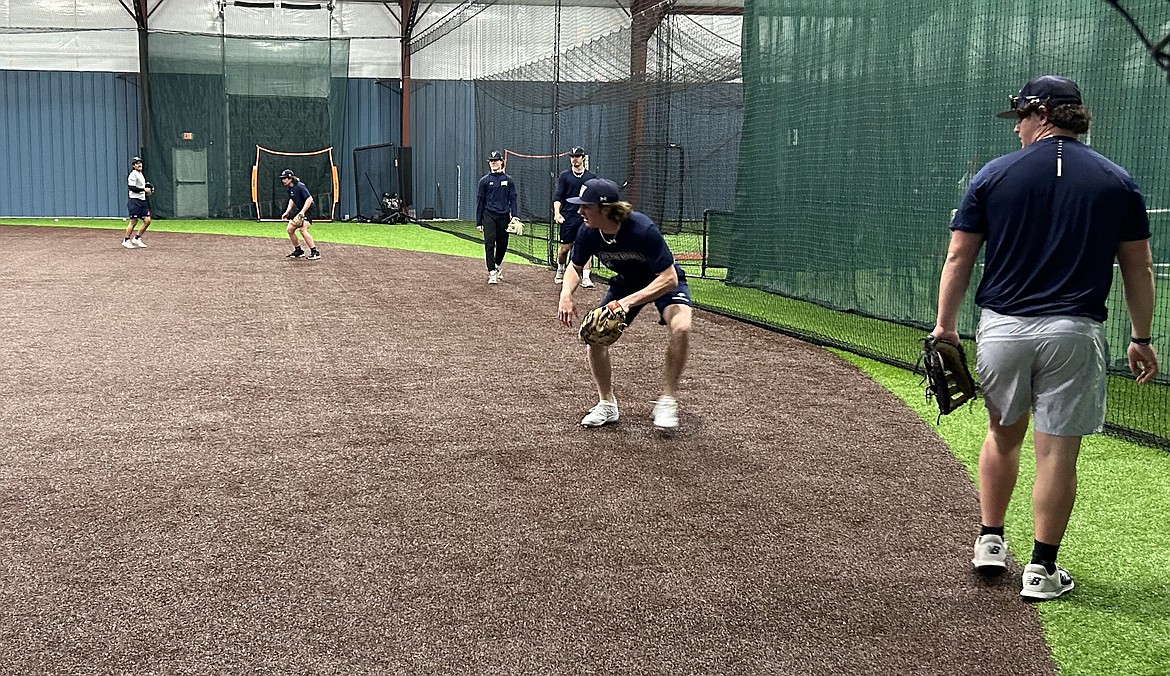 BBCC Baseball players practice for the upcoming season ahead of them hoping to improve in the bullpen and continue to see success on the offensive side of the ball.
Previous
Next
by
By Caleb Perez/Special to the Columbia Basin Herald
|
March 23, 2023 1:30 AM
MOSES LAKE — The Big Bend Community College baseball team has begun their 2023 season and are ready to see more success and improvement after finishing the prior season 26-20. Coach Chase Tunstall had a lot to share in terms of where the team shines, where they need improvement and overall what to expect from the team.
So far this season the team has done phenomenally on offense. The offense has managed to be in the top three in each category which is a great improvement as they are usually in the top five in most categories, said Tunstall.
The downfall they've seen so far during the preseason is ironing out the bullpen. The team has been seen losing a few games because their pitchers haven't been able to throw strikes, he said.
"It's been something that we've worked really hard on these last couple weeks," he said. "Try to find a little spark or something in that bullpen to get guys going and get to a point where we have an offense that's clicking and now a pitching staff that's clicking."
Other than this the offense and defense have played great this year. This is partly due to the fact the team has seven sophomore players on those sides of the ball, he said.
Last season the team had the opportunity to host regionals for the first time in 20 years. They were also able to set the school record in conference wins with a conference record of 19-9 and winning 10 of the last 12.
"We had a lot of success last year," he said. "We had a lot of guys that bought in and competed to the very last pitch."
"We ended up sending about three of those guys on to the D-1 level and about six more onto various levels across the baseball side of college," he said.
All the players that moved on to higher levels of baseball also graduated last year as well. They were able to get all their credits done, avoid summer classes, and move on to the next level without any hitches, he said.
Tunstall said the plans for the BBCC baseball team this season are pretty straightforward. Once they get the bullpen worked out they have a good chance to compete for the Eastern region title.
"I think that is something that isn't too far-fetched," he said. "With the talent we have especially on the offensive side right now and our starting pitching."
At the end of everything, Tunstall believes that the offense will be seen potentially in the top three offensively once again this season.
There are a lot of returning players from last year who were able to finish second in the league. To some of these players, however, second was a bit disappointing as they were just short of being number one, he said.
"It's kind of a nice thing to have that many guys that have that sense of defeat of getting second instead of first," he said. "They're pretty hungry for a championship compared to just hosting a regional."
With seven players returning on the offensive side the team has very little to worry about. However, offense alone is not enough to win a championship and they are working very hard to bring it all together on all sides of the ball, he said.
"I think there's a few players that are definitely worth watching," he said.
Tunstall highlighted five players who are currently in their third year at BBCC: Parker Plato is an outfielder who was a second team all Northwest Athletic Conference (NWAC) player; shortstop Dalton Miller and a preseason All-American; and third baseman Jett Nelson from Odessa, who was able to hit over 300 last year and will now be the leadoff hitter this year.
On the pitching side, Tunstall said there's Tim Williams, an All- American and a First Team All-East Region pitcher, as well as Hunter Gibson from Ellensburg.
Some of the Freshmen who have stepped up to the plate are Ben Schnurman who is already in the top three in RBIs and home runs this season and new clean-up hitter Heath Hachkowski, who is from Alberta, Canada, and has batted .400 on the year, he said.
"We have some good guys, we just gotta figure out the bullpen side of it," he said. "We'll get there. We're confident we'll get there."
Caleb Perez is a Freelance writer and a student at Big Bend Community College where he is a communications major.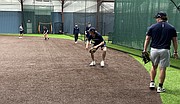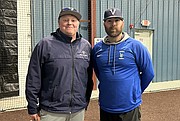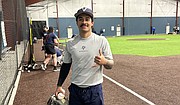 Recent Headlines
---