Warriors draw 1-1 to Wolves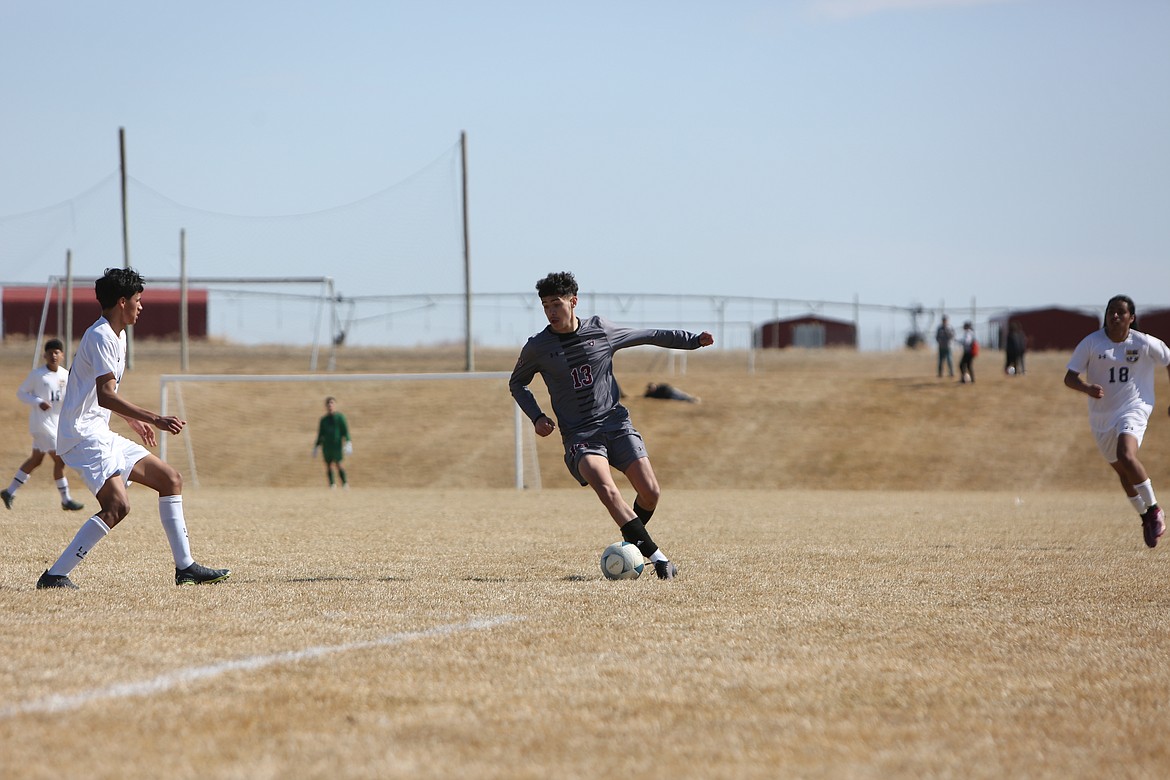 Wahluke sophomore Alex Acevedo (13) moves past an oncoming Wapato defender during the Warriors' 1-1 draw on Saturday.
Ian Bivona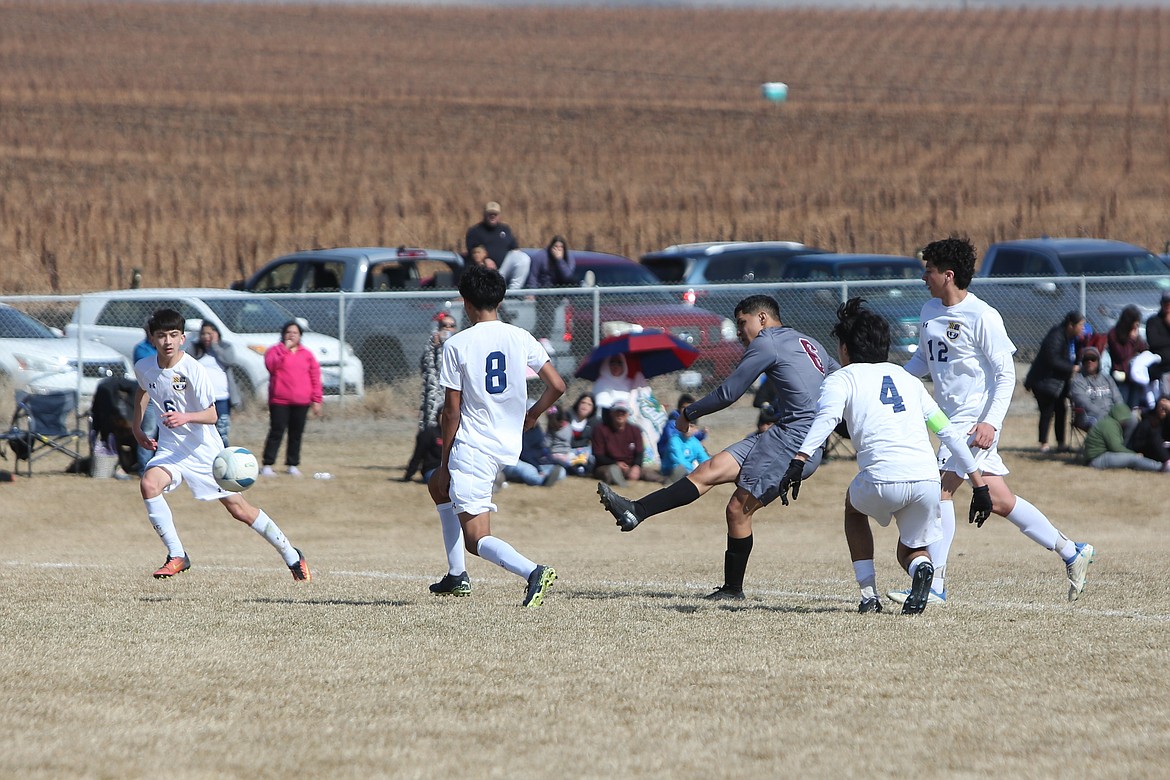 Wahluke senior Juan Bravo, in gray, threads the needle on a shot for a goal in the first half against Wapato.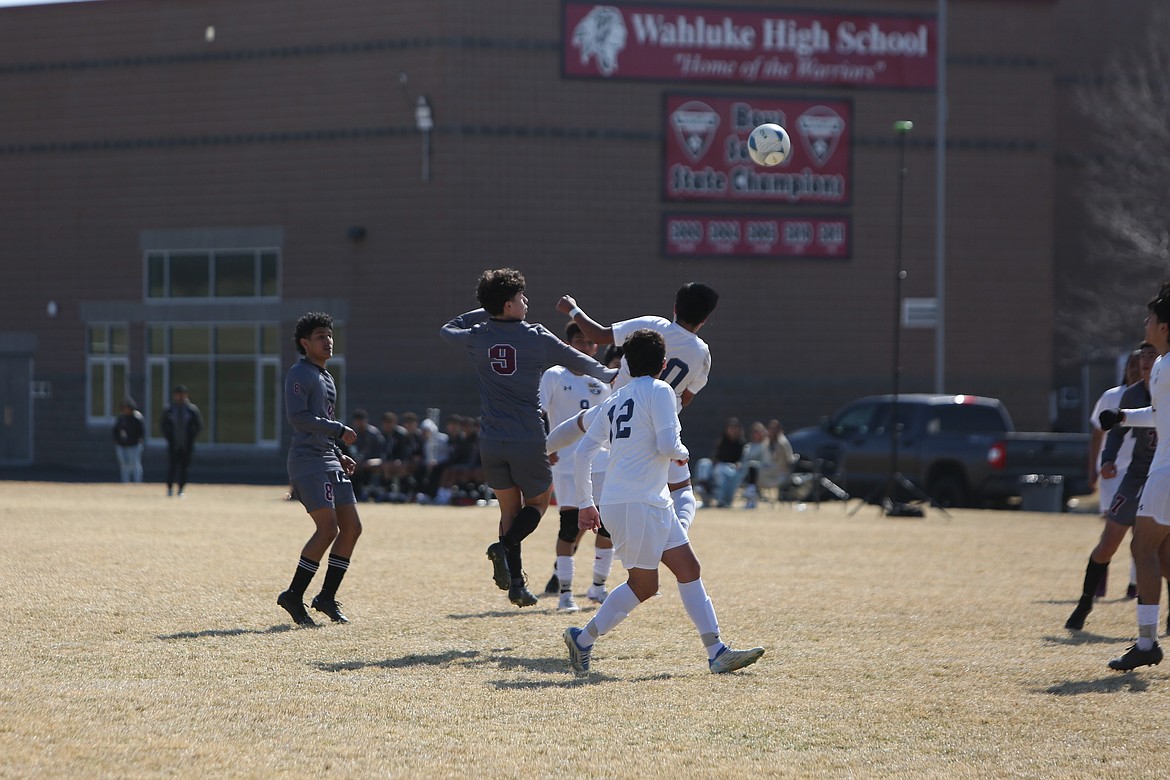 Wahluke junior Diego Olivares (9) goes up to head the ball against a Wapato defender.
Previous
Next
by
IAN BIVONA
Sports Reporter
|
March 18, 2023 3:02 PM
MATTAWA – The Wahluke Warriors left the field with a 1-1 draw against Wapato on Saturday after both squads couldn't break a second-half tie.
Wapato and Wahluke traded goals just before the second half but couldn't convert shots in the second half.
"We need to create space and move off the ball," Wahluke senior Orlando Nunez said. "Just go for it. Some of those, we hesitate to take some (shots). Sometimes we've just got to let it go."
Wahluke senior Juan Bravo scored first, shaking off a Wapato defender and placing the ball just above the hands of the outstretched Wolves goalkeeper at the top of the post. The goal gave Wahluke a 1-0 lead in the 38th minute.
"I normally use (Bravo) as a center back because he's quick, he's fast, he's physical, but if we need him up top he always performs," Wahluke Head Coach Cele Lopez said.
The goal was Bravo's sixth of the week – he scored four against College Place on Tuesday and one against Othello on Thursday.
"He looks like he's been playing soccer his whole life," Lopez said. "He's a really good athlete."
The lead was short-lived for the Warriors, as the Wolves scored the game-tying goal in stoppage time of the first half. Both squads had successful runs to get deep into their opponent's territory in the second half, but couldn't connect on shots.
Nunez said the team needs to be more aggressive while attacking.
"Just the little things that we needed to fix, as in pressuring the ball more and being more physical with them. Attacking them and being more aggressive," he said.
Being a non-league contest, the two squads didn't play an overtime period.
"Sometimes we can shoot penalties if we want to, just for the practice, but we didn't this game," Lopez said.
The Warriors tied for the second-straight outing, having tied 2-2 to Othello on Thursday. Earlier last week, Wahluke defeated College Place 10-0.
"I think that comes with the mentality of the team, when they see a tough team they show up to battle," Lopez said.
Lopez said one thing the team needs to work on is coming into the game with a better mindset.
"I think we need to start thinking a little more humble, and then play the game first," Lopez said. "Our mentality was in poor quality today, and we need to work on that. Especially when we need to perform."
With league contests coming into full swing this week, Wahluke will play Warden, Connell and Mabton over the next seven days.
"We're going to try to get better mentally, that's for sure," Lopez said. "Hopefully we can recover the injuries that we have and get organized a little bit more."
Ian Bivona can be reached at ibivona@columbiabasinherald.com.
Box Score
Wahluke 1-0 1
Wapato 1-0 1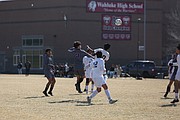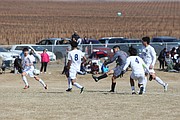 Recent Headlines
---