Murals depict Quincy history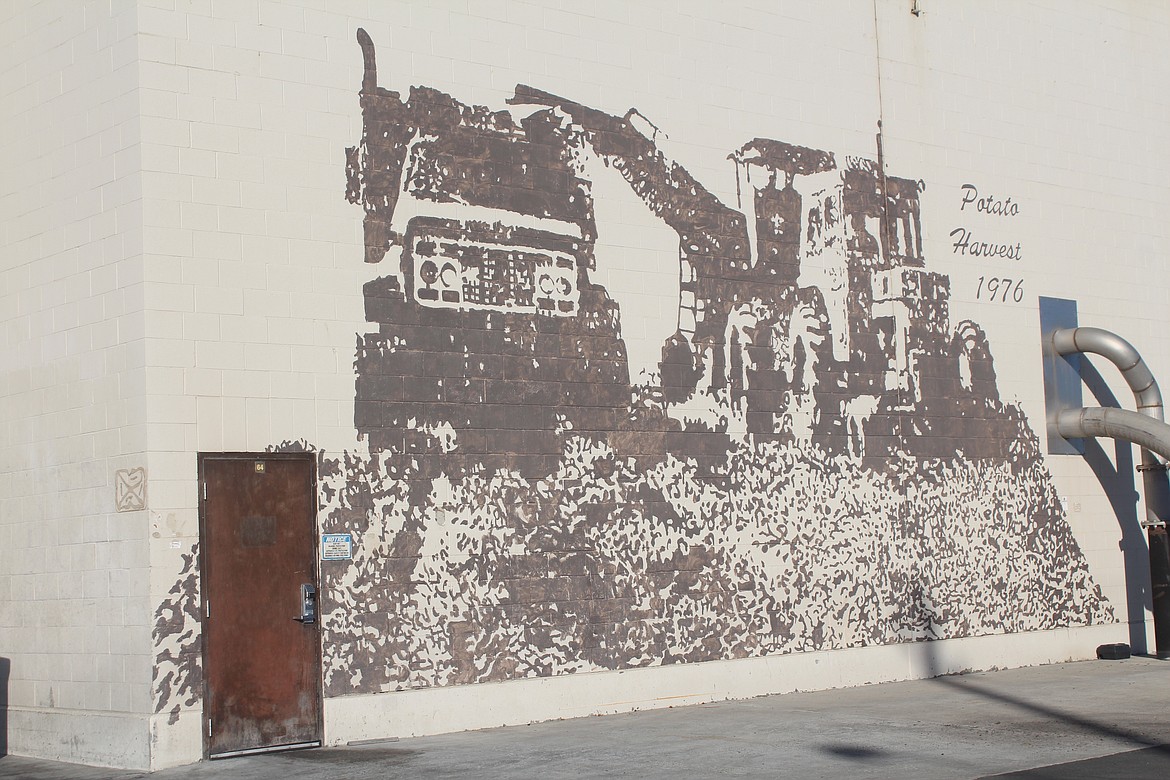 A mural depicting the old-school method of harvesting potatoes can be found on the side of the Lamb-Weston facility in Quincy. In this case "old school" is the mid-1970s.
Cheryl Schweizer/Columbia Basin Herald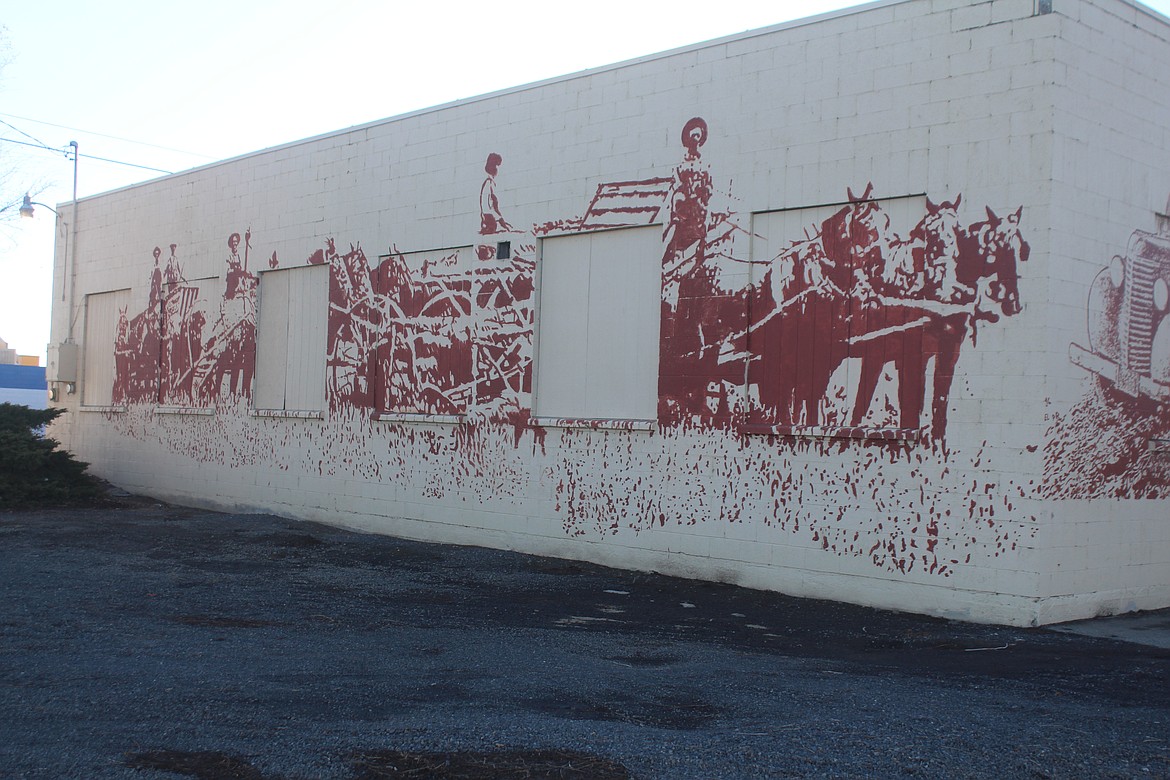 Wheat harvest in the early years of the 20th century required a lot of horses and a lot of hands. The harvest near Quincy is depicted in a downtown mural.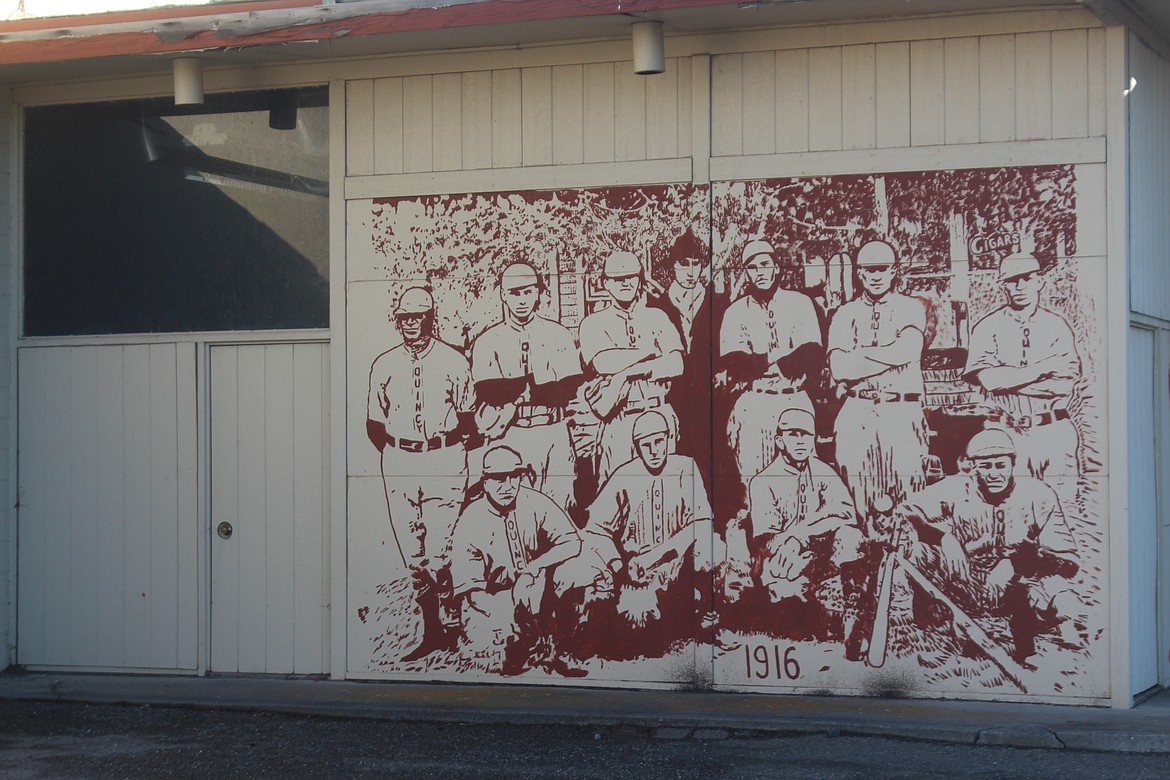 The town baseball team poses for a picture in pre-World War I Quincy in a mural at the intersection of Central Avenue South and F Street Southeast. Back in the day, every town had a baseball team.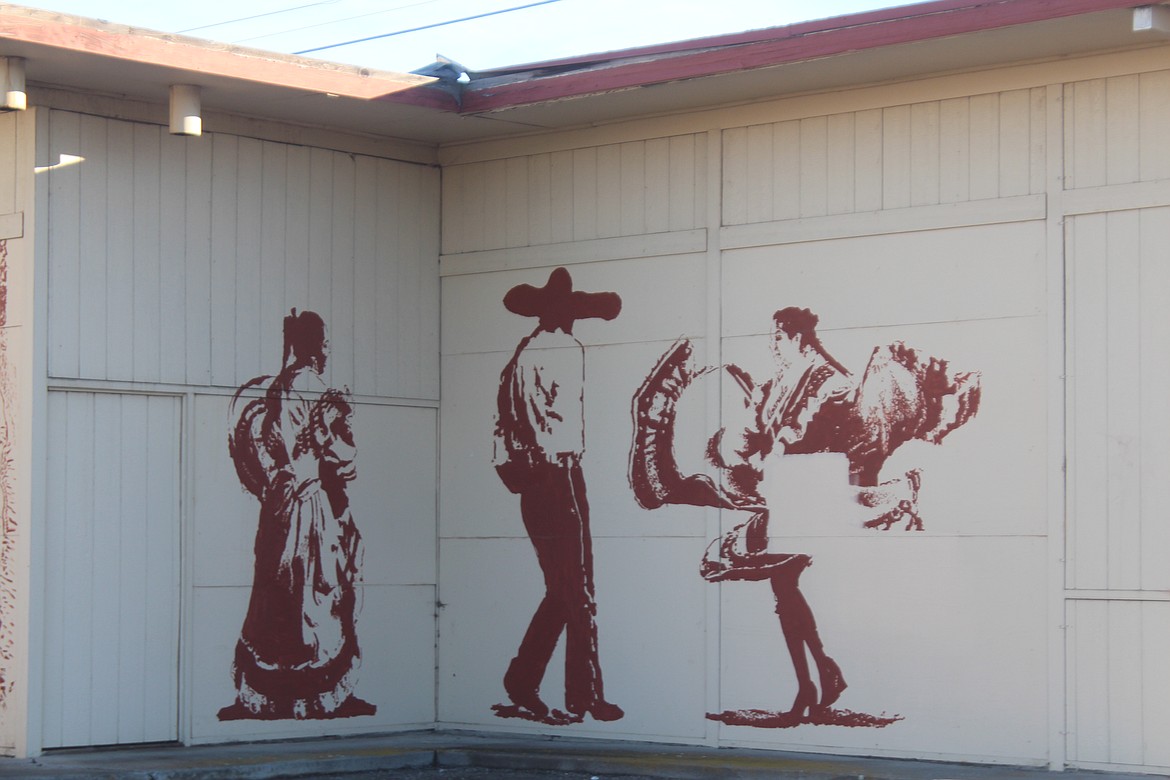 Traditional dance is celebrated with a mural at the intersection of Central Avenue South and F Street SE in Quincy.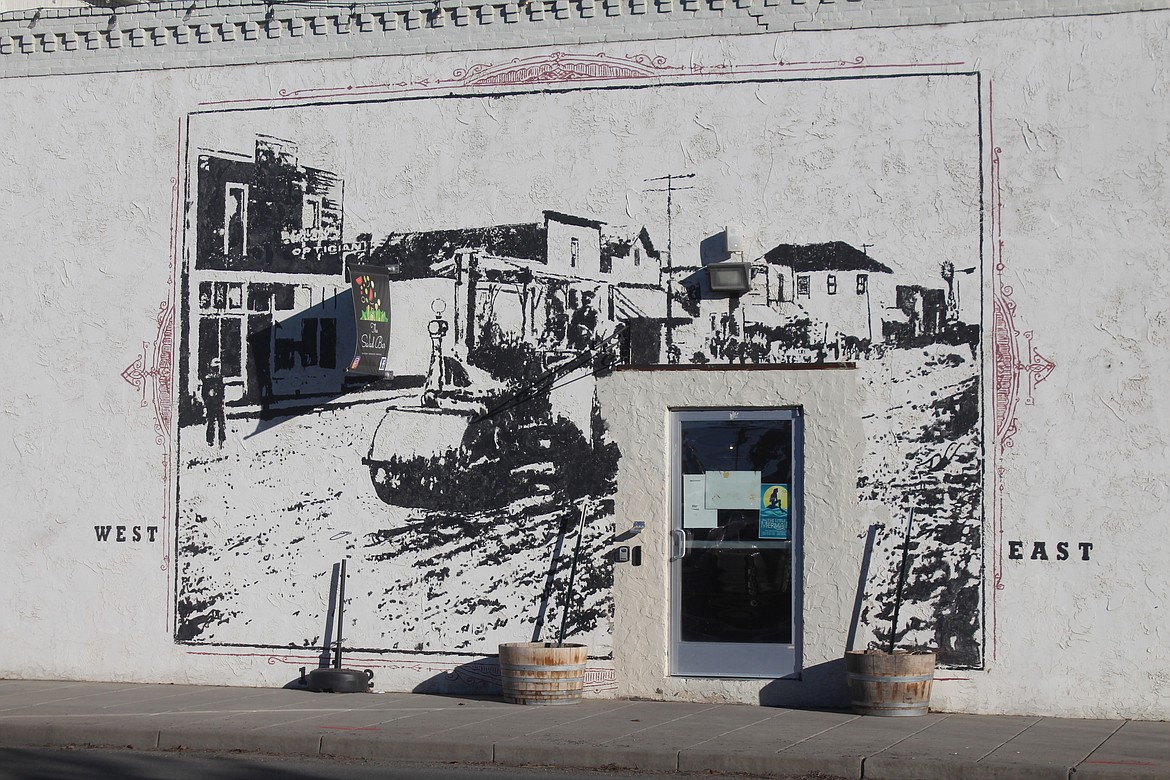 Repairing a street in old Quincy is the subject of a mural at the Salad Bar Cafe, 10 B St. SE in Quincy.
Previous
Next
by
CHERYL SCHWEIZER
Staff Writer
|
March 15, 2023 2:18 PM
QUINCY — Drivers poking around Quincy will spot them from the street, here and there around town – harvesting wheat here, posing for a team picture over there. They are a record of Quincy history, dating back to the town's founding.
Harriet Weber, director of the Quincy Valley Historical Society and Museum, wrote the murals are the result of a project undertaken by artists from local schools and the youth group from the Quincy-area Church of Jesus Christ of Latter-day Saints. Scott Lybbert was the project director, Weber wrote.
"They used an overhead projector in the dark, with paint brushes in a 'dab-on' style, similar to pointillism," Weber wrote in response to a question from the Herald. The sepia tones are designed to give the impression of old-school photography, she said.
Together they tell some of Quincy's story, the old dryland farming days and the expansion in farming after the Columbia Basin Project began delivering irrigation water in the early 1950s – or to put it another way, after the water came.
They can be seen in Quincy's downtown corridor, along Central Avenue and F Street Southeast.
Recent Headlines
---