Mavs earn first win of the season, down Tigers 2-0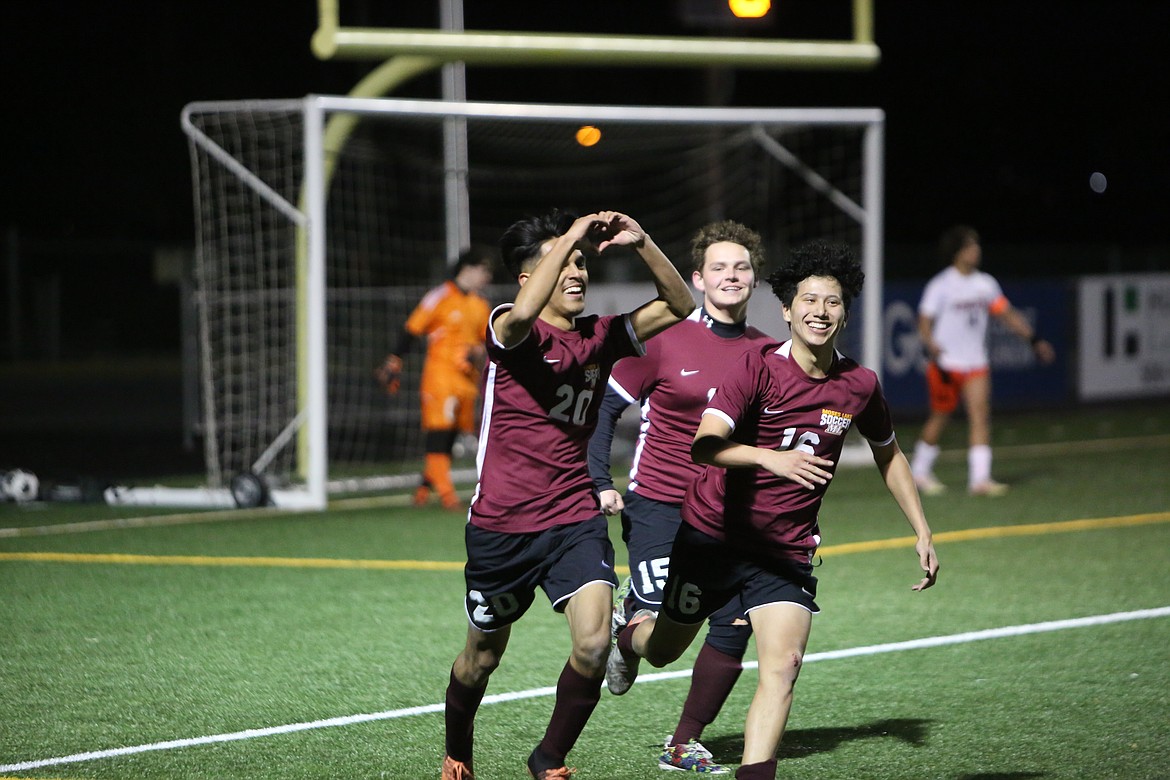 Moses Lake sophomore Miguel Arreola (20) makes a heart with his hands after scoring a goal in the second half of the Mavericks' 2-0 win over Ephrata
IAN BIVONA/COLUMBIA BASIN HERALD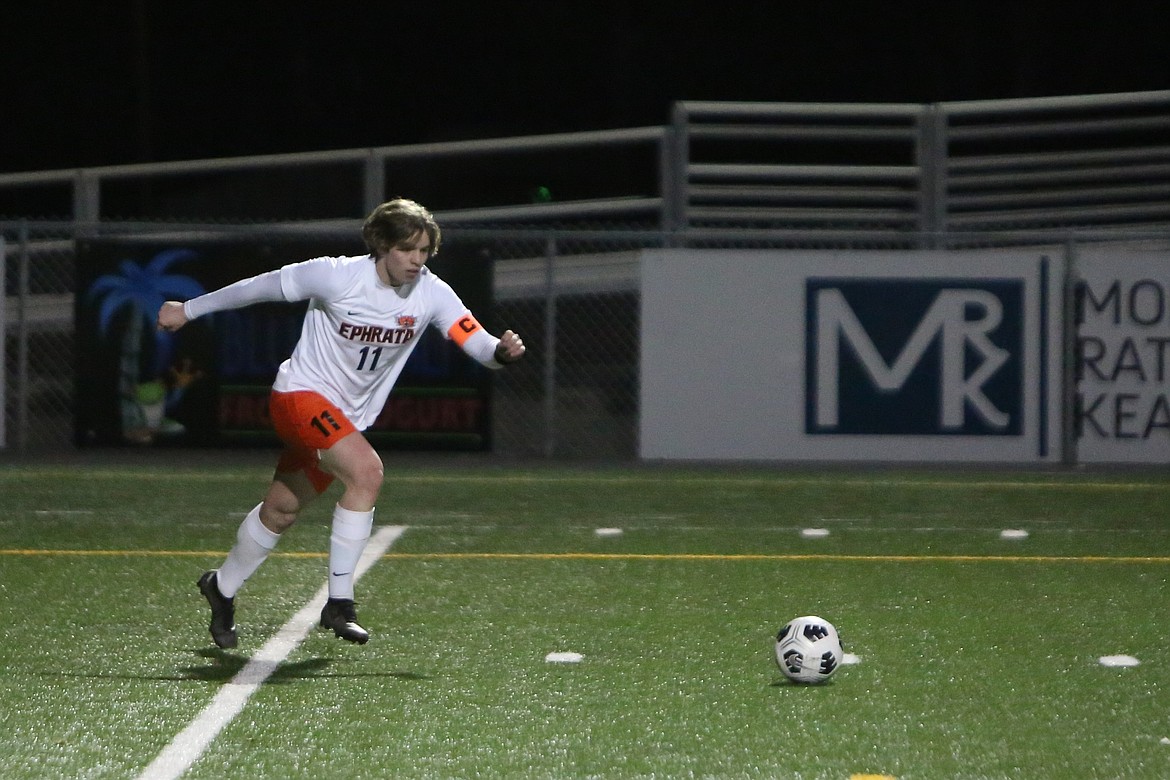 Ephrata junior Jaedon Truscott attempts a goal kick in the second half against Moses Lake.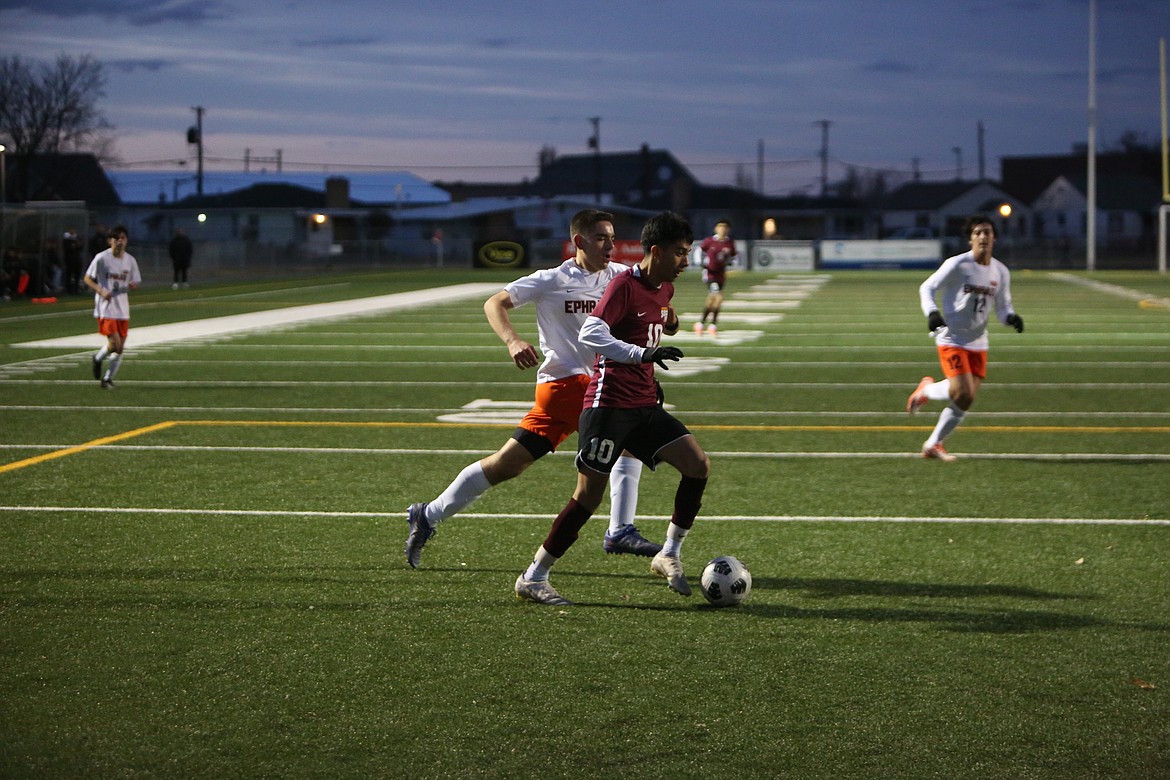 Moses Lake junior Joshua Zamora scored the first goal of the evening for the Mavs in the 45th minute.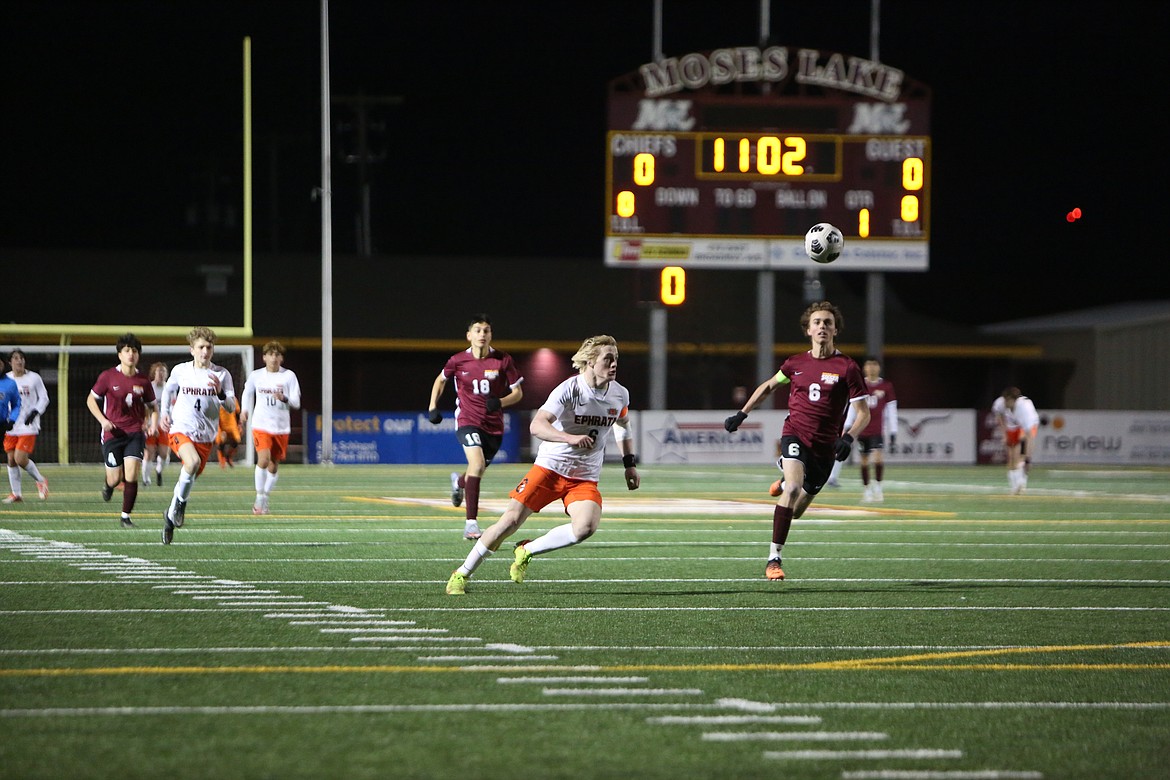 Ephrata senior Hudson Sager (6 in white) and Moses Lake junior Jackson Mohs (6 in maroon) chase after a ball in the first half of Tuesday's matchup between the Tigers and Mavericks.
Previous
Next
by
IAN BIVONA
Sports Reporter
|
March 15, 2023 4:15 PM
MOSES LAKE – After a draw at the half, Moses Lake scored two goals in the second half to ride past Ephrata and earn its first win of the 2023 season.
Moses Lake junior Joshua Zamora scored a goal in the 45th minute to break the tie, then Maverick sophomore Miguel Arreola added a goal of his own in the 64th minute.
"It feels good, Saturday was a little rough but we talked to make sure we'd bounce back," said Moses Lake Head Coach Miguel Segura, who is in his first year of coaching the Mavericks. "They played to what they are able to, so it was awesome to watch them connect and do everything that we've been training on."
Despite being tied at zero, Moses Lake controlled the tempo throughout the first half and saw many runs end in scoring opportunities. Some shots fell just outside of the post.
"I made sure they calmed down and told them to relax," Segura said. "We were able to move the ball around and make some plays. We were making great runs."
Those runs allowed the Mavs to set up their second-half goals off of deep passes by teammates at midfield.
"For them, the plan was to connect one, two and make sure it was a through ball on the ground so we would be able to run on to it and be able to capitalize," Segura said. "We were able to get one off."
Ephrata Head Coach Ivan Garay said the goal coming out of halftime was to increase the energy.
"(Moses Lake) played a better half than we did, so it was just about telling them to come out and work harder," Garay said. "Wanting it more than they did."
Down 2-0 in the 77th minute, Ephrata scored a goal that was later marked off of the scoreboard due to a referee's rules call. Despite the goal being taken off, Garay said he liked the no-quit attitude.
"We kept fighting," Garay said. "It got taken away from us, but we got a goal – we don't give up. I like that we are going to play to the end, we're going to play tough and strong. And build from it."
The Mavericks brushed off a season-opening 6-1 loss to Post Falls on Saturday. Ephrata's season-opener against Cascade (Leavenworth) scheduled for Saturday was canceled due to weather conditions.
Team chemistry is a key factor the Mavericks can use to build off of this win, Segura said.
"We need to make sure our chemistry is built a little more, make sure we connect as a team and come out, get to know each other a little more so we can be improving both as a team and as each player," Segura said.
Box Score
Moses Lake: 0-2 2
Ephrata: 0-0 0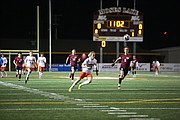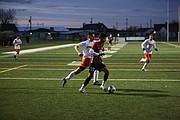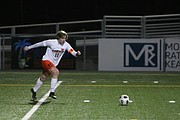 Recent Headlines
---