WSU women earn No. 5 seed in NCAA Tournament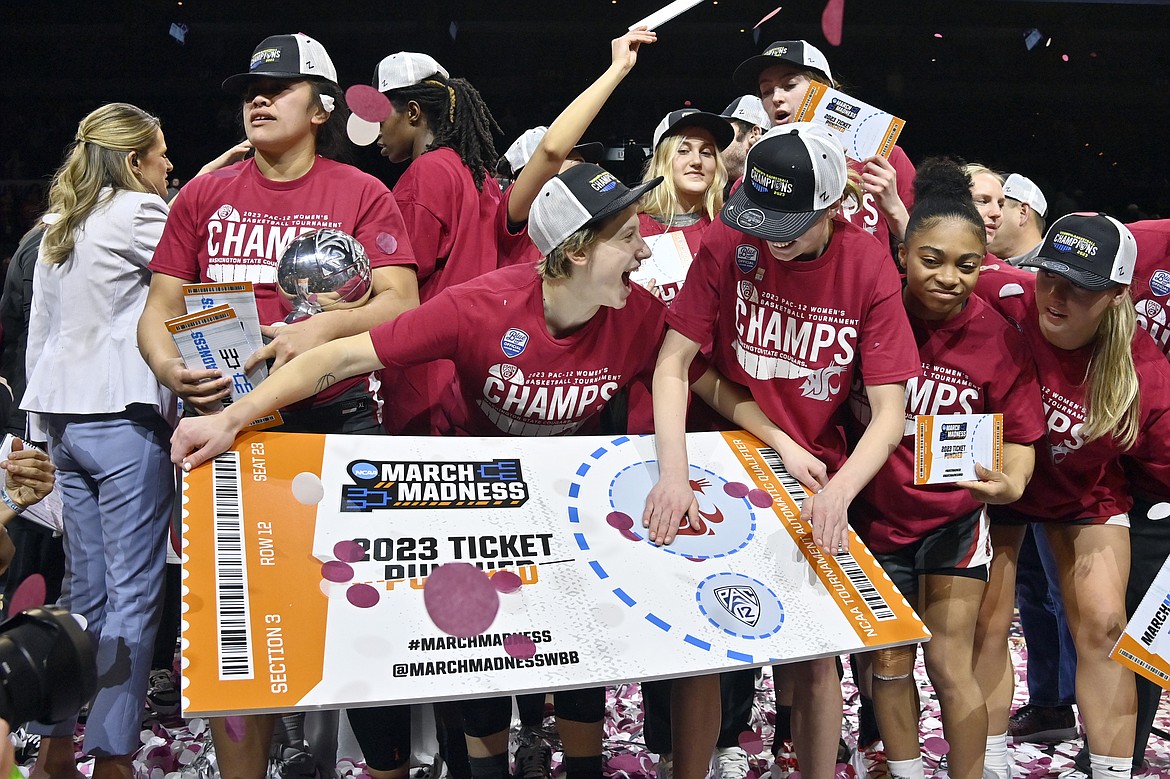 The Washington State women's basketball program advanced to its fourth NCAA Tournament in program history after defeating UCLA 65-61 in the Pac-12 Tournament championship game, the Cougars' first conference tournament title.
AP PHOTO/DAVID BECKER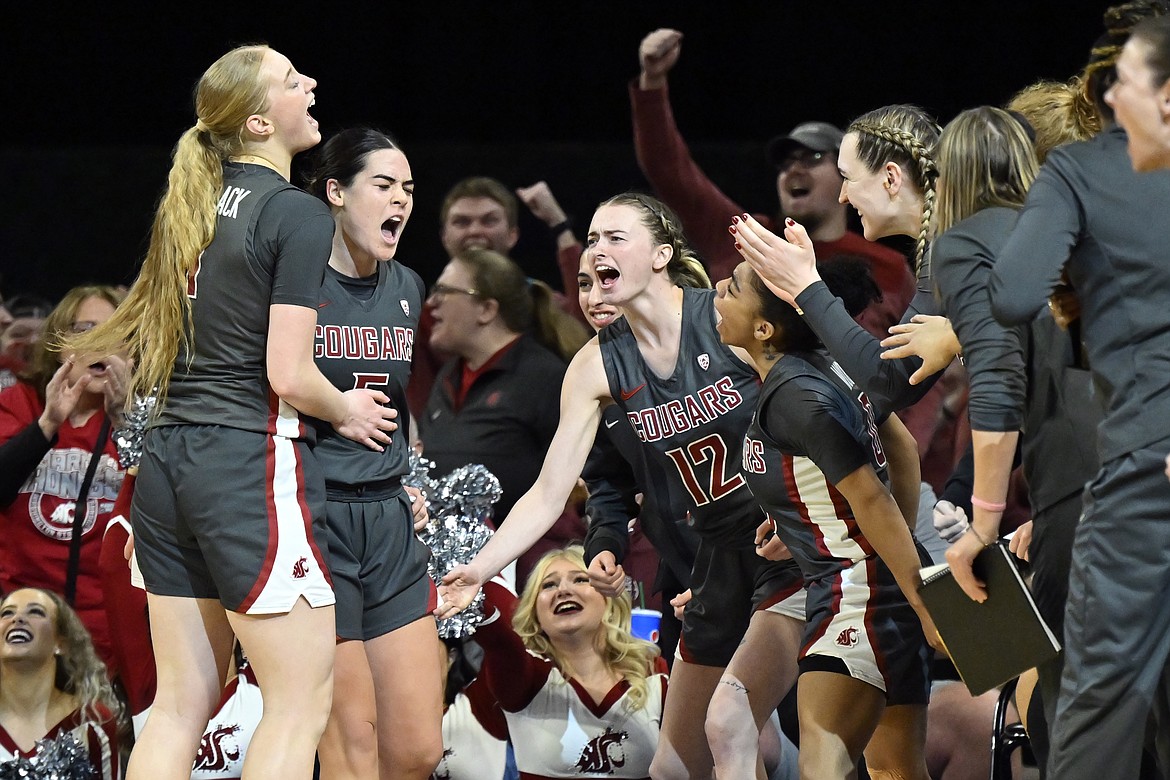 The WSU Cougars celebrate after a three-pointer by Charlisse Leger-Walker, second from left, in the Pac-12 Tournament championship game on March 5. Leger-Walker leads the Cougars with 18.1 points per game.
Previous
Next
by
IAN BIVONA
Sports Reporter
|
March 14, 2023 4:22 PM
PULLMAN – After winning the Pac-12 Tournament for the first time in program history, the Washington State women's basketball team earned a No. 5 seed in the 2023 NCAA Women's Basketball Tournament.
The Cougars will match up against No. 12 Florida Gulf Coast in the first round of the tournament on Saturday.
"They are just so unbelievably good, (Head Coach Karl Smesko) does such a good job at Florida Gulf Coast," WSU Head Coach Kamie Ethridge said after the team's NCAA Tournament Selection Show watch party on Sunday. "They have a lot of transfers in every year, he meshes them together. He's one of the best coaches in the country, so it's going to be a really tough matchup."
WSU opened the Pac-12 tournament with a 61-49 win over California before an upset win over No. 2 seed Utah 66-58 in the tournament quarterfinals. The Cougars kept their momentum with a 61-49 win over No. 3 Colorado that set up a meeting with UCLA in the championship game.
Guard Charlisse Leger-Walker and center Bella Murekatete combined for 44 points in the Cougars' 65-61 win over the Bruins in the title game on March 5.
Leger-Walker said after the NCAA Tournament Selection Show that the run through the Pac-12 tournament has helped prepare the Cougars for the NCAA Tournament.
"I think it prepares us well in terms of we've played so many different styles and so many great teams," she said. "Those games, they weren't blowout games – they were all really close, so you have to be really prepared in those last few minutes of the game."
This is now the third straight year that the Cougars have qualified for the big dance and the fourth time overall in program history.
"We're going to just live this and enjoy it," Ethridge said. "Again, I've been so impressed with our team and how they can handle success and attention and compliments, and yet still walk on the floor and get better and concentrate on practice. I'm going to rely on that and count on that, and believe that they're going to be really serious. No one's satisfied right now, we want to win some games in the NCAA tournament."
WSU's 23-10 record was the most wins the team has had in a season, according to WSU Athletics.
"It wasn't, 'Oh, we got hot at the right time' – we've been pretty good all year," Ethridge said. "We didn't have (Leger-Walker) for four of those losses … that's significant, and I think the committee probably realized that without (Leger-Walker) for four of those. I think we earned a five (seed), and that's because we took care of business and were really solid during the year in our league."
In their previous two visits to the NCAA Tournament, the Cougars lost in the opening round as a nine seed in 2021 to South Florida (57-53) and as an eighth seed to Kansas State in 2022 (50-40).
"This is a team that's really built tough," Ethridge said. "And we're a better defensive team, and we're a tougher team and we're a better rebounding team. Those things travel, and that's what we've got to count on when we get to the NCAA tournament. Hopefully, we can get that elephant off our back."
In order to get their first NCAA Tournament win in team history, the Cougars will have to first take down FGCU. The Eagles have the third-best points per game differential in the country (plus-22.2) and are 32-3 this year.
In the 2022 women's NCAA Tournament, the Eagles were a No. 12 seed that upset No. 5 Virginia Tech 84-81.
"Every team you play against in March is a really hard team," Leger-Walker said. "It doesn't matter what their seed is, it doesn't matter their past games. Everybody comes to play and show out. For us, it's a lot of things mentally; preparing well, getting in the gym, not taking anything for granted, not being complacent."
Tip-off between the Eagles and Cougars is at 11:30 a.m. in Villanova, Pennsylvania on Saturday. The winner will move on to face the winner of No. 4 Villanova and No. 13 Cleveland State on Monday.
Ian Bivona may be reached at ibivona@columbiabasinherald.com.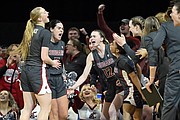 Recent Headlines
---