Jacks open 2023 season with 10-0 win over Tonasket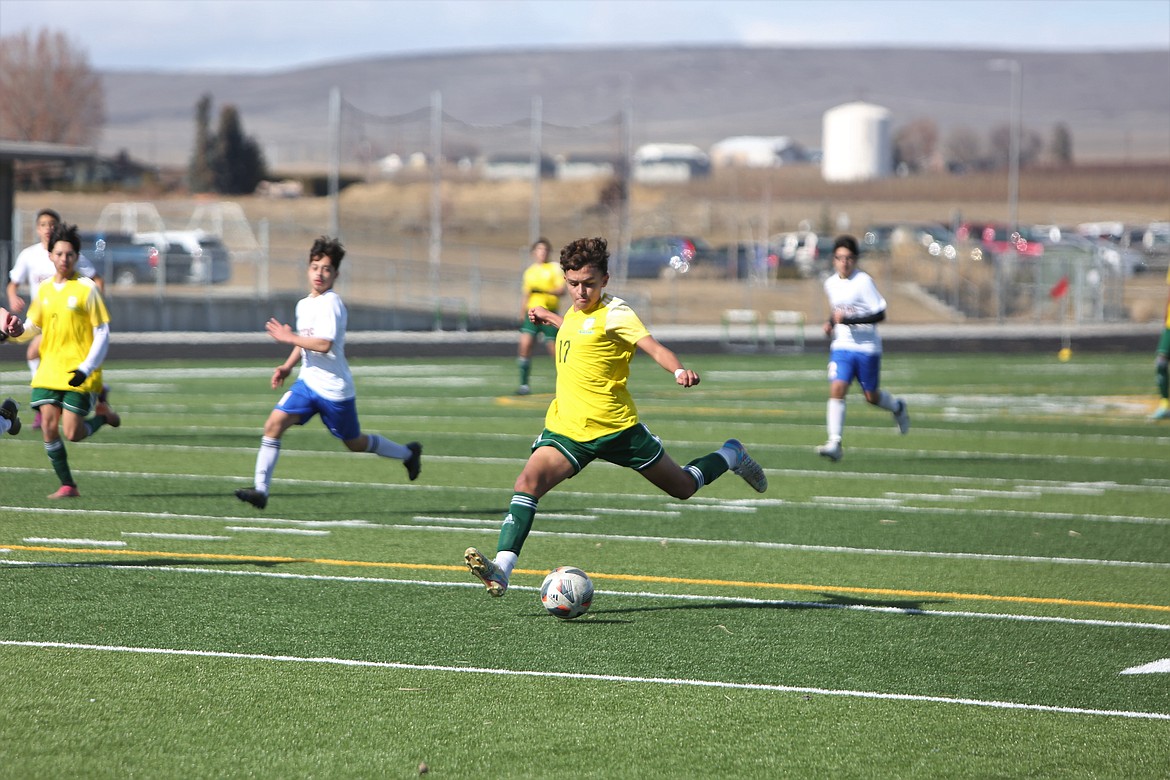 Quincy freshman Erick Zepeda (17) scored the first two goals of the Jackrabbits' 10-0 win over Tonasket, which gave Quincy a 2-0 lead in the eighth minute.
Ian Bivona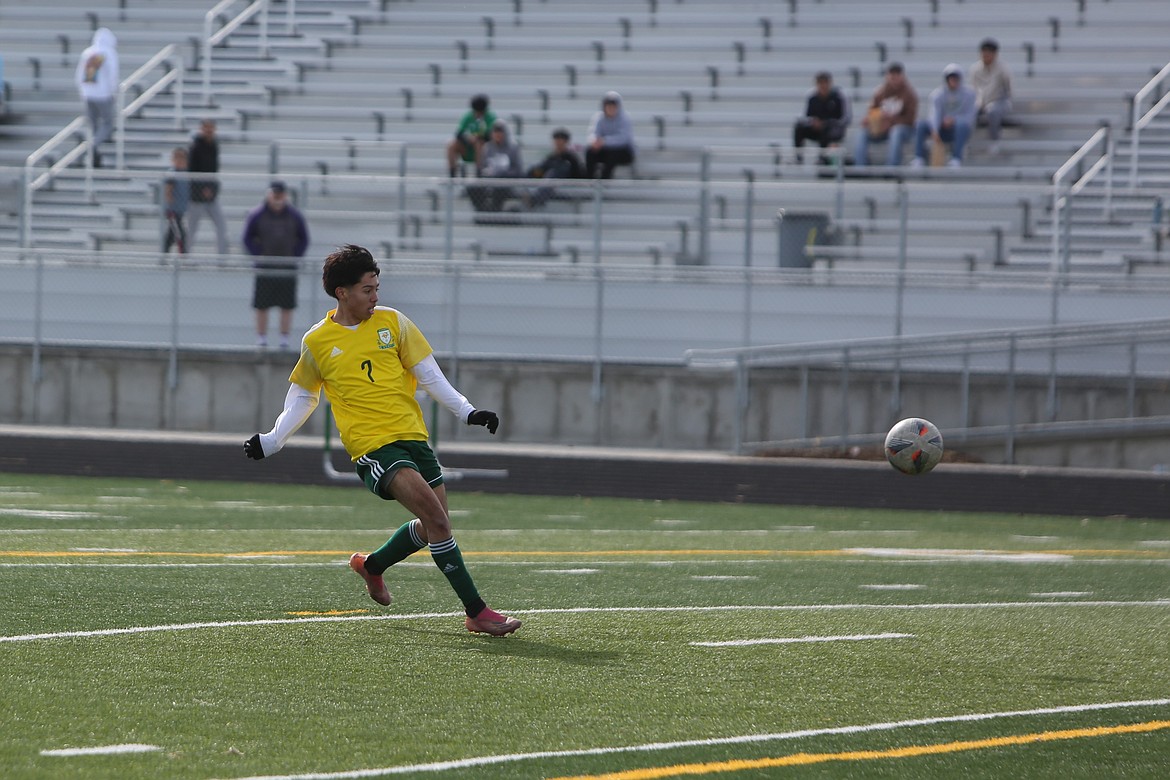 Quincy senior Antonio Valadez opened the 2023 season with a hat trick, scoring three goals in the Jackrabbits' 10-0 win over Tonasket on Saturday.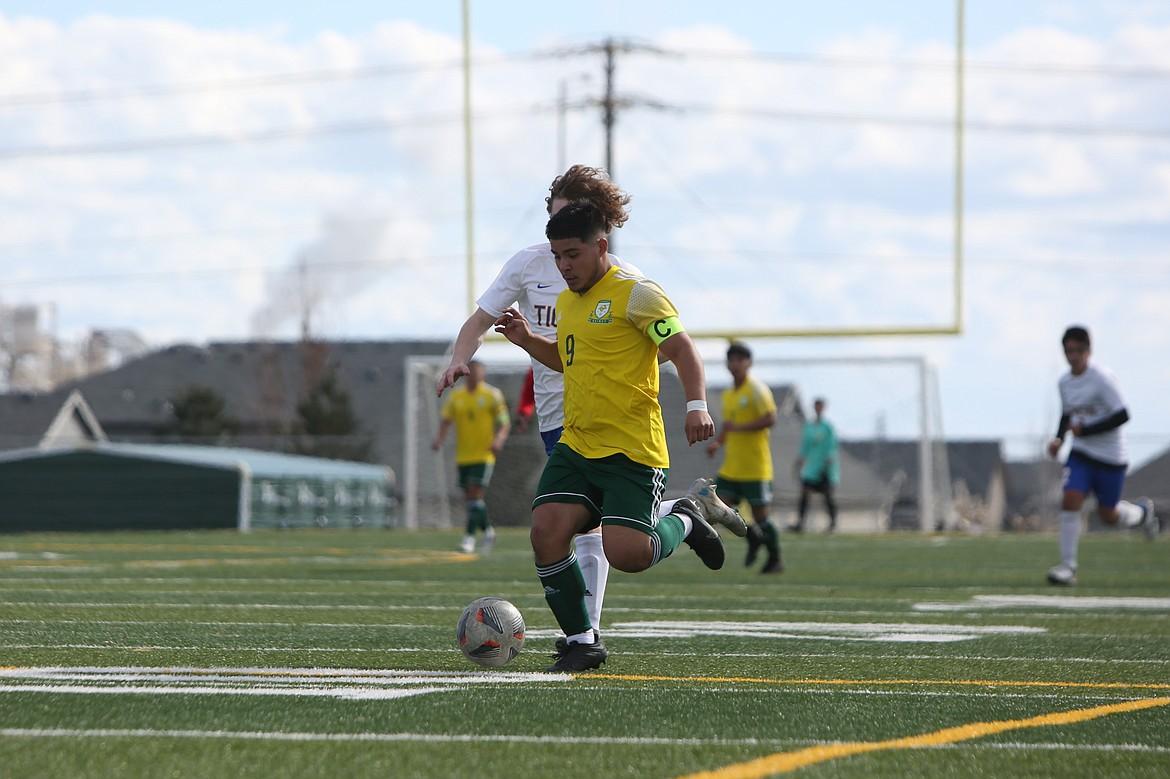 Quincy senior Jorge Nunez (9) races past a Tonasket defender in the second half of the Jackrabbits' 10-0 win on Saturday.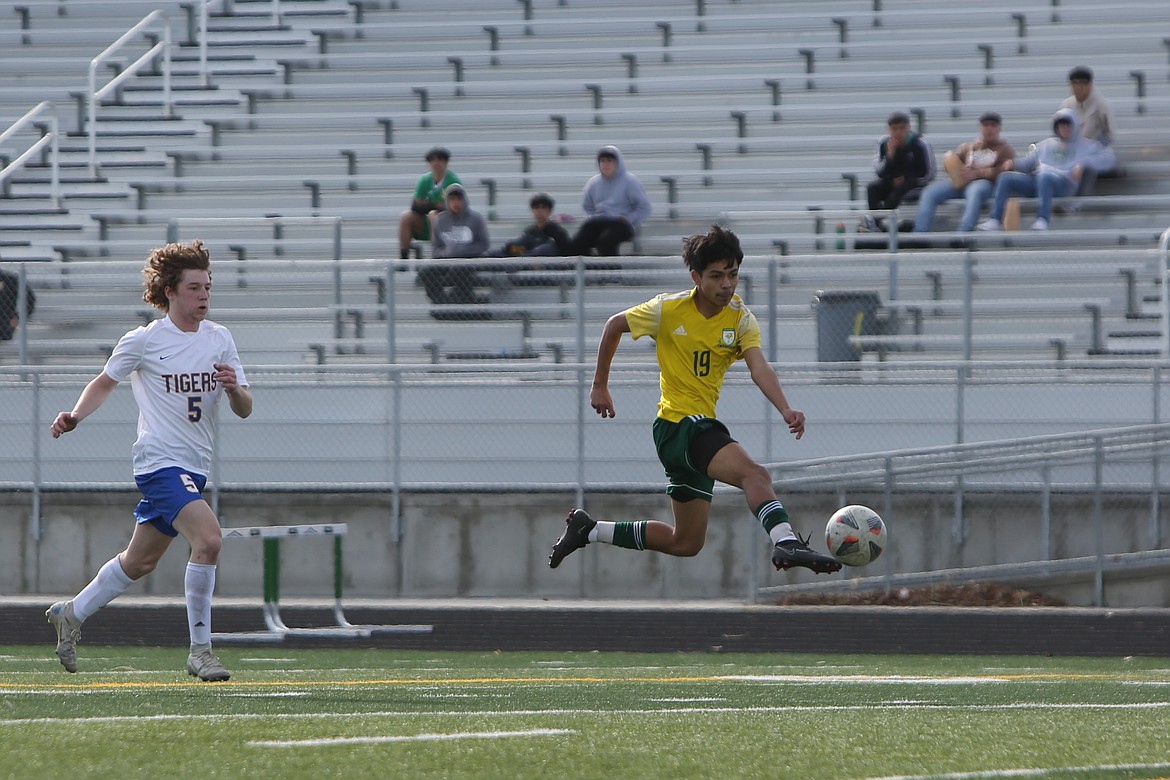 Quincy freshman Ken Morales (19) passes the ball to a fellow teammate in the second half against Tonasket.
Previous
Next
by
IAN BIVONA
Sports Reporter
|
March 11, 2023 3:39 PM
QUINCY – The Jackrabbits put on a show to start the year, scoring 10 goals in their 10-0 win over Tonasket on Saturday.
Quincy senior Antonio Valadez opened the year with a hat trick, while fellow senior Jorge Nunez and freshman Erick Zepeda both netted two goals of their own.
"I'm not really too concerned about the score," Quincy Head Coach Francisco Tafoya said. "Yeah, it looks like a blowout, 10-0, but I think we were just more focused on us trying to connect passes and find our game so it leads further into the season."
Senior Alexandro Hernandez, senior Isaac Lopez and junior Alexander Murillo joined Valadez, Nunez and Zepeda in scoring in the win.
"Especially with your forwards getting in, (Valadez) getting a hat trick, that's something you want up top for them to build their confidence," Tafoya said. "They're going to be getting goals this year. Yeah, they had a few misses here and there, but to come out with a hat trick for (Valadez) and (Nunez) getting up there – at first it looked like he wasn't going to get a single goal today but for him to come out with two, that was really nice for him."
For Valadez, the senior knew he wanted to show everyone what he had coming into the 2023 season.
"It feels good," he said. "First game, had to show what I've got. Came out with everything."
The Jackrabbits scored four goals in the first half, With Zepeda netting both his goals in the first eight minutes to give Quincy a quick 2-0 lead. Valadez and Hernandez both scored before halftime to give the Jacks a 4-0 lead after the first 40 minutes.
Murillo scored 11 minutes into the second half and Valadez quickly followed suit less than a minute later. Lopez scored in the 58th minute, and Nunez added his two goals in the 61st and 63rd minutes. Valadez scored his third goal of the game in the 74th minute, which gave Quincy its eventual 10-0 win.
While the double-digit win set high expectations according to Valadez, the senior also said there are still improvements to make.
"It sets the tone to a higher expectation," he said. "I think we should work more on the communication and doing better in passing the ball, touching it with each other."
It was a short turnaround between the beginning of practices on Feb. 27 to Quincy's first game on Saturday.
"This is one of the seasons where we had a really early game, usually we get about 13 or 14 practices in before the first game," Tafoya said. "Pretty content, obviously there's always a little bit to work on and that's what we're going to figure out on Monday."
Goalkeepers Romualdo Sandoval and Eduardo Diaz both played a half in the net.
"Both of our keepers had a half, and hopefully they see it as an open kind of position," Tafoya said. "Put in your application kind of thing, and we'll see who's No. 1 at the end of the season and heading into district and state."
Up next for the Jackrabbits is a home matchup against 4A Wenatchee.
"We've been playing Wenatchee for almost 15-plus years," Tafoya said. "They're usually their first friendly and one of our first friendly games, but it's one that they kind of hold up their hand for most of the years that we've played them. We've had a couple of our own, and hopefully this year we have one of those."
Ian Bivona may be reached at ibivona@columbiabasinherald.com.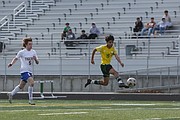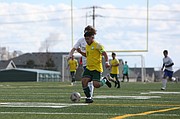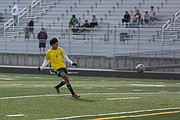 Recent Headlines
---