Food pantries seek flexibility to aid families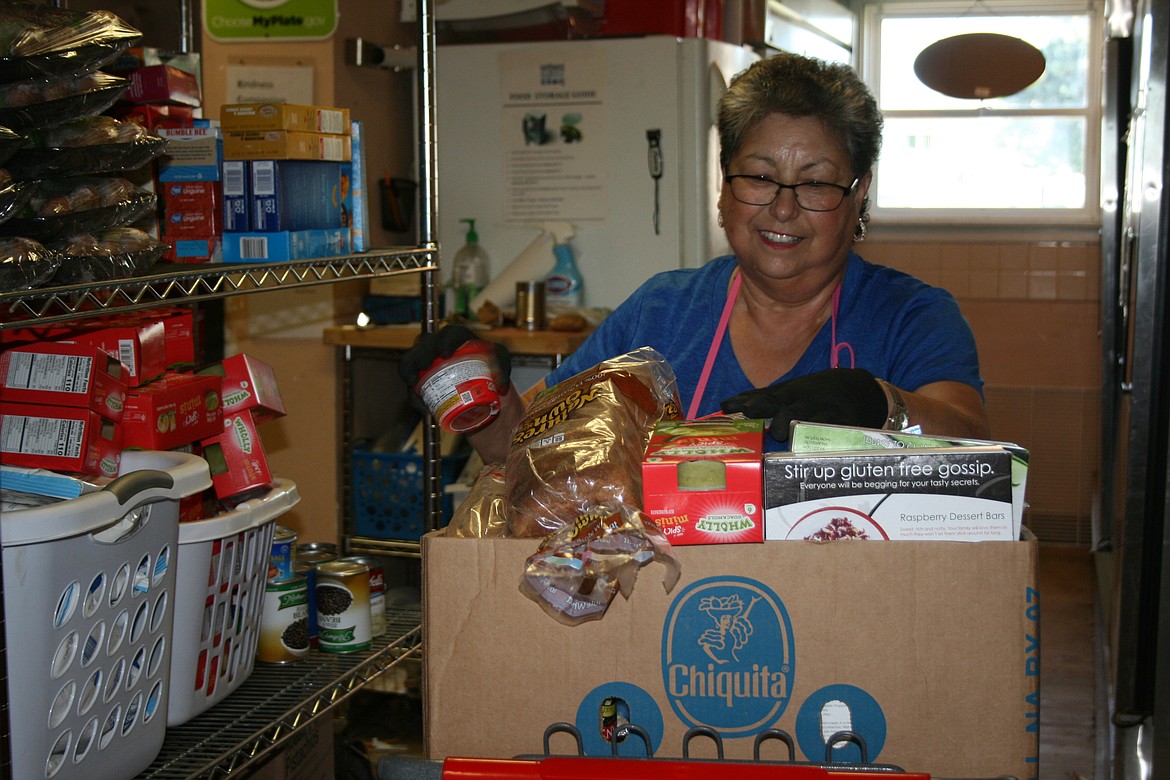 Francis Garcia fills a box at the Othello Food Bank in the summer of 2022. A bill making its way through the Washington State Legislature would allow food banks to spend more money to provide needy families with non-food items like diapers, toiletries and hygiene products.
File photo
by
Alexandria Osborne/Washington State Journal
|
March 11, 2023 12:58 PM
OLYMPIA — Legislation currently making its way through the Washington State Legislature would give food banks the ability to spend more money on diapers, toiletries, feminine hygiene products and other non-food items in order to meet increasing demand.
Substitute House Bill 1499, by Rep. Clyde Shavers, D-Oak Harbor, allows food banks to expand the percentage of food assistance funding they can spend on non-food items from 10% to 25%.
"During the pandemic, they faced this financial struggle, this hurdle, where they couldn't purchase these products or use state funds to purchase products," Shavers said. "The bill really alleviates that by increasing that threshold to 25%."
Increasing the funding ensures that food banks will be better prepared for potential national and global crisis events and can meet the demand of people in need, he said.
Shavers said families who earn less than $33,000 a year are facing food insecurity rates 50% higher than before the pandemic.
"Twenty seven percent are families with children. Twenty nine percent of veterans are facing severe food insecurity, and this doesn't include these essential non-food items," he said. "So, I really think this bill really allows us to help those struggling families, veterans and children."
Aaron Czyzewski, Director of Advocacy and Public Policy for Food Lifeline, the state's largest hunger relief organization, said this simple bill will aid many families.
"This bill addresses the flexibility that food pantries need and the higher costs that they face, all in pursuit of meeting their community's needs," he said.
The bill was approved in the House and is now under consideration by the Senate.
The Washington State Journal is a non-profit news website funded by the Washington Newspaper Publishers Association Foundation. Learn more at wastatejournal.org.
Recent Headlines
---