Paul Eide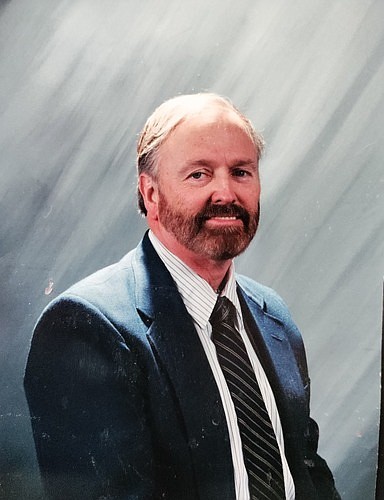 Dr. Paul A. "Opa" Eide, 78, passed away peacefully Tuesday, March 6 at Samaritan Hospital with his wife of 54 years at his side.
|
March 10, 2023 11:59 AM
Dr. Paul A. "Opa" Eide, 78, passed away peacefully Tuesday, March 6 at Samaritan Hospital with his wife of 54 years at his side.
Paul was born in Washington, D.C. in July 1944 to Inger Eide. He lived in Juneau, Alaska until he finished high school, when he moved to Longview, Washington to attend Lower Columbia College. There he met his wife Carol Linderholm. Together they attended Central Washington University. After graduation they moved to Moses Lake, Washington to take jobs teaching in the school district. Soon after they started a family.
Paul taught for the Moses Lake School district for 35 years at Frontier and Chief Moses middle schools and later Moses Lake High School. He taught mathematics, social studies, history (world, U.S. and Washington state), economics, civics and geography. Subjects included the 10 regions of the world, seven factors of culture, three factors of civilization, three branches of the government and the three factors of economics. During these years he also coached basketball, ran tournaments, coached debate and formed a chess club and a Latin club. He was also recognized as an outstanding educator by Who's Who Among Teachers for eight years.
In the late 1970s Paul signed up to assist with the annual trip to Washington DC, where students got to discover history, geography and cultures of the eastern U.S. Soon after, he took over leadership of the tours, dubbed "East Coast Trip," which he led for 19 years.
In the early 1980s he created a manuscript, called "Land Ha," that was a collection of student- and teacher-inspired historical errors.
Outside of work Paul participated in community organizations. He was a member of the Jaycees, serving as regional director, local president and U.S. director. He also received an award for outstanding educator from the state Jaycees. Paul was also a lifetime member of the Freemasons and a member of Toastmasters.
Paul received his master's degree in education in 1995 and went on to receive his Ph.D. in economics in 2005. Soon after, he retired from teaching.
After retirement Paul continued to be active in education, through People to People, including a summer session teaching pre-law at Stanford University in California and attending five international conferences in math and economics to Russia, Egypt, China, India and Brazil. Through all his travels, Paul visited all 10 regions of the world and all seven continents.
Paul had a love of classical music, plays and musicals. He also enjoyed visiting Hard Rock Cafes and collecting classic cars.
Paul is survived by his wife Carol Eide; daughters Lisa Eide, Ingrid Eide-Crawford and Karen Eide Mitchell; sons Erik Eide and Paul J. Eide; and grandchildren Cecilia Eide, Brendalie Eide, Brandon Eide, Lars Crawford, Elling Crawford, Lillian Mitchell and James Mitchell Jr. He was preceded in death by his mother Inger Eide and grandson Kaleb Bachtold.
Services will be held at Kayser's Chapel of Memories on Saturday March 18 at 2 p.m. with interment to follow. People are welcome to join the family for a gathering at the Pita Pit on Broadway from 4 to 5:30 p.m. to share stories and memories. A viewing will also be available Friday, March 17 from 3 to 7 p.m. at Kayser's Chapel of Memories. Please leave your thoughts, memories, or stories at www.kayserschapel.com.
Recent Headlines
---