Pesticide Advisory Board bill passes WA House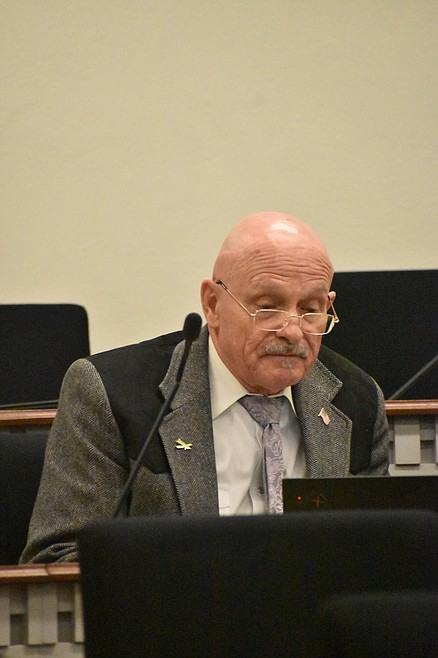 Rep. Tom Dent (R-Moses Lake) is the prime sponsor of a bill to create a Pesticide Advisory Board, which unanimously passed the state House of Representatives on Tuesday.
REBECCA PETTINGILL/COLUMBIA BASIN HERALD
by
REBECCA PETTINGILL
Staff Writer
|
March 9, 2023 4:15 PM
OLYMPIA – Legislation that would create the Pesticide Advisory Board unanimously passed the state House of Representatives Tuesday.
"It is time to restore this advisory board and include members who have firsthand knowledge of pesticides and their use. The department needs the best input and feedback available. This isn't just about farms and ranches, homeowners are the number one users of pesticides," said Representative Tom Dent (R-Moses Lake), sponsor of the bill.
House Bill 1019, if enacted, would create the Pesticide Advisory Board to advise the Washington State Department of Agriculture on pesticide-related actions.
According to a release by Dent's office, a board was in place that advised the department on pesticide issues. That board was eliminated along with a number of other boards in 2010, during the recession, to save the state money in the operating budget.
"I am hopeful a more formal and permanent advisory board to advise the department on pesticide-related actions should result in more fair and consistent regulations," Dent said. "Agency officials are trying to do their jobs, but they may not have as much knowledge on the issues as stakeholders."
The bill now heads to the Senate for consideration.
Recent Headlines
---