One arrested in Othello on outstanding warrants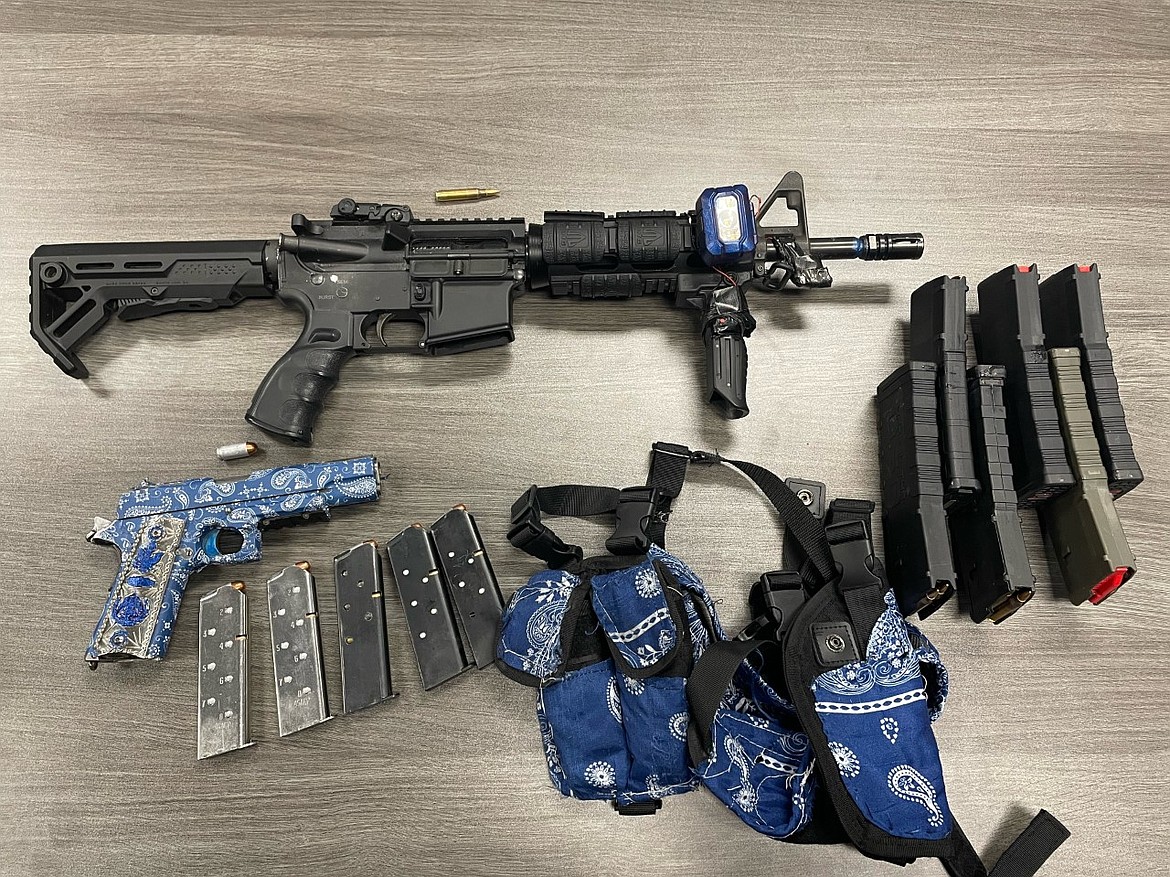 Nicholas Romero-Rivera was found in possession of two weapons, pictured, when he was arrested March 7. He is facing charges on outstanding felony warrants as well as other charges associated with the firearms reportedly found in his possession.
COURTESY PHOTO/OTHELLO PD
by
STAFF REPORT
Staff Report
|
March 9, 2023 3:46 PM
OTHELLO — An Othello man was arrested March 7 on outstanding felony warrants after refusing to surrender for about 40 minutes.
Nicholas Romero-Rivera, 34, was arrested and booked into the Franklin County Jail, according to a release from the Othello Police Department. Law enforcement officers had been looking for Romero-Rivera for months, the release said, and he was found and arrested in an apartment complex at 55 N. 10th Ave., Othello.
"Intelligence gathered by investigators indicated that Nicholas was willing to shoot at police to avoid capture," the release said.
The arrest was made by the U.S. Marshals Service with the assistance of the OPD, the Adams County Sheriff's Office, the Moses Lake Police Department, the Moses Lake Regional Tactical Response Team and the Washington Department of Corrections.
Investigators found two guns in Romero-Rivera's apartment after he surrendered, a .45 caliber pistol and a 5.5 caliber rifle, the report said.
"Each firearm was loaded and was found in close proximity to several loaded magazines," it said.
In addition to the outstanding warrants, the Adams County Prosecutor's Office will be asked to consider two counts of illegal possession of a firearm, it said.
"We would like to extend our gratitude to all agencies involved in this investigation for helping keep the Othello community safe," the post said.
Recent Headlines
---