Colfax tops Warden in state semis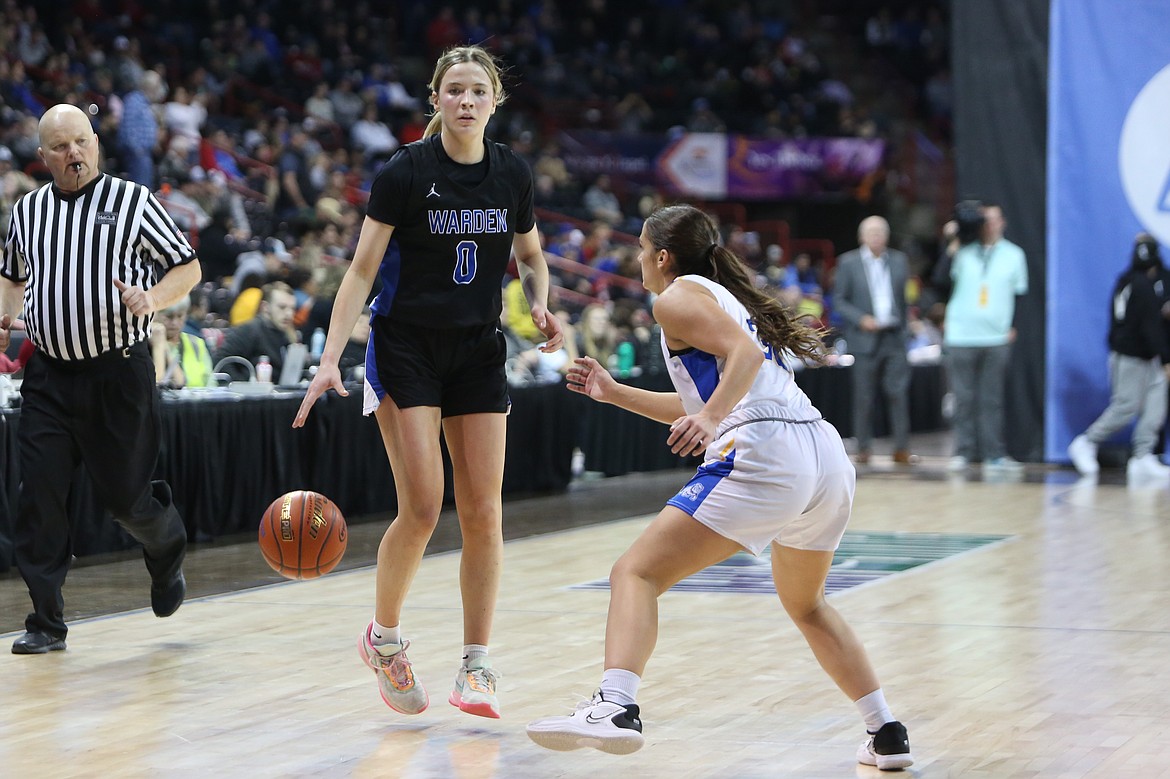 Warden junior Lauryn Madsen (0) finished with a team-high 24 points against the Bulldogs on Friday night.
Ian Bivona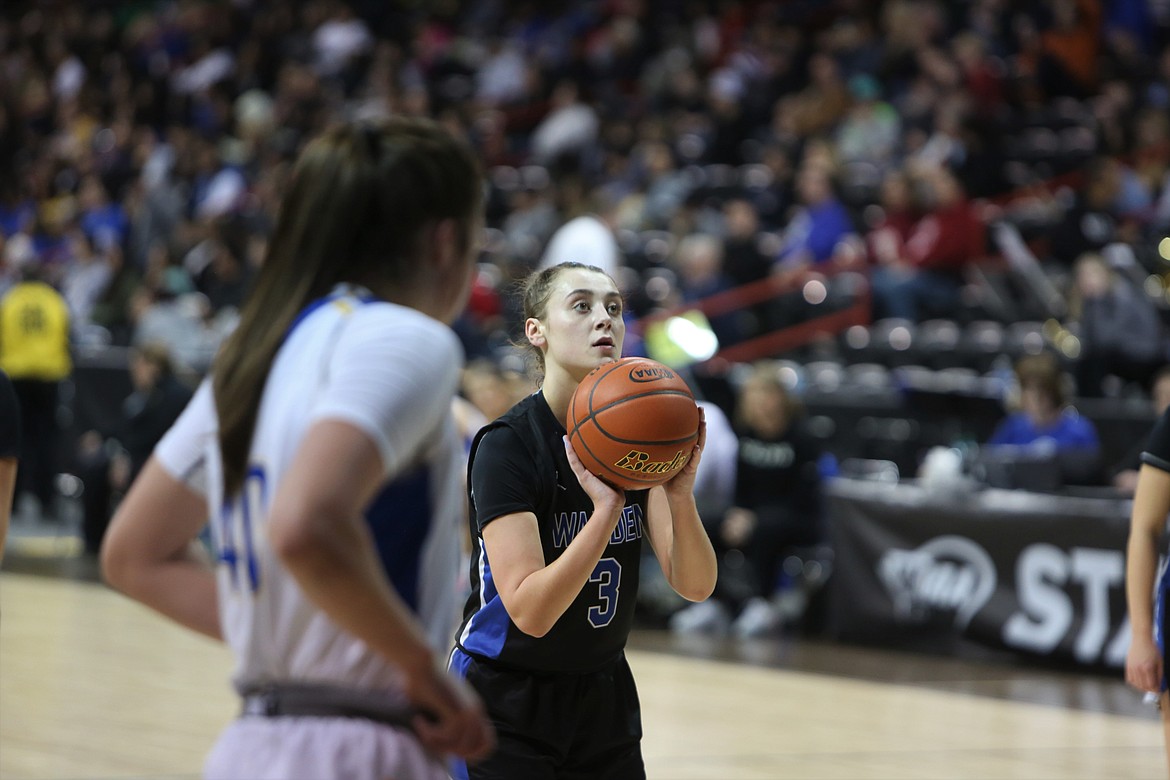 Warden senior Quinn Erdmann attempts a free throw during th third quarter of the Cougars' state playoff game against Colfax on Friday night in the Spokane Arena.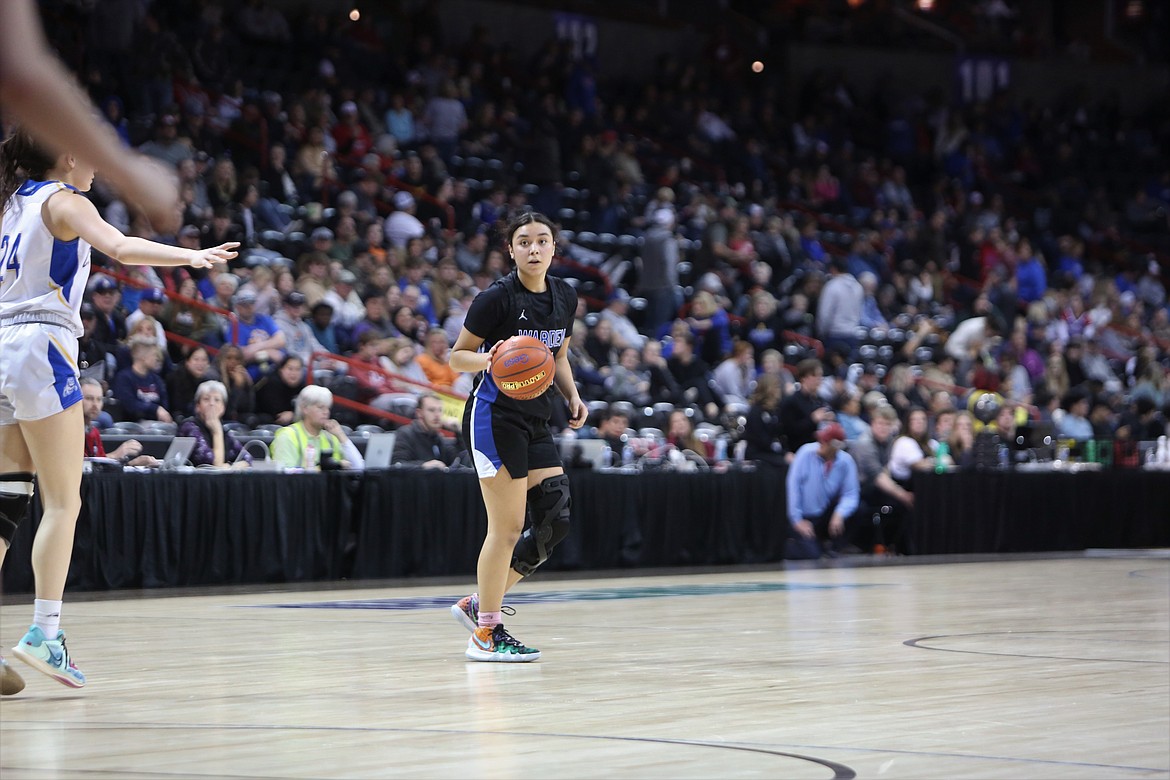 Warden senior JLynn Rios looks for an open teammate during the fourth quarter of the Cougars' semifinal matchup against Colfax.
Previous
Next
by
IAN BIVONA
Sports Reporter
|
March 4, 2023 9:02 AM
SPOKANE – In a rematch of the 2022 2B girls state finals, the No. 4 seed Warden Cougars once against shared the court with the No. 1 Colfax Bulldogs in the Spokane Arena.
However, this year's game finished with a victory for Colfax, who overcame a 4-point deficit to start the fourth quarter to beat Warden 66-53.
"The girls played hard, they played really hard," Warden Head Coach Josh Madsen said. "They did what we asked them to do, we just weren't good enough tonight."
Colfax sophomore Brynn McGaughy led all scorers with 26 points, including shooting 12-of-15 from the free throw line. Warden junior Lauryn Madsen finished with 24 points for the Cougars.
"(McGaughy's) the best player in the state for a reason," Madsen said. "She showed why tonight. She was a handful."
After being down 15-12 at the end of the first quarter, the Cougars went on a quick 5-0 run to retake the lead in the second quarter on a three-pointer by senior Quinn Erdmann. The senior hit another three later in the second quarter to tie the game at 24 before both squads entered the halftime locker room tied at 26.
"We gave up some offensive rebounds in that first half that allowed them to hit buckets that they probably shouldn't have," Madsen said. "We were a little disjointed offensively, but ultimately, tied at 26 at the half – we'll take that. We thought we could make a couple tweaks."
Warden and Colfax traded blows in the third quarter before the Cougars went up by four on a three-pointer by Lauryn Madsen, three of her 10 third-quarter points.
Once the fourth quarter began, the Bulldogs started the final eight minutes on a 12-0 run to take a 53-45 lead. Warden's first basket of the fourth quarter didn't come until the 4:15 mark.
"We had a couple of really good looks that we missed," Madsen said. "Had that happen a couple times, and then all of a sudden you're out of rhythm a little bit and then we can't set up our press at that point. They get a couple of rhythm plays and get some momentum, and they kind of steamroll on us."
Madsen's basket on an inbounds play cut the Colfax lead to six, but the Cougars were unable to close the gap any further. After all the fouls in attempt to get possession of the ball back, the Bulldogs led 66-53 at the final buzzer.
"Up four at the start of the fourth quarter, we couldn't have asked for more," Madsen said. "We had some missed assignments, and we were fouling like crazy – at least, they were calling fouls like crazy. (Colfax) made their free throws. We talked about keeping them off their offensive rebounds, and we didn't do a good job of that."
The Cougars get a chance to take home a third-place trophy against No. 3 Napavine on Saturday at 1 p.m.
"We said 'As soon as we leave this building, we need to flush it and we've got to move on" Madsen said. "... We plan on going in and putting our best foot forward, finishing with a win."
Ian Bivona may be reached at ibivona@columbiabasinherald.com.
Box Score
Warden 12-14-19-8 53
Colfax 15-11-15-25 66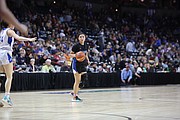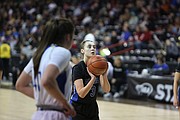 Recent Headlines
---