Settler's Natural Market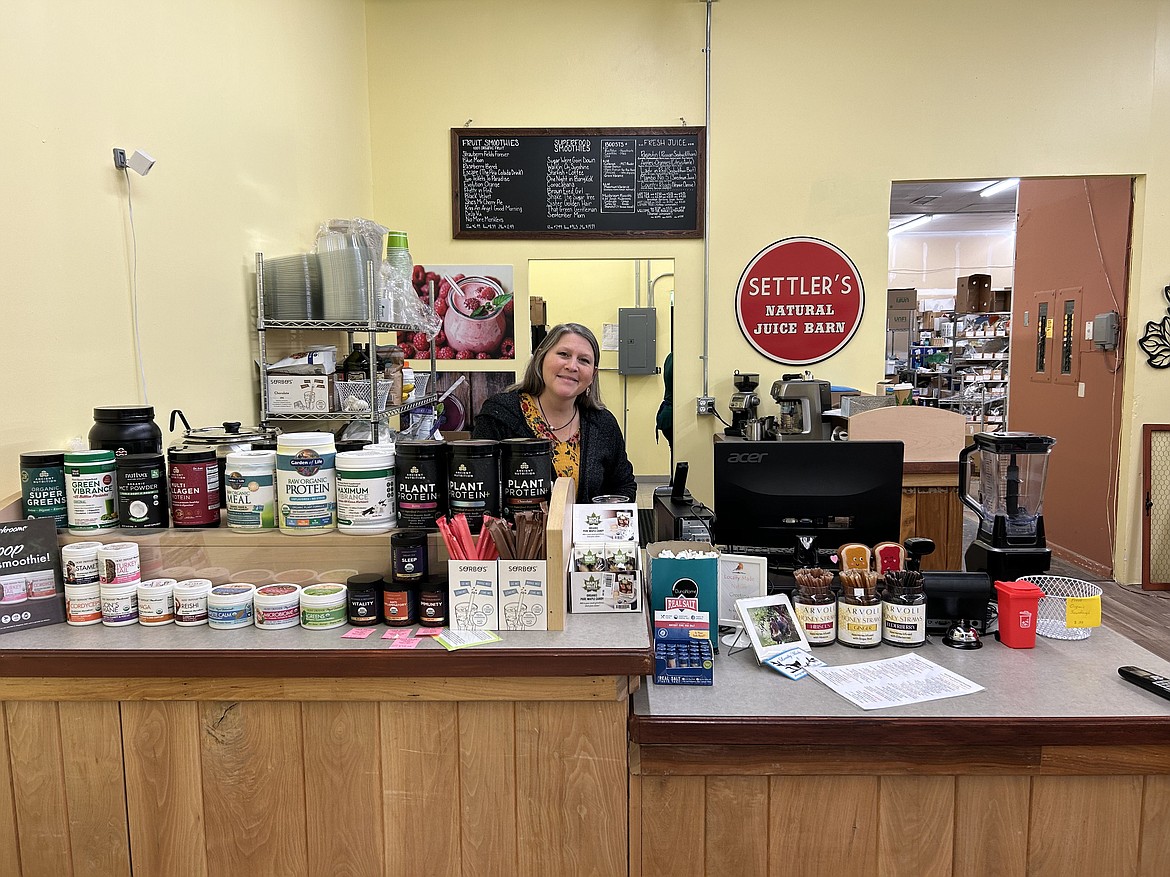 Store Operations Manager Danette Preston stands at Settler's Natural Market's smoothie bar inside the store's Moses Lake location. Preston said the goal is to provide area residents with a variety of healthy options for their dietary needs.
CALEB PEREZ/SPECIAL TO THE COLUMBIA BASIN HERALD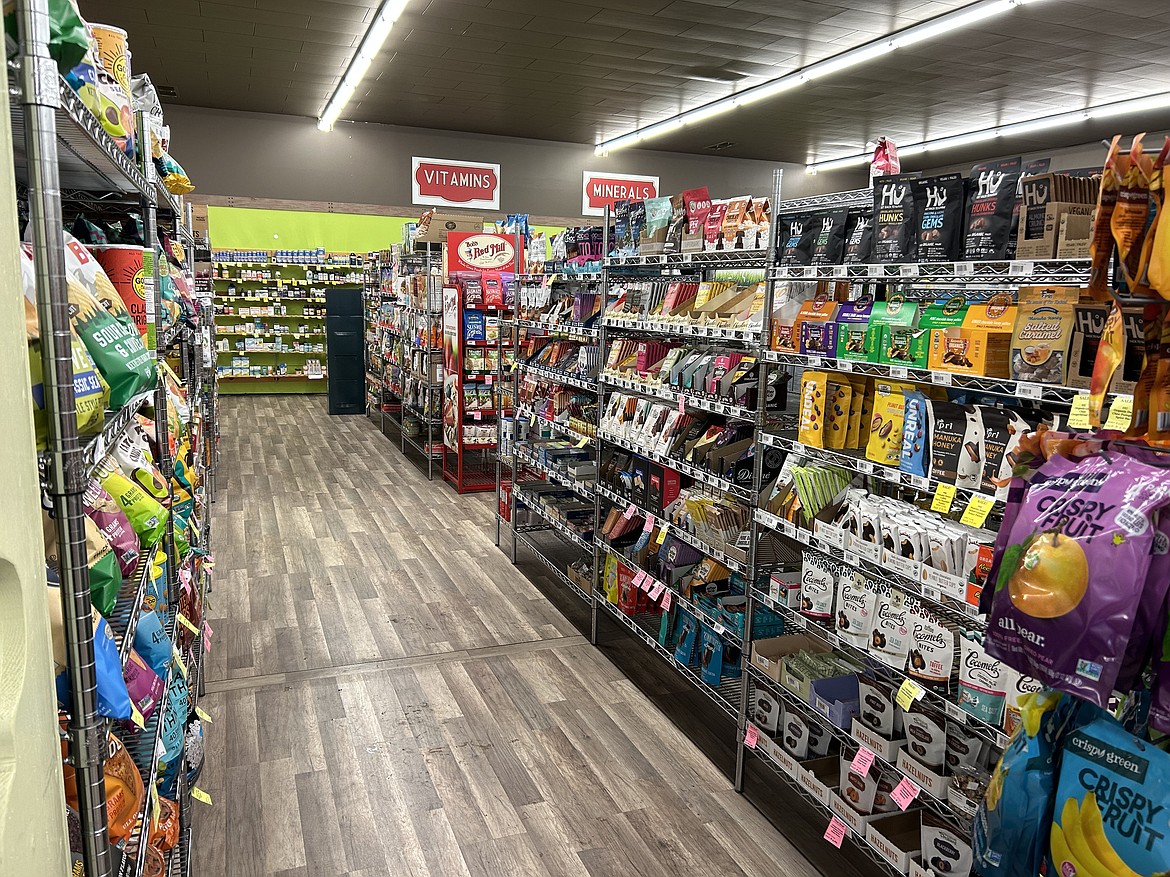 Settler's Natural Market works to provide a well-lit, clean shopping experience.
Raw milk offered at Settler's Natural Market comes from regional farms here in Washington state. The store works to source products locally whenever possible.
Previous
Next
by
By Caleb Perez/Special to the Columbia Basin Herald
|
March 3, 2023 1:30 AM
MOSES LAKE - In the heart of Moses Lake at 118 W. Third Avenue lies a health food store called Settler's Natural Market. Here there are all sorts of healthy and organic food and natural products to choose from.
"Our goal is to give everyone in the Columbia Basin a place to find healthy food that is normally hard to find", says store operations manager Danette Preston.
The store website says, "You are not living your best life possible unless your mind and body are completely healthy," and they show this mindset with their products. There is a wide array of healthy food, organic produce, gluten-free options, vitamin supplements of any kind, and natural personal care and cleaning products. If it doesn't come from the earth more than likely it will not be at this store.
The store began when the owner, Dock Womack, had purchased a building in Ephrata that was the former bowling alley but had long since become worn down. He originally wanted to open a greenhouse in Ephrata, but when that didn't work out he had to try for something else.
"He had produce coming in from a friend and people began wanting the product. He decided to start taking orders and soon it turned into a business," Danette said. "He would take special orders and have them written down on a clipboard so he had an idea of what people wanted in stock. This same clipboard is still being used to this day to write down orders if people are looking for something specific."
Today the store has expanded to two locations, its original store in Ephrata and the one in Moses Lake. Along with increasing locations and products, they've also been expanding their services to provide shoppers with even more options as you make your way through the store whether that be through curiosity or through hunger.
The deli provides options from Cloud View Kitchen in Soap Lake alongside products made in-house. "We make our own sandwiches, organic salads, and fresh soup daily," says Danette. It's perfect for a day where a simple lunch would just hit the spot.
There are shelves containing all-natural cleaning products such as all-purpose cleaner spray bottles, dish soap, dishwasher tablets, laundry detergent and septic cleaner. Across from these there are personal care items such as shampoos and body soaps.
Last March the market opened its smoothie bar where the fruit smoothies and juices are all organic. They have a wide array of fruits, flavors, and even proteins to choose from. The Blue Moon smoothie features blueberries and bananas. There is even a mushroom boost option for those looking for some straight protein kicks.
In their coolers, there is farm-fresh eggs and even raw milk. Not the typical pasteurized milk found in other grocery stores, but raw farm fresh natural milk that according to Danette, "Comes from four different dairies here in the Pacific Northwest."
Along one of the walls, there is a dispenser where shoppers can buy in bulk seven different types of beans, lentils, and green and yellow split peas. There's also rice, salt, sugar, flour, popping corn, flax seeds and oats, among other staples.
Not to forget the snacks. There are healthy snacks typically associated with the term organic such as dried fruit, but there are also additions such as sweets and candies available in bulk. The store offers different flavors of honey-based caramels to choose from near the register. The store provides healthier options even when shoppers are craving cookies and chips.
The store has shelves stocked to the brim with organic and essential vitamins and minerals and boasts a selection of hundreds of teas giving shoppers a wide variety of options to choose from. According to Danette, "Starting next week", which is the week of February 27th, "we will begin offering acai bowls." Giving their shoppers yet another item to choose from.
When the store doesn't have exactly what a shopper wants, there's still an option. Just ask for the clipboard that's still in use by the front register and let the store know.
Caleb Pereze is a freelance writer and student at Big Bend Community College where he is a communications major.
Settler's Natural Market
www.settlersnaturalmarket.com
Ephrata
741 Basin Street NW
509-754-4840
Moses Lake
118 West 3rd Avenue,
509-766-9981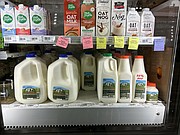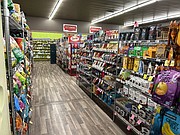 Recent Headlines
---