William 'Willie' Thomas Lowe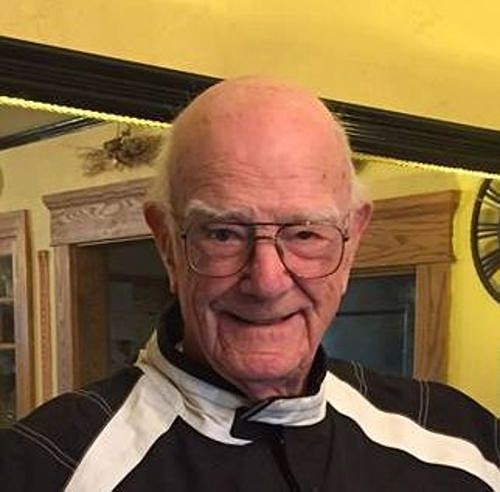 William Thomas Lowe, 94, of Moses Lake, Washington, died Feb. 21, 2023.
William Thomas Lowe, 94, of Moses Lake, Washington, died Feb. 21, 2023. Willie Lowe was the son of Thomas Lee Lowe and Lillian Lee Lowe (nee Taylor), and loving husband of Donna Patricia "Pat" Lowe (nee Terry). He is survived by his three daughters Cathy (Bruce) Clark, Linda D. Lowe and Terri (Ed) Morrison. He is also survived by four grandchildren Joshua Pittsenbarger, David (Whitney) Pittsenbarger, Jessica Sturgeon (nee Morrison), and James Morrison. Additionally, he is survived by nine great-grandchildren Natalie, Jacob, Shayden, Annaka, Theofilia, Westen, Robert, Michael and Alexander.
Willie was predeceased by his parents, Thomas and Lillian Lowe, his infant son Robert Thomas Lowe, his wife Pat Lowe, and his sister Norma Lee Mathies (nee Lowe).
Willie graduated from the University of Washington with a B.S. in civil engineering. He then sat for and received professional engineering status. He worked for the U.S. Bureau of Reclamation on the Columbia Basin Project in Washington state for 35 years, until his retirement.
As a father of three daughters, he nurtured the values of being well-read and educated. He truly enjoyed learning, and began reading aloud to his daughters when they were still small children, instilling a love of lifelong learning. His daughters went on to become professionals in diverse careers.
Over the years, Willie enjoyed hunting and fishing, especially when it was a family activity. He was a Bass Master, winning numerous trophies for his bass catches. He and his wife Pat were both longtime members of Lakeview Golf & Country Club in Soap Lake, Washington. As volunteers, Willie and Pat served for many years in the local Ephrata Lions Club. They raised their family in Ephrata, where they lived for about 62 years.
Willie was living the last eight years at Brookdale Hearthstone in Moses Lake, Washington, leaving an indelible impression of kindness and humor. He was an "ambassador" for the residential facility. He also taught the Be-Fit exercise program to residents, and cared for the courtyard garden beds, with the assistance of other residents who learned about gardening from him. While living there, he learned to use computer text and voice programs that allowed him to compose, and he was working on a sci-fi saga over the years.
His burial was next to the love of his life, Pat, at the Ephrata Cemetery on March 1. This was a private family gathering. In the spring, a celebration of life will take place at Hearthstone in Moses Lake for family and friends, date to be announced.
Arrangements are under the care of Nicoles Funeral Home, Ephrata, Washington. Please express your thoughts and memories for the family at www.nicolesfuneralhome.com.
Recent Headlines
---