MLCA/CCS to bring on football in fall 2023
Players pose in the jerseys that the new MLCA/CCS football team will be donning in its inaugural season this fall.
CONTRIBUTED PHOTO/AARON NOBLE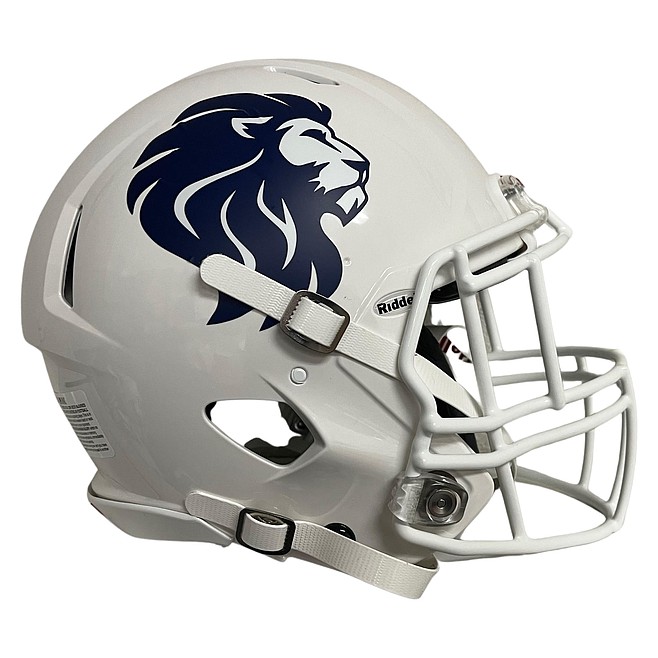 This is the first time that either Moses Lake Christian Academy or Covenant Christian School has had a football team, according to Athletic Director Josh Kast.
Previous
Next
by
IAN BIVONA
Sports Reporter
|
June 9, 2023 1:00 AM
MOSES LAKE – There'll be a new football team hitting the Basin gridiron this fall, as the Moses Lake Christian Academy/Covenant Christian School Lions will be competing in eight-man football in the 2023 season.
"We're hitting the ground running, but there's been a ton of support both from our school and our church," Head Coach Aaron Noble said. "People are really excited."
This is the first time that either MLCA or CCS has had a football team according to Athletic Director Josh Kast, and the idea to begin one came from Noble.
"(Noble) had been coaching football in Oregon in the past, and then he moved here to Moses Lake and is involved with (Covenant Christian School) now," Kast said. "He had the vision of bringing football on, so he's taken the lead on that and created an atmosphere with the kids that has great enthusiasm and excitement."
That vision stemmed from when Noble moved to Moses Lake in September and saw students playing football during breaks from school.
"I felt like, more than anything, our kids need it and our community needs it, and this generation needs it," Noble said. "Just those principles of teamwork and discipline, and mental and emotional toughness – everything you learn in football. Picking yourself up from the ground when you get knocked down."
The Lions will play their games at Lions Field in Moses Lake, Kast said, renting out the field when the Moses Lake Mavericks aren't playing home games on Friday nights.
"It'll be neat for the kids to have the opportunity to play there," Kast said. "It's probably bigger than we need, right now, but we just didn't have very many other options."
The decision to begin a football team has brought excitement among students, parents and alumni according to Kast. The Lions have 22 players currently signed up to play football this fall.
"Creating that initial excitement for the kids – and that opportunity for them to play for us and offer that as a sport – has been exciting, and hopefully is going to create some more school spirit from both schools," Kast said.
Noble brings nearly two decades of coaching experience to MLCA/CCS, being a head coach at two high schools in Oregon as well as time spent as an assistant coach. MLCA/CCS will compete in the Central Washington 1B league this fall.
"Our mission is to develop young men who glorify God in all they do," Noble said. "I believe that's what we can learn through football. Our culture is going to be based off of accountability, relentless effort and competitive excellence, but ultimately, it's about glorifying God."
Ian Bivona is an avid football fan and recently celebrated his first year at the Columbia Basin Herald. He can be reached at ibivona@columbiabasinherald.com.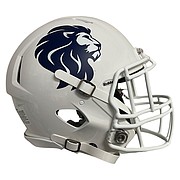 Recent Headlines
---