Sabey Data Centers expands in Quincy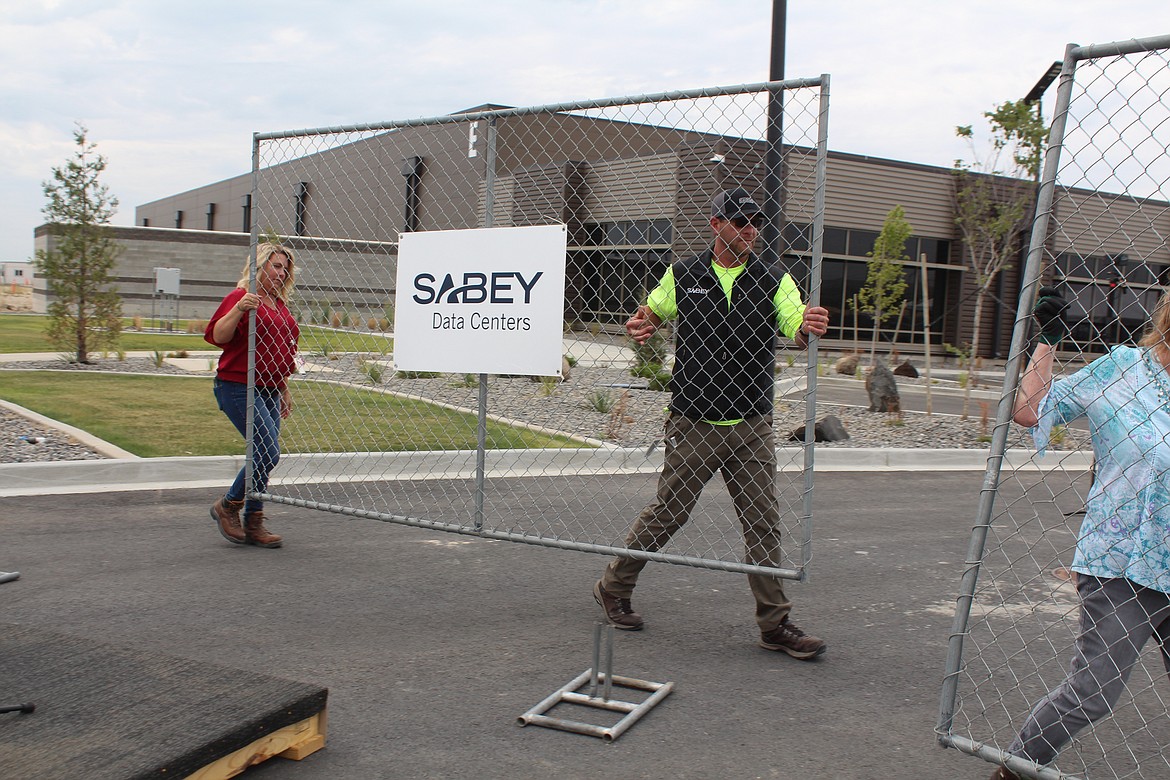 Sabey Data Center employees remove a section of fence, symbolizing the merger of two sections of the company's Quincy site into one.
CHERYL SCHWEIZER/COLUMBIA BASIN HERALD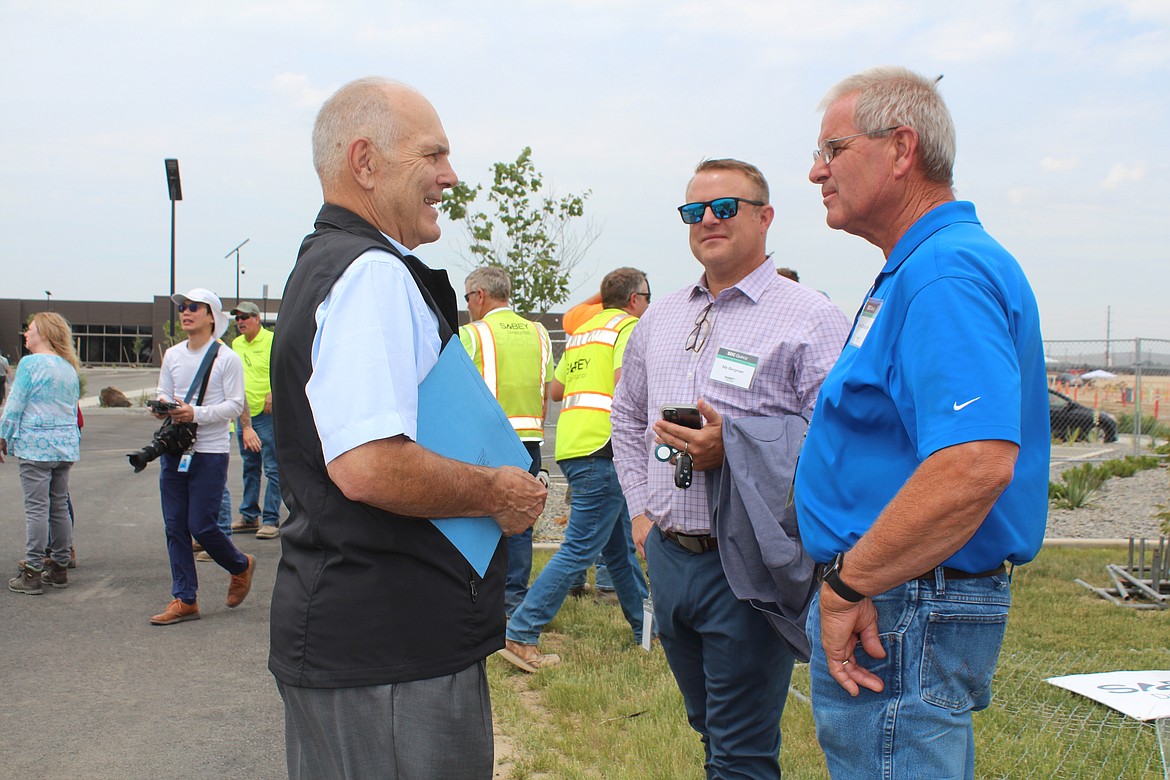 Sabey Data Centers founder Dave Sabey, left, talks with Quincy School District Superintendent Nik Bergman, center, and Grant County PUD Commissioner Larry Schaapman, right, Thursday.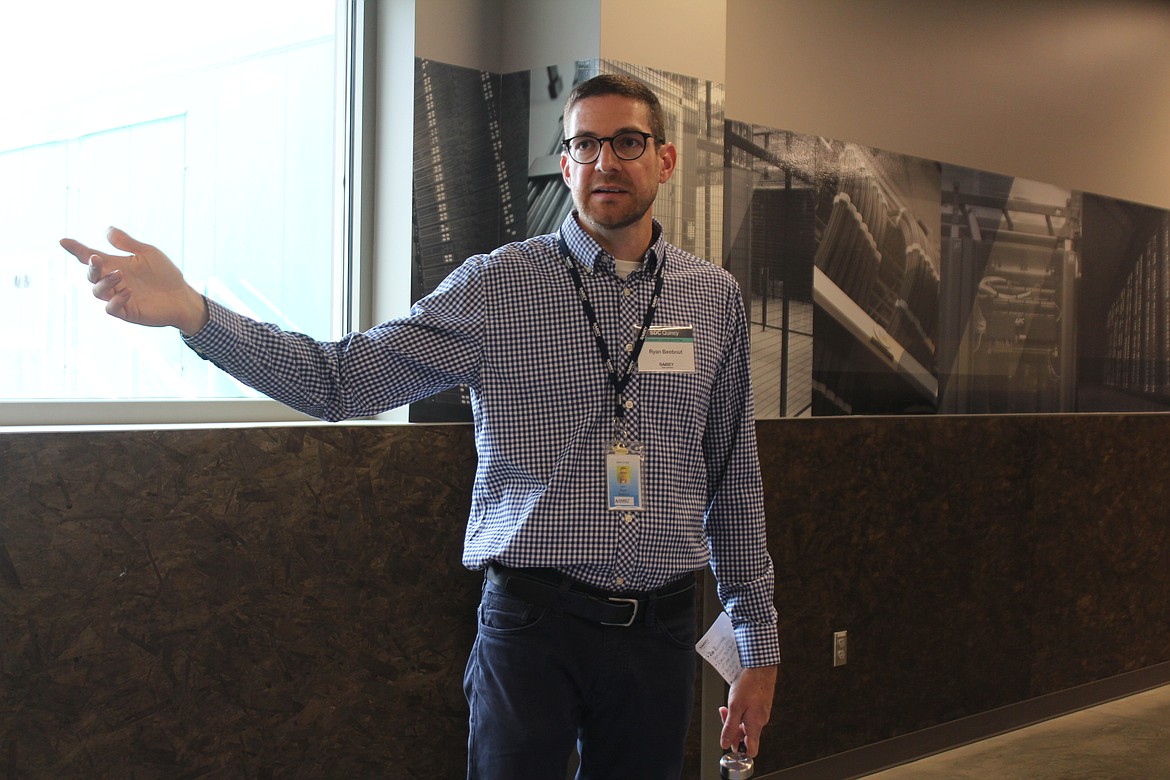 Sabey Data Centers vice president Ryan Beebout conducts a tour of the company's nearly-completed expansion in Quincy.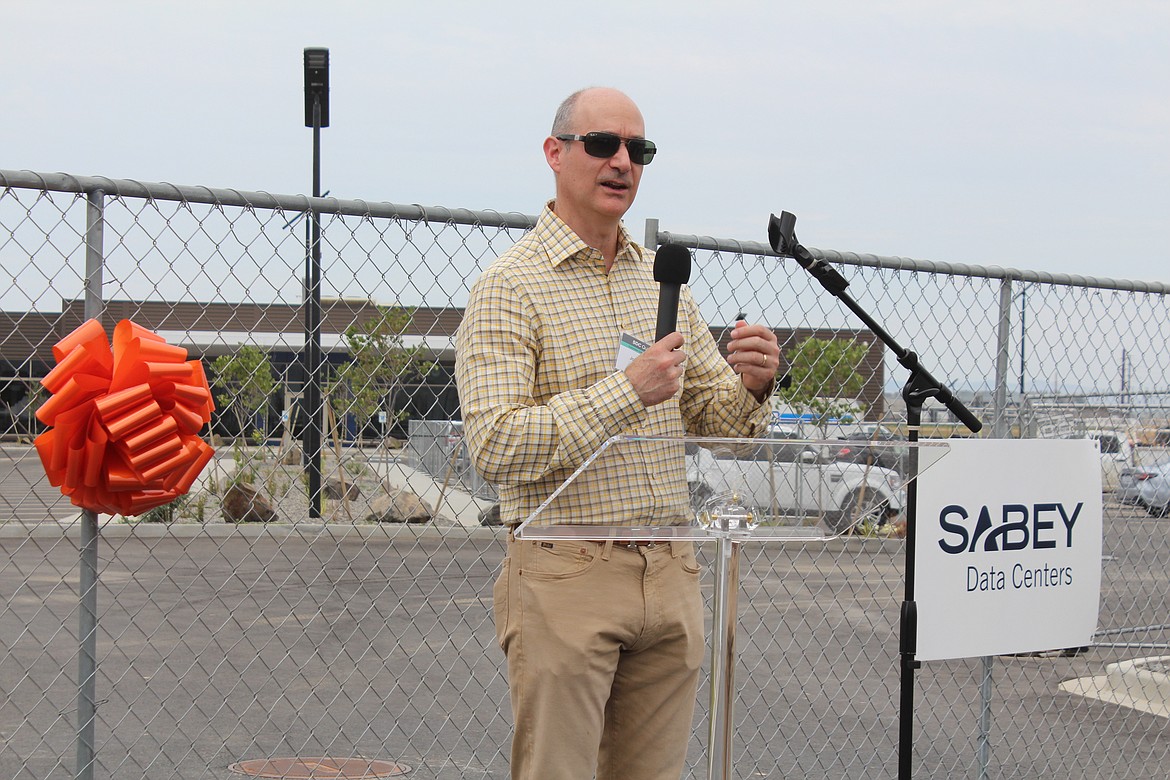 Sabey Data Centers Executive Director John Sabey talks to the crowd prior to a ceremony commemorating the company's expansion.
Previous
Next
by
CHERYL SCHWEIZER
Staff Writer
|
June 8, 2023 5:57 PM
QUINCY — Sabey Data Centers Executive Director John Sabey said the company expects data centers to be a growth industry for some time to come.
"We anticipate the business is going to grow quite rapidly," he said Thursday. "There's always a next data center push that uses data center demand."
Sabey and other company executives were in Quincy to recognize the expansion of the Sabey facility by symbolically removing a fence that had separated the original facility from the section still under construction.
Two new buildings are in the finishing stages of construction.
"This is building E," Sabey said, pointing to the building where the ceremony was held. "This is actually the largest that we have, from a footprint standpoint, that we've got in our entire system around the country.
"Ultimately, this shell and core right here will have four modules," he said.
Site preparation also is underway for another wing of building E. .
As computers increase their ability to make complex calculations, the need for data centers increases, he said.
"The latest thing that everybody is talking about today is AI, artificial intelligence computing," Sabey said. "Artificial intelligence is based, essentially, on pulling all kinds of data into one place and sorting it very quickly over a rapid period of time. As you can imagine, that takes a lot of computing power. And a lot of computing power consolidates into data centers."
In a speech during the ceremony, Sabey said the consolidation process has advantages.
"We like all the creature comforts that we all now have by using our computers and devices," he said. "By having those services like these and consolidating those services into data centers, rather than having those things spread out in everybody's office buildings, in their homes, etcetera, it is an extremely efficient use of the power. So at the end of the day this is the greenest way to provide those services unless we all want to go back to the Stone Age and throw our phones away."
Ryan Beebout, the company's western vice president, said the growth has translated into jobs in Quincy.
"It takes a big crew to keep this place running, more than I think people realize. I think there's still that stigma out there, data centers don't have very many employees," Beebout said. "We've got five buildings and five parking lots, and we're covering three shifts."
Beebout said he recently counted the employees on site in Quincy.
"If you include all our full time contractors dedicated to the site, and our customers' full time employees that are dedicated to the site, by the end of the year we'll be at 186 full time employees on this campus."
Sabey works to hire employees from Grant, Douglas and Chelan counties, he said.
Beebout, in a tour he gave of the new building to the Grant County Commissioners, said Sabey is what he called a co-location provider.
"Every company needs a data center, so what Sabey does is, we build and operate data centers for other companies that don't have the means or the desire to build their own. So they'll come to us," he said.
"We lease data center space. We provide the power, and the cooling, and the fiber, and the physical security for those customers to bring in their own servers and run their own data centers," Beebout said.
One of the two buildings under construction at the Quincy site has been leased to one customer, he said. Space in other buildings is leased to multiple customers.
"They provide their own servers. We just run the facility for them," Beebout said.
Currently the new building is powered by five 2.25-megawatt generators, backed up with batteries to ensure the facility keeps running in the case of an electrical outage. Access is limited. In some cases even the arrangement of the servers is proprietary information, said Lisa Karstetter of Microsoft.
The company's first data center in Quincy opened in 2011. Sabey said Grant County was, and is, an attractive location in part for low power rates and good fiber connections.
"This area is also just a good area for data centers to begin with, because of its geological proximity to the West Coast. But it's on the other side of the mountains, so it's more geologically stable," he said.
Where one data center exists, others follow, he said.
"Data centers like to be near other data centers, just from a networking perspective," he said. "Once you've already got (data centers) in one spot, it tends to build on itself."
The continued attractiveness of Grant County does rely in part, however, on competitive electrical rates. Grant County PUD commissioner Larry Schaapman said during the ceremony the first data center was built in about 2005, and at the time Grant County residents were using about 33 to 36% of the PUD's share of the electricity produced by Wanapum and Priest Rapids dams.
The arrival of a new customer class boosted the PUD's profitability, Schaapman said. but also greatly increased power use. As a result PUD officials are looking at new electrical sources, which may affect electrical rates. Sabey said rates that are too high could make Grant County less attractive to data center location or expansion.
"Grant County needs to be cognizant of what they're doing with their power rates. But in general, as long as (the rates) don't go up as much as the rest of the country, it will continue to be a solid spot," Sabey said.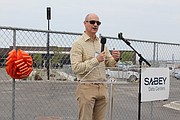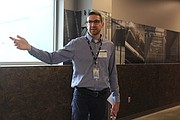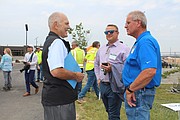 Recent Headlines
---