Swinging into golf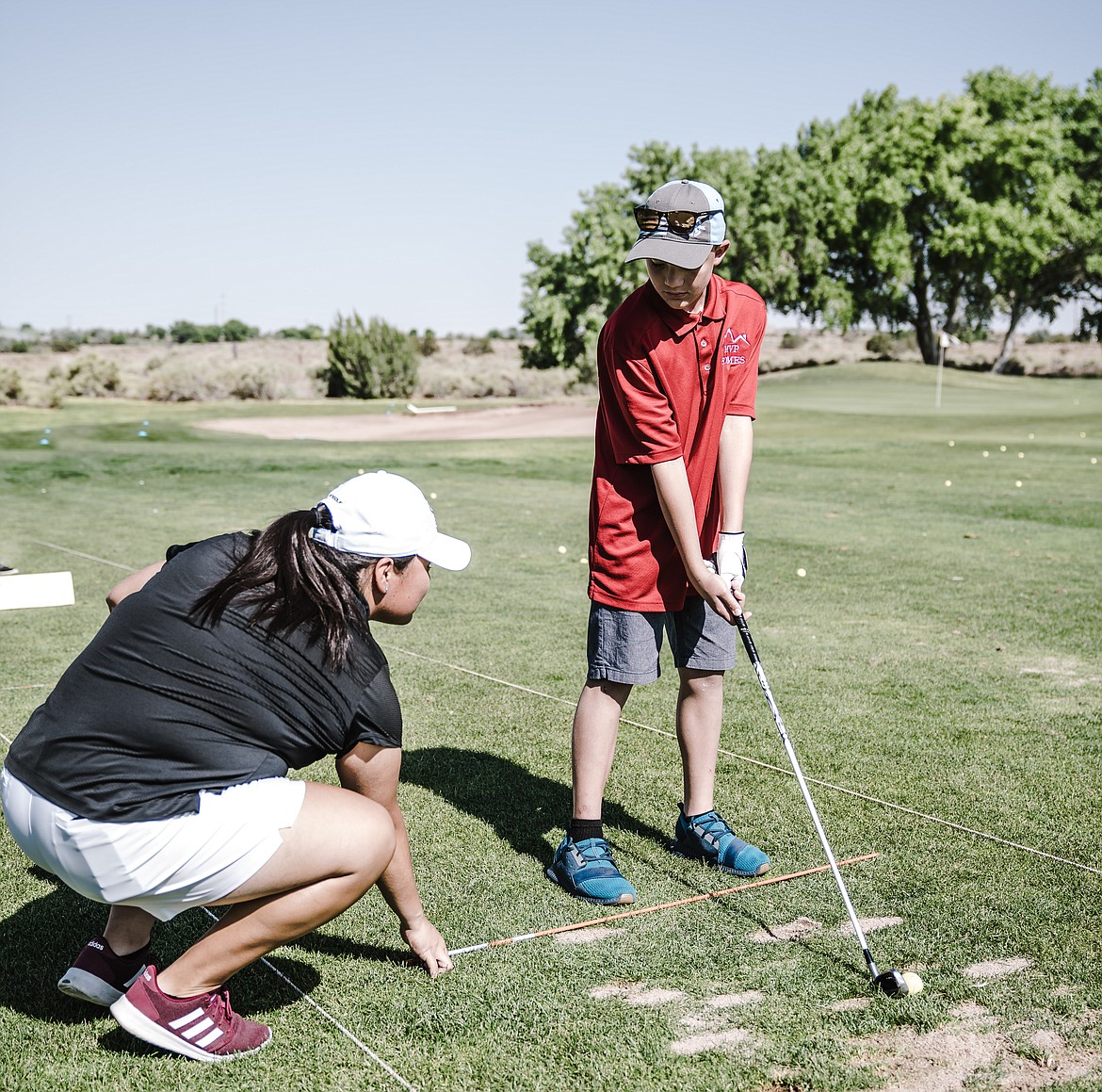 Getting started playing golf may seem intimidating, but with a little help and practice, the sport can be a fun hobby that leads to lasting friendships.
COURTESY PHOTO/JOPWELL VIA PEXELS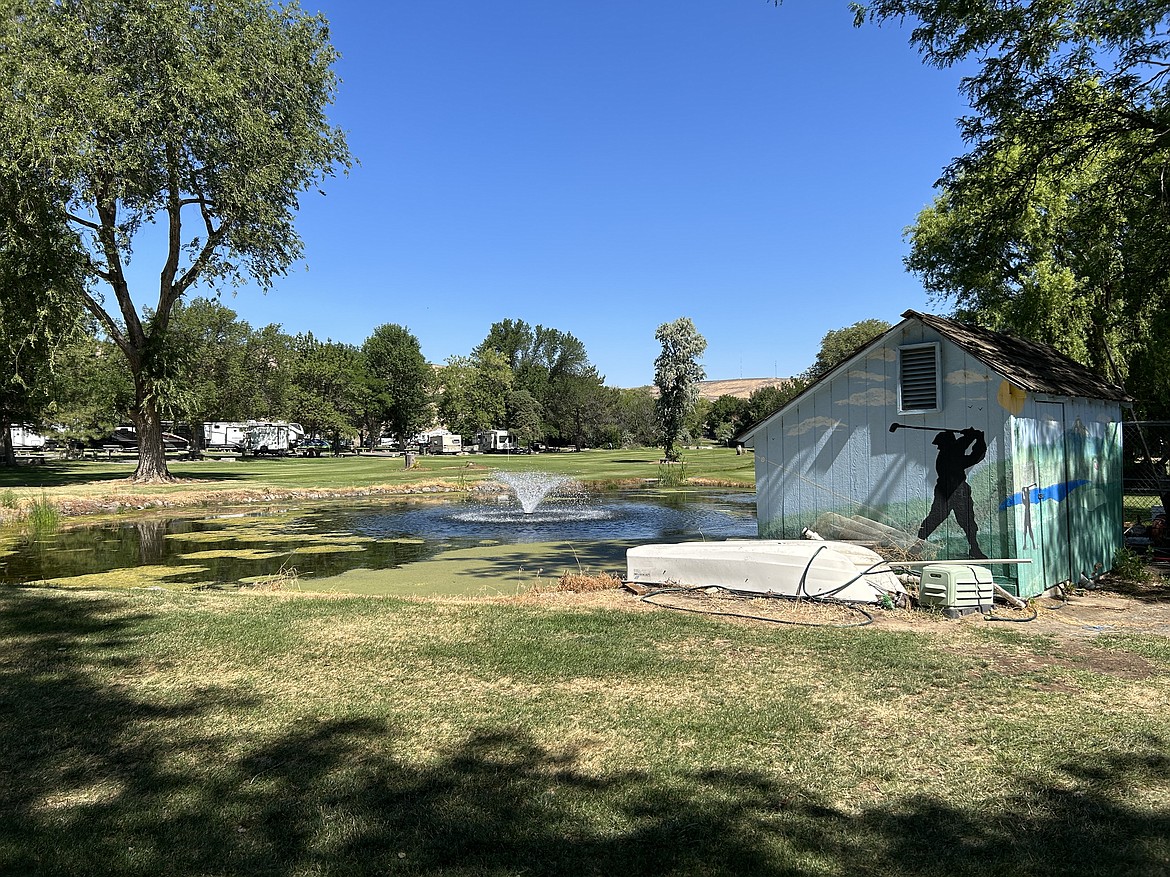 Daneile Litterell from Oasis RV Park and Golf Course said it is important for new golfers to keep at the game and try to enjoy learning among friends.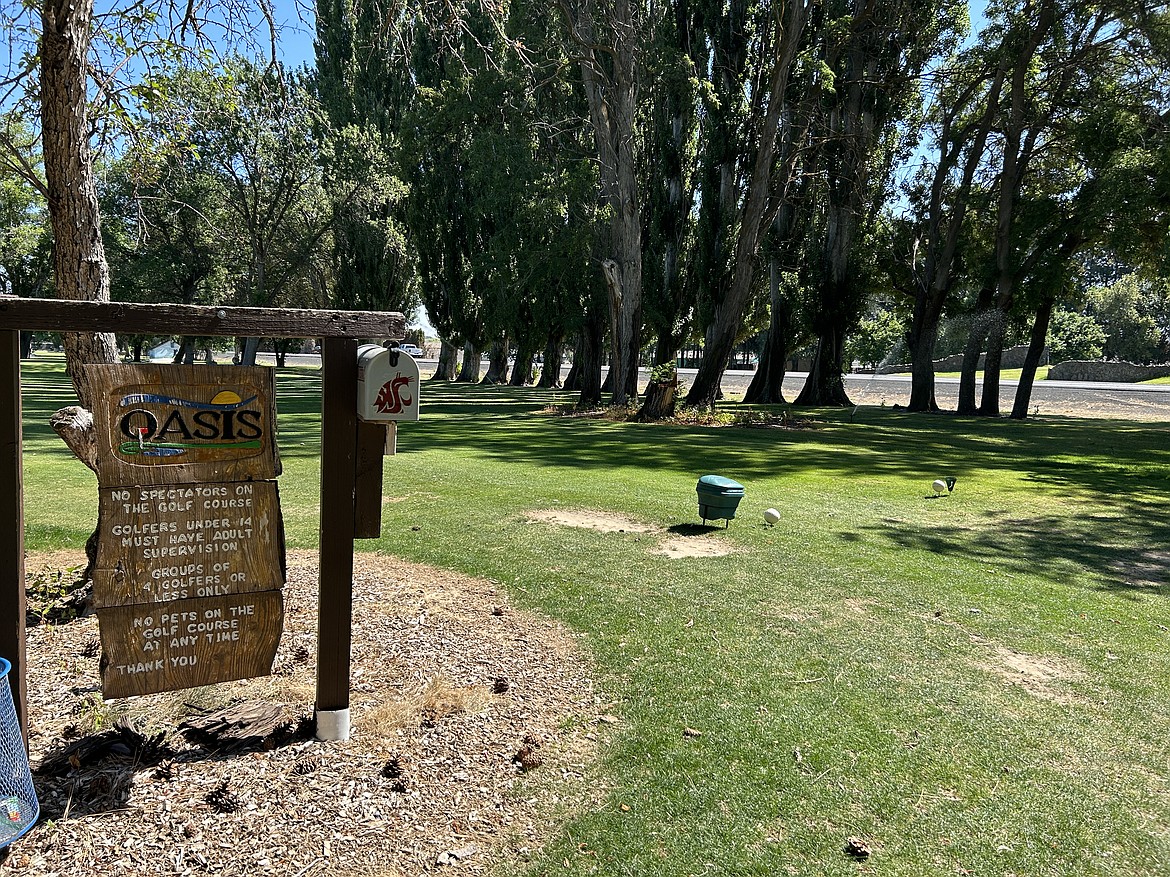 Oasis Golf Course offers new golfers an easier, shorter course to practice on while they learn the game and perfect their swings.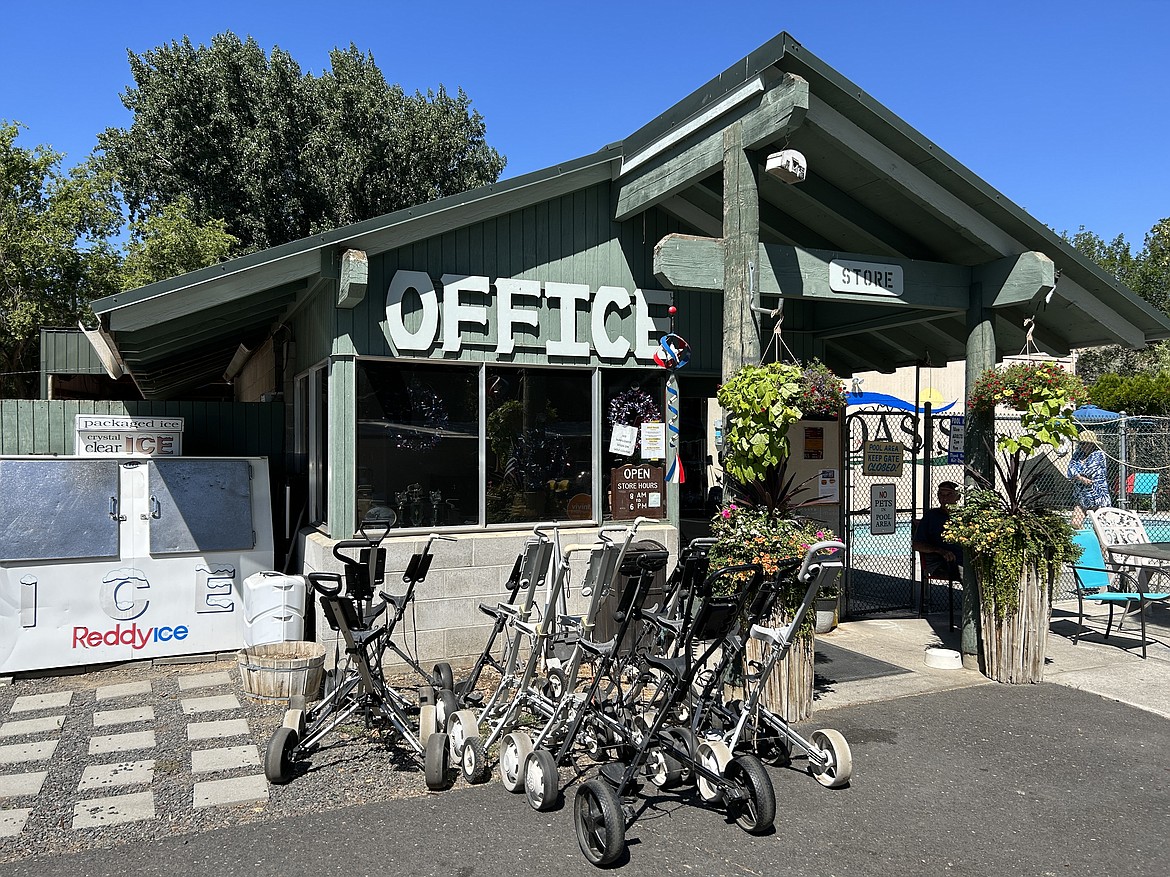 Oasis RV Park and Golf Course in Ephrata offers a variety of services for people looking for interesting ways to spend their summer.
Previous
Next
by
BY CALEB PEREZ/SPECIAL TO THE COLUMBIA BASIN HERALD
|
July 28, 2023 1:30 AM
EPHRATA – Summer is the perfect time of year to go out on the green and learn how to golf, but for some, it may not seem like the easiest hobby to get into. Daneile Litterell from Oasis RV Park and Golf Course in Ephrata has some useful tips on how anyone can learn to become a golfer.
According to Litterell, the first step to getting into golf is to go out and buy a set of clubs. The simple act of buying the equipment and getting out there is the first step to starting any new hobby, she said. For any rookie golfers, another good idea would be to start off on smaller courses such as the one at Oasis. A new player will feel less overwhelmed with their shot on a smaller course as opposed to a course that is larger, she said.
"A smaller course is less intimidating and way less frustrating," she said.
For new players, a hole at 65 yards away can take up to 10 strokes before they are able to reach the green. At Oasis, the longest fairway is about 140 yards; whereas other courses can reach up to 365 yards which can take a lot of shots and frustration to get to the green, she said.
Litterell also suggests new golfers try to avoid golfing on the weekends to avoid the crowds. Going in the middle of the week is a good way to play at a pace that is comfortable rather than feeling rushed or like you're holding up more experienced players, she said.
"You wanna make it so it's enjoyable," she said. "Don't take it too seriously at first and just learn the basics."
Learning golf etiquette is also very important when starting out. Some of the important items of etiquette to keep note of are to move aside and let people play through when going slow and to keep golf carts off the green, she said.
Litterell encourages people to go online and learn the simple golf etiquette rules. There are a lot of little things in terms of etiquette that will help ensure everyone has an enjoyable experience, she said.
"Number one is etiquette," she said. "That will go a long way in the game of golf."
For players who struggle with improving their golf games, a golfing lesson might be something to consider. Litterell recommends new players visit the golf pros at Moses Point in Moses Lake for a lesson or two to help improve their games.
Litterell said the hardest part about getting people into golf is the stereotype that golf has with it. People tend to think that you need to have a lot of money and be good at the sport to enjoy it, which just isn't true.
Litterell sees a lot of women first starting out struggle with the ideology that they need to be good at the sport in order to enjoy it. In reality, it's not about being good but instead the journey of becoming good, she said. It's about practice and enjoying time on the course.
"To me, it's just stereotypes that people think that golf is a sport for the elite and that's not the case at all," she said. "Anybody can have fun golfing."
Attitude is another aspect that plays a huge role in the life of a new golfer. As long as people have fun no matter what, they'll learn to enjoy the sport, she said.
For new golfers already starting out, Litterell said the most important thing they can do is to continue to play. Nobody becomes a professional overnight, so playing and practicing will make a world of difference, she said.
The final thing that Litterell said is important to learning to golf is finding like-minded people to go out and learn with. Doing activities with the right people is how it stays enjoyable and can evolve into a full-time hobby, she said.
"Build a little golf community," Litterell said. "Playing with other golfers is how you're going to improve."
Caleb Perez is a graduate of Big Bend Community College and Moses Lake High School who writes for the Columbia Basin Herald as a freelancer.
Golf terms:
Hole – This has a dual meaning in conversational use. Either the fairway and green and surrounding area of a given portion of a golf course, or the actual hole on the green that the golfer is trying to reach with the ball.
Tee box – The area where a golf hole starts.
Bunker – Usually containing sand and also called a sand trap, these are hazards on the course that golfers want to avoid due to the difficulty in getting the ball out of the hazard.
Water hazard – A body of water on a golf course that can increase the difficulty of the hole it is associated with.
Fairway – The portion of a golf hole that is longer in dimension and has mid-length-cut grass. Also known as the short grass.
Rough – The longer-cut grass just outside of the intermediate-length grass of the fairway.
Green – The portion of a hole on a golf course that is trimmed shorter and where the actual hole is located. This is where the putter is used.
Fringe – The border around the green where the grass is slightly longer than that of the green, but shorter than the grass of the fairway.
Dogleg – A hole with a crooked fairway.
Pin or Flag – The rod, usually with a small, triangular flag attached, that marks the location of the hole on the green and is used by golfers as a reference point while playing.
Par – The number of swings it should take to get the ball in the hole.
Birdie – Getting the ball in the hole in one less stroke than the hole's par rating.
Eagle – Making a score of two less than a given hole's par rating.
Bogey – A bogey is hole where the golfer used one more stroke than the hole's par rating allows. A double bogey is two more shots, while a third is a triple bogey, and so on.
Driver – The largest, usually round-headed club used for striking the ball over long distances such as a fairway that is more than 100 yards in length.
Wood – Named for the material they were originally made with, these clubs are used to hit the ball over longer distances.
Iron – A metal-headed golf club used for intermediate to short distances.
Wedge – The most common of these clubs are pitching and sand wedges which are used to angle under the ball and strike it in a quick, upward arch over short distances.
Putter – A flat-headed club used to tap the ball into the hole once it is on or very near the green.
SOURCE: GOLFGUIDEBOOK.COM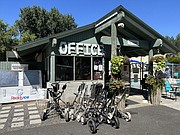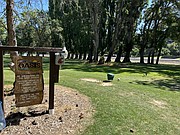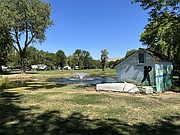 Recent Headlines
---