History's future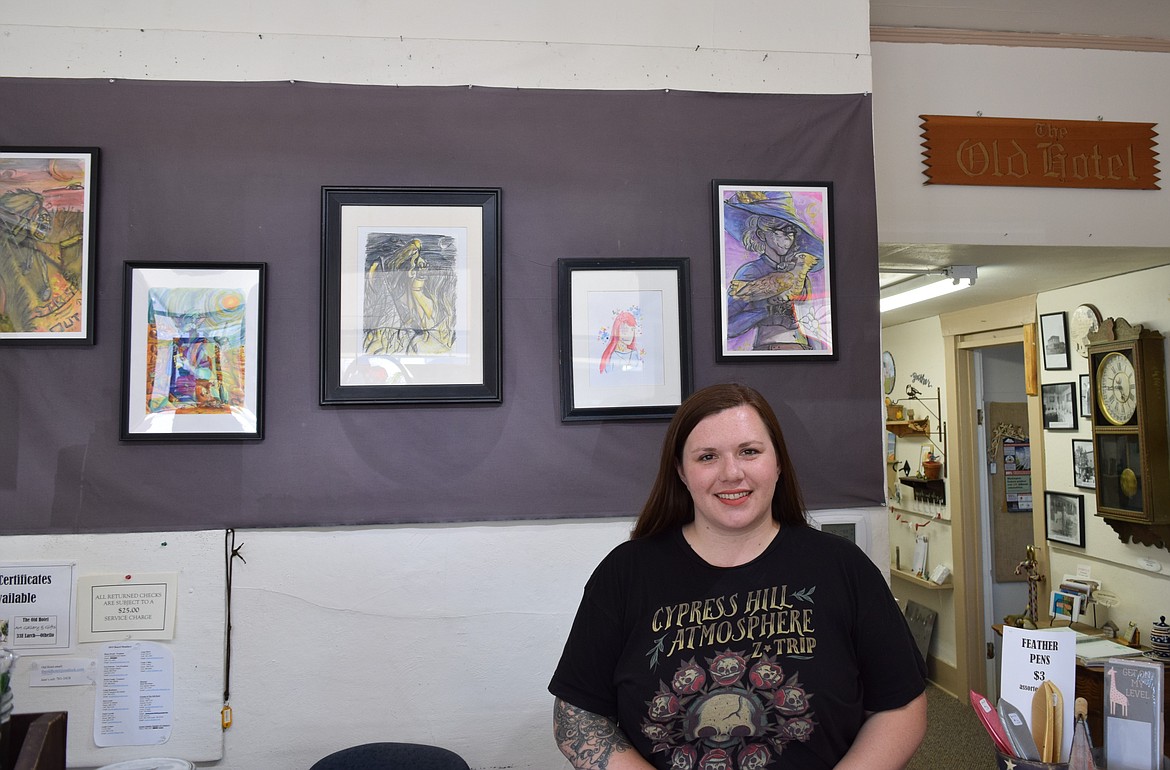 Samantha Copas, the new director of Othello's historical site the Old Hotel Art Gallery, stands in the lobby gallery where community members can see local art and hear the history behind the Old Hotel.
GABRIEL DAVIS/COLUMBIA BASIN HERALD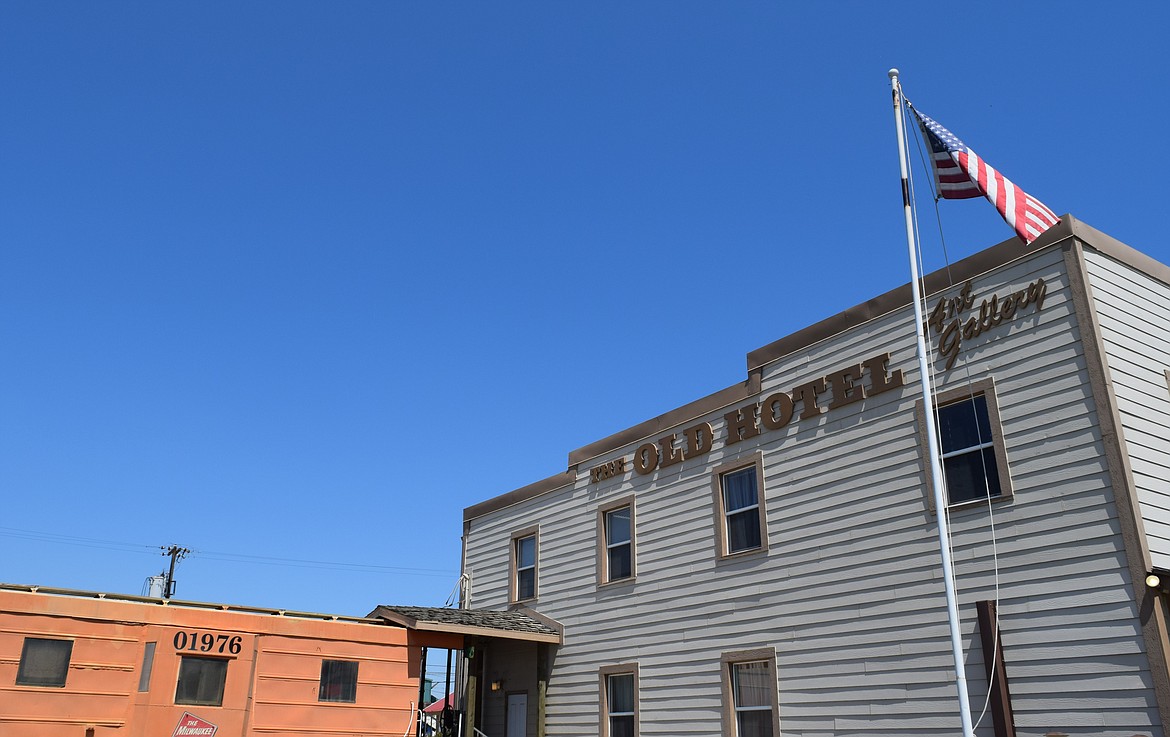 The Old Hotel Art Gallery's main building, which Copas said was founded in 1912, operated for 62 years as a hotel primarily serving railroad workers in Othello before being abandoned after a murder took place inside the building. In 1975, a group of three local businesswomen opened up the Old Hotel Art Gallery.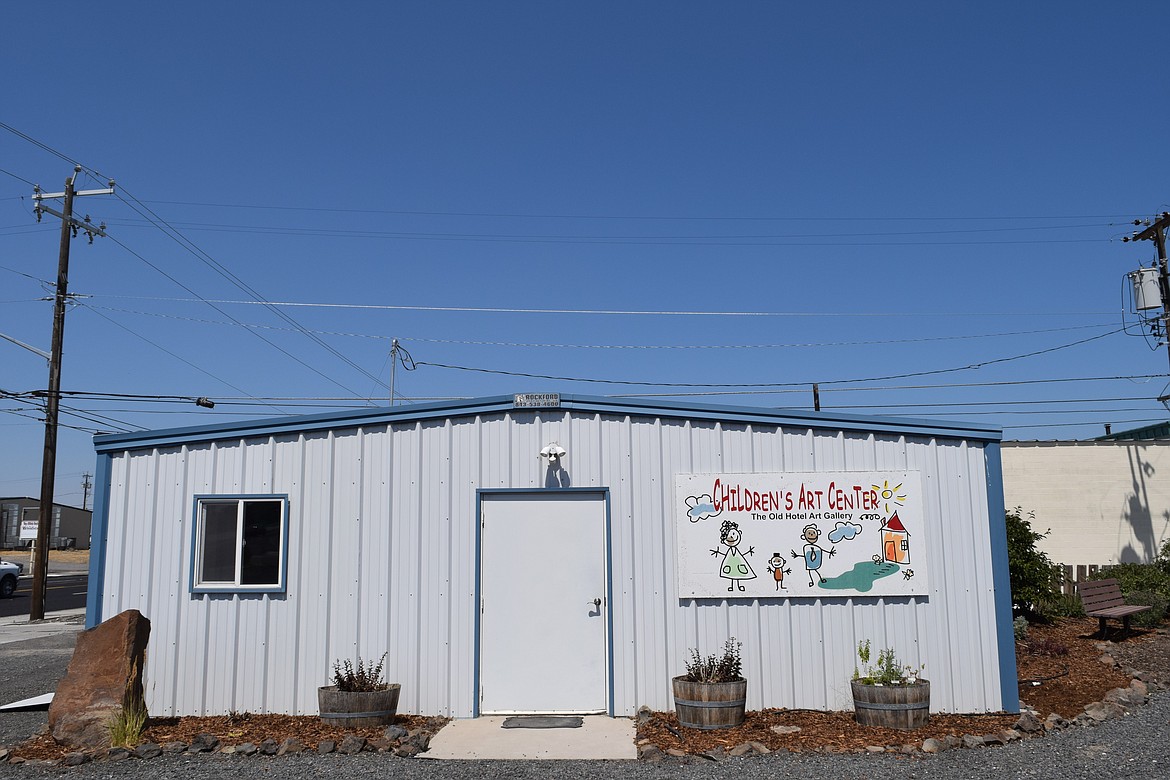 The Old Hotel's Children's Art Center, located behind the main Old Hotel building, will soon house summer art classes for children in Othello once Copas gets them up and running. Copas said the building, and therefore the classes, was out of commission for a period of time following flood damage.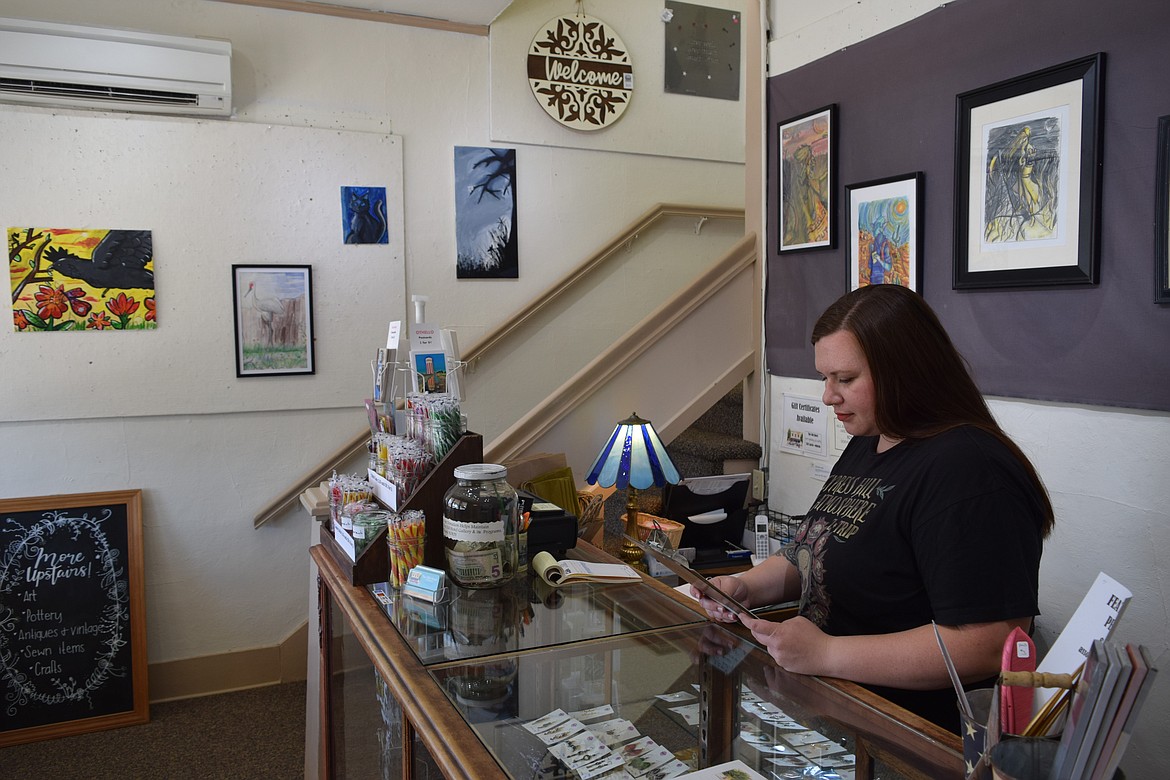 The Old Hotel's new director Samantha Copas works inside the historic building at 33 E Larch Street, which will participate in the upcoming Othello Fair and also host an auction fundraiser for the non-profit art gallery in the fall.
Previous
Next
by
GABRIEL DAVIS
Staff Writer
|
July 27, 2023 1:30 AM
OTHELLO — Samantha Copas took over the position of director at the Old Hotel Art Gallery, a nonprofit historical site, in early July after the former Director Jenn Stevenson left the position in order to teach.
Copas said that the transition went well, with Stevenson – who had worked at the Old Hotel for eight years — training Copas for her first two weeks in the position.
"She was so helpful. I couldn't have asked for a better person to learn this from," said Copas. "If she's still available I can call her when I need to, which I'm very thankful for."
Copas said that she has not had much time to map out her plans for what she intends to implement in the Old Hotel, aside from preliminary ideas, due to several large upcoming events the art gallery has to prepare for, including the Othello Fair and an auction for the art gallery in the fall.
"In October is our auction, and that's our biggest fundraiser of the year, so we're working on that. It's a big deal … so we put a lot of effort into that," she said.
After the scheduled events, Copas said she plans on looking more in-depth at long-term goals for the Old Hotel, but that she already has multiple ideas and a few more concrete plans as well.
"The first thing that I really wanted to get started was the summer art classes. That's kind of always been a thing here or has been for a very long time. When I was a kid, I took art classes here," said Copas. "It's been a while since they've offered any classes and now it's just about ready, and hopefully in the next week I'm going to start teaching some classes, and bringing in other people to teach classes as well."
Copas said she hopes to organize classes throughout the year but plans at least on themed classes around certain holidays. Other than classes, Copas said that she wants to focus more on youth outreach for the gallery.
"Growing up in Othello, there's nothing to do here. And especially when you're more interested in arts, and music, or theater, or whatever it is, there's not a lot of opportunities for that here, and that's really unfortunate," she said.
After working for the Othello School District at Wahitis Elementary School as a special education paraprofessional, Copas said that her experience with children, particularly those with special needs, has led her to plan more opportunities for the youth demographic. Copas said that she would also like to start outreach programs for minorities in the Othello community.
"We have a lot of poverty in Othello, and unfortunately that does affect minorities quite a bit," said Copas. "So, I just think it would be great for them to have more access to art and art education, and be able to hone those skills."
All of these future plans are in addition to Copas' regular duties, which she said include customer service, upkeep with the Old Hotel building, applying for grants, setting up classes, giving tours on the Old Hotel's history and organizing the art gallery's involvement in events they participate in.
"I'm actually the only paid employee, everyone else is a volunteer. We do have a board, and they're all volunteers. We're actually trying to bring in more volunteers because we don't have enough," said Copas.
Copas said that the Old Hotel is flexible in working with volunteers and is hoping people of varying skill sets will volunteer to work with them due to their current lack of manpower.
"It's just to promote art in the community," she said. "We're trying to preserve our historical buildings and the history that goes along with it. And also tourism, we're trying to promote tourism."
Copas said that the Old Hotel serves these objectives by meshing together arts, culture, and history and by presenting local art within a space that also serves as an important historical site and part of Othello's history.
"I think that's what makes it so unique and why I love this place so much, is that its not just one thing, its a lot of things, all in one," said Copas. "Anybody can walk in here and find something interesting."
The Old Hotel Art Gallery is located at 33 E Larch St. in Othello and is open Tuesday through Saturday from 10 a.m. to 5 p.m.
Gabriel Davis may be reached at gdavis@columbiabasinherald.com. Download the Columbia Basin Herald app on iOS and Android.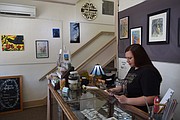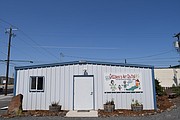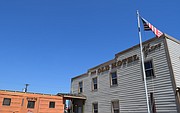 Recent Headlines
---