Births for July 19, 2023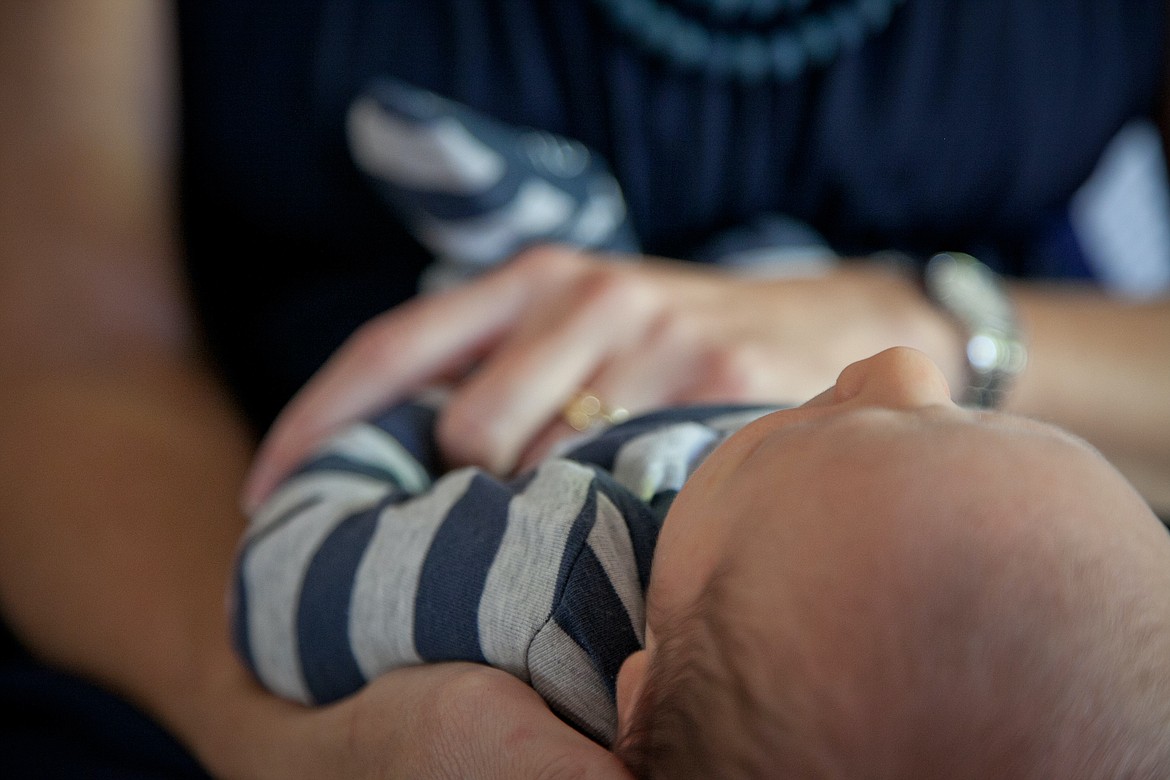 The Columbia Basin has welcomed more than a dozen newborns at the hospital in Othello in the last two months.
COURTESY PHOTO/TRACEY SHAW
by
STAFF REPORT
Staff Report
|
July 19, 2023 1:30 AM
OTHELLO — The Columbia Basin Herald congratulates the families below who have welcomed new members to their families over the past two months at Othello Community Hospital.
June 1
Rafaela Lopez Barragan and Raul Horta Zuñiga, Eltopia, daughter Genesis Sofia Horta Lopez, 7 pounds 10 ounces.
June 8
Tania D. and Michael Angel Morelos, Othello, son Leon Tate Morelos, 6 pounds 9 ounces.
Angelica and Nathaniel John Stott, Othello, daughter Ellery Celise Stott, 7 pounds 12 ounces.
June 14
Maricela Carlon Ortiz and Mario Cano Sanchez, Othello, daughter Amaya Cano, 8 pounds 1 ounce.
June 15
Teairra M. Garcia and Israel J. Wright, Moses Lake, daughter Alizae Flor Wright, 7 pounds 3 ounces.
June 19
Rosalia Pastor Maldonado and Carmelo Lopez Torres, Othello, son Carlos Lopez Pastor, 6 pounds 8 ounces.
June 21
Maria G. Ramos and Kevin Alfredo Gomes, Othello, daughter Valeria Leilani Gomez Ramos, 6 pounds 5 ounces.
June 22
Allison Duran-Vasquez and Johnatan Garcia Zuñiga, Othello, don Jahdiel Levia Garcia Duran, 7 pounds 4 ounces.
Evelyn Gallardo and Isaiah Titus Cano Garza, Othello, daughter Delilah River Garza Gallardo, 8 pounds 9 ounces.
Lizbeth Oscanoa and Florencio Alania Laureano, Othello, daughter Alaia Brisel Alania Oscanoa, 9 pounds 1 ounce.
June 27
Estefany Onofre Reyes and Eduardo Rodriguez, Othello, daughter Adelayda Rodriguez, 6 pounds 2 ounces.
June 28
Gricelda Garay Parra and Fermin Martinez Morales, Mattawa, son Misael Martinez Garay, 6 pounds 7 ounces.
July 2
Jocelyn Robles and Salvador Baldbinez Sanchez Jr., Othello, son Angel Baldobinez Robles, 7 pounds 14 ounces.
July 3
Maria Perez Villalobos and Cristian V. Ramirez Sanchez, Othello, daughter Heaven Loreto Ramirez Perez, 7 pounds 4 ounces.
July 9
Ana and Juan Carlos Dominguez, Othello, son Carlos Dominguez Araujo, 7 pounds 15 ounces.
Recent Headlines
---