Othello man arrested in connection with house fire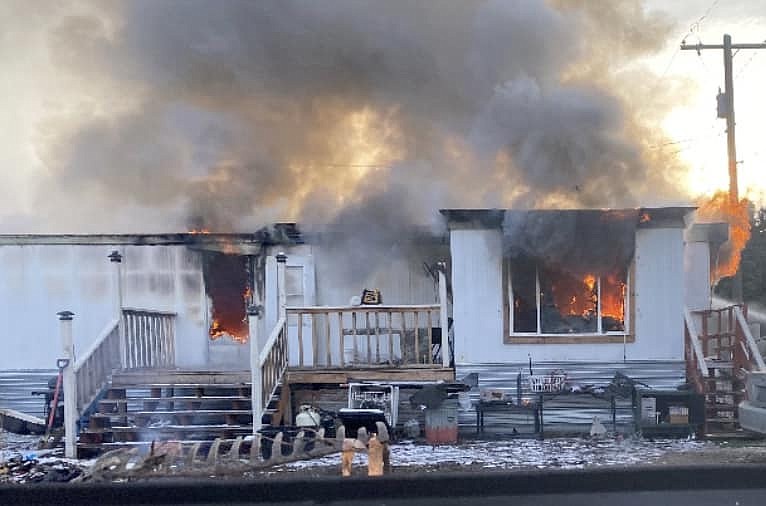 An Othello man was arrested in connection with the fire that destroyed this Othello-area home.
COURTESY PHOTO/ADAMS COUNTY SHERIFF'S OFFICE
by
STAFF REPORT
Staff Report
|
January 28, 2023 4:03 PM
OTHELLO — An Othello man was arrested on suspicion of arson Wednesday following a Tuesday afternoon fire that destroyed a trailer about one mile west of Othello.
No one was injured.
Petronilo Osorio-Mendoza, 35,was arrested on suspicion of first-degree arson, burning a dwelling, according to a statement from the Adams County Sheriff's Office.
The fire was reported at about 3:15 p.m. in the 600 block of Danielle Road. Law enforcement and firefighters arrived to find the home fully engulfed in flames. Adams County Fire District 5 Chief Gary Lebacken said 10 firefighters responded. Fire crews were on scene for about three hours, he added.
"The responding fire units extinguished the burning structure and limited damage to adjoining properties," the ACSO statement said.
Osorio-Mendoza also was charged with third-degree assault in connection with an incident while he was in a temporary holding area of the sheriff's office, the post said.
Recent Headlines
---