Home sales drop, but show signs of bouncing back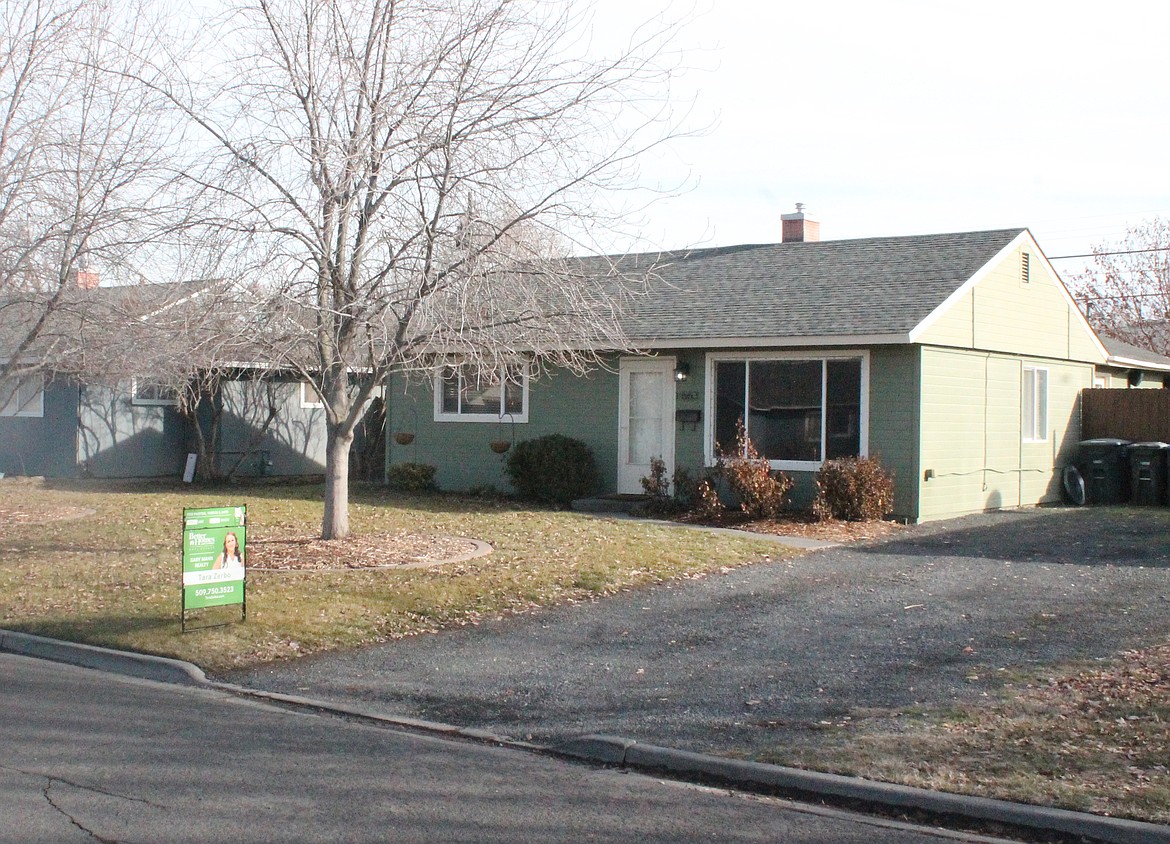 Home sales took a dip in 2022, especially in December, but the tide may be turning with the new year.
Joel Martin/Columbia Basin Herald
by
JOEL MARTIN
Staff Writer
|
January 27, 2023 1:00 AM
MOSES LAKE — Home sales dropped pretty hard last month.
According to data from the Northwest Multiple Listing Service, home sales in Washington dropped from 8,017 in December 2021 to 4,524 in December 2022, a 43.57% decrease. Grant County followed the trend with a drop of 44.57% from 2021. For the year as a whole, 1,103 homes were sold in Grant County in 2022 compared to 1,311 in 2021, a dip of 15.87%. Adams County sales dropped from 163 in 2021 to 139 in 2022, a 14.72% decrease.
"There was nothing for anyone to buy," said Tera Zerbo, a Realtor with Better Homes and Gardens Real Estate Gary Mann Realty. "Nobody was putting their stuff on the market, so it made it really hard for you to move. Because you had your house you could sell, but where were you going to go? So there's no movement … Inventory was just non-existent. And the thing is last year, the interest rates were great, and people wanted to move and take advantage of all of that. And the appreciation in homes was fantastic. It's just we just didn't have any inventory."
Statewide, year-by-year home sales went from a 10-year high of 107,354 in 2021 to 84,037 in 2022, the lowest figure since 2014.
On a national level, sales dropped from 6.09 million to 4.02 million between December 2021 and December 2022, also the lowest point since 2014, according to data from the National Association of Realtors.
During 2022 the market peaked in May in Grant County with 114 units sold, and dropped sharply between November and December, from 74 to 51.
"Part of that is just that people don't like to move during the winter, they don't want to move during the holidays," Zerbo said. "The other part of it is, people were still really having a hard time adjusting to the higher interest rates, and coming to the realization, I guess that they're not going to go back down to 3%, back down to 4%, that they're kind of holding on up there. And so a lot of it's been, 'Are they going to hold on? Are they going to go lower? I really, really, really hope they don't go any higher,' that kind of thing. So I think people are really scared."
Currently interest rates are holding pretty steady between 6.37% and 7.25%, Zerbo added.
With the new year, the market may well shift and sales recover, experts said.
"We anticipate a strong/very strong intensity of new listings going under contract within the first 30 days." J. Lennox Scott, CEO of John L. Scott Real Estate, said in the NMLS statement.
"More people are getting ready to get on the market," Zerbo said. "Because they did so well over the past couple of years with appreciation, they have room to sell, for one. And then two, there's a lot of homes coming back on the market. Especially, there's a lot of new construction happening too. We're finally getting to that point where there are multiple different developments that are really ramping up production and offering incentives. So there's lots more options for people now."
Joel Martin can be reached via email at jmartin@columbiabasinherald.com.
Recent Headlines
---