Hershel Trammell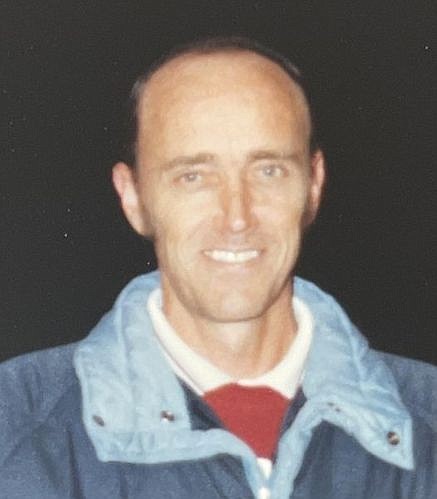 Dad (Hershel, Bob, Dad, Papa, Mr. T and Coach) met his heavenly father on Monday morning, Jan. 23, 2023, surrounded by family.
|
January 25, 2023 10:23 AM
June 16, 1942 – January 23, 2023
Dad (Hershel, Bob, Dad, Papa, Mr. T and Coach) met his heavenly father on Monday morning, Jan. 23, 2023, surrounded by family. Dad was born June 16, 1942, to Garland and Allene Trammell in New Edinburgh, Arkansas. He was the fifth of seven children born into this marriage. The family moved to Ellensburg where Dad continued his education. Dad overcame much childhood adversity and always looked to better his and others' situation. A highlight of his early childhood was being a part of the 1953 Ellensburg world-famous "Barn Burners" basketball team. He graduated from Ellensburg High School and it was during these years that a special teacher mentored him and instilled a love of education and helping others. He chose to continue his post-secondary school at Central Washington University graduating with a degree in education.
Immediately after graduation, Dad was hired by the Warden School District. What he thought would be a one-year contract evolved into 40 years of teaching and coaching in this wonderful community. He met Kathy and a whirlwind romance began with their first date, chaperoning a rooters bus to Bridgeport. They were married three months later on Dec. 28, 1969, at the Warden Community Church. Their first daughter, Heidi, was born on Jan. 29, 1971 and then arrived "another cheerleader," as the doctor stated, Krystal on Feb. 28, 1973. At early ages the girls were often found by Dad's side on the softball field as managers as well as on the basketball court participating during his practices.
Dad's career spanned 40 years in the education and coaching realm. He taught high school history, drivers education, Title I, Title I Migrant and Bilingual, fourth grade and sixth grade and completed his career with elementary physical education. He coached softball as well as boys and girls basketball. He was instrumental in the development of junior high football and multiple sports through Warden Park and Rec. One of his favorite events was organizing the high school athlete/elementary student basketball tournament which was held at Jeannette Evans Elementary. He enjoyed working with student athletes of all ages and involving community members as much as possible.
Our family reveled in the continuous "Papa" stories of his childhood, students, athletes, referees and umpires. There was always a laugh and life lesson at the end of each story. He loved keeping in contact with ex-students and athletes and continuing to pass on more tales with each visit. A few examples of memorable teams and moments included an early basketball team nicknamed the "Cardiac Kids" due to keeping the games close. One continuous saying from his 1982 state softball team was "make him smile." And there was his 1989 girls basketball team who played White Swan at district. The White Swan Cougars were red and white and the Warden Cougars were blue and white. The nervousness was evident so before the girls headed onto the court he stated, "Ladies, look at the flag. The stars are blue and white." (Warden won) Finally, in his last year of coaching (2009-10) he assisted the Wilson Creek Devils girls basketball team to their first-ever state appearance. The Cinderella story was complete. One final dream come true.
Dad and Mom spent numerous hours laughing while watching Dad's softball players toilet paper their front lawn, enjoying candy bars left on their doorsteps, hosting team dinners, and general student athlete visits as well as visiting players in the hospital when needed. He always found a way to reach other people and to assist his students and athletes on and off the court/field even after graduation. They were a constant throughout his life. "Papa" loved his family and more than anything loved spending time with the "grands." Always a game, story or life lesson. Those moments will always be cherished.
Dad is survived by his loving wife of 53 years Kathy and their two daughters Heidi Ragan and Krystal Trammell; grandchildren Kellan (Madeline) Roellich, Kyler (Victoria) Haneberg, Ashlyn Haneberg and Serina Haneberg; one great-grandson, Levi Haneberg; brother Ron (Anna Trammell) and sister Fran Trammell; sisters-in-law Vicki (Don) Underhill and Mary Ellen (Walt) Spier and numerous nieces and nephews.
He is preceded in death by his parents Garland and Allene Trammell; his stepfather Russ Wooley; his brothers Pete, Elmer "Short" and Mark; his sister, Agnes "Aggie;" in-laws Norman and Aloma Bischoff and brother-in-law Monty Ring.
Thank you to the amazing staff at Lakeridge Care Center. Although Dad's stay was brief you showed our family dignity, respect and sympathy. You not only cared for dad but our entire family.
It was Dad's wish that in lieu of flowers donations be made to the Bob Trammell Scholarship Fund, c/o PAWS (Warden School District), P.O. Box 2283 Warden, WA, 98857. It was also his wish to donate to the Parkinson's Foundation.
Arrangements are being made through Kayser's Chapel of Memories. Public viewing Friday, Jan. 27 from 2 to 6 p.m. A private family service will be held Saturday, Jan. 28 at 11 a.m. For those who would like to honor Dad, we invite you to watch his service live on Kayser's Facebook page. Interment will follow at Guarding Angels Cemetery.
"We love you, Dad/Papa, and will carry on your legacy of servitude."
Recent Headlines
---