Ybarra works through week three of session
by
REBECCA PETTINGILL
|
January 24, 2023 4:34 PM
OLYMPIA - District 13 Representative Alex Ybarra (R-Quincy) has been adjusting to his new legislative committees and the passage of the only bill he is the primary sponsor for.
"Because nobody's been here for almost three years, everybody's in a wonderful mood," said Ybarra about the start to the new session.
This legislative session, Ybarra is on three completely different committees than he was last year. He is now the ranking member of the Postsecondary Education and Workforce Committee, assistant ranking member of the Environment and Energy Committee and is also on the Innovation, Community and Economic Development, and Veterans Committee.
He said his 16 years of experience working for Grant County Public Utility District will support his position on the Environment and Energy Committee.
"I knew if I got on the (Environment and) Energy Committee that the years I spent in the utility (field) could be (used to) pass laws that made sense and not laws that are ridiculous," said Ybarra. "When you start passing energy bills, you better know what you're talking about because you can really mess things up."
He said the committee would be looking at a lot of new energy bills in the upcoming week so he is focused on doing his research on the bills.
Ybarra is the primary sponsor for HB 1213, a bill concerning compliance with labeling requirements for toiletry wipes. It is also sponsored by Representatives Joe Fitzgibbon (D-Seattle), Ramel, Beth Doglio (D-Lacey) and Nicole Macri (D-Seattle).
The bill states that upon approval of a label by the United States Environmental Protection Agency, the covered entity must submit a label to the department of agriculture for approval. It also extends the deadline for the product labels from 2023 to the later of 2026 or 24 months after a product receives label approval.
The bill was referred to the Environment and Energy committee on Jan. 10. A public hearing was held Jan. 16 with an executive session held three days later. No action was taken in the executive session and it was revisited in executive session on Jan. 23 where it was passed, according to Ybarra.
If passed and enacted, this bill would take effect immediately.
Despite his busy schedule in Olympia, Ybarra looks forward to coming home to the Basin when he can.
"Tell everybody at home, I'm missing home," said Ybarra. "I want to go home and visit."
Rebecca Pettingill may be reached at rpettingill@columbiabasinherald.com.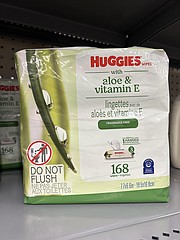 Recent Headlines
---