RECAP: Kraken split games, 'Hawks re-sign Myers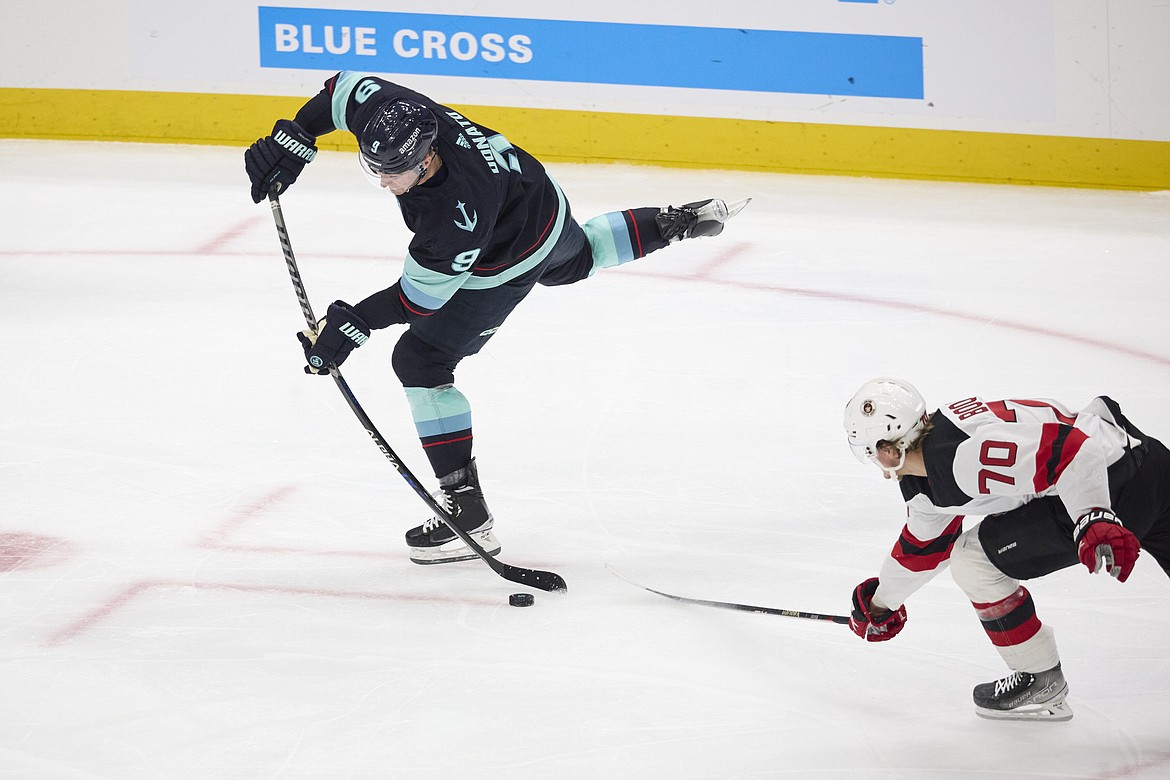 Seattle Kraken center Ryan Donato scored his eighth and ninth goals of the season in Seattle's 4-3 win over the New Jersey Devils last Thursday.
AP PHOTO/JOHN FROSCHAUER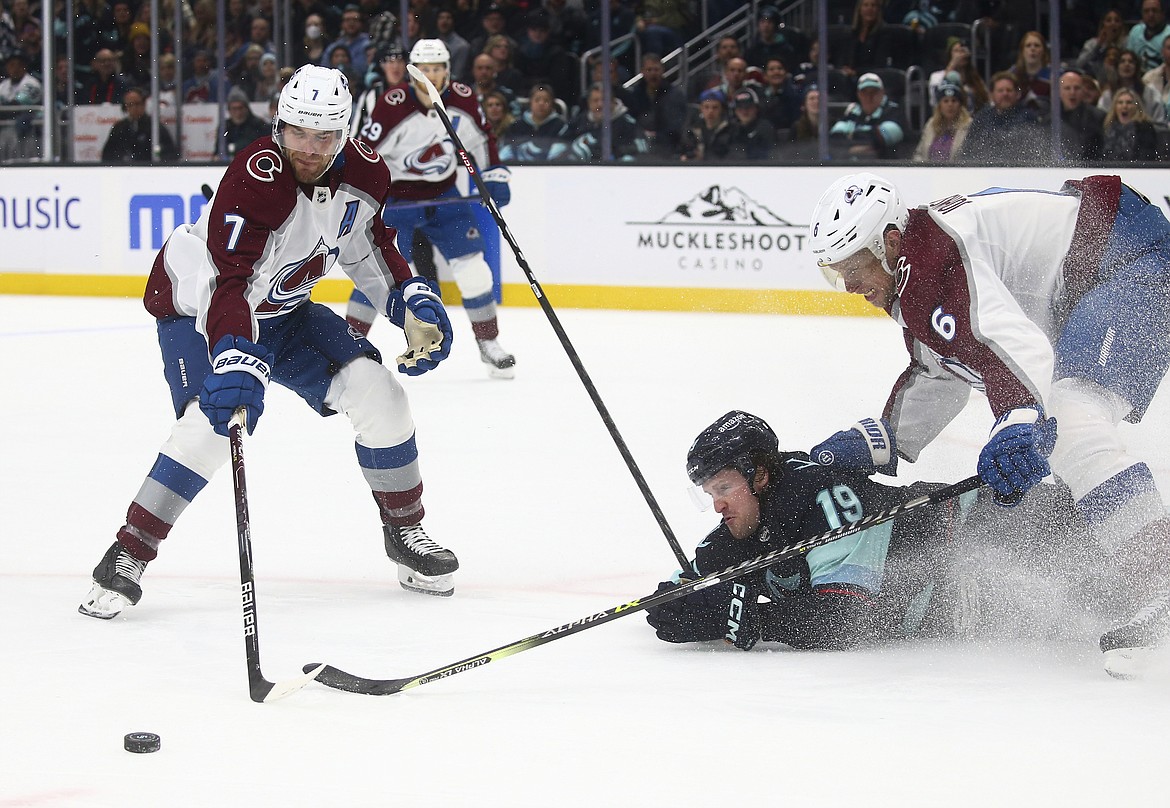 After a 4-3 win over the New Jersey Devils, Seattle fell 2-1 in a shootout to the defending Stanley Cup champion Colorado Avalanche.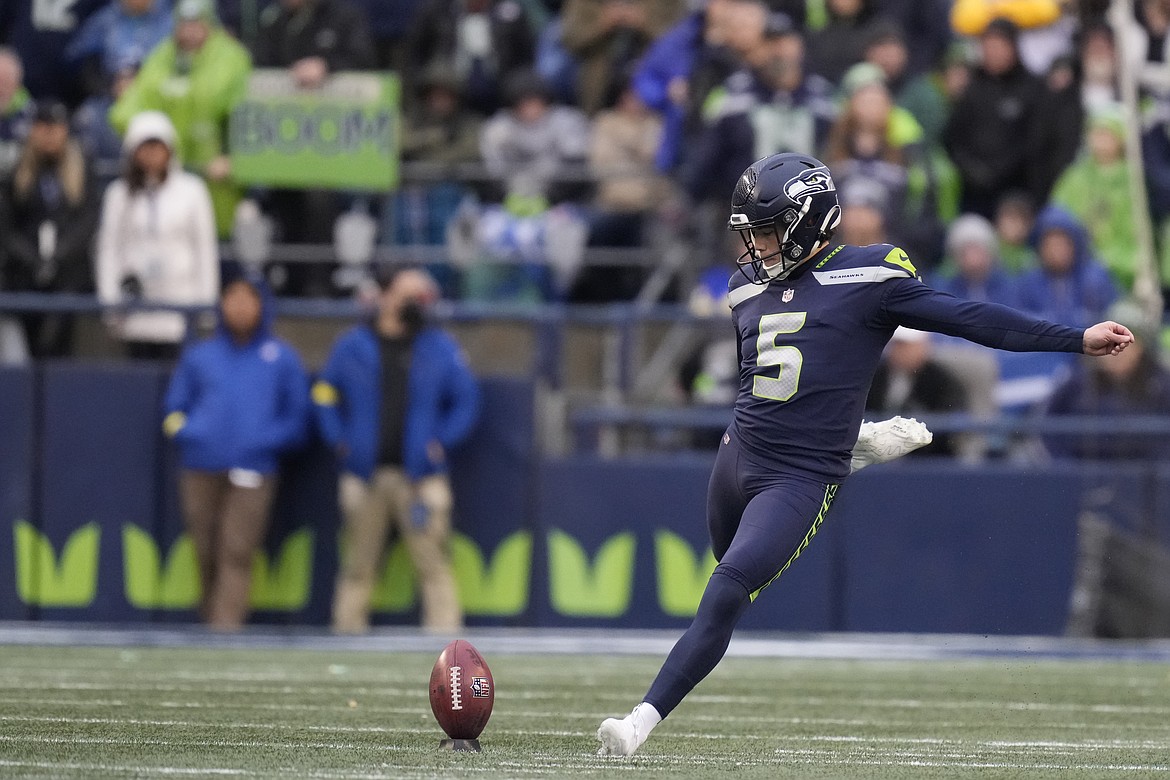 Jason Myers signed a four-year extension with the Seattle Seahawks last week. The extension is worth $21.1 million.
Previous
Next
by
IAN BIVONA
Sports Reporter
|
January 24, 2023 3:59 PM
SEATTLE – With the Seahawks out of the playoffs and MLB's opening day nearly two months away, the Seattle Kraken are the only major professional team in Washington still actively playing.
Kraken
After following up a seven-game win streak with back-to-back losses to the Tampa Bay Lightning and the Edmonton Oilers, Seattle came away with an overtime win over the New Jersey Devils on Thursday night.
Center Ryan Donato netted two goals in the first and second periods to give Seattle an early 2-0 lead. After the Devils rallied to tie the contest at two just over six minutes into the third period, Kraken left wing Brandon Tanev scored his ninth goal of the season two minutes later to once again give Seattle the lead.
New Jersey center Nico Hischier scored the equalizer with under 90 seconds remaining in the game, which forced the game into overtime. In the additional five-minute period, Seattle left wing Andre Burakovsky scored his 13th goal of the year to give the Kraken a 4-3 win over the Devils.
Seattle followed up the win against the defending Stanley Cup champion Colorado Avalanche on Saturday, eventually falling to the Avs 2-1 in a shootout.
Donato quickly answered a Colorado goal in the second period, tying the game at one on an unassisted goal midway through the period. With no goals scored in the third period or overtime, the game ended up going into a shootout.
Donoto and right wing Jordan Eberle missed their shots, and Colorado's Nathan MacKinnon scored on the fourth shot of the shootout. Seattle right wing Daniel Sprong missed his shot, giving the Avalanche a 2-1 win over the Kraken.
The loss dropped Seattle to 27-14-5, but still earned a point to keep them in second place of the NHL's Pacific Division. The Kraken (59 points) stand just behind Vegas (60 points), but one point ahead of Los Angeles and two points above Edmonton as of Tuesday.
Up this week for the Kraken are three-straight home games against Vancouver (Wednesday), Calgary (Friday) and Columbus (Saturday) before the All-Star break begins next weekend.
Seahawks
As Seattle enters the off-season, player signings have already begun. Kicker Jason Myers signed a four-year extension worth $21.1 million, $8.7 million of which is guaranteed. The extension made Myers the NFL's second-highest-paid kicker, only behind Baltimore's Justin Tucker.
Myers led the NFL in scoring with 143 points this season, converting on 34 of 37 field goal attempts and making 41 of 42 extra point attempts.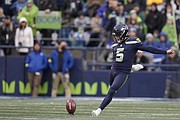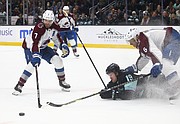 Recent Headlines
---