Postseason prep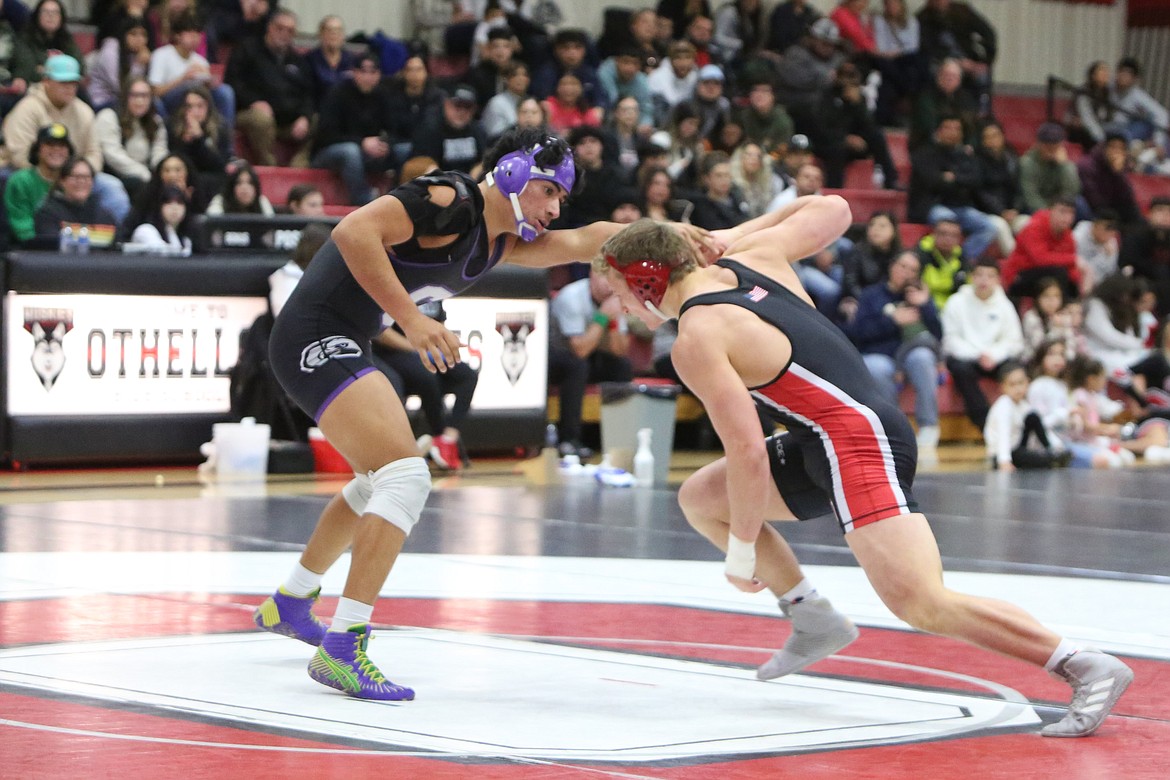 Othello senior Terrill Freeman, right, was one of two Huskie wrestlers to compete in the 195-pound weight class at the Rumble in the Valley tournament over the weekend. Freeman placed fifth.
IAN BIVONA/COLUMBIA BASIN HERALD
Othello's Adriel Flores, right, wrestles against Moses Lake's Ian Anderson at a dual meet on Jan. 17. Both wrestlers placed in the 132-pound weight class at the Rumble in the Valley tournament over the weekend, with Anderson placing third and Flores placing fourth.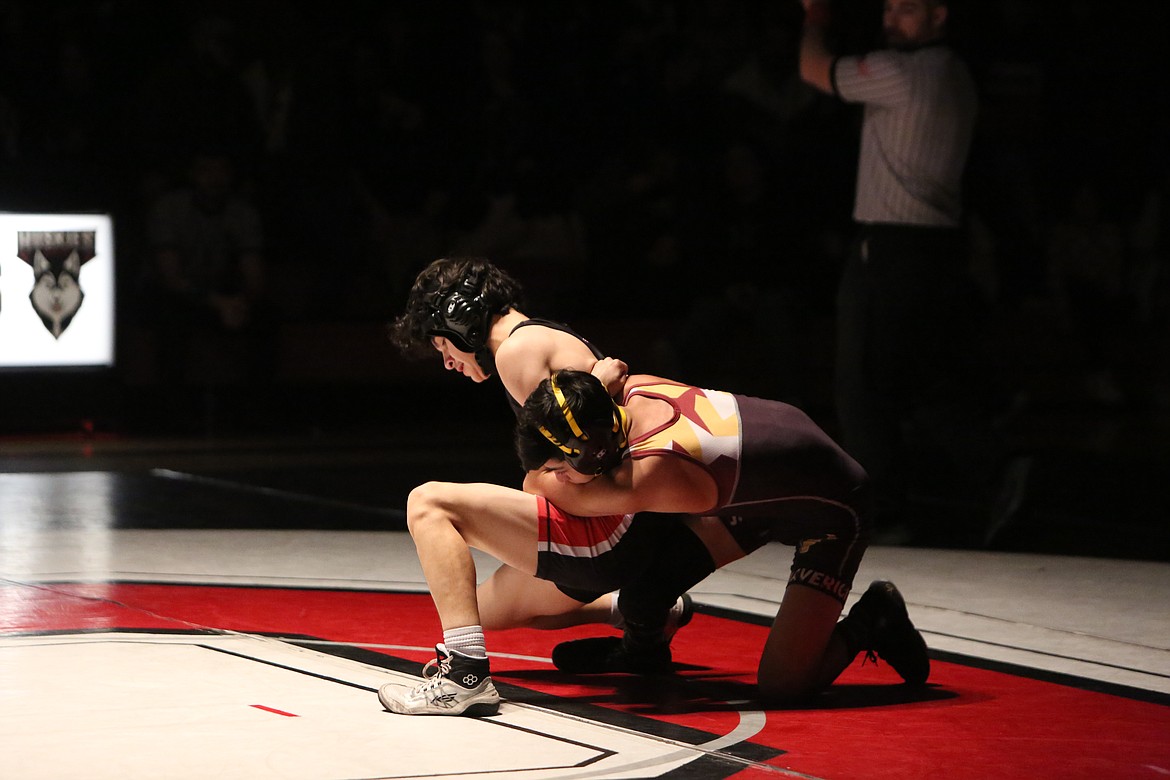 Othello sophomore Christopher Garcia, left, placed eighth in the 106 weight class at the Rumble in the Valley tournament last weekend. Moses Lake freshman Ian Garza, right, placed second.
Previous
Next
by
IAN BIVONA
Sports Reporter
|
January 24, 2023 4:04 PM
OTHELLO – After placing fourth at the Rumble in the Valley tournament last weekend, the Othello Huskies are preparing for a final push to end the regular season strong.
"It was a good, tough tournament for the end of the year," Othello Head Coach Rudy Ochoa II said. "There were good teams, good competition. It gave us what we're looking for, some tough competition at the end."
Following duals against Grandview and Ephrata on the schedule for this week, district competitions are set to begin Feb. 4 for Othello. With the postseason soon approaching, resting wrestlers has become a more common occurrence to give guys a break and give others varsity experience.
"We're resting guys for sure, not necessarily because of match count, but even since last week we've been platooning our guys. Giving different guys a break or a chance to get in the lineup. Our Connell and Moses Lake lineup was about half-and-half."
The decision to rest wrestlers typically depends upon their health and energy level, Ochoa said.
"If kids are looking like they need a break or need to heal up an injury we'd probably sit them out just to get them healthy for postseason," he said.
The approach to the final week of practice before postseason competition is "different every year" according to Ochoa, with decisions coming early next week on how intense practices will be.
"It'll really be fine-tuning, just reevaluating the things that need to be worked on immediately going into postseason," Ochoa said. "Hopefully try and iron out some wrinkles in our technique that we've been seeing."
At the Rumble in the Valley, Othello saw 10 of its 18 wrestlers place inside the top eight of their respective weight classes.
"Mason Russell, he beat a couple of state placers and he beat a state champion in overtime," Ochoa said. "(In the 195-pound class), we had Terrill (Freeman) and Josue (Solorio) there. Terrill placed, we pulled Josue after he lost a close match to the returning state champion from Toppenish. It was 3-0, and it was 1-0 going into about 10 seconds left."
While Othello's varsity wrestlers traveled to Prosser, the remaining wrestlers on the roster went to the Coyote Classic at Kittitas and placed third. Ochoa said this is a testament to the depth of the Huskie roster.
"I hope it's a confidence booster for them, the last three tournaments they've gone to they're all right there in the top teams," Ochoa said. "Hopefully that gives them confidence going into the postseason that, really, they're as good as anybody."
Ian Bivona may be reached at ibivona@columbiabasinherald.com. To read more of his work and see more photos, visit us at www.columbiabasinherald.com.
Rumble in the Valley local results
106
Moses Lake freshman Ian Garza, second place
Othello sophomore Christopher Garcia, eighth place
113
Othello freshman Daniel Gonzalez, seventh place
120
Othello freshman Mason Russell, third place
132
Moses Lake freshman Ian Anderson, third place
Othello junior Adriel Flores, fourth place
Othello junior Alexander Mendes, seventh place
138
Othello senior Forrest Roylance, fourth place
145
Moses Lake junior Dayton Regan, fifth place
160
Moses Lake senior Cody Byers, sixth place
Othello senior Jesus Gonzalez, eighth place
170
Moses Lake senior Brock Clark, sixth place
182
Othello senior Brandon Garza, third place
Moses Lake sophomore Malaki Town, eighth place
195
Othello senior Terrill Freeman, fifth place
220
Moses Lake senior Ashton Sanchez, fourth place
Othello sophomore Anthony Solorio, eighth place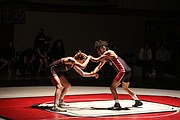 Recent Headlines
---