Pirates score 50 in second half, down injury-riddled Mavs 81-59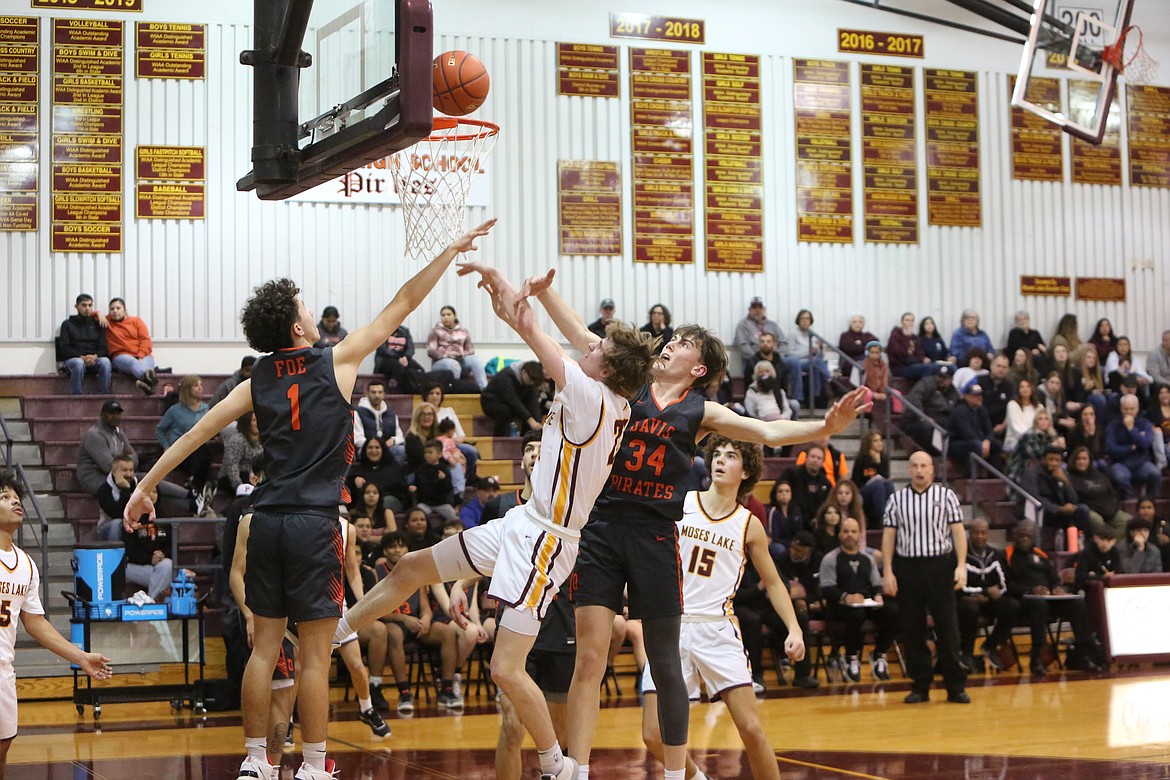 Moses Lake senior guard Blaine Macdonald fights through contact to score a basket against Davis in the second quarter of the Mavericks' 81-59 loss to Davis on Friday.
IAN BIVONA/COLUMBIA BASIN HERALD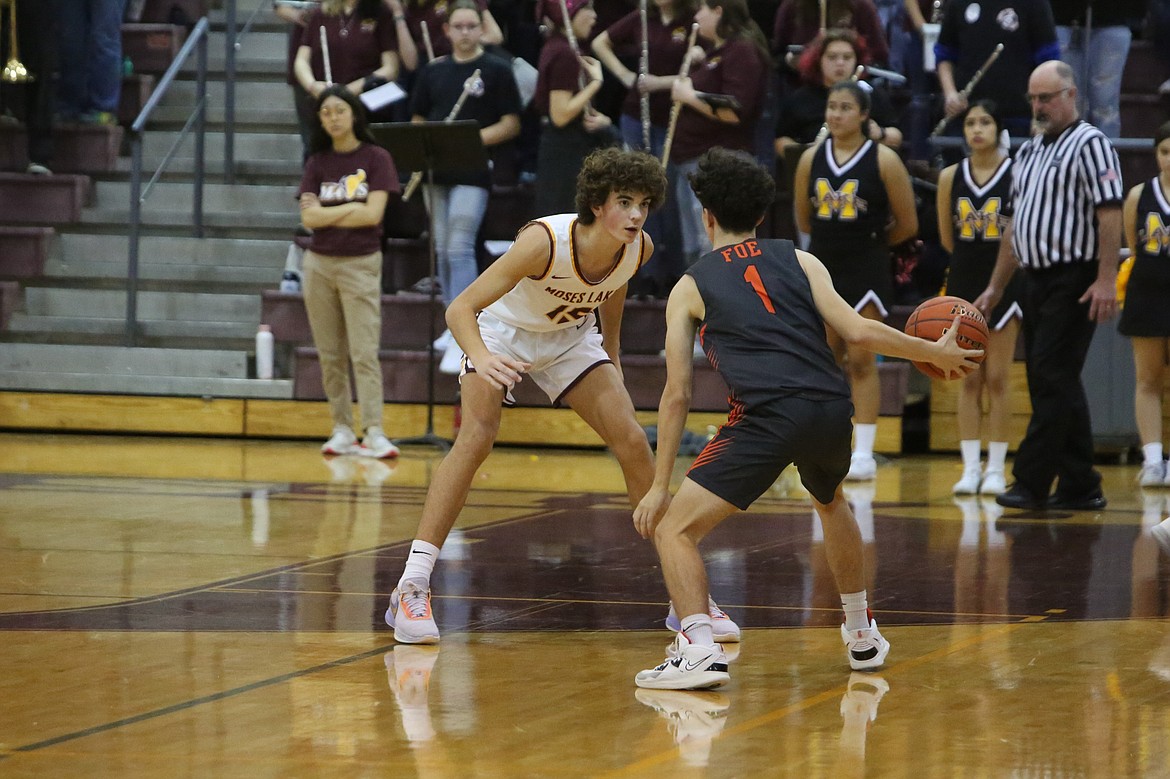 With injuries in the front court, Moses Lake freshman forward Grady Walker (15) made his first career start on Friday night. Walker finished with 14 points.
Previous
Next
by
IAN BIVONA
Sports Reporter
|
January 23, 2023 2:31 PM
MOSES LAKE – Things got off to a hot start for Moses Lake on Friday as the found themselves down 32-31 at the half to Davis despite missing key players due to injuries.
The Pirates began to click in the third quarter, forcing the Mavericks to turn the ball over and scored in transition to take Moses Lake down 81-59.
"If you make them play half-court basketball it's going to be a low-scoring game," Moses Lake Head Coach Jake Hunt said. "Second half, they started to get out a little more in transition and we turned it over. The turnovers in the second half really hurt us."
With injuries in the front court, the Mavericks were forced to play small, starting four guards and playing with five guards on the floor at times on Friday night. Guards Kyson Thomas, Brady Jay, Blaine Macdonald and Hayden Throneberry all got the start on Friday night.
"We're not healthy right now, just a bad time," Hunt said. "We've got to play small ball."
Freshman forward Grady Walker started his first career game on Friday night, with fellow freshman guard Tyce Miller also playing significant minutes due to injuries.
"(Walker) did a good job of staying in the system, he rebounded really well for us," Hunt said. "He did well for his minutes."
A 22-point Moses Lake second quarter was led by Macdonald, who found some success driving to the rim and drawing Davis fouls. The Pirates adjusted in the second half, taking away lanes to the basket.
A coast-to-coast layup by Thomas cut the Davis lead to two shortly after halftime, but the Pirates stepped on the gas and went on a 15-5 run to close out the third quarter.
"I love how we fight," Hunt said. We fought, fought, fought. I told the guys, 'Bend, bend, bend, don't break.' Just keep fighting as much as you can.' I'm super happy with that, how scrappy we are. Even their coach Eli (Juarez) said 'Hey, super proud of how you guys fought, I know how many injuries you've got.'"
With the end of the regular season on the horizon, the Mavericks return to the court against Sunnyside on Friday. Hunt hopes to have some players return for the matchup against the Grizzlies.
"Hopefully we can come back Monday and get our guys healthy," Hunt said. "Get ready for next week, we've got Sunnyside at home, that'll be a big one."
Box Score
Moses Lake 9-22-8-20: 59
Davis 17-15-19-30: 81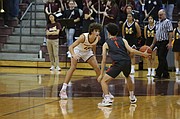 Recent Headlines
---