Samaritan officials look to gather community reaction at open house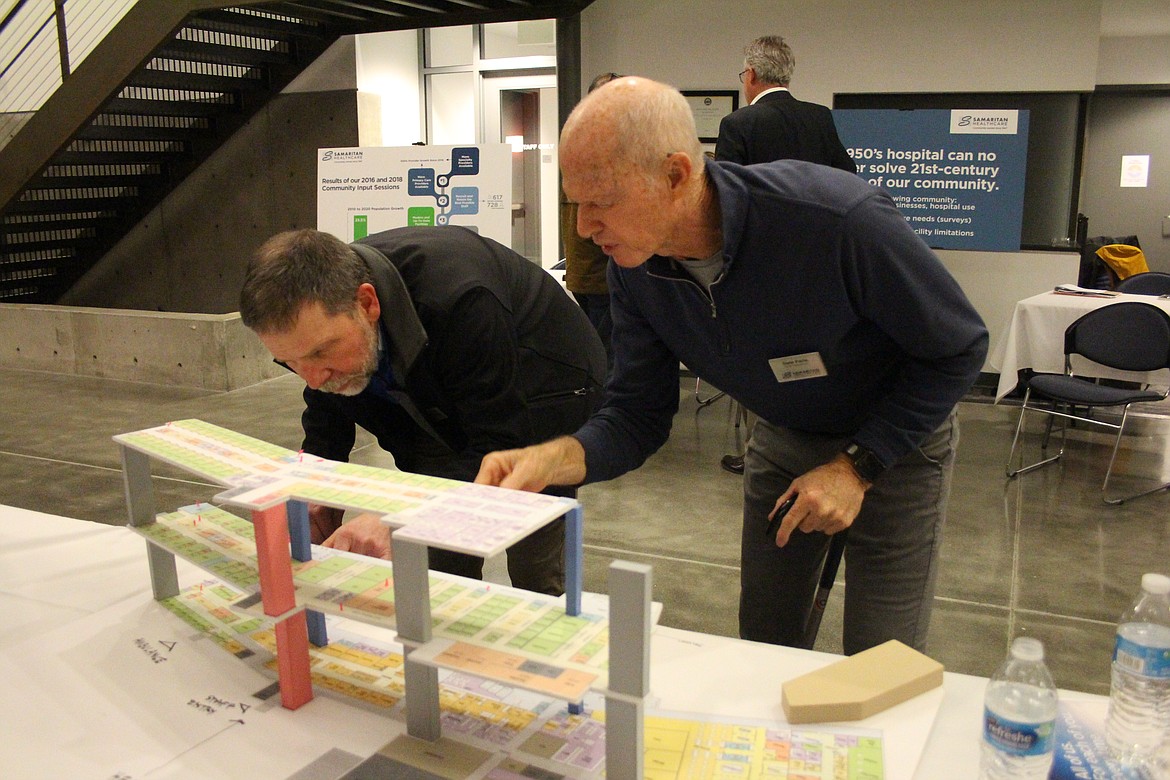 Samaritan Hospital Commissioner Dale Paris, right, shows a tentative floor plan for the new hospital to district patron Gregg Fletcher.
CHERYL SCHWEIZER/COLUMBIA BASIN HERALD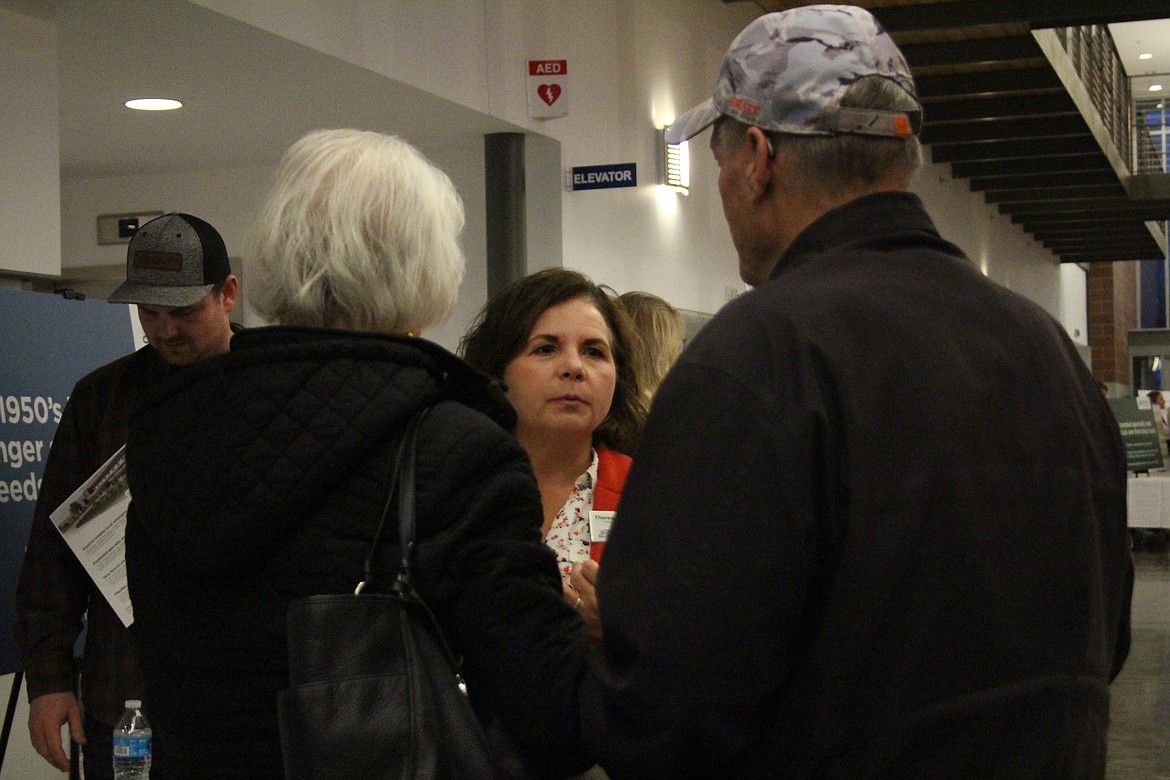 Samaritan Healthcare Chief Executive Officer Theresa Sullivan, center, talks with visitors to the Samaritan open house.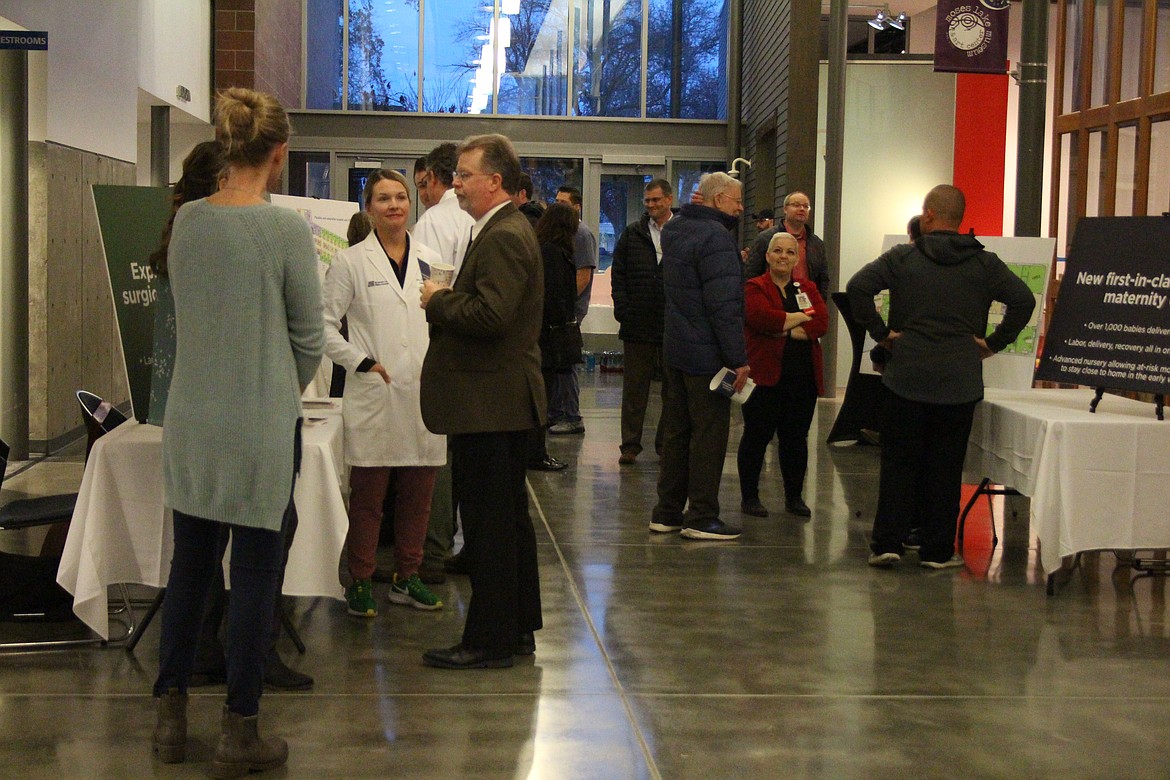 Samaritan Healthcare officials shared some of the options for a new Samaritan Hospital at an open house Wednesday.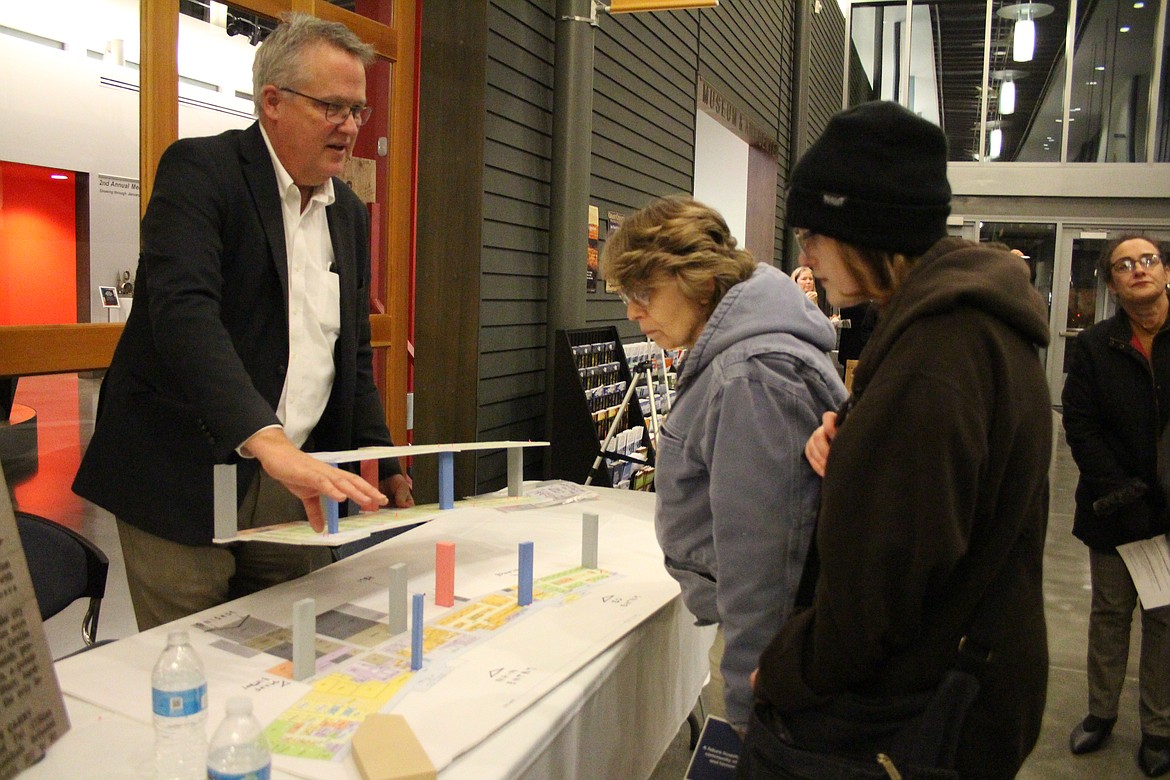 Consultant Joe Kunkel, left, shows a proposed layout of the new Samaritan Hospital to visitors at a hospital-sponsored open house Wednesday.
Previous
Next
by
CHERYL SCHWEIZER
Staff Writer
|
January 20, 2023 1:30 AM
MOSES LAKE — Samaritan Healthcare officials displayed their proposals for a new Samaritan Hospital at an open house Wednesday evening, part of their ongoing effort to solicit public opinion and ideas on the project.
Samaritan commissioners originally approved the construction of a new hospital in late 2018, and groundbreaking tentatively was scheduled for summer 2020. The COVID-19 pandemic discombobulated that timetable. In addition, Samaritan was affected by the same changes that hit healthcare systems nationwide. Hospital board chair Katherine Christian said officials wanted to come back to the community and explain the new realities.
"We really want to get the community to see what we're hoping to do, and get feedback from the community about how they see the need, and what questions they have regarding us moving forward," Christian said.
A 50-bed hospital was approved in 2018, and models of the proposed design were on display at the open house. Prior to the pandemic, Samaritan officials anticipated the project could be completed without the need for a bond approved by district voters.
"We believed that we could do (the project) out of hospital funds. Which if we could, definitely that would be our preference," Christian said.
The pandemic changed that. Operating costs increased dramatically, the result of higher prices for supplies and labor. Construction costs also increased, Christian said.
"The finances simply are not there, between the increasing cost of building, which has been huge over the last three years, and changes in hospital costs that reduce our ability to fund as much as we hoped we'd be able to," she said. "We can't do it without some dramatic change in finances."
A voter-approved bond is one option under consideration. Gretchen Youngren, Samaritan director of development and communications, said the possible amount of a bond, and what it would cost district property owners, is still to be determined.
Commissioners will have to make a decision soon on whether or not to submit a bond proposal to voters or decide what to do with the existing hospital. Hospital commissioner Dale Paris said the trends that led commissioners (including Paris) to opt for a new hospital are still there.
"I want people to understand the need," Paris said. "Because the need isn't going to get any less. It's going to get bigger."
Rhonda Cacchoitti said she supported the idea of a new hospital before the pandemic, and the open house reinforced that support. Cacchiotti and her husband Dino, an orthodontist, own property in the hospital district. Dino Cacchoitti said the taxes that would come with a construction bond would have an impact on his businesses, but that it's time for a new hospital.
"We're going to need that place," he said. "No one likes new taxes, but sometimes it's just necessary."
Christian said enlarging the hospital would be difficult on the current site. The Moses Lake office of the East Columbia Basin Irrigation District is next door, and Christian said purchase of the irrigation district building has been discussed in the past, but isn't feasible.
"The rules that govern their selling or us buying, does not work for them or us. It was considered a number of years ago, but because they are owned in a different way, it was not financially feasible. We considered it – we thought it sounded great. But because of the rules that governed them, we could not make that arrangement," Christian said.
The hospital will not close regardless of the fate of the new facility, she said, but the kind of services it can provide would be more limited on the existing site. Some services have outgrown the existing facility already.
Youngren cited the emergency room as an example. The emergency room is designed to accommodate about 15,000 patient visits per year, and in 2022 had about 24,000 patient visits.
"There's a lot of investment in our community that is going to go along with (a new facility)," Christian said. "So it's not a simple 'Spend this money;' it's how it's going to impact everybody's lives in the community."
Cheryl Schweizer can be reached via email at cschweizer@columbiabasinherald.com.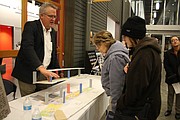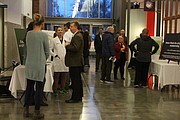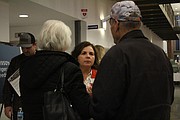 Recent Headlines
---