Odd jobs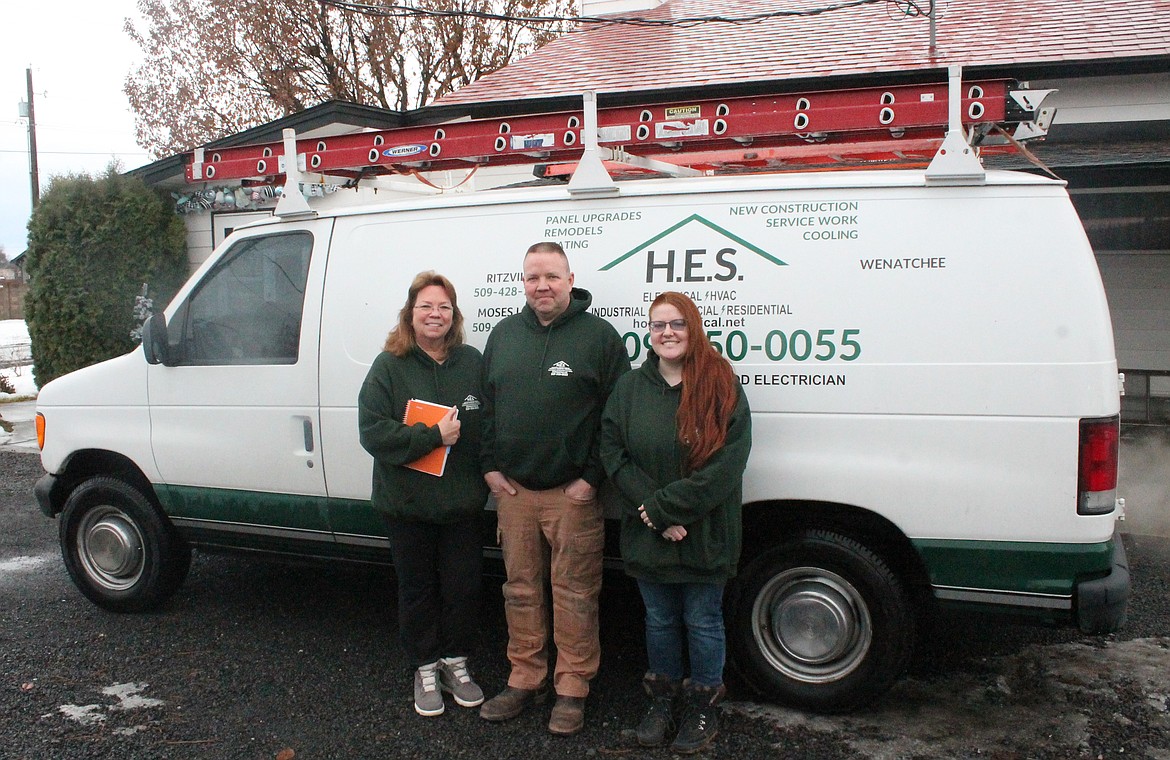 From Left: Tina Southard, James Anderson and Grace Anderson stand with a Home Electrical Services truck outside the company's headquarters in Moses Lake. The company has built a reputation for itself by signing on to do unique electrical work.
JOEL MARTIN/COLUMBIA BASIN HERALD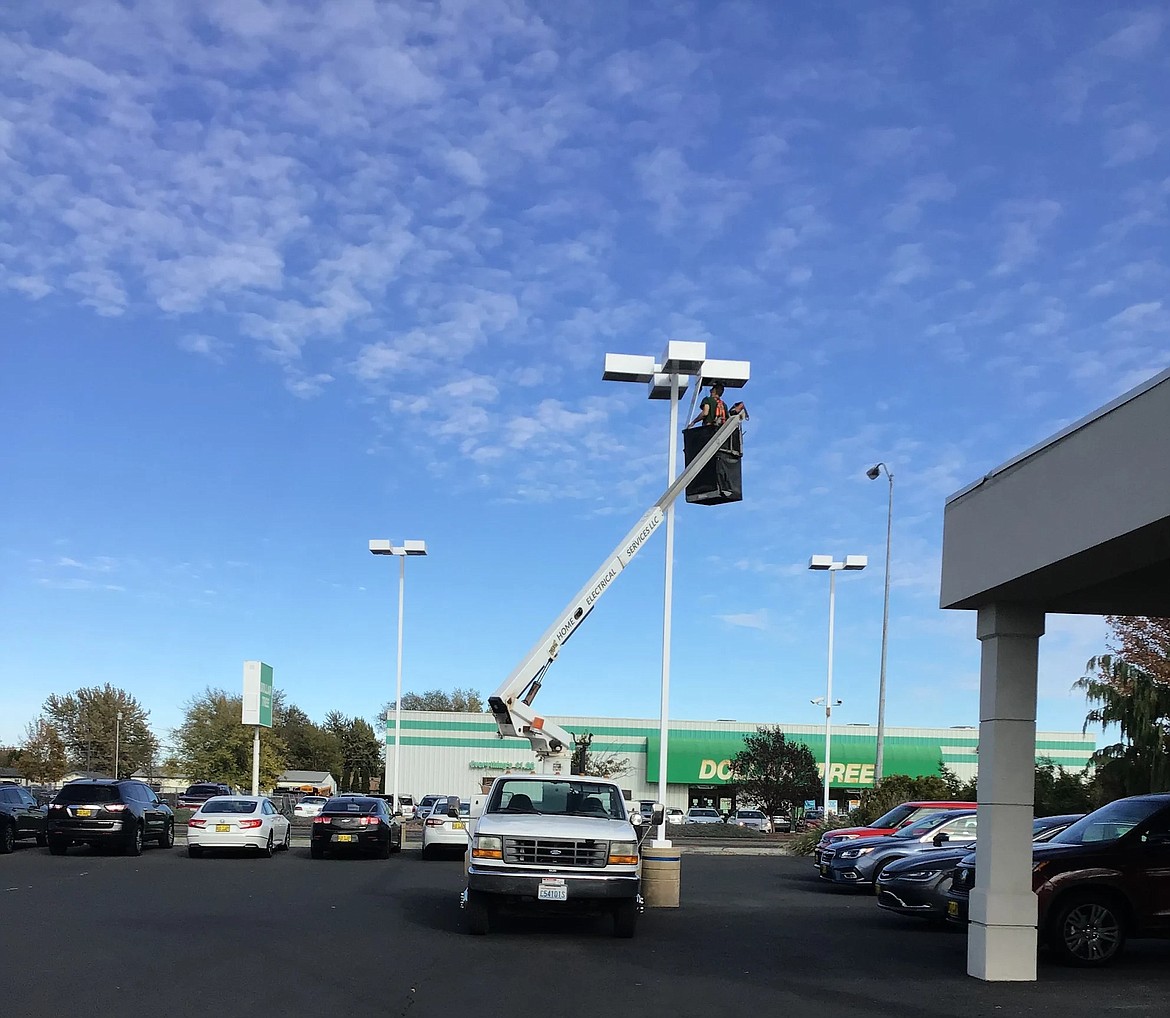 A Home Electrical Services electrician steps up – and up and up – to repair a light.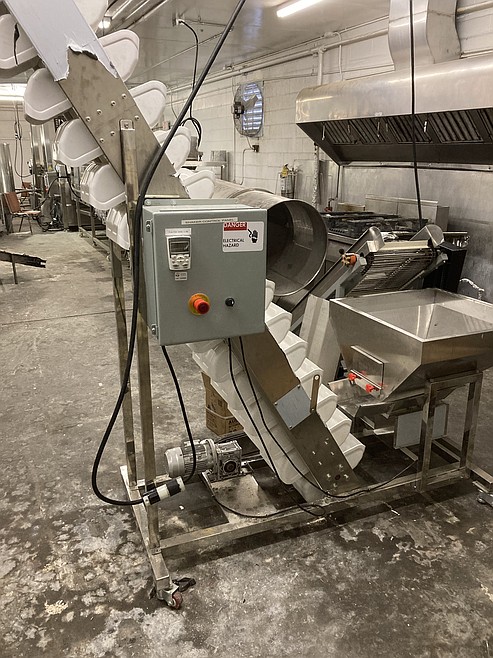 A segment of a churro manufacturing line Home Electrical Services revamped. The project took two years because the entire system had to be brought up to U.S. standards.
Previous
Next
by
JOEL MARTIN
Staff Writer
|
January 20, 2023 1:30 AM
MOSES LAKE — James Anderson likes odd jobs. And sometimes they get pretty odd.
Anderson is the owner of Home Electrical Services, based in Moses Lake. The name may sound pretty ordinary, but HES' repertoire is anything but. Anderson prides himself on taking on jobs other places don't want to do.
"We recently did a churro line in Connell," Anderson said. "And we had to set it all up and hook it up for him. It was a two-year project. It took two years to get it done. We just finished it."
Anderson started Home Electrical Services in 2016. It's his third time around being an electrical contractor, he said. Originally from Iowa, Anderson, 54, moved with his sister Tina Southard to the Everett area in 1984 and became an electrician in 1988, he said.
"My last big job was in Auburn and I was commuting from Marysville to Auburn every day," he said. "And that's finally what made us leave that side of the state. I'd leave our house at 4:15 every day and I'd get home about 6:30 p.m. That's not working."
Home Electrical Services is a family operation, Anderson said. Southard works for the company as well, and Anderson's daughter Grace serves as dispatcher. The company is based in Moses Lake but covers a large chunk of Eastern Washington.
"We have a truck in Ritzville that services Spokane," he said. "And we have a truck in Wenatchee that services that end and then we have three trucks here that service Grant County." The Wenatchee truck goes as far out as Twisp and Peshastin, he added.
Home Electrical Services does mostly service work on existing installations, Anderson said, which means they often have to fix things that someone else didn't. With the churro manufacturing equipment, he said, he had to bring imported machinery up to U.S. standards.
"They bought equipment that wasn't UL listed," he said. "It wasn't listed to be in America. And so it took two years to go through the process."
A similar thing happened with a hydro dipping operation in Moses Lake, Anderson said. The equipment had been imported from China and had to be brought up piece by piece to meet U.S. safety standards.
"It took about a year to get all the equipment listed and wired and rewired again," Anderson said. "Nobody else would touch it. They've already told them. And I'm like, 'Well, if you pay me I'll do it.' And it cost him a lot of money, but it takes a lot of money to do it."
The willingness to tackle jobs nobody else wants to has paid off, Anderson said. Home Electrical currently has a 4.9 rating out of on Google and glowing reviews.
"We do a lot of weird stuff," Anderson said. "Like the RV park in Soap Lake. Their service melted; it was a $100,000 job. We redid the entire RV park. I'm talking from fixing a light at REC to adding a receptacle for grandma. It's that wide of a breadth."
Patience and willingness to figure things out are indispensable, Anderson said.
"I know what I'm doing. I'm patient and willing to take the time to research it. And I have some really good contacts ... You have to know the right people. I've been doing this for 32 years so if I don't know (something) I have contacts on the west side that help me find the people who do. It's just patience, being patient and longsuffering with customers where it's a weird project."
Anderson and Southard also volunteer with the Open Doors Sleep Center in Moses Lake, and Southard said juggling the two can get tricky.
"It always happens on the day that we're doing (volunteering) that we have emergency service calls. People's power's out and we have to go to restore power."
"I was answering phones and advising and doing the sleep center lunch," Anderson said. "Which is my job. But it is also a joy."
Joel Martin may be reached at jmartin@columbiabasinherald.com.
Home Electrical Services
www.homeelectrical.net
509-350-0055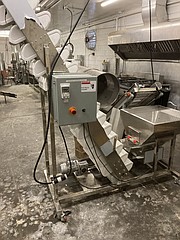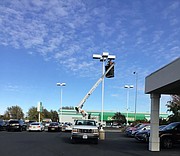 Recent Headlines
---