Cougars run away with wins over Walla Walla Valley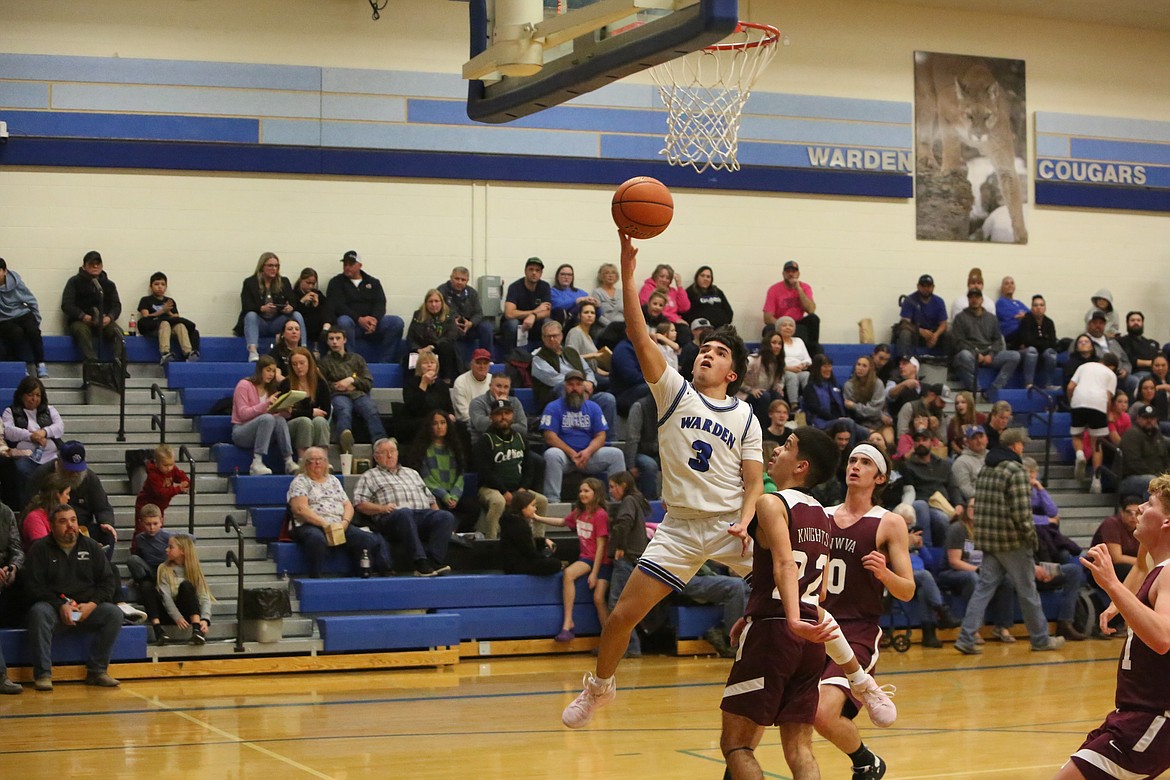 Warden sophomore point guard Anthony Gutierrez drives to the rim in the first quarter of the Cougars' 70-50 win over Walla Walla Valley Academy on Thursday night.
Ian Bivona/Columbia Basin Herald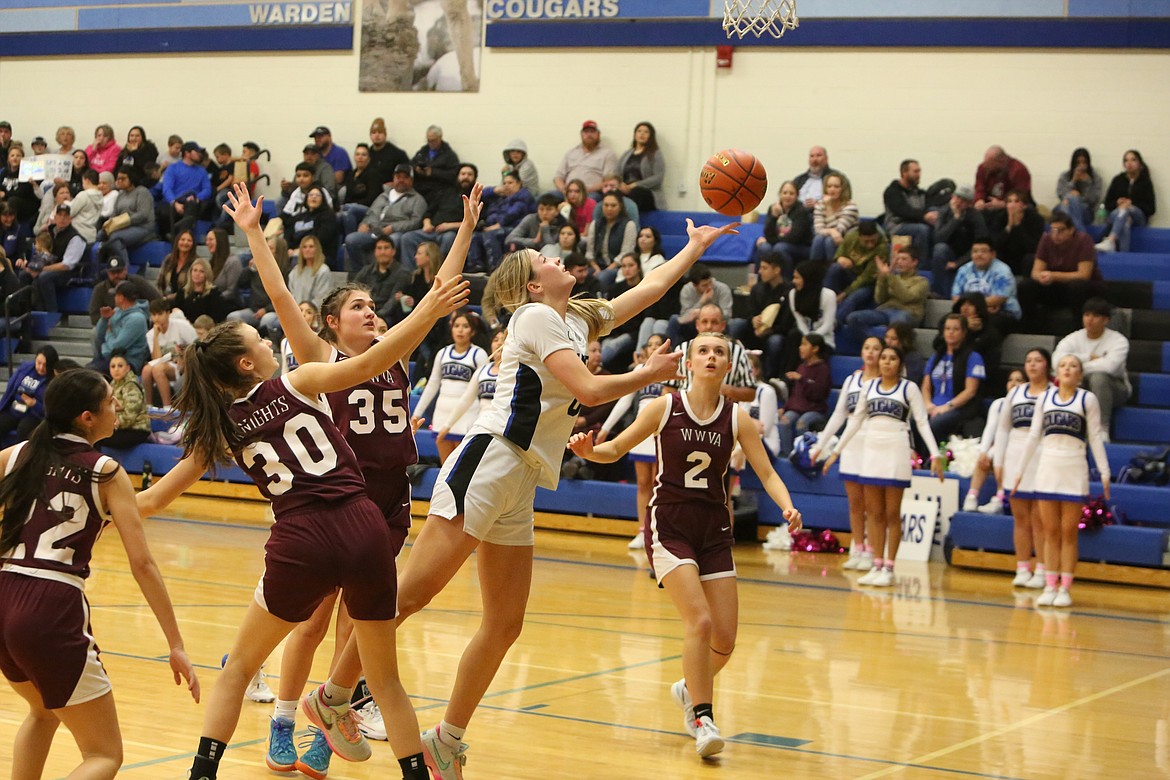 Junior Lauryn Madsen, pictured evading defenders while shooting a layup, led the Cougars with 24 points on Thursday night.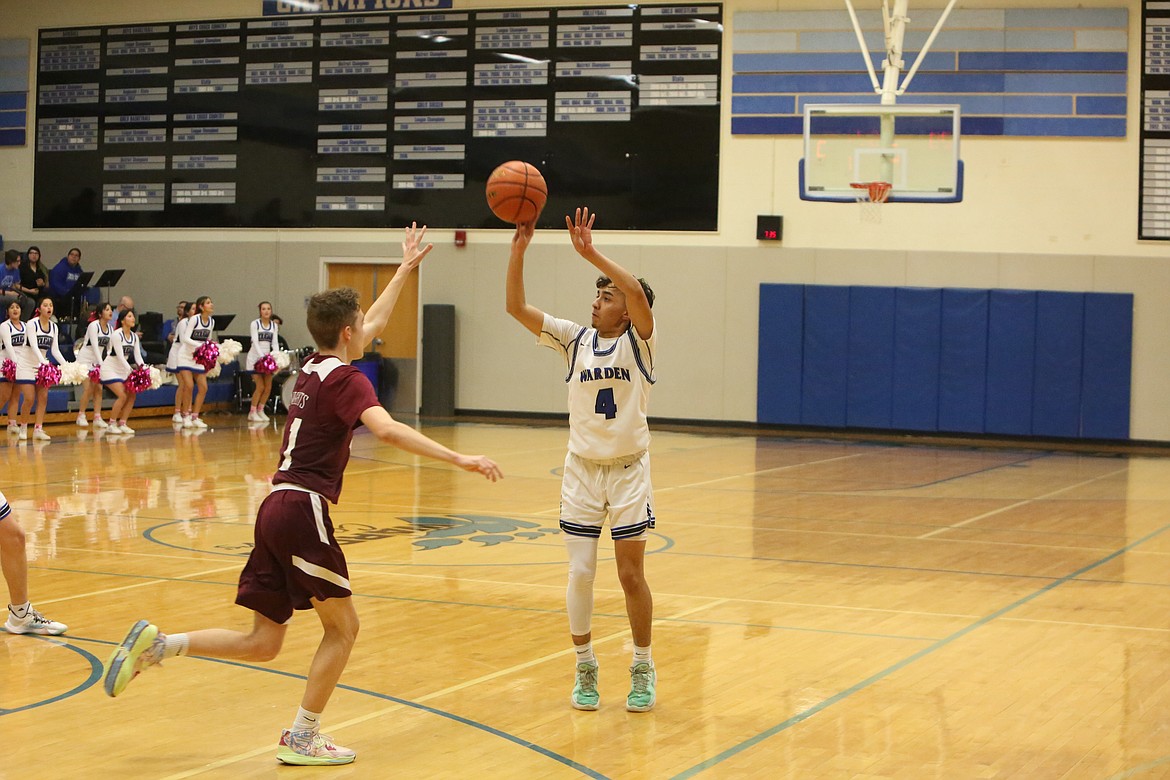 With a defender running toward him, Warden's Javier Oronia attempts a three-pointer in the first quarter against Walla Walla Valley.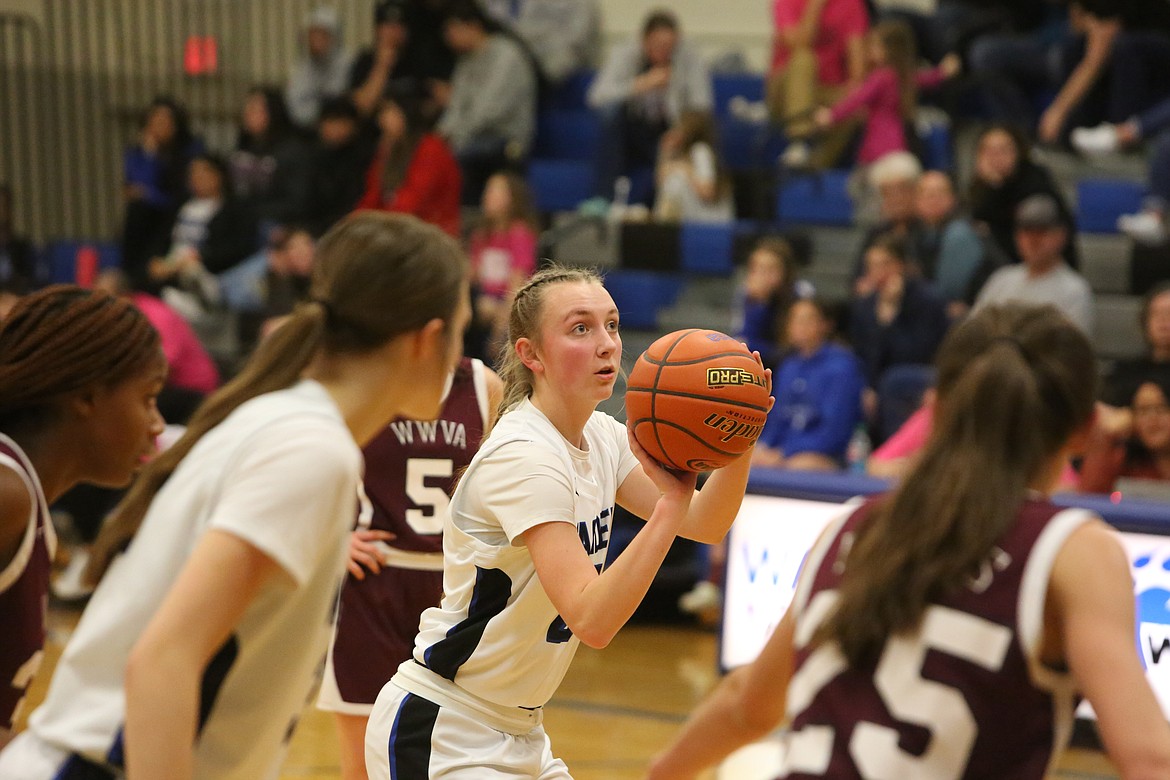 Warden junior forward Molly Sackmann shoots a free throw against Walla Walla Valley. The Lady Cougars won 64-23 over the Knights.
Previous
Next
by
IAN BIVONA
Sports Reporter
|
January 20, 2023 11:53 AM
WARDEN – Both the Cougar boys and girls basketball teams won convincingly over Walla Walla Valley Academy on Thursday night, with the girls dominating to a 64-23 victory and the boys winning 70-50.
The Warden girls led by 14 at the end of the first quarter thanks to three-pointers by Lauryn Madsen, Quinn Erdmann and Jlynn Rios, and continued to keep their foot on the gas to cruise to a 34-14 halftime lead.
"I felt like we were not totally ready to play, a little bit on cruise control," Warden girls basketball Head Coach Josh Madsen said. "It's nice for them to hit some threes, I would've liked to see us attack the basket a little bit more. I thought we were a little complacent at times."
The Cougars were able to use their press defense, which they recently started to use again in games, to force the Knights into numerous turnovers and 10-second violations.
"We've got to get back to working on stuff to get ready for playoffs," Madsen said. "We decided we needed to start with our press, we haven't ran it for a few weeks. It looked a little rough, a little bit slow."
The win was the sixth in a row for the Warden girls, who now sit at 11-4 with only four games remaining in the regular season. Lauryn Madsen led the Cougars in scoring with 24 points followed by Erdmann with 13 points.
"The wins are great, I'm more concerned with how we're winning," Madsen said. "Even tonight, there was a lot of stuff that I wasn't super happy about, that we have to address and fix to get better."
In the boys game, Warden took a 21-12 lead after the first eight minutes thanks to eight first-quarter points by Owen Cox. The junior guard ran down the floor in transition to get the Cougars going in the first quarter and later led to open shots for his teammates.
"I just ran the plays that coach has for us, and got open looks for everyone," Cox said.
Warden junior Javier Oronia started the second quarter with a five-point run of his own, making a second-chance three before stealing the ball on the next Walla Walla Valley possession and laying the ball in. Warden had success all night in the transition game.
"They're a very good shooting team, so playing them in a half-court set was very tight, very close," Erdmann said. "It was way better when we can get out and get open looks."
Oronia hit another three to start the third quarter, sparking a 19-point third quarter for the Cougars, stretching the lead to 15 by the start of the fourth quarter.
"We're starting to trust one another," Erdmann said. "We're starting to see it, the defense is getting better."
Walla Walla Valley attempted a comeback and managed to cut the deficit to 11, but the Cougar defense stalled out any hopes of seeing that come to fruition. Warden walked off its home floor with a 20-point win
"We played really good defense and ran the plays really well," Cox said.
The Warden boys and girls both return to the court Friday, Jan. 27 at home against Columbia (Burbank).
Box Scores
Girls
Warden 20-14-26-4 63
WWVA 4-10-7-2 22
Boys
Warden 21-13-19-17 70
WWVA 12-13-13-12 50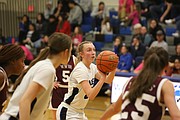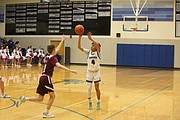 Recent Headlines
---