Ephrata OKs agreement with Desert Plains developer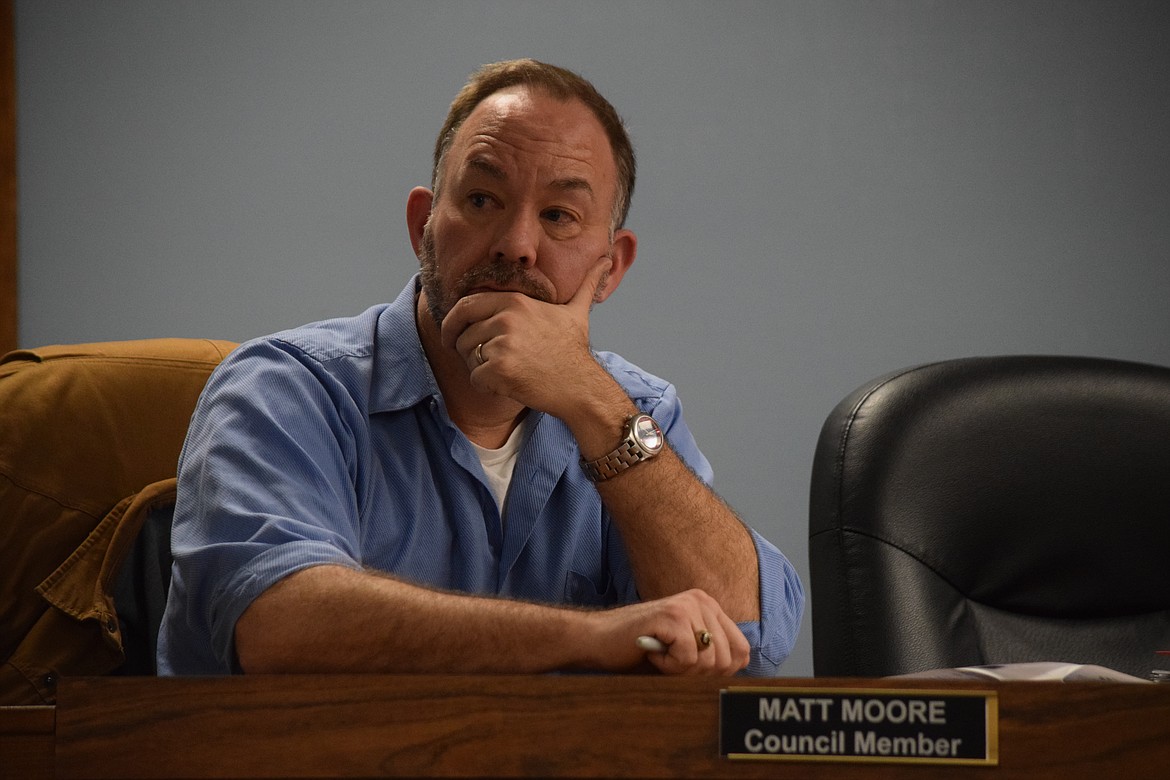 Ephrata City Council Member Matt Moore listens intently during a regular meeting on Wednesday. Moore said he felt the city had a duty to protect taxpayer funds when working with developers.
CHARLES H. FEATHERSTONE/COLUMBIA BASIN HERALD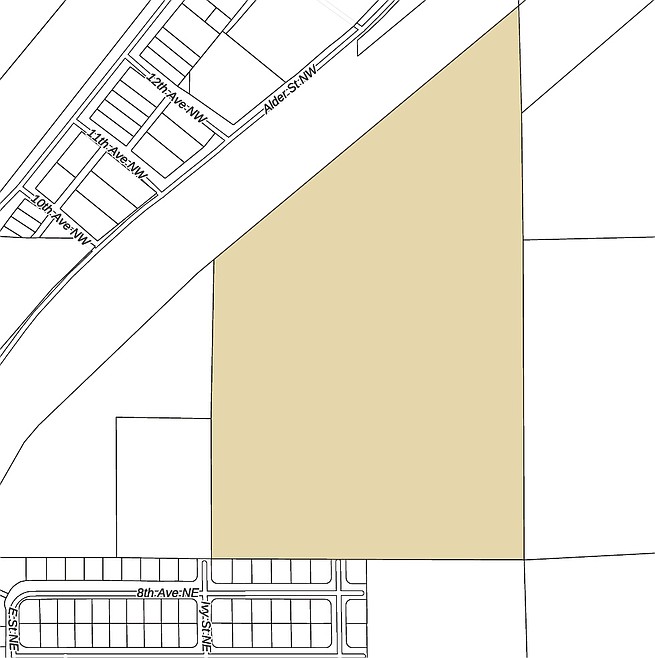 The location of the 58-acre, 329-lot Desert Plains subdivision in northeast Ephrata.
Previous
Next
by
CHARLES H. FEATHERSTONE
Staff Writer
|
January 19, 2023 5:03 PM
MOSES LAKE — The Ephrata City Council on Wednesday unanimously approved an agreement with the developer of a large, proposed 329-lot subdivision to cover the cost of negotiating a developer agreement with the city.
"One of the clauses (in the development agreement) was reimbursement of the city consultant in developing that agreement," said Ephrata City Attorney Anna Franz after the meeting.
The council initially approved the plat for the 11-phase, 58-acre Desert Plains development, proposed by Jeff and Lisa Fairchild north of 8th Avenue NE and east and south of the Burlington Northern Santa Fe Railroad tracks that bisect the town, in October. However, that conditional approval gave the city 90 days to negotiate a detailed agreement with the developer outlining how the developer will address environmental mitigation and landscaping concerns as well as deal with the buffer with the BNSF rail line.
"That 90 days expires tomorrow," Franz told council members during the regular Wednesday evening meeting.
Franz said the cost of crafting the development agreement came to just under $10,000, and the city would have to determine whether that cost would be borne by Ephrata taxpayers or by the developer and — eventually — future home buyers.
As part of the agreement, the developer has requested to build duplex homes on some of the lots, with the city allowing up to 36 lots to house duplexes, according to the agreement.
Council Member Matt Moore said he appreciated that paying for the agreement adds a cost to the developer, but believed the council needed to consider the interests of city taxpayers first.
"I am very open to the fact that a lot of these ventures are very cash flow sensitive," Moore said. "I think the people were pretty strongly in consensus that the city shouldn't have to absorb the bill for the fact that we're renovating our own policies."
Property owner and developer Jeff Fairchild told council members that he would like some flexibility in reimbursing the city, noting that while a development that size would likely take eight years to complete, the Desert Plains subdivision would likely be fully built in 10.
"And so we're looking for some leeway to that. I understand there's a developer's cost," Fairchild said.
Charles H. Featherstone can be reached at cfeatherstone@columbiabasinherald.com.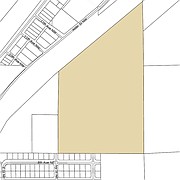 Recent Headlines
---