WDFW examines fishing on Moses Lake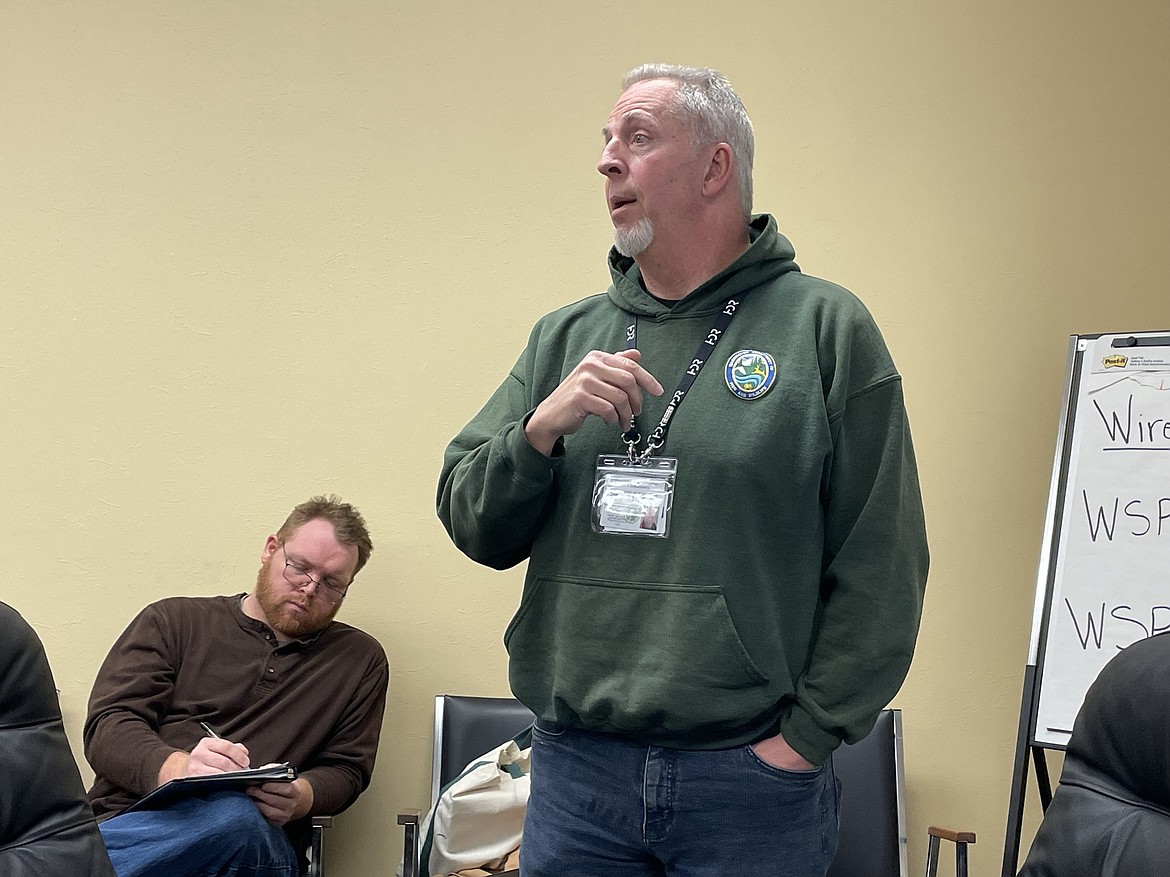 Washington State Department of Fish and Wildlife warm-water fish biologist Marc Peterson presents information on Moses Lake fish counts gathered from surveys of anglers on the lake as well as department netting on walleye in October 2020 to members of the Moses Lake Watershed Council on Tuesday. Elliott DeLong, the operations manager for the Columbia Basin Conservation District, is sitting behind him.
CHARLES H. FEATHERSTONE/COLUMBIA BASIN HERALD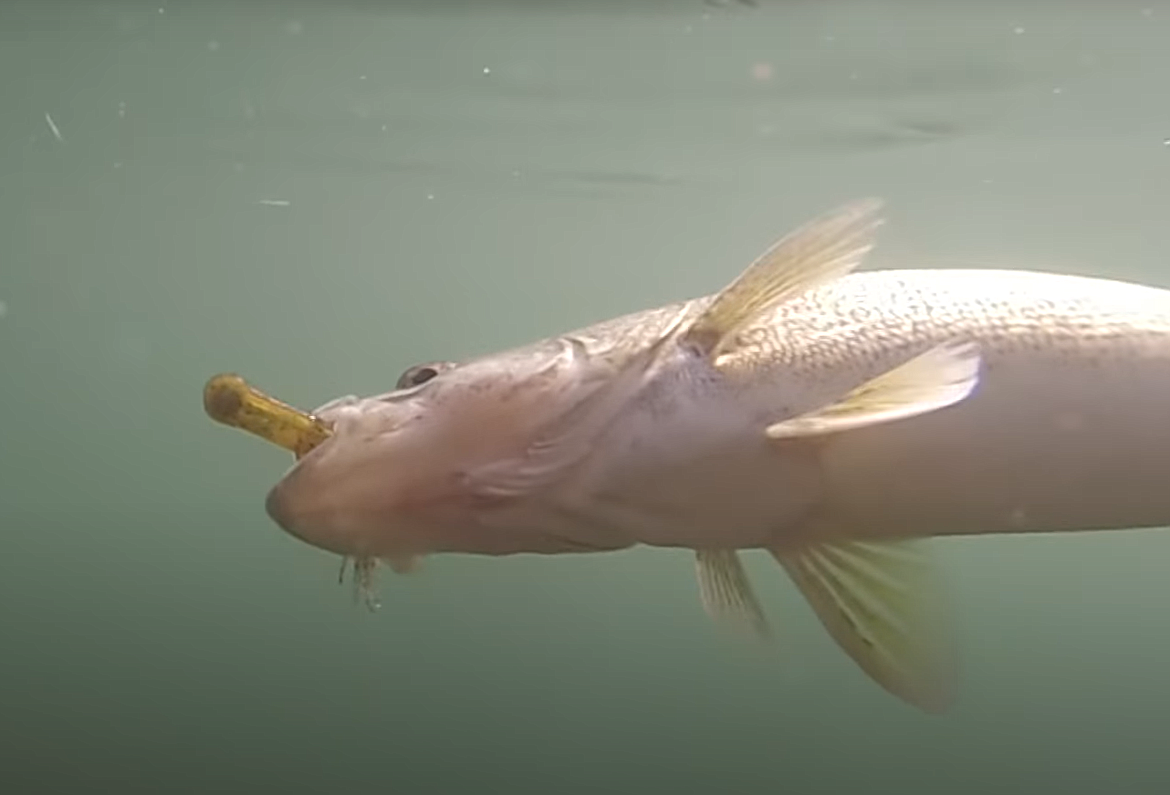 A walleye on the hook fights against the fisherman reeling it in. The quality of walleye fishing and recreation in general on the actual body of water in Moses Lake is closely monitored by the Washington State Department of Fish and Wildlife.
Previous
Next
by
CHARLES H. FEATHERSTONE
Staff Writer
|
January 18, 2023 1:30 AM
MOSES LAKE — Anglers on Moses Lake in 2020 spent around 77,000 hours casting their lines for fish, both from their boats and from onshore, according to Washington State Department of Fish and Wildlife lead warm-water fish biologist Marc Peterson.
"Which sounds like a lot," Peterson said during a Tuesday presentation to the Moses Lake Watershed Council. "But I'm not sure it is."
That 77,000 hours amount to nearly 9 years of total fishing time — all in a year Gov. Jay Inslee banned all fishing from March 24 through May 5 as part of the state's response to the COVID-19 outbreak.
"Do you have any comparisons as to the number of license sales prior and subsequent years just to see how far off those numbers might be based on the lack of fishermen?" asked Jeff Foster, a member of the board that oversees the Moses Lake Irrigation and Rehabilitation District.
Foster said he understood that in 2020, the first year of the pandemic, anglers from the West Side were simply not coming to Moses Lake to fish.
"It'd kind of surprising. I thought we were going to take a huge hit. And really, the last couple of years were decent," Peterson responded. "Not maybe as good as the last couple of years. But licensed sales, no big deal."
The Moses Lake Watershed Council was established in 2018 in response to several years of blue-green algae outbreaks on the lake to coordinate local government efforts to improve lake water and help keep the lake clean for recreation — including fishing.
Peterson presented data on fish numbers and the fish catch DFW collects from a set of surveys the department conducts in Moses Lake every three years. DFW last conducted its creel surveys — where department biologists ask anglers what they've caught and how long they were out on the lake — of Moses Lake anglers and its Fall Walleye Index Netting surveys in October 2020, and will be out on the lake again in 2023, Peterson said.
According to the data, Peterson said during those nearly nine years of total fishing time on Moses Lake in 2020, anglers caught 4,597 walleye from boats out on the lake and threw back 318, while onshore fishers caught 122 walleye and three back 19 of them. A DFW survey of fishing opportunities in the north-central counties of Washington published in 2022 notes that Moses Lake has year-round fishing opportunities and is especially good for walleye, smallmouth, largemouth bass, black crappie, and yellow perch.
The busiest month for anglers on Moses Lake in 2020 was nearly 28,000 hours in May, nearly all of them in boats on the lake, Peterson told Watershed Council members. He added that the closure of the Alder Street fishery during the spring as a result of Inslee's order probably had an effect on the overall fish catch in Moses Lake, but it's hard to tell exactly what the effect was on the rest of the fishing season.
"There's this big spike from April through July," Peterson said, noting the 2020 season looked relatively normal. "Like you would expect everybody's out in the summertime fishing for bass and walleye and stuff like that."
Peterson said the department has collected this data on local water bodies since 2002 as part of an effort to smooth out the boom and bust population cycle of walleye in Moses Lake. Currently, the lake's walleye population is able to maintain itself naturally, though some years are better than others, Peterson explained.
"You have times where you get two good years in a row of good recruitment, and that ends up producing pretty good fisheries. Then you have – like we've seen in our data – you might get three or four years of really low recruitment, and then fishing sucks. And everybody thinks the fish are all gone," he said.
Peterson said DFW surveys all boaters on the lake, even those who aren't out on the water to fish, and is waiting for clearance from the department to provide that information to the watershed council. According to council member and Cascade Marina owner Ron Sawyer, it would be the best data the council could get on how important the lake is not just for fishing but also for other activities.
"He only uses a small subset of that data, which are people fishing. But he also tracks or captures the data on how many people were waterskiing or etcetera," Sawyer said. "It seems to be the best data we have."
Charles H. Featherstone can be reached at cfeatherstone@columbiabasinherald.com.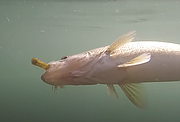 Recent Headlines
---