BLM, Forest Service offer outdoor safety tips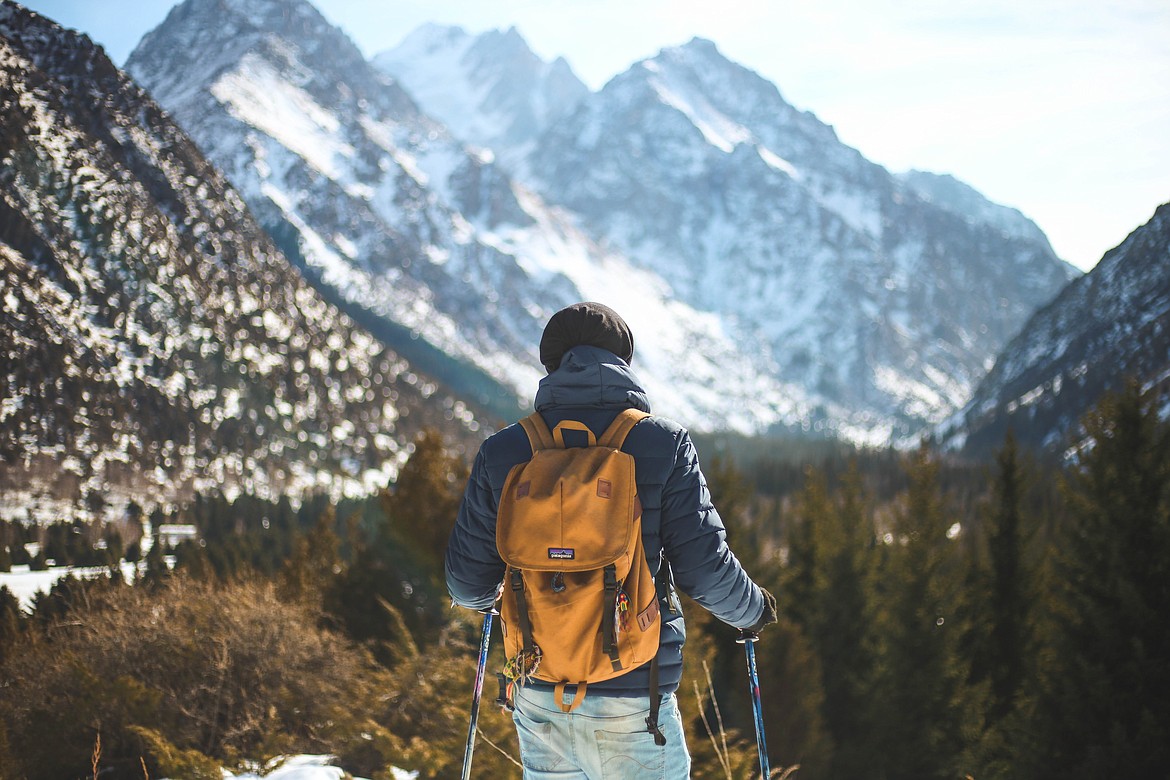 Outdoor activities can be a blast, even during the winter. However, being mindful of the weather when heading out to state and national parks is important to ensure a fun and safe outing.
COURTESY PHOTO/OZIEL GOMEZ
by
STAFF REPORT
Staff Report
|
January 17, 2023 1:30 AM
PORTLAND, Ore. - A joint press release by the U.S. Forest Service and Bureau of Land Management advises the public to be prepared during winter months, especially during recreational activities.
"Take the time to put together a kit of extra gear, including water, food, warm gloves and clothes, headlamps or flashlights, sleeping bag, and a fire starter," said Shawnee Hinman, the recreation special uses program manager for the Forest Service's Pacific Northwest Region in the release.
Recreation on public lands during winter presents many safety challenges, the release stated.
One piece of advice the release said is to research how to get to a specific location, don't rely on GPS alone.
"Navigation apps may take you on unmaintained roads in the winter," said David Ballenger, BLM Oregon-Washington recreation lead. "Call ahead if you're unfamiliar with road conditions, and always carry a paper map since many areas don't have cell reception."
Remember that travel conditions can vary between your house and your destination. It may be warm in Portland or Seattle, but cold and icy in nearby mountains.
"Have more gear than you are likely to need in case you have to wait out a storm or get stuck in the snow," Hinman said.
Some other tips in the release include:
Research the weather forecast prior to your trip. Weather conditions can vary greatly, especially in the mountain passes. Check road conditions before heading to your destination.
Plan to arrive early to your destination and avoid peak hours, as parking lots fill up quickly. Consider arriving in the afternoon when the first wave of visitors may be leaving.
Let someone who isn't traveling with you or your group know where you're going and when you expect to return.
Equip your vehicle for winter travel—with tire chains, shovel, first aid kit, blankets, and flashlights. Traveling through mountain passes may require tire chains; make sure your chains fit your vehicle.
Keep your tank at least half-filled as you travel. Fuel stations can be few and far between in some areas. Plan your next stop before you leave your current one.
Most BLM and Forest Service roads are not maintained for winter travel. Many roads close for the season upon the first significant snowfall or on Dec. 1—whichever comes first.

If you find yourself stranded, stay in your car, put on your flashers, call for help, and wait until help arrives.
Dress in layers of warm, waterproof clothing, and pack extra layers.
Make sure you have the right gear in your car, including an emergency kit with extra food and water in case you become stranded. If going into the backcountry, carry avalanche beacons.
Recent Headlines
---