Soap Lake looks for input on creative district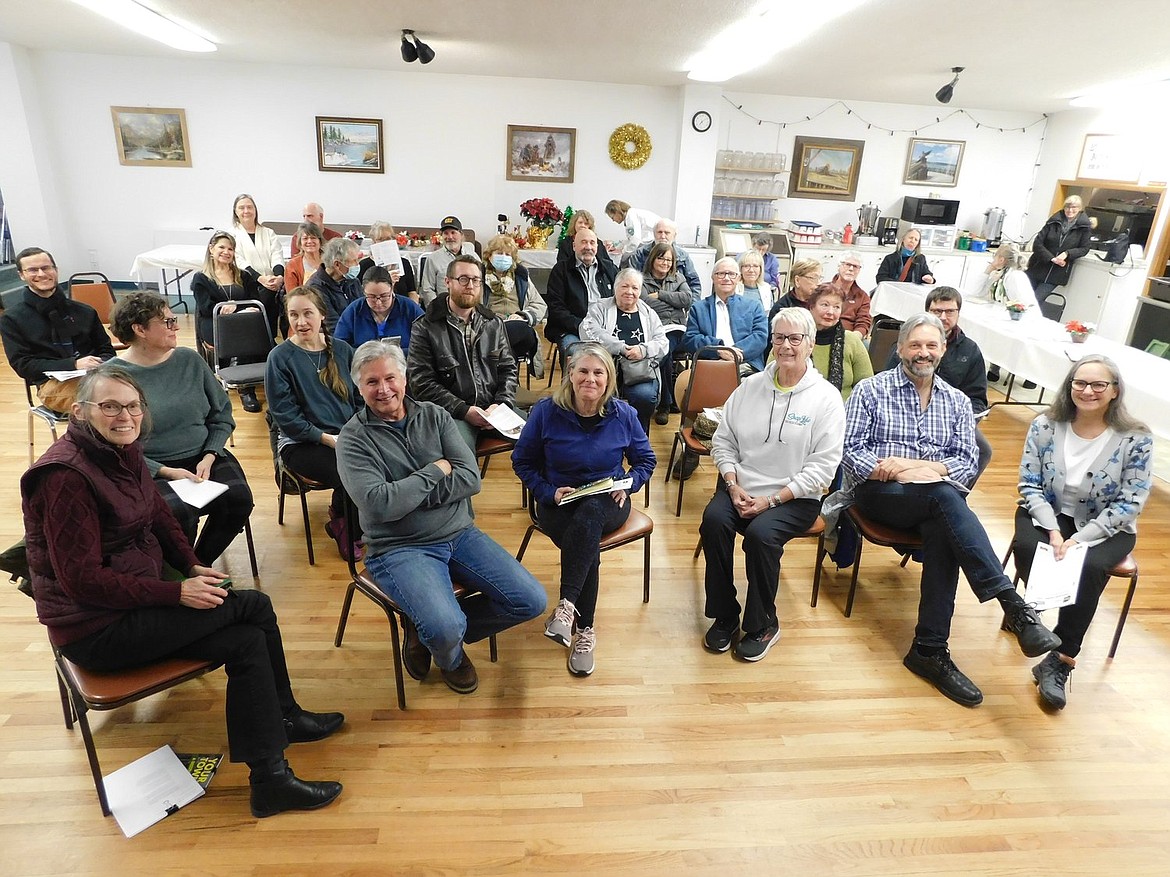 The introductory meeting on Jan. 5 drew a crowd of about 40 people to gauge interest and discuss what a creative district is and what it would mean for Soap Lake.
Nels Borg via City of Soap Lake/courtesy photo
by
REBECCA PETTINGILL
|
January 13, 2023 1:30 AM
SOAP LAKE — On Jan. 5 an introductory meeting was held in Soap Lake to gauge interest and educate interested parties in what a creative district is and what it could mean for the city.
"I know that we have a lot of dreamers in this community, and what we want to talk about tonight is, do we have some doers," said Soap Lake City Council Member Kayleen Bryson, who is also on the Soap Lake Economic Development Committee.
According to the Washington State Arts Commission, a creative district's purpose is to help communities strengthen their creative sector, diversify their economy and enhance the quality of life by creating a focal point of cultural and economic activity.
After certification, ArtsWA supports creative districts with specialized resources, grant opportunities, technical assistance, training and networking and tracks progress of the community's creative economy.
The meeting drew a crowd of about 40 people, including some residents, some city council members, and some from other local organizations such as Columbia Basin Allied Arts, Masquers Theater and Friends of the Lower Grand Coulee.
Dollie Boyd, Moses Lake Parks, Recreation, & Cultural Services Interim Director, shared with attendees the city of Moses Lake's experience with establishing a creative district in its downtown business corridor. Moses Lake was certified in the spring of 2022.
Boyd explained that the city of Moses Lake committed to the creative district not only with verbal support but financially as well.
"Moses Lake is the only creative district in Washington state that has a paid staff member," said Boyd.
The process to become a certified creative district is broken down into four steps. First is gathering a group of community members that will work to plan out the district. The actual planning commences in step two. The third step is to apply. Applications are sent to ArtsWA, which reviews the application and decides whether to grant certification. District certification will last for five years. The fourth step is putting the plan from step two into action.

"It took us about 14 months (to complete the process)," Boyd said.
The Soap Lake Economic Development Committee is collecting public comment via a survey which is available at the Soap Lake Public Library, 32 E. Main St., as well as various downtown businesses and on the city of Soap Lake's website. The ED Committee asks that all surveys be returned to the city by Jan. 27 at the drive-up utility payment drop box in front of Soap Lake City Hall.
Survey results will be compiled and presented at the city council meeting Feb. 1, and a vote taken to determine if the city will move forward with pursuing establishment of a creative district.
For more information, a link to the survey form and a copy of the presentation, visit http://bit.ly/3CIeFZV.
Rebecca Pettingill may be reached at rpettingill@columbiabasinherald.com.
Recent Headlines
---