Kenneth Gregory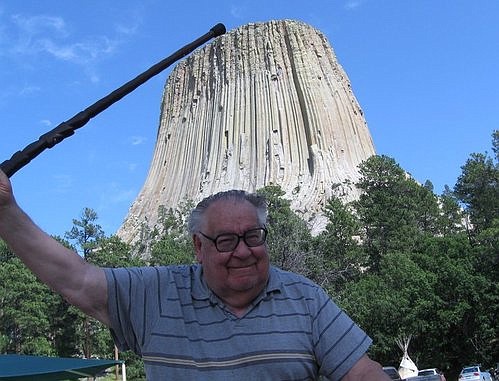 Kenneth Ralph Gregory passed away on Feb. 19, 2023, at Samaritan Hospital in Moses Lake, Washington.
|
February 23, 2023 12:08 PM
February 19, 1929 – February 19, 2023
Kenneth Ralph Gregory passed away on Feb. 19, 2023, at Samaritan Hospital in Moses Lake, Washington. He passed away two hours after his 94th birthday as he was born on Feb. 19, 1929. Kenneth was born near Monroe, Washington at his parents' home near Wagner's Mill, about two miles from Monroe.
Kenneth (Kenny) was a bachelor all his life. He is survived by one brother, Sidney Paul Gregory (Mary) of El Paso, TX. He is also survived by several nieces and nephews: Cliff Gregory (Claudia) of Yuma, Arizona; Mary Jane Hayes of Camano Island, Washington; Betty Bjorn of Marysville, Washington; Debbie Gregory of Granite Falls, Washington; Steve Gregory (Maryjean) of Murfreesboro, Tennessee; Geri Gregory of San Antonio, Texas; Sheryl Cassella (Chris) of Moses Lake and Paul Gregory (Tawny) of Bennett, Colorado, as well as 23 great-nieces and -nephews. 26 great-great-nieces and -nephews and six great-great-great-nieces and -nephews. He was preceded in death by his mother, Grace (Munn); father George Gregory; brothers Eugene, Clifford, George and Mervin; and nephews and nieces Linda Gregory of Snohomish, Washington; Dianne Grow of Mount Vernon, Washington; Doug Gregory of Snohomish, Washington; Rita Marlene of Spirit Lake, Idaho; Richard Gregory of Kirkland, Washington and Daniel Gregory of Shelton, Washington.
Kenny was born in a small house in the woods. He had a natural love of nature which stuck with him his entire life. There were trails nearby, which he would walk every day if he could. He knew all the wildlife around along with the names of all plants, trees, flowers and bushes. He was a walking encyclopedia to the family. In fact, his dad called him a member of the Quiz Kids, which was on the radio, with kids who had high IQs.
Kenny moved to Everett, Washington in 1941 and attended North Junior High School and Everett High School, where he graduated in 1947. During this time, he spent his summer months in Sultan, Washington working for the State of Washington Forestry Service, clearing forest roads, building forest fire trenches and actually fighting a few forest fires.
After graduating he later joined the Army and after boot camp, was assigned to the Land Surveyor Department, which he loved. It took him to California, Alaska and Hawaii where he helped the Army with surveys on land that it owned. After being honorably discharged he ventured home. He went on to Everett Community College for two years and then on to University of Washington where he received his college degree in land surveying which he continued to do all of his working life.
He lived in Seattle for a short while, and a few years on the shores of Lake Washington in Lake Forest Park. He then finally bought a home in Juanita, Washington, near Juanita High School, where he lived for 40 years before selling his home. He moved to Moses Lake, Washington where he eventually stayed at Brookdale Hearthstone Assistant Living on Pioneer Way for five years.
During his time in Juanita (near Kirkland, Washington), he worked for a few companies as land surveyor before ending up as a stockholder with Jones and Associates where he was the chief land surveyor. One year he was sent to Palau in the Pacific Ocean where he and his crew surveyed all the islands to obtain ownership of each parcel to the natives. He wrote in a diary every day and when brought home he was honored by the Smithsonian Institute in Washington, D.C. to have it in their museum, but he did not follow through on the invite. A few copies are still with some relatives. He continued on with Jones and became the top surveyor in the Northwest and loved it, being the lead on every survey of land requested by customers.
His house was always open to anyone who needed a place to stay temporarily, which many relatives and friends did over the years. After retirement, every morning he would venture down to the coffee shop in Juanita and have coffee and doughnuts with his newfound aging and retired men and women where they had a continuous discussion about old stories and adventures they had.
He loved his family sincerely; they meant the world to him and he always was very happy when one of them would drop by to visit. In later life he took a few trips, as he could not drive, with his younger brother Sid to Texas, Minnesota and the Oregon Coast and looking for ghost towns in Eastern Washington. His niece Debbie came along a few times with them to visit his nephew in Brennon, Washington and on a trip up to Diablo Dam near Granite Falls and beyond.
Kenny always had great stories to tell about his adventures while surveying and on his trips to the Pacific, Asia, Iraq, and South America. He loved playing games with the young relatives, but you never wanted to bother him while "Jeopardy!" was on TV.
Live in eternal peace, Ken Gregory. We all miss you.
Please express your thoughts and memories at www.kayserschapel.com. Arrangements are under the care of Kayser's Chapel of Memories of Moses Lake, Washington.
Recent Headlines
---