Kraken win two of three, M's to start spring training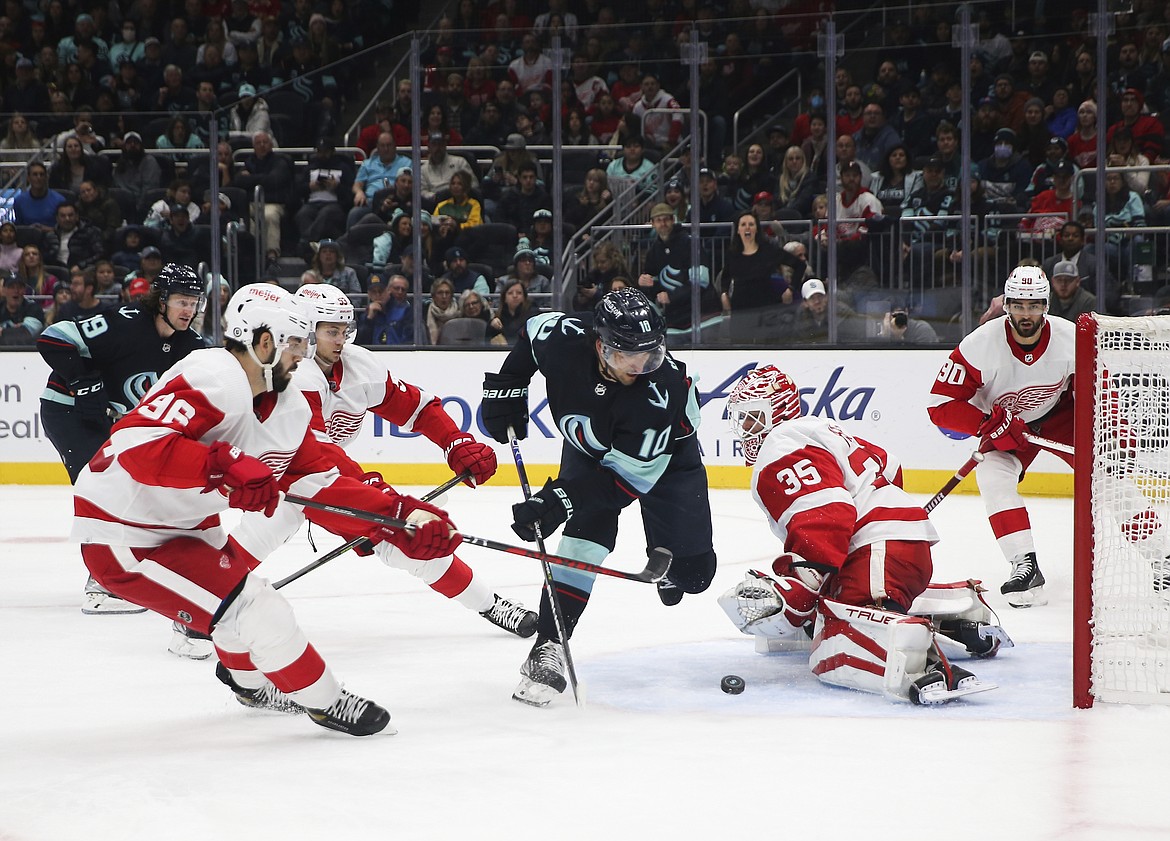 The Seattle Kraken go their second-straight win of the past week over the Detroit Red Wings on Saturday, winning 4-2. Right wing Jordan Eberle scored two goals in the win.
AP PHOTO/LINDSEY WASSON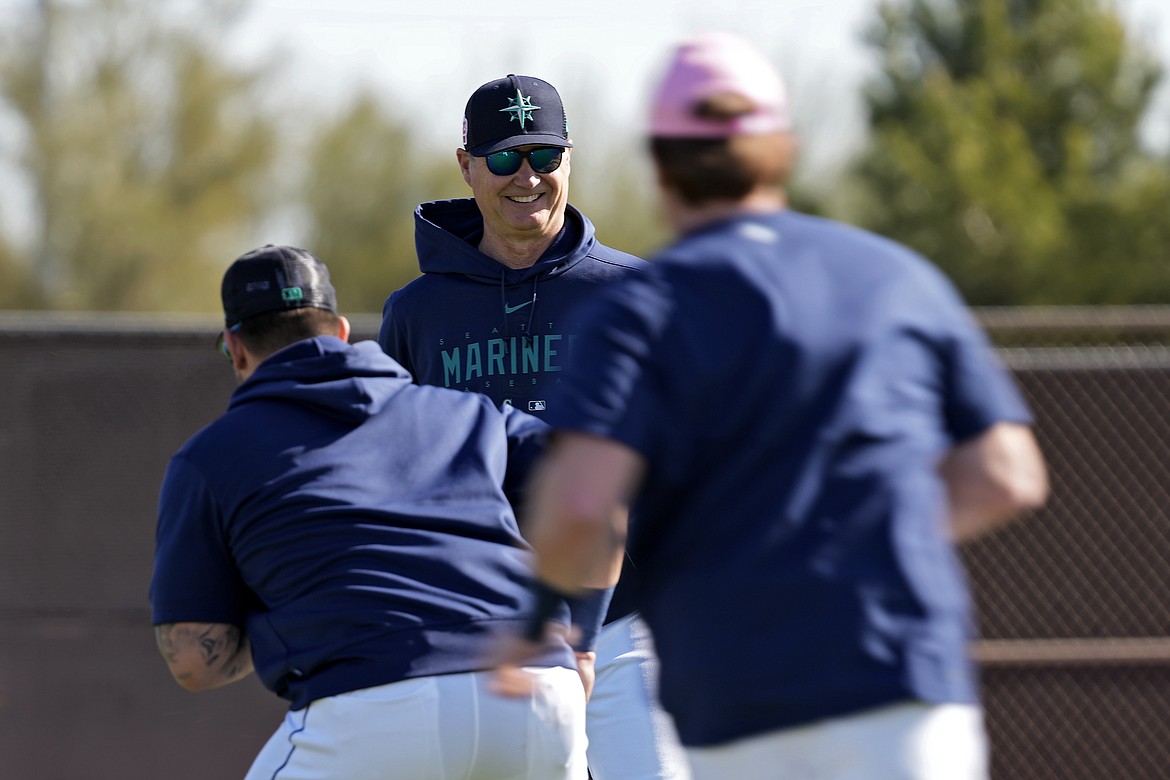 The Seattle Mariners begin the 2023 campaign with a spring training game against San Diego on Friday.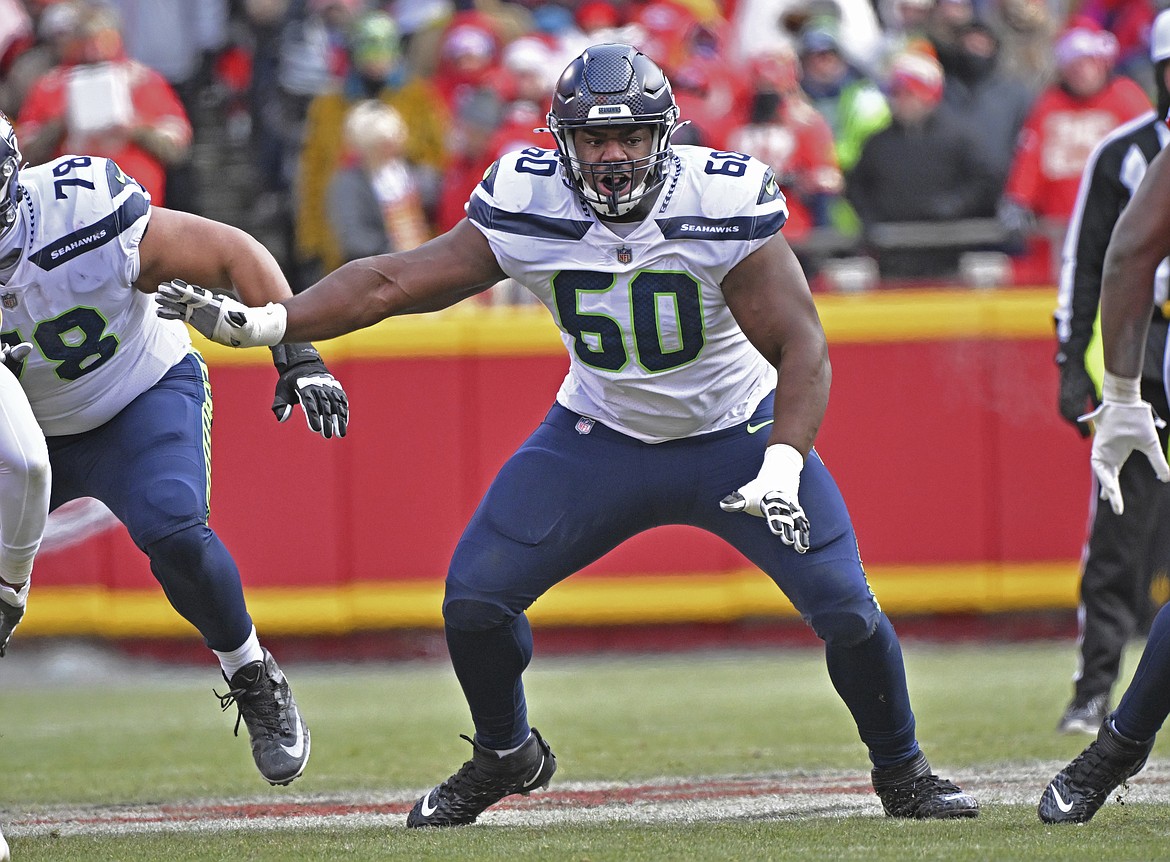 The Seattle Seahawks re-signed reserve right guard Phil Haynes, the team announced on Tuesday. Haynes started three games for Seattle last season.
Previous
Next
by
IAN BIVONA
Sports Reporter
|
February 22, 2023 3:38 PM
SEATTLE – With Opening Day on the horizon, the Seattle Mariners get started with spring training later this week. Meanwhile, the Seattle Kraken got back to their winning ways with back-to-back wins.
Kraken
The Kraken played their first home game in 20 days against the Philadelphia, taking down the Flyers 6-2 after scoring five goals in the first two periods. Left wing Jared McCann, center Yanni Gourde (twice), defenseman Justin Schultz and right wing Oliver Bjorkstrand all scored in the first 35 minutes of gameplay, with center Matty Beniers later adding a goal of his own in the third period. Seattle's six goals in the win were the most scored in a game since before the All-Star break (6-1 win over Vancouver on Jan. 25).
Back again on their home ice against Detroit on Saturday, Seattle right wing Jordan Eberle netted his second goal of the night to give the Kraken a 2-1 lead over the t Red Wings, eventually riding out to a 4-2 win. Defenseman Jamie Oleksiak and right wing Eeli Tolvanen also scored in the win.
The brief winning streak ended with a 4-0 loss to San Jose on Monday, the third time this season that Seattle had been shut out. The Sharks scored three goals in a 10-minute span to close out the second period, adding another goal late in the third period.
Posting a 3-4 record since returning from the All-Star break, the Kraken have been outscored 27-20 over that seven-game span. In two of those games, Seattle was shut out (New York Islanders on Feb. 7 and against San Jose on Monday.
The loss moved Seattle to 32-19-6 this season, and its 70 points are the third-most in the Pacific Division behind Vegas (72) and Los Angeles (71). Up this week for the Kraken are back-to-back home contests against Boston, the NHL's points leader, on Thursday and Toronto on Saturday before a road trip to St. Louis on Tuesday.
Seahawks
After being with the Seahawks since 2010, the Tampa Bay Buccaneers hired Dave Canales as their new offensive coordinator. During his time with Seattle, Canales served as the Seahawks' offensive quality control coach (2010-12), assistant quarterbacks coach (2013-14), wide receivers coach (2015-17), passing game coordinator (2020-21) and quarterbacks coach (2018-19, 2022).
On Tuesday, Seattle re-signed right guard Phil Haynes to a one-year contract. Haynes was set to be a free agent this off-season.
A 2019 fourth-round pick, Haynes appeared in 15 games with the Seahawks in 2022, starting three of them. Over his four-year career, Haynes has appeared in 22 games and started five of them.
Storm
Seattle's 2022 third-round pick, point guard Jade Melbourne, signed with the Storm, the team announced on Monday. Melbourne, who is currently playing with the UC Capitals of the Australian Women's National Basketball League, is second on the team in average points per game (13) and rebounds per game (6.6). The 20-year-old leads the Capitals with 5.5 assists per game.
Mariners
Seattle's 2023 season begins with its first game of spring training this Friday, traveling to face off against the San Diego Padres. The Mariners will play the Angels at home on Saturday, at Kansas City on Sunday, at the White Sox on Monday and at home against Cleveland on Tuesday.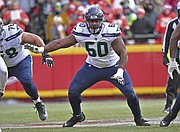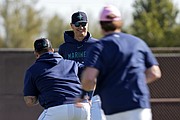 Recent Headlines
---