Cheryl Baker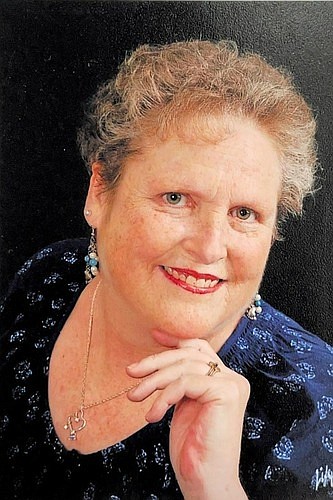 Cheryl Baker, 63, of Moses Lake was peacefully called to Heaven on Feb. 19, 2023.
|
February 22, 2023 5:07 PM
October 26, 1959 – February 19, 2023
Cheryl Baker, 63, of Moses Lake was peacefully called to Heaven on Feb. 19, 2023.
Born Valerie Cheryl Zimmer on Oct. 26, 1959, in Mojave California, she was the third of four children born to Raymond and Colleen Zimmer. She settled in Moses Lake, where she raised two of her children. In 1994, she met and married the love of her life, Calvin Baker, a veteran of the Moses Lake Police Department, who passed in 2008. She attended and graduated from Big Bend Community College in 1995, as well as the local police academy, and served as a deputy for the Grant County Sheriff's Department before eventually becoming a stay-at-home mother. Cheryl was an adventurous soul, dabbling in many interesting careers and hobbies. She was also an avid painter, woodworker and crafter who loved spending time with friends and family and working with her community.
She is preceded in death by her parents Ray and Colleen Zimmer, her sister Lori Fields and her husband Calvin Baker. Cheryl is survived by her children Melanie (Jeremy) Schwindt, Joshua (Miranda) Zimmer and Cassandra (Steven) Filardo and her siblings Vicki (John) Martin and Rick Zimmer. She also leaves behind three grandchildren, Bella and Braeden Schwindt, and Piper Filardo. She will be greatly missed by all.
The family will not be holding memorial services at this time but will notify loved ones in the future when a service will be held.
In lieu of flowers or condolences, the family asks that you make a donation to the following charities: Moses Lake Police Department K-9 Program, National Law Enforcement Officers Memorial Fund, American Liver Foundation.
Recent Headlines
---