Untapped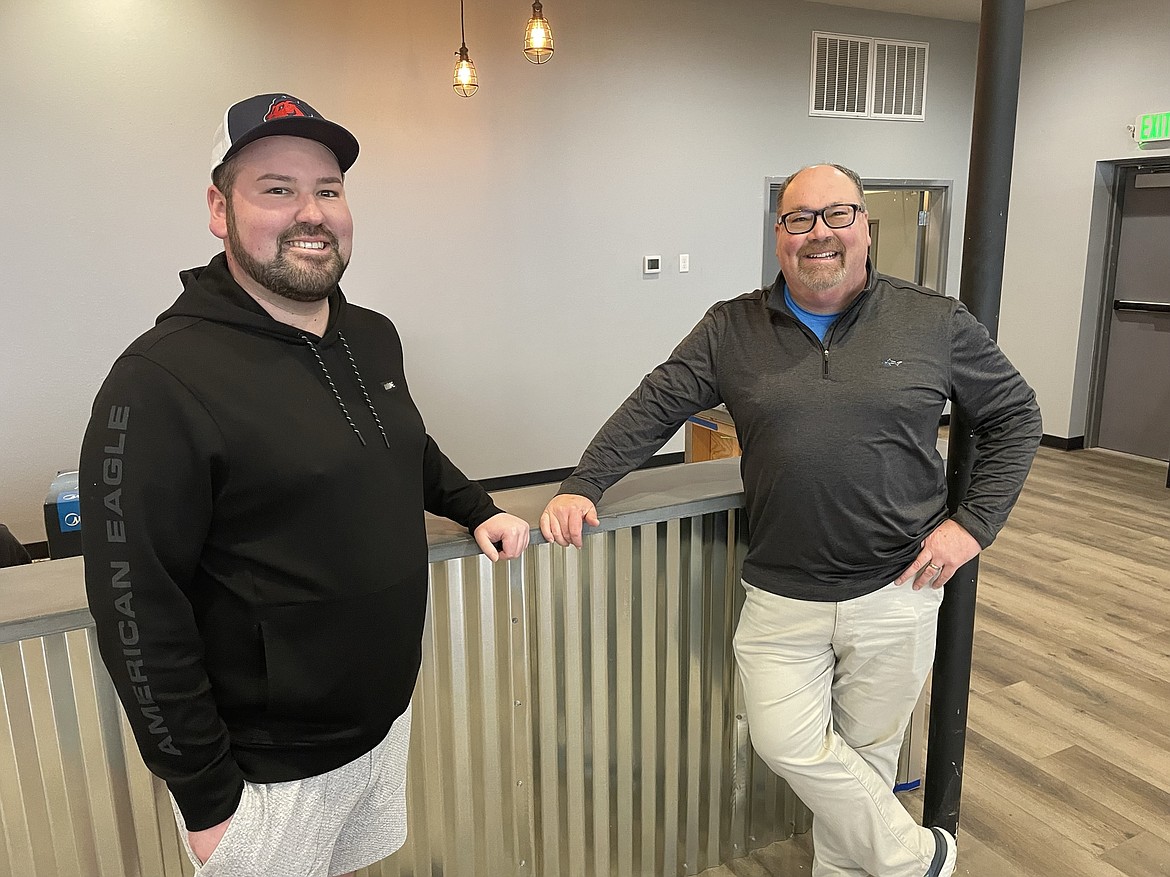 Connor Stakelin and his father William on the newly installed bar of the Moses Lake Taproom, which they hope to have open on March 9. Located in the Vista Village shopping center in the space formerly occupied by Squirrel Fight Artisan Brewing, the Stakelins plan to officer craft beer, wine and cider from across the region.
CHARLES H. FEATHERSTONE/COLUMBIA BASIN HERALD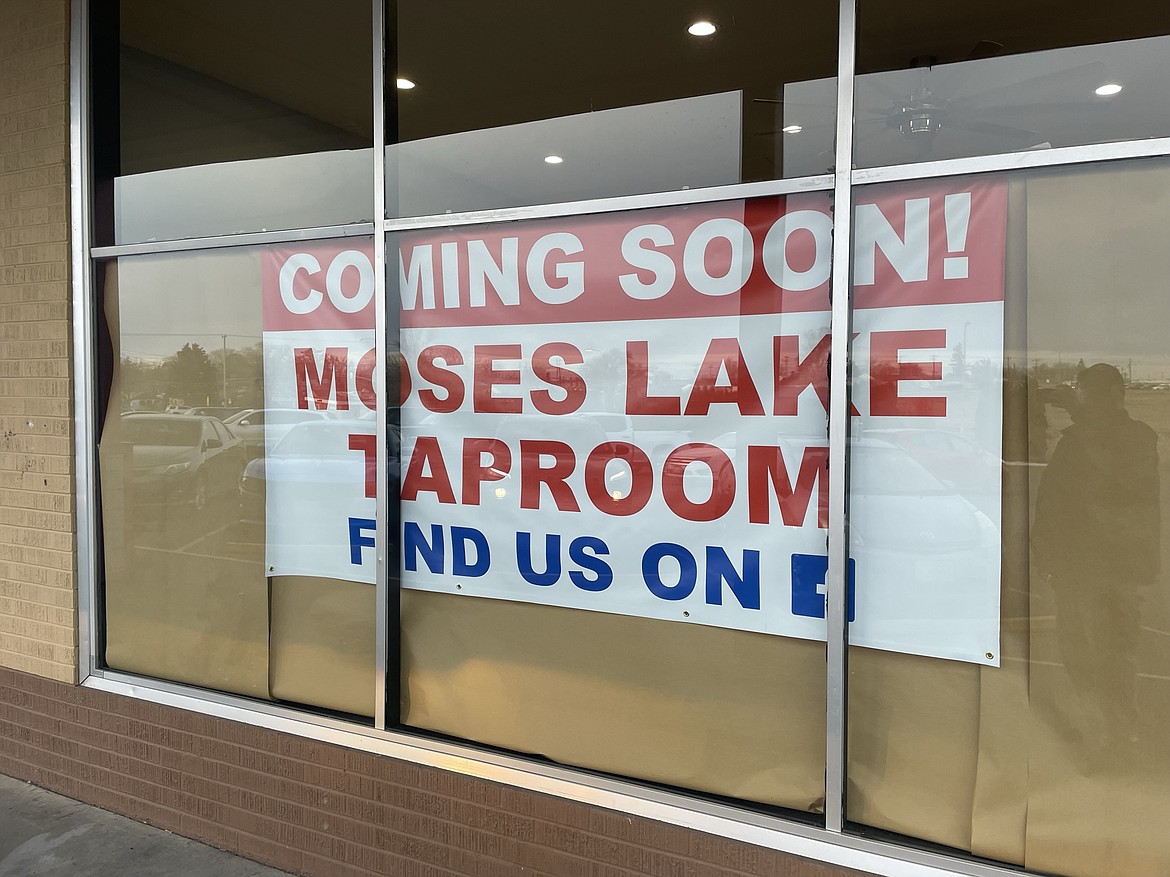 A sign of things to come on the window of the Moses Lake Taproom. The new business expects to open doors in Moses Lake in March.
Previous
Next
by
CHARLES H. FEATHERSTONE
Staff Writer
|
February 16, 2023 1:51 PM
MOSES LAKE — Will Stakelin and his son Connor Stakelin didn't want to let the space once occupied by Squirrelfight Artisan Brewing stay empty for very long.
"A lot of people had no clue that Squirrel Fight went out of business," Connor said as he stood in the cavernous room where Squirrel Fight used to brew beer. "But the reality is, the space was vacant, and all of their items were up for auction a couple of months prior to us even leasing the space."
Several boxes with 64-inch, flat-screen TVs sit nearby waiting to be opened and hung as Connor spoke, while workers out front were busy putting in the bar and getting ready to assemble tables and chairs.
"We're a completely new venture, and they were already gone by the time we arrived," he added.
That completely new venture is the Moses Lake Taproom, located next to Chico's Pizza in the Vista Village shopping center at the corner of North Central Drive and West Valley Road. According to the Stakelins, the taproom will feature craft beer, cider, hard seltzer, hard kombucha and wine from across the region as well as food,
Will said the hope is to be ready and open for business on March 9.
For the Stakelins, it's something of a return to Moses Lake, as both Connor and his brother Dylan were born there. However, the Stakelins said they won't be brewing beer of their own — all the vats to brew and ferment are gone, auctioned off last fall — but they will be bringing in as many craft beers as they possibly can to give area residents a chance to sample brews from other parts of the state and region.
"We have a couple of friends that have successfully grown some really cool taprooms," Will said. "There's some tasty stuff that we've been able to visit in other towns, but they're on tap there. They're untapped here."
In addition, Will said the taproom will start with an appetizer menu, will allow outside food and has partnered with Chico's Pizza next door to the taproom, to allow customers to order and have that pizza delivered.
Will said the taproom will start with 12 beer and cider taps, with a hope to expand that to 24 eventually. The Stakelins also hope to expand the dining area to the former brewery in back, and when warm weather arrives, open an outdoor dining and drinking area on the north side of the building.
"We're looking to create an environment for game activities, live music and performers, things like that," Will said.
It's about offering a unique experience, Connor said.
"That's what we're after. Moses Lake is growing, it's got new things to offer. And we want to be a part of that," Connor said.
Charles H. Featherstone can be reached at cfeatherstone@columbiabasinherald.com.
Moses Lake Taproom
530 W. Valley Road, Ste. N
Moses Lake, WA 98837
www.moseslaketaproom.com
Connor@MosesLakeTapRoom.com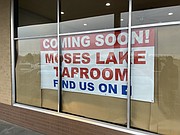 Recent Headlines
---