Commentary: Keeping our communities safe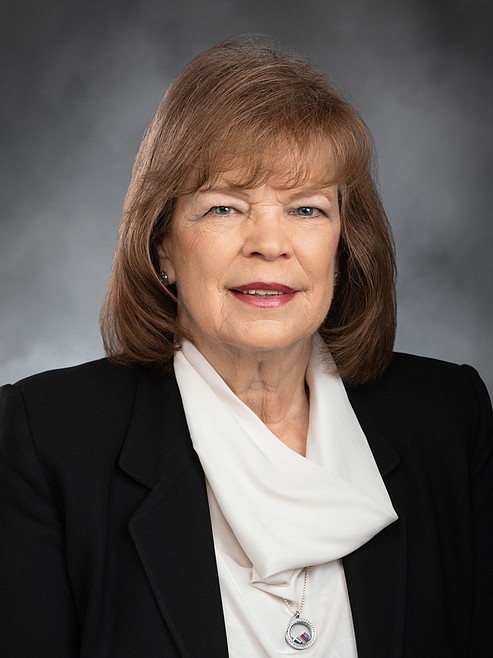 by
BY WASH. STATE SENATOR JUDY WARNICK
|
February 16, 2023 1:30 AM
We are fortunate that our law enforcement continues to serve the people of the 13th District with professionalism, dedication and compassion. The brave men and women behind the badge are an integral part of our communities and are doing everything they can to keep our communities safe with the resources they have, despite the unfortunate restrictions placed on them.
Even more fortunate for communities on our side of the mountains, the types of crime and spikes in violent offenses haven't quite reached the extreme levels seen in western Washington. However, the close-knit communities in our district are still seeing the effects of recent laws that are constraining our police from pursuing fleeing suspects. This, coupled with other efforts by some in the Legislature to reduce criminal penalties and restrict the rights of law-abiding citizens, is a social experiment headed for disaster.
The time for action is now. With a looming deadline, the Legislature is running out of time to fix the flawed police pursuit legislation and what's called the Blake decision, which essentially legalized hard drugs. These two issues have unequivocally contributed to a sense of lawlessness on our streets, and the data show it.
A report by a statewide police association indicated that in 2021, when this police reform law, along with others, went into effect, violent crime surged. While some point to crime falling overall, I don't think that is a distinction people find at all comforting. This is especially concerning given that during the same time frame, we lost more than 4% of our police around the state when Washington was already ranked at the bottom for law enforcement per capita.
The Washington State Patrol has noted that since 2022, over 3,100 vehicles fled but were not pursued. These were lawful stops that drivers decided to ignore because they knew the police could not give chase. That is an astonishing, unacceptable figure.
Proponents of keeping restrictions on law enforcement have continued to point to a seriously unscientific and now debunked "study." The mantra has been that this restriction saves lives of bystanders by reducing police pursuits. There is no mention or data provided for how much more dangerous our communities have become now that criminal elements know there won't be any consequences.
There are bipartisan proposals to fix this problem this year. We cannot wait for more vulnerable members of our communities to become victims. We don't need a study or to set up another government-funded commission to tell us what we already know: the police-pursuit laws are not working. I support efforts to minimize risks associated with police chases, but the increased requirements have put the relationship out of balance, making us all less safe.
Judy Warnick (R-Moses Lake) represents Washington's 13th Legislative District in the Washington Senate in Olympia. She first took on that role in 2015 and has served since.
Recent Headlines
---