Coyotes take 4th in Winter Classic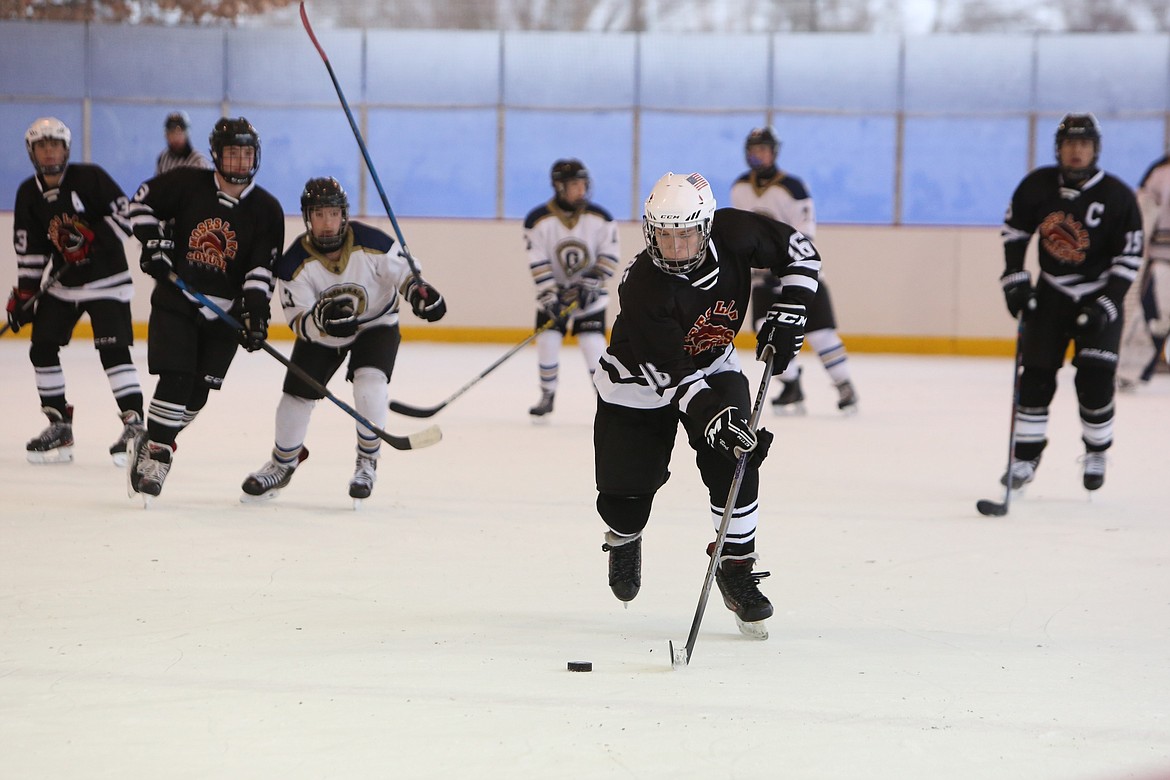 Moses Lake's Mason Solders (16) pushes the puck up the ice during the third-place game of this past weekend's Moses Lake Winter Classic. The Coyotes fell 5-0 to Eugene in the contest.
IAN BIVONA/COLUMBIA BASIN HERALD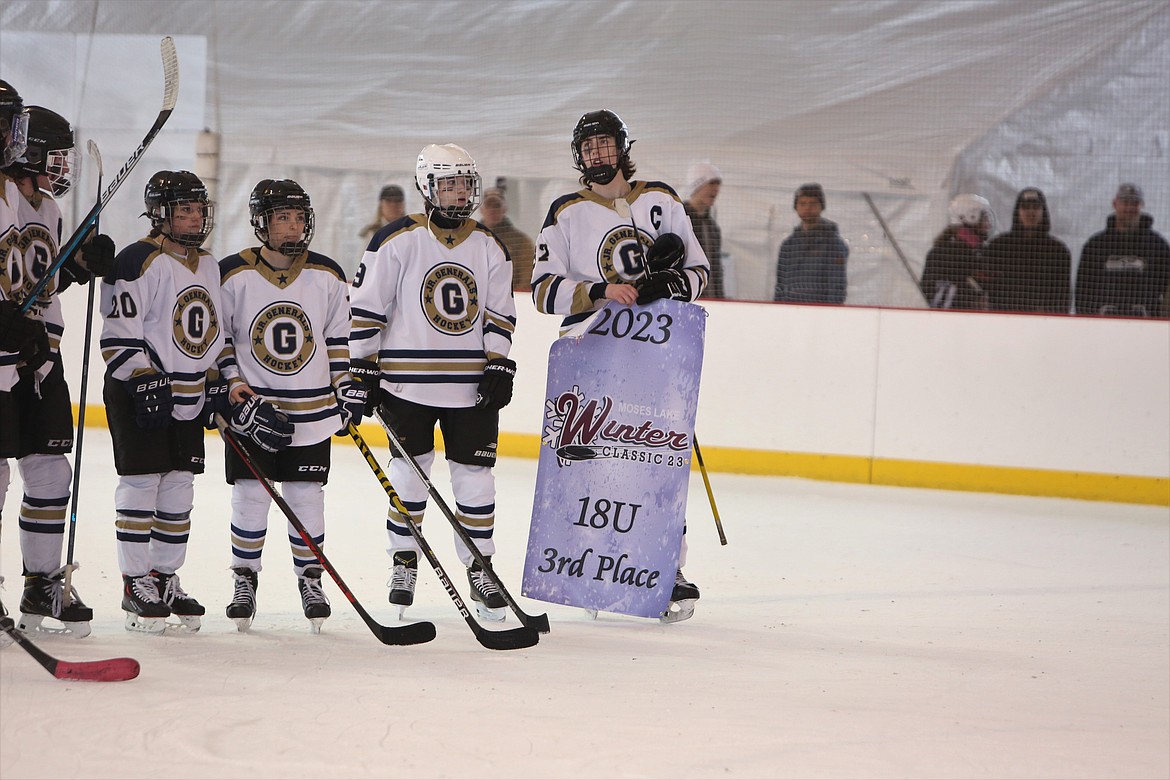 The Eugene Generals took home the third-place banner for the Moses Lake Winter Classic, defeating Moses Lake 5-0 in the third-place game.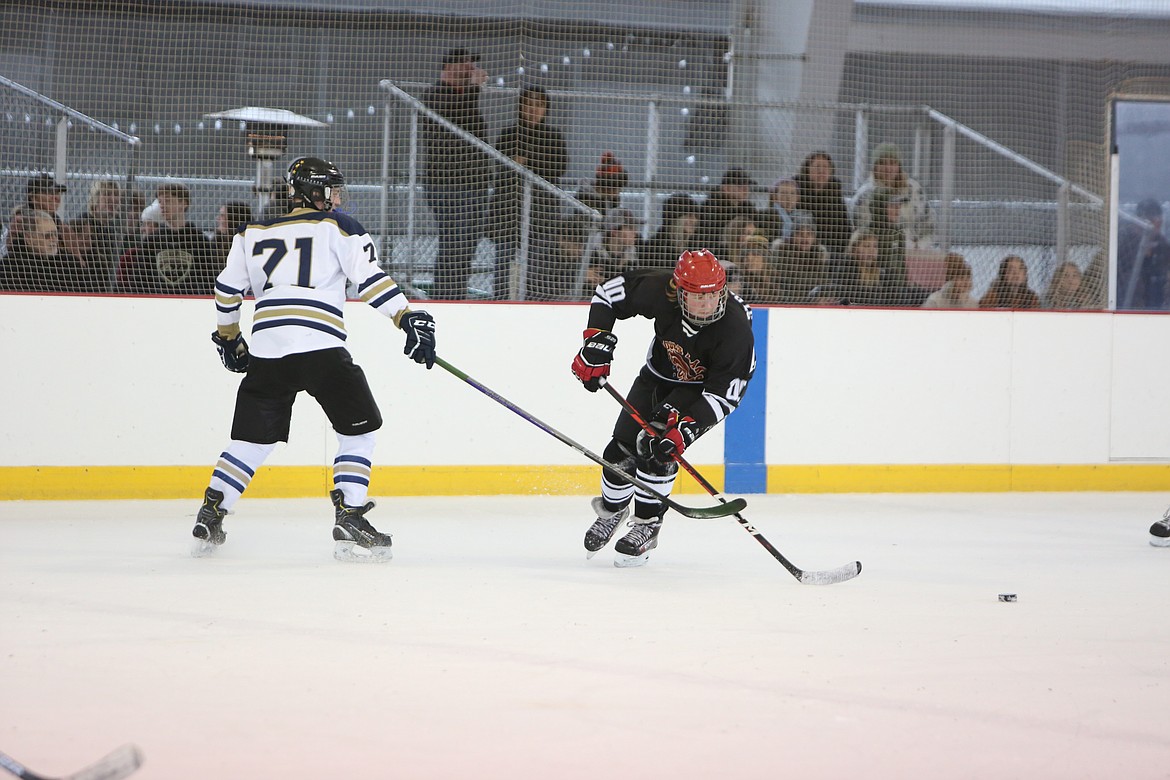 Moses Lake's Jordan Russell skates after a loose puck in the Coyotes' loss to Eugene on Sunday.
Brayden Buduan (15) looks to take a shot in the third period of Sunday's third-place game in the Moses Lake Winter Classic.
Previous
Next
by
IAN BIVONA
Sports Reporter
|
February 7, 2023 1:30 AM
MOSES LAKE — The 2023 Moses Lake Youth Hockey Association's Winter Classic concluded on Sunday, with the hometown Coyotes placing fourth in the tournament.
Moses Lake defeated Tacoma 5-3 on Friday, then tied 2-2 with Castlegar and defeated Seattle Jr. 4-2 on Saturday. The Coyotes fell to Eugene 5-0 in Sunday's third-place game.
"It's a blast. I love that teams want to come out here and, hopefully, put Moses Lake on the map," Moses Lake Head Coach Troy Buduan said. "For the last several years, Moses Lake has always been that easy name on the schedule … I told the boys this year, 'We're not going to be the easy team this year.'"
Seven teams joined Moses Lake at the Winter Classic over the weekend, with Tacoma, Seattle Jr. and Everett coming over from the west side, Eugene coming from Oregon and Castlegar, Northshore and Chilliwack all coming from British Columbia, Canada.
The other three teams from Washington – Tacoma, Seattle Jr. and Everett – have all previously played in Moses Lake.
"They all came up and talked about how much they love coming to Moses (Lake) and being a part of this tournament," Buduan said. "It's competitive, it's fun. They get to play teams that they don't usually play on the west side."
Friday's opening game between Moses Lake and Tacoma got physical, according to Buduan, but the Coyotes were able to kill Tacoma's power plays.
"Our first game was a chippy one against Tacoma," Buduan said. "They came in a lot better than we expected, we played them last year in a couple close games. We noticed off the bat that they were a lot stronger."
Moses Lake returned to the ice Saturday morning against Castlegar, forcing a tie before defeating Seattle Jr. on Saturday night. Buduan's son, Brayden Buduan, used to play for Seattle Jr. The head coach said his son "always tends to at least try to score a goal" against his former squad, and he managed to score two on Saturday night.
"Our turning point was our second game against Castlegar," Buduan said. "Where we'd normally get blown out, we did a 2-2 tie to get us into this situation."
Entering the third-place game on Sunday, Buduan said, the Coyotes were looking to make the best of the circumstances.
"I think they were a little disappointed that they didn't get to play for the championship game, but they knew that they had one more task," Buduan said. "Our goal was to bring home a third-place banner."
Things quickly got out of hand for Moses Lake, as Eugene gained a 4-0 lead before the end of the first period.
"It's tough, especially in the manner the goals happen," Buduan said. "The first goal was good, the second goal – there was some confusion between our goalie and our defense, and the puck just trickled its way in. Those are the ones that are really heartbreaking because you're trying to get that momentum back and then some fluke goal happens."
Eugene took home the third-place banner after defeating Moses Lake 5-0, outshooting the Coyotes 25-13 in the game.
Buduan credited goaltender Wyatt Horst with helping the Coyotes reach the third-place game, even if the contest didn't end in the home team's favor.
"We wouldn't be in half of the games if it weren't for Wyatt, our goalie," Buduan said. "Sometimes you just have a game where everything goes wrong, and he knew it. He still made some phenomenal saves. This is a great Eugene team."
Ian Bivona can be reached via email at ibivona@columbiabasinherald.com.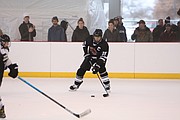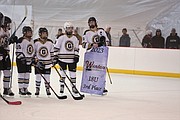 Recent Headlines
---