Vroom...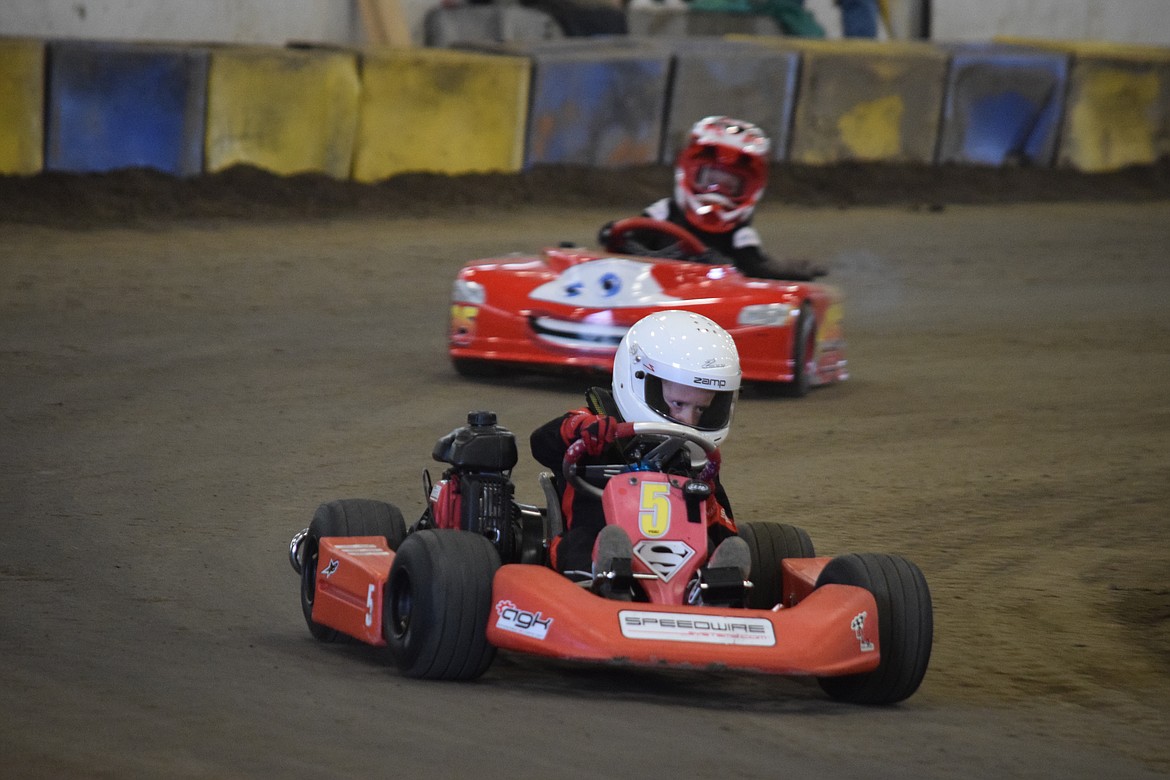 Ben Hindman of Vancouver, Washington, concentrates intently as he enters a curve during Maple Bar Shootout go-kart races on Saturday at the Grant County Fairgrounds and organized by Wenatchee Valley Super Oval.
CHARLES H. FEATHERSTONE/COLUMBIA BASIN HERALD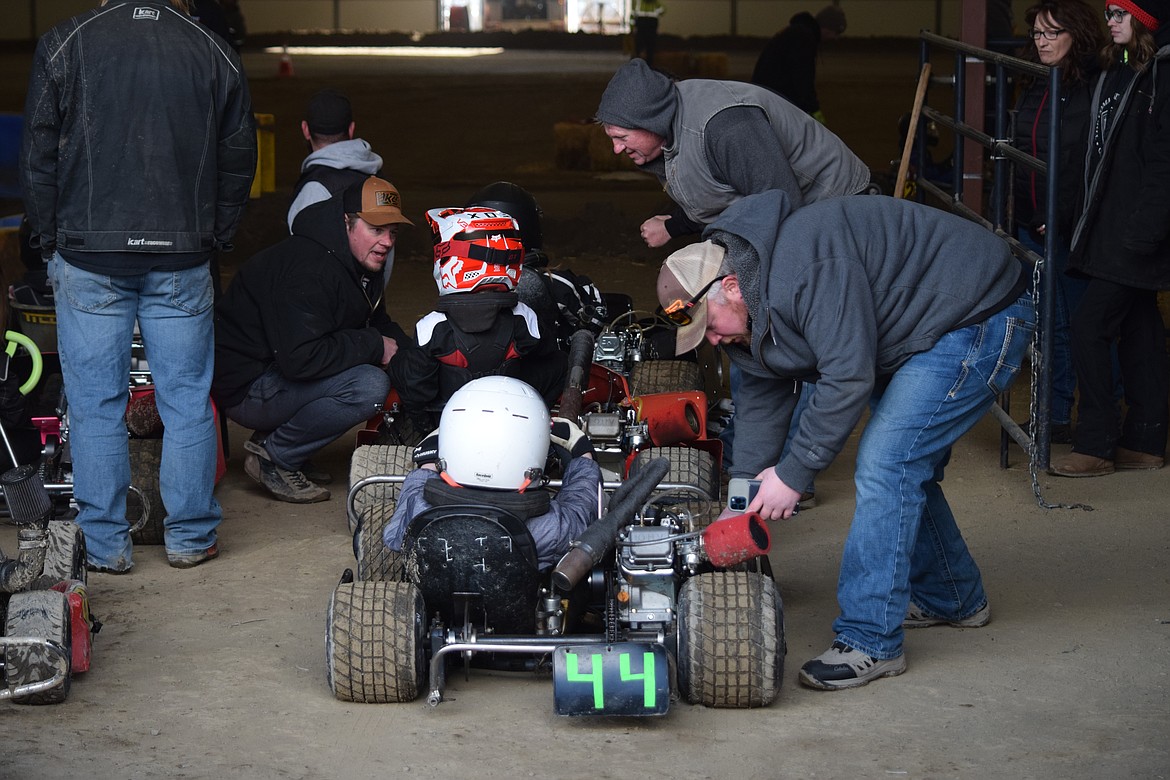 Adults give pep talks and prepare young go-kart racers for their first race at the Grant County Fairgrounds on Saturday.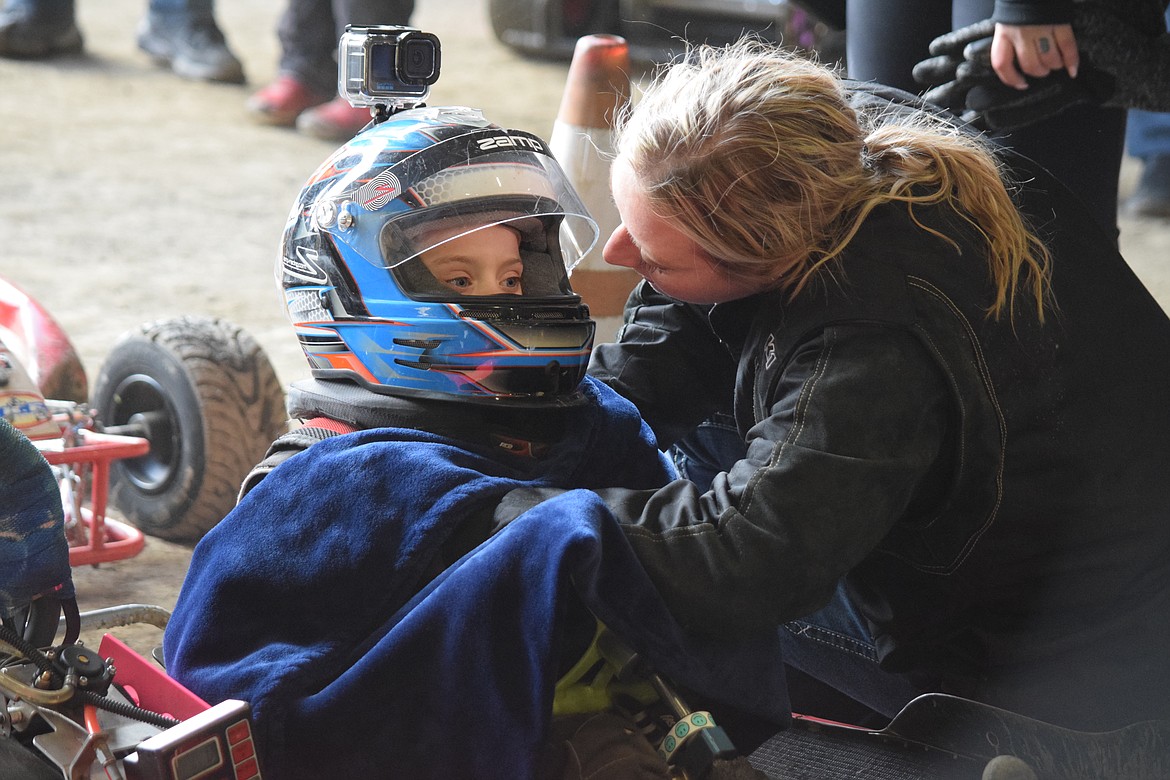 Karly Klein, right, gives encouragement to 5-year-old go-kart racer Bristol Almy as she prepares for her first heat at the Maple Bar Shootout, a series of go-kart races organized by Wenatchee Valley Super Oval at the Grant County Fairgrounds on Saturday.
Previous
Next
by
CHARLES H. FEATHERSTONE
Staff Writer
|
February 3, 2023 1:30 AM
MOSES LAKE — On a typical Saturday, the Ardell Pavilion at the Grant County Fairgrounds will most likely smell like livestock and hay.
But last Saturday, it smelled more of exhaust fumes and motor oil, and was filled with the sounds not of horses whinnying or cows lowing, but small engines roaring around a small track.
"She likes a bigger track," said Shaleena Almy as she watched her five-year-old daughter Bristol drive a pink go-kart around the track. "She doesn't like the small track because they (the racers) are all crunched together. She likes the bigger tracks because they have more room to pass."
Almy and her family came all the way to Moses Lake from Spokane Valley to race on Saturday, Jan. 28, for the Moses Lake Maple Bar Shootout, a day-long series of go-kart races for drivers of all ages organized by major motorsport track Wenatchee Valley Super Oval.
"We started this a couple of years ago during COVID," said Jeremy Anders, race organizer and the general manager of Wenatchee Valley Super Oval. "There was a need to kind of find something to do in Central Washington to bring stuff back."
Anders said WVSO organized the first big go-kart races in Moses Lake in February 2021 and it was so successful it was very likely the biggest karting event on the West Coast that year.
"I think it's probably the biggest sporting event in Moses Lake in the COVID timeframe," he said. "We had almost 200 karts at that event."
While the snow prompted the cancelation of races in December, Anders said roughly 150 drivers were registered for Saturday's event coming from across the Pacific Northwest — Oregon, Idaho, Montana and Washington — to race everything from a standard go-kart with a stock, four-horsepower engine to karts with custom-made 70-horsepower engines.
"They get to flying around here," Anders said.
"It's family fun," he added. "We get a lot of great community support."
Karly Klein, a friend of the Almy family who gave Bristol a pep talk as she prepared to race, said she's been around racing her entire life.
"I love it. I got brought up around stock car racing. My husband races stock cars, and he got me into go-karts last year. So I'm into this now," she said.
Almy said even though her daughter Bristol has not been racing very long, she won a series of races in Airway Heights and has been racing a go-kart up and down the streets where she lives since she was 3 years old.
"So she's been doing pretty good," Almy said
Anders said the wintertime kart races are a way to keep WVSO staff busy during the winter when the quarter-mile racetrack in Wenatchee is not so busy.
"We run the Wenatchee Valley Super Oval all the time. We're just racing in general. We're racing enthusiasts, and we're full-time busy in the summertime," Anders said. "We do all kinds of racing all year long at Wenatchee Valley Super Oval. We do kids racing, adult racing, sprint cars, late models, karting and semi-trucks."
Almy said that in addition to watching her daughter race, both she and her husband Derek will be racing later in the day.
"Me and my husband actually race in the same class, so I'm going to try and beat him," she said.
Charles H. Featherstone can be reached at cfeatherstone@columbiabasinherald.com.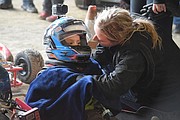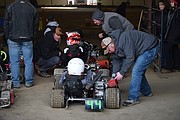 Recent Headlines
---