Moses Lake woman arrested for stealing, selling tools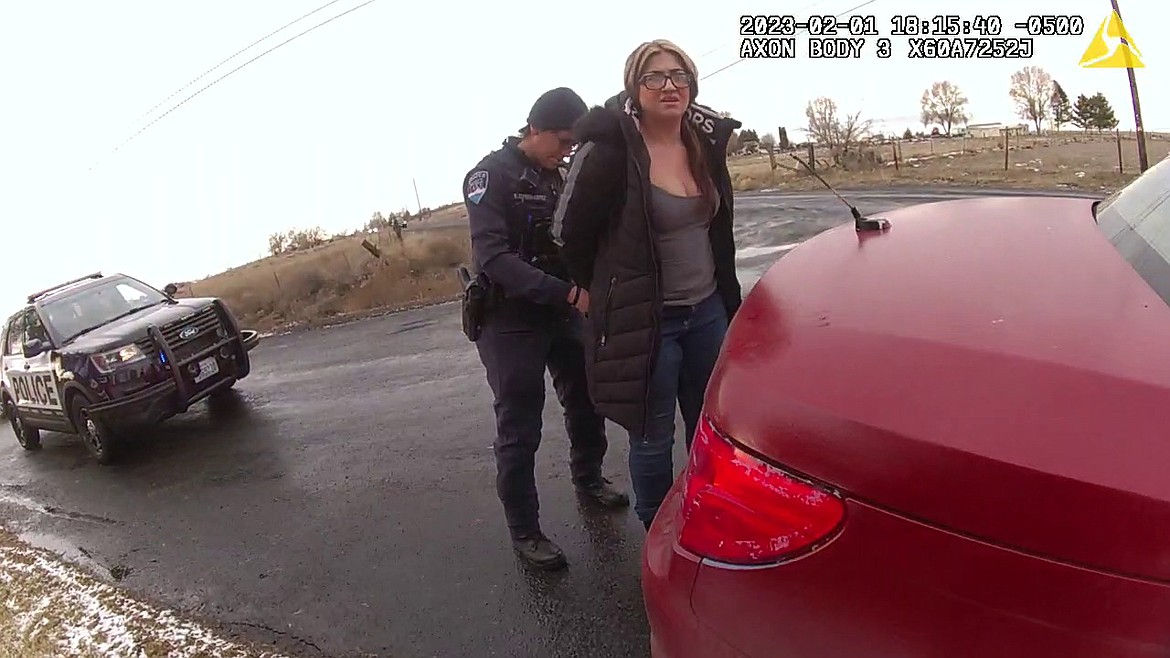 A Moses Lake Police officer arrests Brittney Watson, 33, on Thursday. Watson has been charged with retail theft and trafficking in stolen property after reportedly reselling the tools she stole from a local, unnamed retailer.
COURTESY PHOTO/MLPD
by
STAFF REPORT
Staff Report
|
February 2, 2023 5:09 PM
MOSES LAKE — A Moses Lake woman was arrested Thursday and has been charged with trafficking in stolen goods after trying to sell online some tools she had stolen from a local store, according to a Moses Lake Police Department statement.
Brittney Watson, 33, was arrested by MLPD detectives after being caught on surveillance video stealing high-value tools from an unnamed local store, the statement said, adding that detectives worked with the store's employees to identify Watson and track her down.
Police are also working to identify an accomplice seen in the surveillance video who has yet to be identified and tracked down, according to the statement.
The MLPD said it has also seized Watson's car, because she drove it to and from the stores she stole from, as well as to meetings where she sold the stolen tools. The vehicle was used in the commission of a felony, and could be seized under state law, the department said.
MLPD investigators are also asking for help from the general public. The statement said anyone buying tools from Watson likely bought stolen tools, and the MLPD is hoping people who bought any stolen tools will let them know and return the tools.
Recent Headlines
---