Quincy man arrested after standoff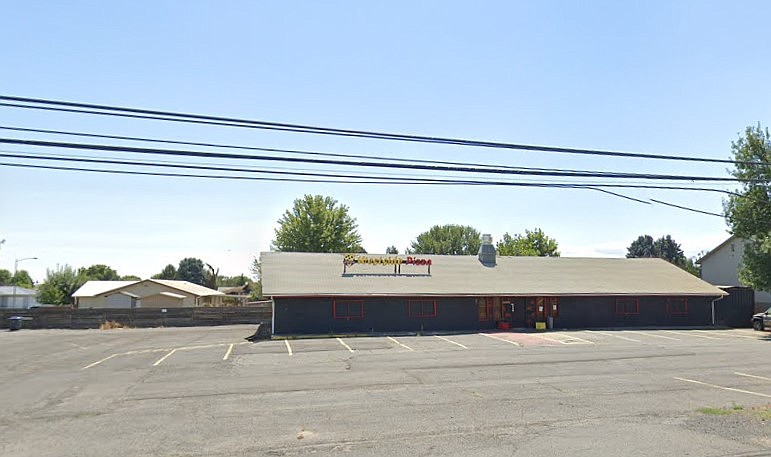 A Quincy man was arrested after reportedly hiding in the Westside Pizza building in Quincy Thursday.
COURTESY PHOTO/GOOGLE MAPS
by
CHERYL SCHWEIZER
Staff Writer
|
August 31, 2023 5:07 PM
QUINCY — A Quincy man was arrested early Thursday afternoon after refusing to come out of an empty business building, leading to a standoff lasting about three hours.
Avel Beltran Leon, 52, was arrested on suspicion of burglary, robbery and harassment following a standoff at the former Westside Pizza building, 704 F St. SW. Quincy Police Chief Ryan Green said Leon was being sought by law enforcement following an incident reported at about 3 a.m. Thursday.
Leon allegedly broke into a residence in the 600 block of H Street SE, threatening a female resident of the house with a knife, Green said. Leon was looking for an ex-girlfriend, a friend of the woman who lived in the house, he said.
Officers were looking for Leon after he fled the house, Green said, and people who knew him said he had been known to hang out at the old pizza place.
"Essentially it's been left abandoned for quite some time," Green said.
The building has been sold and the new owner has had trouble with unauthorized people staying there, Green said. Officers searching for Leon drove up to the building at about 7 a.m. and found some of the doors open.
"When they rolled up, the doors started to close," Green said.
Leon refused to come out of the building, leading to a standoff that closed F Street, a main thoroughfare through Quincy. The QPD was assisted by the Moses Lake Tactical Response Team; Green said its members breached a door, prompting Leon to come out through another door.
Green said he appreciated the response of Quincy residents.
"People were very patient with us," he said.
Cheryl Schweizer can be reached via email at cschweizer@columbiabasinherald.com.
Recent Headlines
---