African Children's Choir tour coming to Moses Lake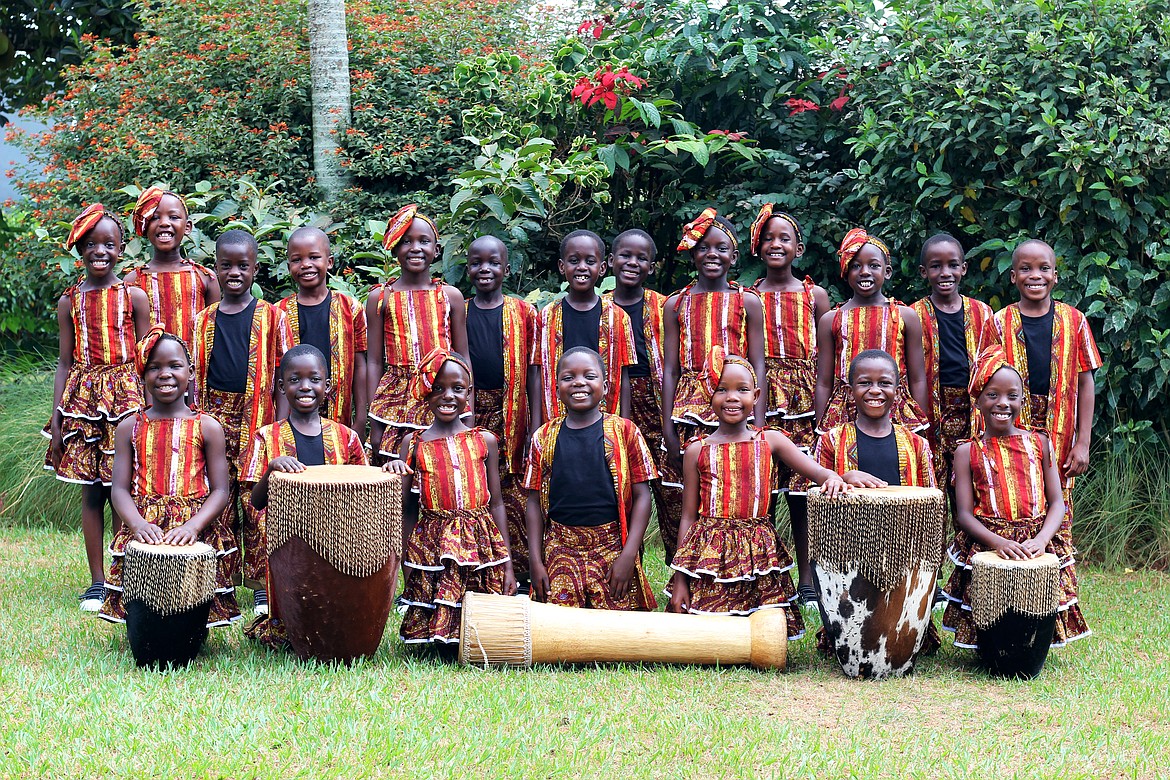 The current group of African children participating in the African Children's Choir tour, which will be coming to Moses Lake Christian Church Sept. 17.
Courtesy photo/Music for Life/Sarah Wanyana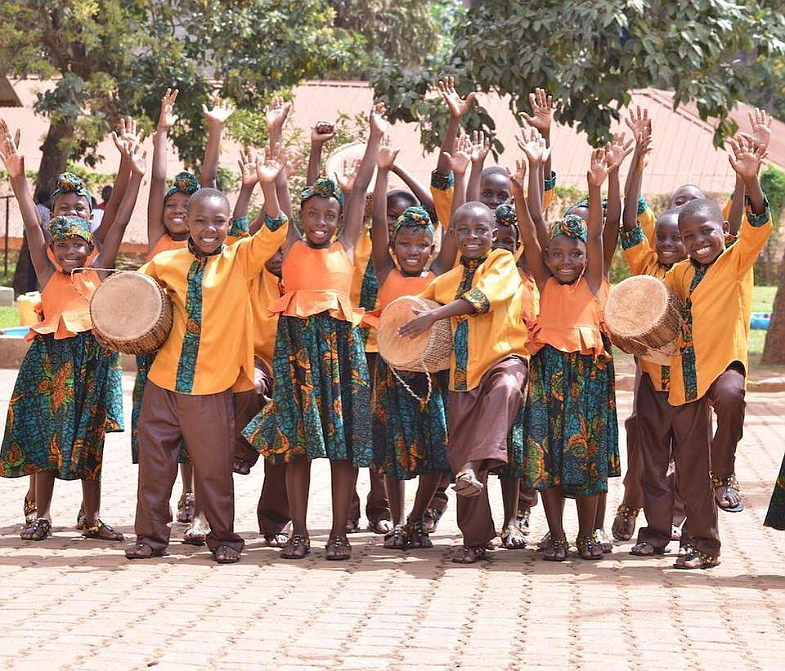 An older choir group composed of African children from ages 10 to 12. The choir is part of nonprofit charity the Music for Life Institute, which raises money to educate and assist children in Africa.
Previous
Next
|
August 30, 2023 1:00 AM
MOSES LAKE — The African Children's Choir will perform free Sept. 17 at Moses Lake Christian Church, located at 200 E. Yonezawa Blvd., according to the choir's website. The choir will perform at 9 a.m. and 11 a.m.
The choir is managed by the nonprofit charity the Music for Life Institute. The African Children's Choir Manager Tina Sipp said that this tour is only the second since the COVID-19 pandemic put the choir on hold for almost three years.
"We're just very happy to have a chance to get the children in front of people again, you know, they have such a sweet message to the West. I just think people need joy and hope in their lives," said Sipp. "The tour experience is so profound for them in terms of setting a new trajectory for their lives, giving them vision and hope for their future."
The choir was founded in 1984 by Ray Barnett after a humanitarian trip to Uganda inspired the idea of a charity and children's choir, according to the website. The choir is composed of children 10-12 years old from a number of different African nations.
"We're coming up on 40 years, and we've helped educate thousands of children with the help of people that come to our concerts," said Sipp. "We're just very grateful and want to encourage people to continue to support the children."
Sipp said that she has been with the choir for 20 years.
"I started out as a volunteer chaperone with choir (number) 24, and this is choir 52," said Sipp.
The performances integrate both traditional African cultural influences and Western hymns, Sipp said.
"What we've done is we've taken favorite familiar hymns and put them to African rhythms. So it has this African flavor, but with recognizable songs," said Sipp. "The larger portion of the concert is actually in English … and the few numbers that are in African languages, they're catchy, they're fun, the choreography, the drumming — it's very engaging."
The performances are energetic and colorful, said Sipp.
"They have three costume changes," she said. "We have somebody that designs three traditional costumes for the children, so they're on stage and they're off changing…and they do a dance, a traditional dance, they do the traditional drumming, it's just constant energy, and smiles and joy."
Sipp explained what she hoped people take away from the performances.
"I think people can just expect to be moved," she said, "to be inspired, to maybe rethink things. You know, here in the West we have an awful lot of things, but maybe our soul is a little bit impoverished."
Sipp spoke about the motivation behind the tour and its charitable elements in helping children in Africa.
"Many of them are just not able to go to school because of cost in their families," said Sipp. "Often it's a single mom or neither parent has had much education, so they're doing very menial kinds of jobs where they're just able to put food on the table and there's not a lot of extra for school. So this is our way of kind of standing in the gap and trying to help educate as many children as we can."
The Music for Life Institute pays for schooling for children participating in the choir through the university level, Sipp said.
"We continue to support them, to hopefully prepare them for the working world because they will become providers for their families," she said. "The money raised through the tours actually supports several hundred children every year in our educational program. So it's not just for the children on stage, it's for many, many other children."
Admission may be free, but the choir accepts donations at each performance. They perform at churches all over the country, including more than 50 U.S. cities over the course of the current tour, according to the website. The choir is not associated with a specific church or denomination.
"There is a pretty wide swath of churches that host us and they're so kind to us," said Sipp. "They provide host families for us, they provide meals, they provide venues, they provide things off of our wish list."
Sipp said the children participating in the choir often make an impact on the people they meet while on tour, such as hosts or those involved in putting on the events.
"You know, they're so unassuming and innocent and thankful and appreciative and joyful and happy," said Sipp. "They have some things to teach us here in the West."
Editor's note: An earlier version of this story misstated the performance times. It has been corrected above.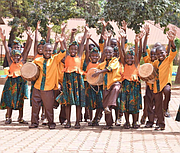 Recent Headlines
---