Ephrata superintendent welcomes students back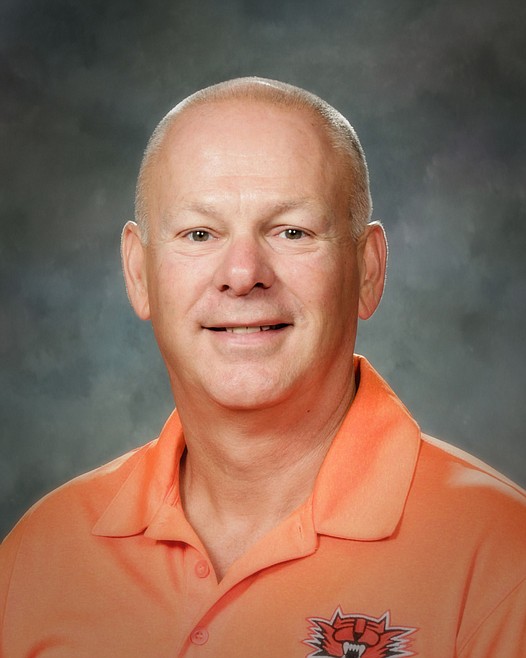 Ephrata School District Superintendent Tim Payne
COURTESY PHOTO/EPHRATA SCHOOL DISTRICT
by
BY TIM PAYNE/EPHRATA SCHOOL DISTRICT
|
August 24, 2023 1:30 AM
Ephrata students, families and educators:
It is with great joy and a heart full of gratitude that I welcome you all back to Ephrata Schools for the start of a new school year.
Our school community is built upon a foundation of love, honor, respect, service and thankfulness. These principles are not mere words, but powerful commitments that guide us in creating an environment where everyone is valued, nurtured and empowered to achieve their highest potential. We strive to be a community where the unique qualities of each person contribute to a stronger and more cohesive whole.
Love: The importance of keeping love at the center of our actions is important. We believe that a school where love thrives is a place where compassion, empathy and understanding prevail. Let's treat each other with kindness and genuine care, fostering an atmosphere where students feel safe to express themselves and educators feel supported in their mission to inspire.
Honor: We honor the unique talents, backgrounds and perspectives that each of us brings to our school. By embracing diversity and practicing inclusivity, we enrich our learning experiences and prepare ourselves to contribute positively to a global society. We honor one another by listening, learning, and growing together.
Respect: Respect is the currency of meaningful relationships. When we respect ourselves and each other, we create an environment where all voices are heard, all contributions are valued, and all boundaries are honored. Let's work to treat every person, regardless of their role, with the respect they deserve.
Thankfulness: Gratitude is a powerful force that fuels positivity and fosters a sense of abundance. We must remind ourselves and others that we are blessed for what we have and should not be tormented for that which we don't. We should intentionally look for what's good and right in others, not their faults and shortcomings.
Service: We are not just a collection of individuals; we are a united community dedicated to uplifting those around us. Whether it's through acts of kindness, volunteerism or offering a helping hand, embrace the spirit of service and make a positive impact on our school and beyond.
As we step into this new academic year, remember that our shared commitment to these values strengthens the very fabric of our school community. I am confident that the love we show, the honor we bestow, the respect we offer, the thankfulness we express and the service we provide will shape this year into one of exceptional growth and achievement.
Wishing you all a fantastic school year.
Go Tigers!
Tim Payne
Ephrata School District Superintendent
Editor's note: Orientations for Ephrata schools begin this Friday and the first day of classes is Aug. 31. The Columbia Basin Herald team hopes all of the students have a wonderful school year.
Recent Headlines
---