Boil water advisory issued for Ephrata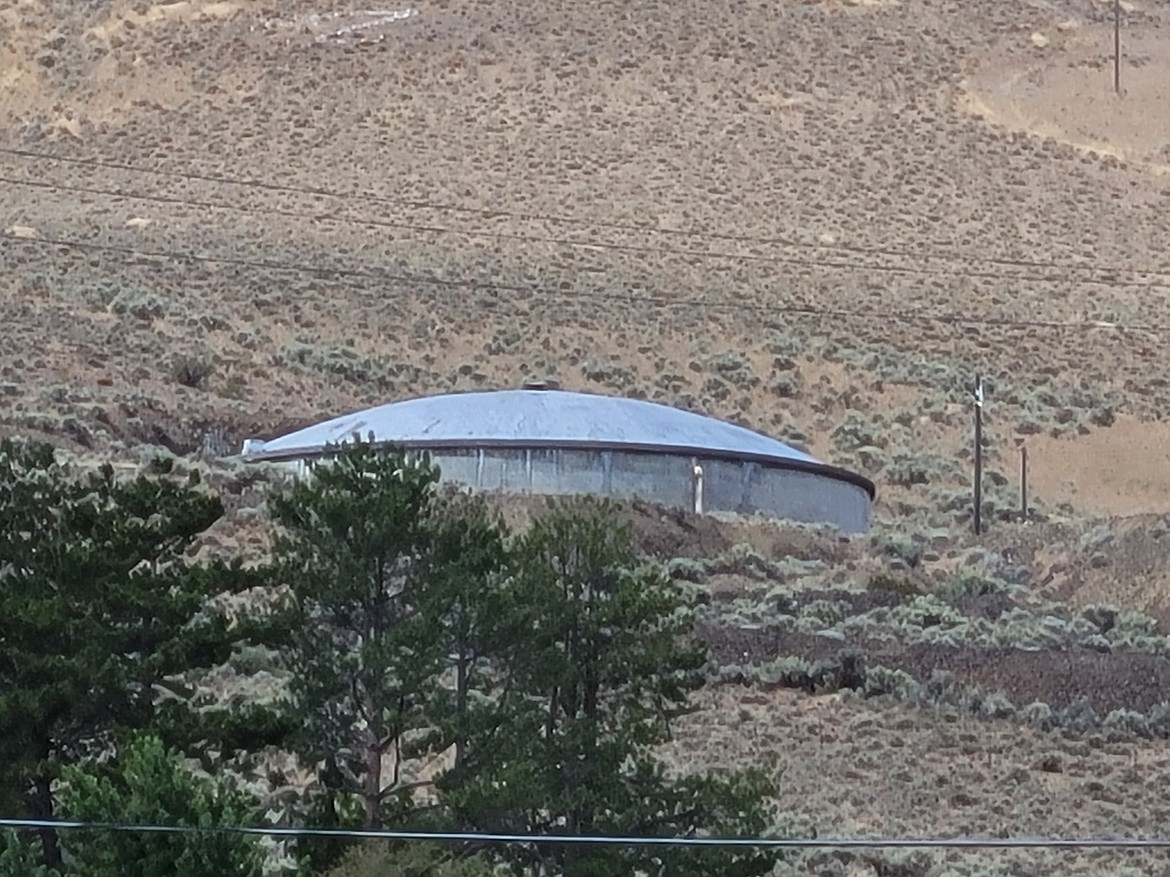 Ephrata residents are being advised to boil water following a weekend monitoring malfunction that left water levels very low in some city reservoirs. A city reservoir is pictured.
File photo
by
CHERYL SCHWEIZER
Staff Writer
|
August 21, 2023 5:33 PM
EPHRATA — Ephrata residents in the southeast and northeast sections of town are being advised to boil city water before drinking it. The boil-water advisory was issued by city officials late Monday afternoon.
Residents should bring water to a rolling boil for at least one minute and let it cool prior to using it, according to a press release from City Administrator Ray Towry.
Samples of the water have been sent to a state-certified lab for testing, he wrote.
"The test requires 24 hours in the lab. The city anticipates receiving results by Wednesday," Towry wrote.
City residents will be updated as information becomes available, he said. The Grandview Heights area is exempt from the order, he added.
"Boiled tap water or purchased bottled water should be used for drinking, making ice, brushing teeth, washing dishes and food preparation until further notice," Towry wrote.
The advisory was issued after an early Sunday morning incident when many city residents were experiencing low water pressure, he wrote. Maintenance officials took a look at the reservoirs and found they were low but not empty.
In an earlier press release, Towry wrote that employees discovered sensors on a reservoir were malfunctioning.
"(Monday), after learning and confirming that some residents had no water pressure at all, and air in their pipes when water was turned back on, city staff contacted the state's drinking water officials for guidance. As a result of this collaboration the city is issuing a boil advisory as a cautionary measure," he wrote.
City water lines were flushed as the water was turned back on, he wrote, to ensure any air or stagnant water was expelled from the southeast and northeast sections. State officials required the city to chlorinate its drinking water system several years ago, Towry wrote, and disinfectant levels were tested and found to be within appropriate parameters.
Four water samples were sent to the state-certified lab Monday, he wrote. An additional 16 samples were sent Tuesday, six from the actual wells and 10 from points around town.
"City staff had identified the monitoring system was past its anticipated lifespan and received an estimate to have the entire monitoring system replaced," he wrote.
Cheryl Schweizer can be reached via email at cschweizer@columbiabasinherald.com.
Recent Headlines
---